ASTRA SKY ADX JD
ISDS NO: 278035 NZKC NO: 18007 - 2005 DOB: 1/4/2005
SIRE: ASTRA MARS ISDS NO: 248493 BREEDER: J P BEALE
DAM: ASTRA PRIDE ISDS NO: 255649 BREEDER: J P BEALE
DNA TESTED CL & TNS CLEAR AND CEA NORMAL
ASTRA SKY MEASURES AT THE SHOULDER 535mm Maxi
ASTRA SKY'S PROGENY Competing Dog/Bitches of Astra Sky
Short video of Astra Sky working Ducks
I started to take Sky on the lambing beat last year 2007. He did one check a day. I was surprised how well this type of work suits him, after the first couple of times he stopped trying to eye up everything as we drove around the paddock and settled in well. He adapted to the changing jobs very well. He is my dog of choice if I know I have to walk home any tried, sick or slow sheep. He never pushes them faster than they are happy to go. He is not as quick as Cap at adapting to the jobs changing but has other good points. We had a period this year with the ewes getting bad grass staggers so was not doing much stock work. To give Sky something to do I started to train him while I trained Sioux for agility. He is enjoying his training and is progress well and as always, he is a pleasure to work with. Sky's main job is on the farm but we might do some agility with him in the quieter times. UPDATE: Sky is coming along well at agility and I can see he has a lot more potential yet. He has to spend most of his weeks doing sheep work so I was very happy with him when he won out of elementary and gets clear rounds very regularly and the odd placing's. He has so much speed that he has never used in agility yet but is very consistent and I am incline to just ask that of him and don't push for more. Lovely dog to own and run. Sky has now got his ADX in agility. 2010 Update: Sky does the second check (late afternoon) of the ewes lambing and I use him to get the ewes and lambs in for docking. I will retire him from agility competition later this year as I have a number of young dogs to run but as he enjoys agility will still take him to club when the sheep work is slow. 2011 Update: I stopped running Sky at agility after he gained his ADX & JD titles, so he is back just been a farm dog. Just started the lambing for 2011 and Sky is doing the late afternoon check on lambing ewes and the work of shedding out ewes and lambs, he is doing this like an old hand now and things are so easy when they know what you want. Sky has been retired to a Dairy farm - so a complete change of job, getting cows in to milk and moving young stock.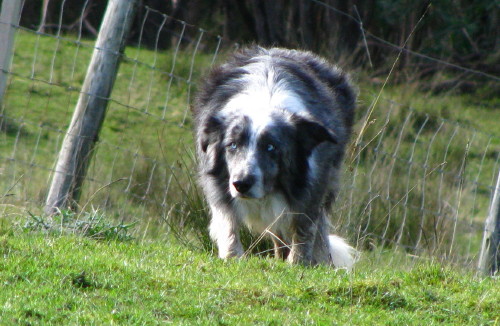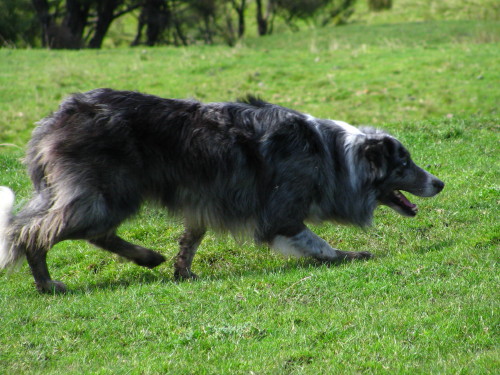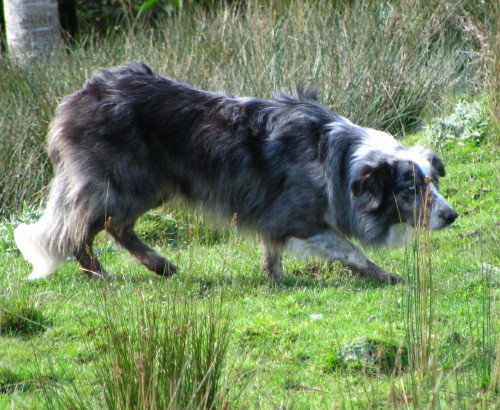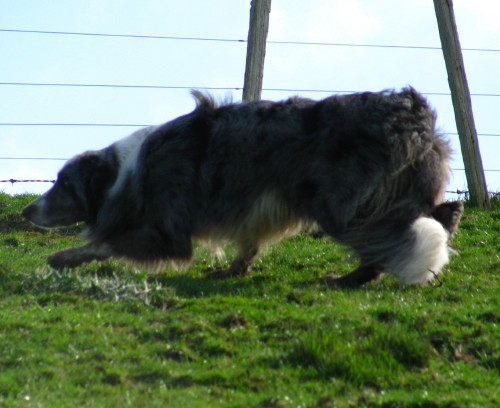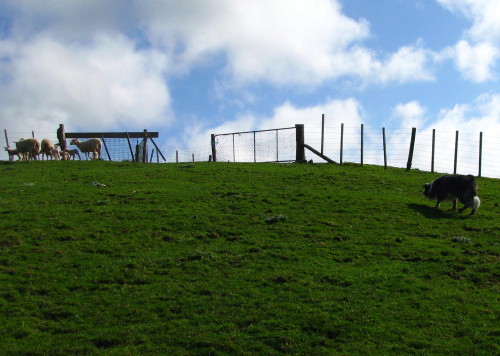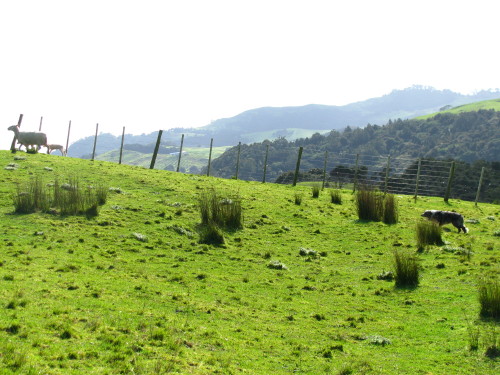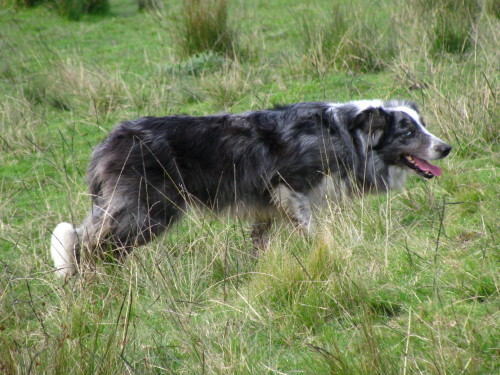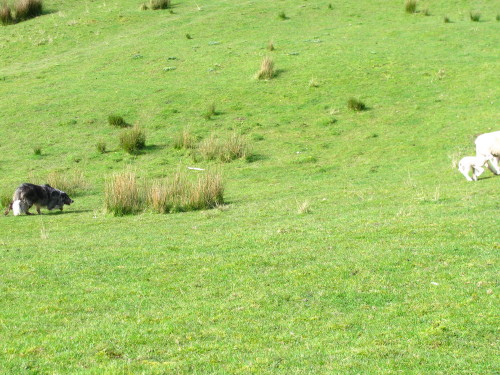 Sky getting ewes & young lambs out of the paddock - lambing 2011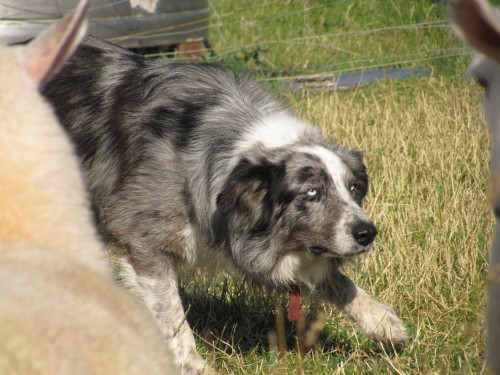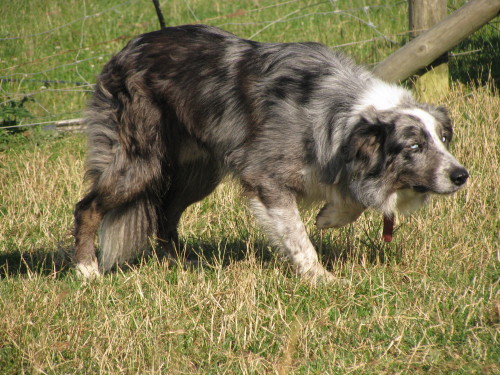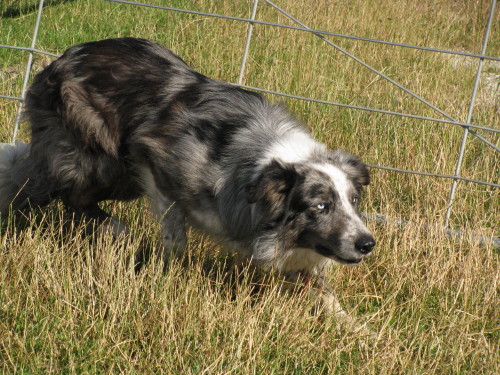 Competing 2010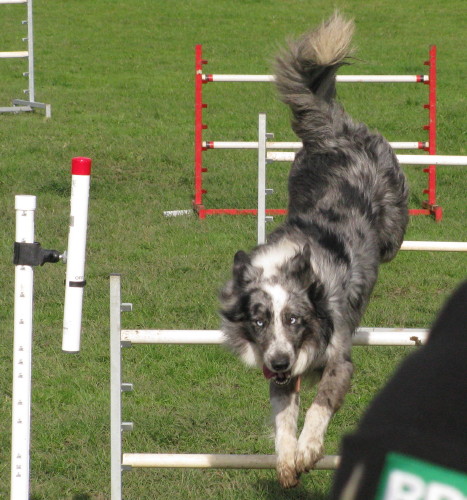 Sky at Akarana Jumpers.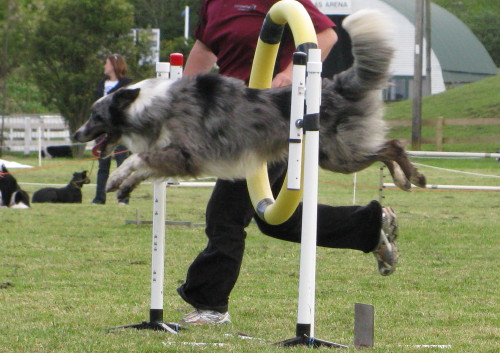 Sky at Counties Ribbon trial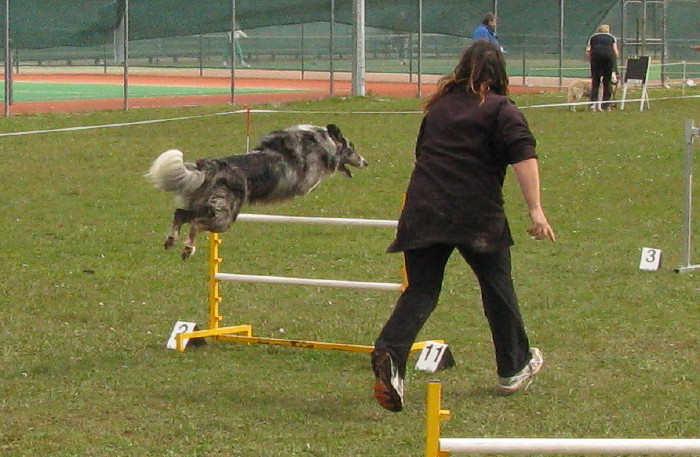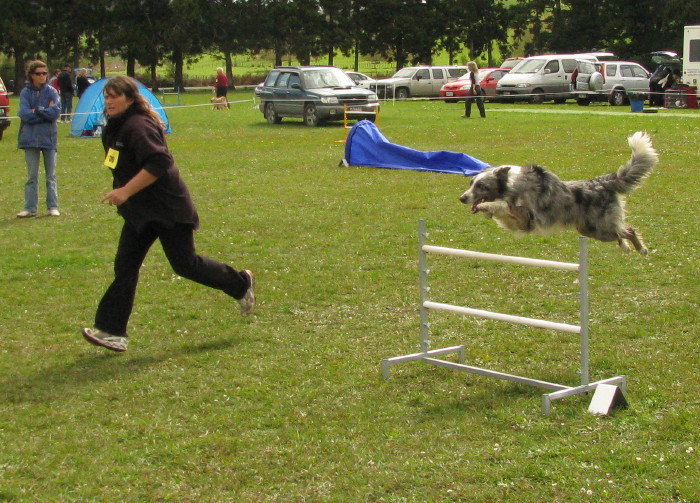 Whangarei ribbon agility trial 7/9/08.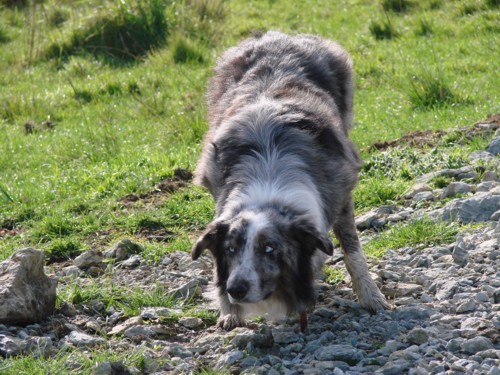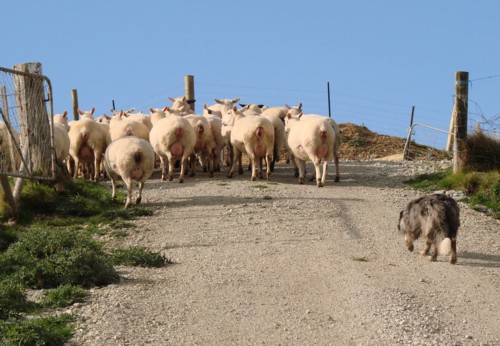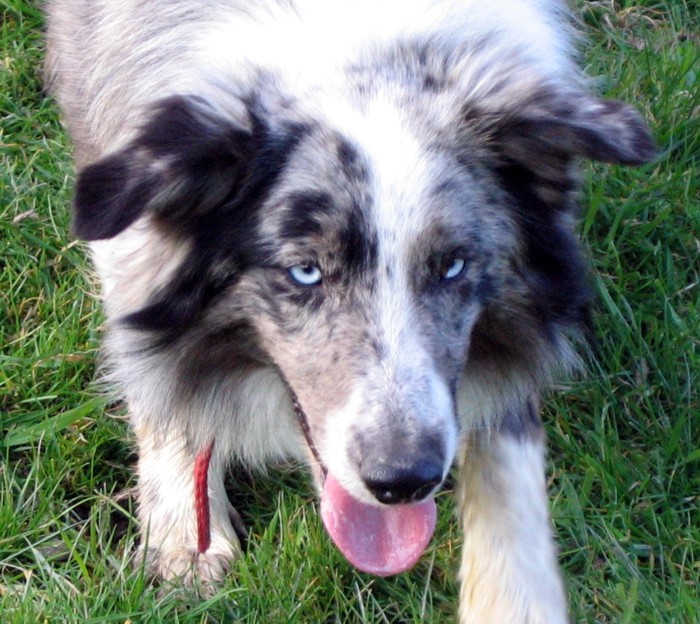 Astra Sky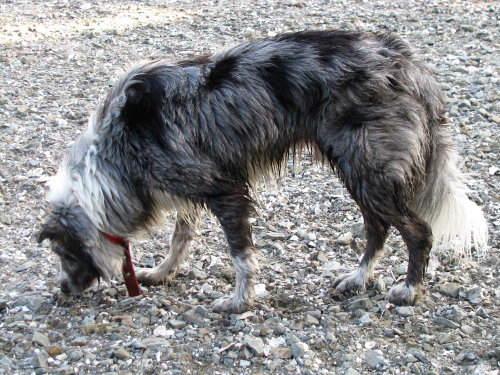 Astra Sky down the beach New Years 2008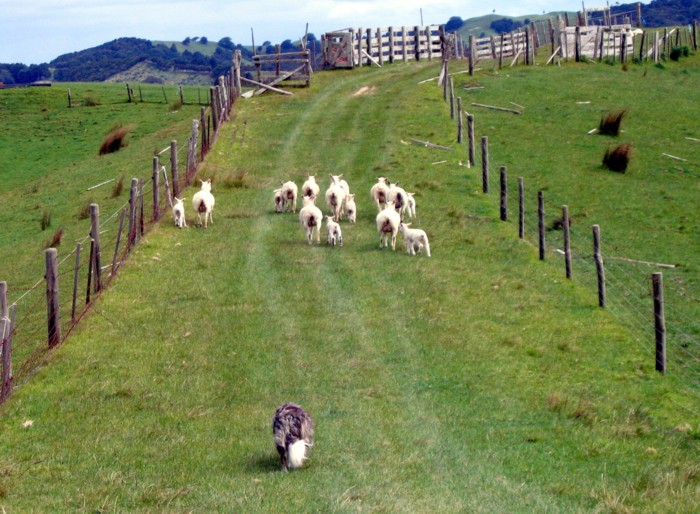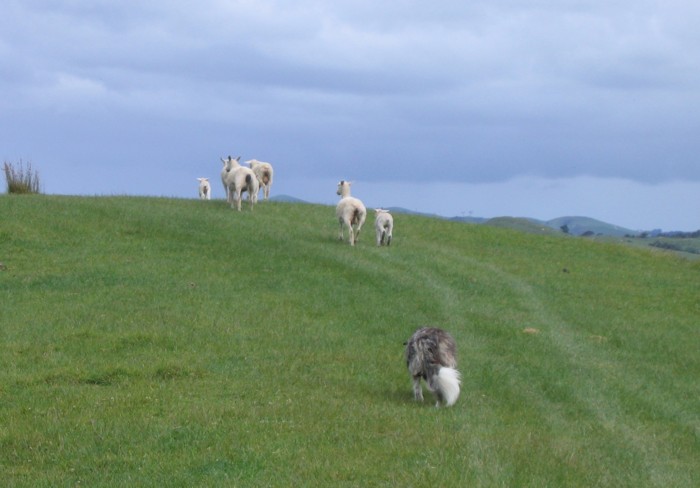 SKY TAKING HOGGETS AND THEIR LAMBS BACK DOWN THE RACE (HANDFUL OF LAST ONES TO LAMB).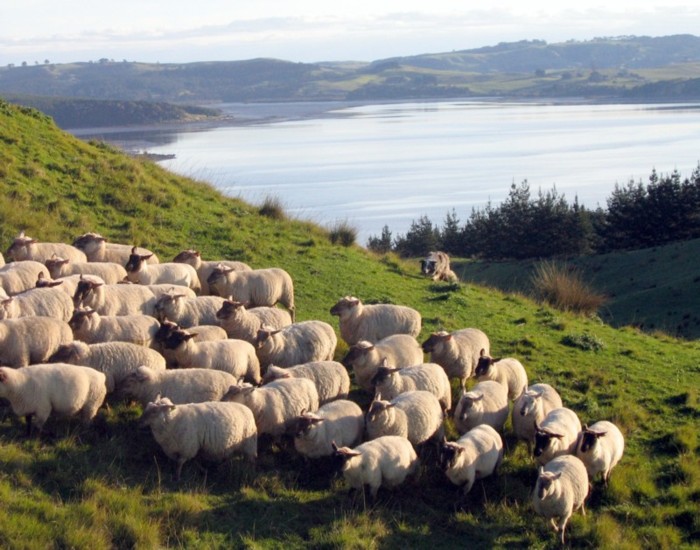 BRINGING THE EWES AROUND THE HILL.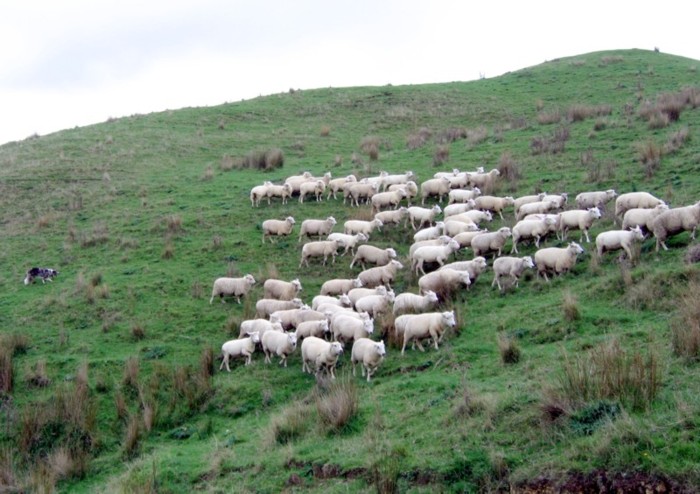 BRINGING THE MOB AROUND THE HILL FACE.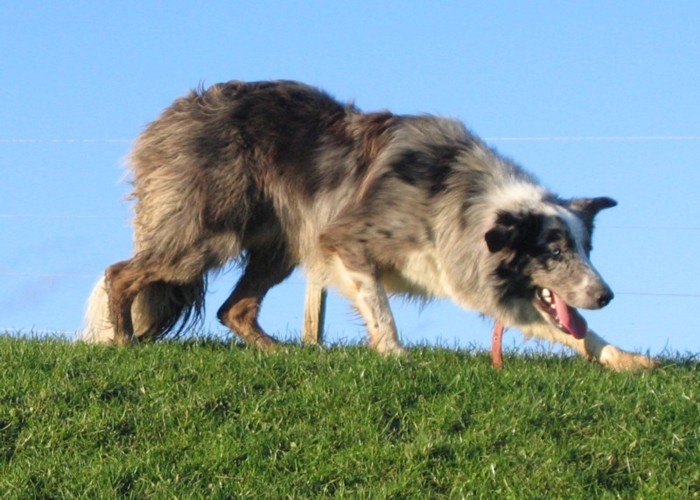 SKY WALKING UP ON EWES SIDE ON.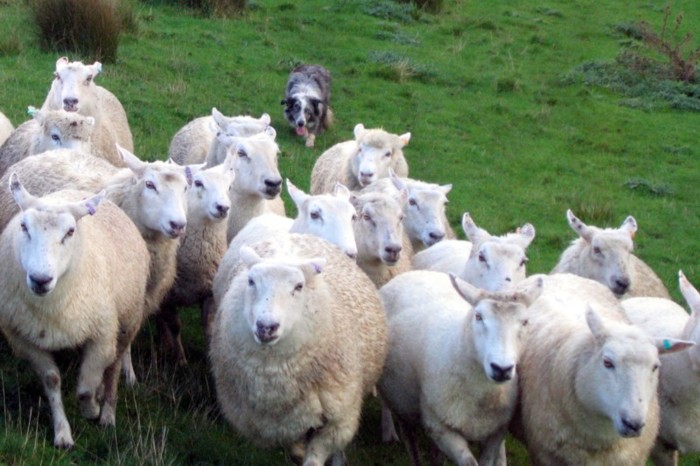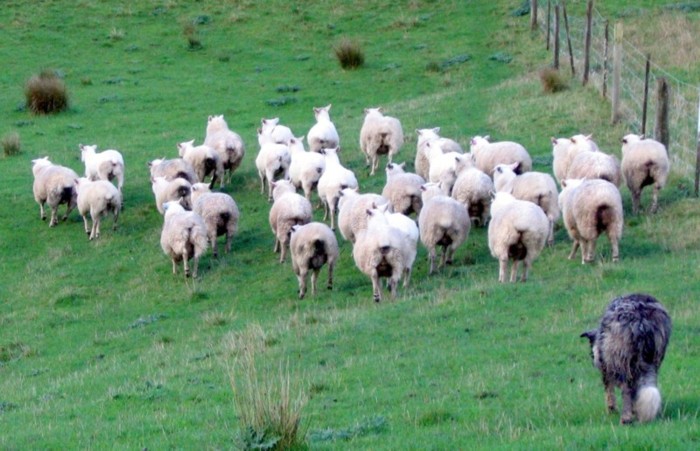 ALL EWES ARE AWARE OF DOG BUT NOT OVER WORRIED.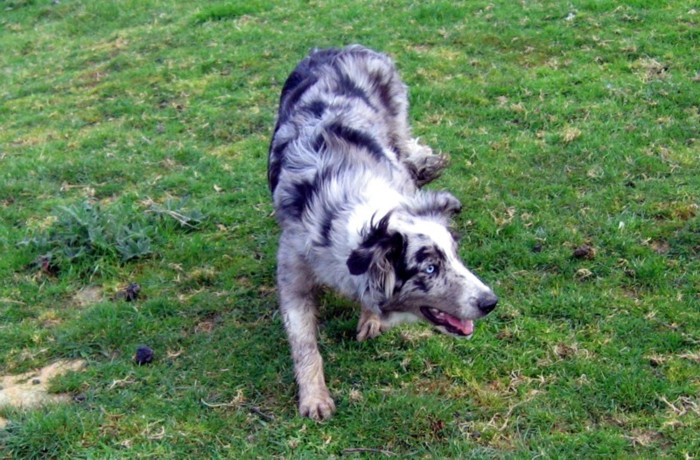 ASTRA SKY 4 1/2 MONTHS OLD.
ASTRA SKY'S PEDIGREE
ASTRA MARS

ISDS NO. 248493

SADGHYL PIP

ISDS NO. 193219

SADGHYL CAIRN 169884
SADGHYL DYKE 139107
SADGHYL COLL 107324
BECK 165084
SHEP 129901
LASSIE 152003
GEM

ISDS NO. 225547

AMOS 189463
GUNNER KEELE 148409
ZENA 130495
SPRIG 187973
FLASH 137604
MOORJOCK SAL 165328
ASTRA PRIDE

ISDS NO. 255649

WHITEROSE KEP SCOT.NAT.CHAMP

ISDS NO. 228380

MOSS 173999 1994 ENGLISH TEAM
MOEL CRAIG 150776 1988 WELSH TEAM
MEG 152389
GAIL 207961
MOSS 175220 INT.SUP.CHAMP
GWEN 160435 SCOT.NAT.CHAMP
ERYRI NAN

ISDS NO. 214305

ERYRI ROI 204258
BEN 129820 WELSH NAT. CHAMP
PIP 192518
BUTE 191203
DON 127287
MEG 173722