ASTRA CAP
ISDS NO: 277223 NZKC NO: 18004-2005 DOB: 8/2/2005
SIRE: CAP ISDS NO: 266571 BREEDER: R SIMPSON
DAM: ASTRA BUTE ISDS NO: 248719 BREEDER: J P BEALE
DNA TESTED: CL & TNS CLEAR AND CEA NORMAL
Cap is a lovely dog and has always listened and wanted to please me. Cap has been my main lambing dog for the last couple of years. Some dogs are just born for this type of work and I could wish for no better dog for lambing than Cap. He thinks about the job he is doing so knows to head a ewe walking off with just one of her lambs without me telling him to. I have found that Cap and Sky are a good pair when mustering ewes and lambs up for docking. Both having an even pace and most of the time don't compete for the work. Cap as a breeding dog has produced the type of pups that I like, quite often throwing more to the bitch. This year will be different for us both, due to an accident Cap has had one of his eyes removed. While he recovered he slept in a crate in the kitchen, (something he adapted to very quickly). He is now doing well and adjusting. I have noticed he is more cautious around crowds of people than he was but he plays with pups now, something he was to manly to do before. He has done the bulk of the lambing here (2008) and at the Rec Farm in town with Cloud finishing up handling the tail enders at the rec farm and Sky taking over towards the end of lambing and Sioux, Jill sharing part of lambing here. Cap is turning 11 yrs old this year.
ASTRA CAP'S PROGENY Web site to Astra Cap's Sire Competing dogs/bitches sired by Cap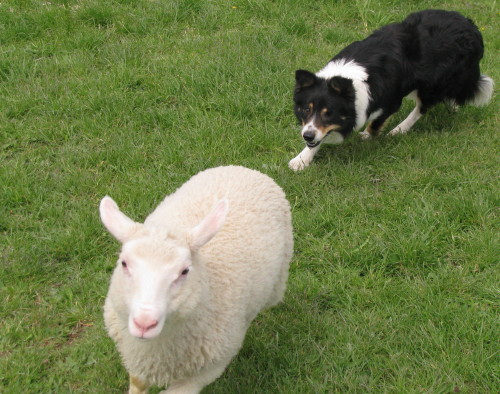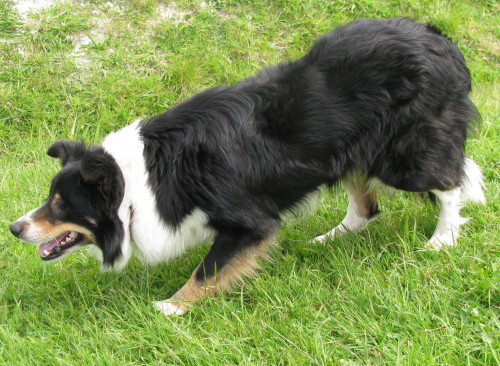 Cap on pet lamb duty, putting it back into the paddock.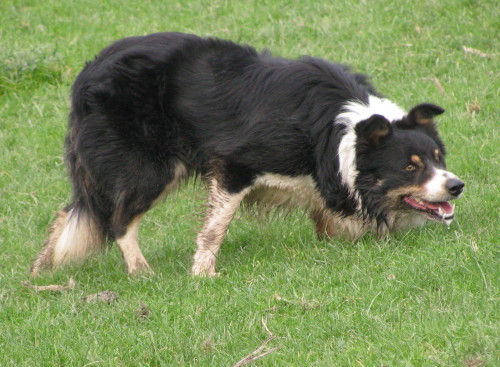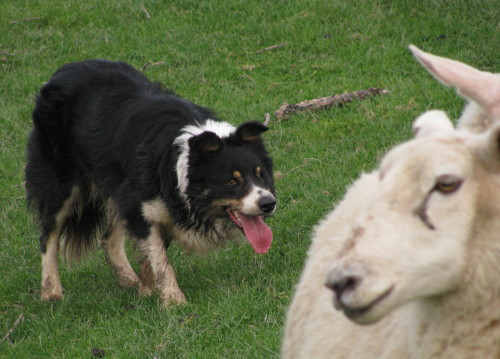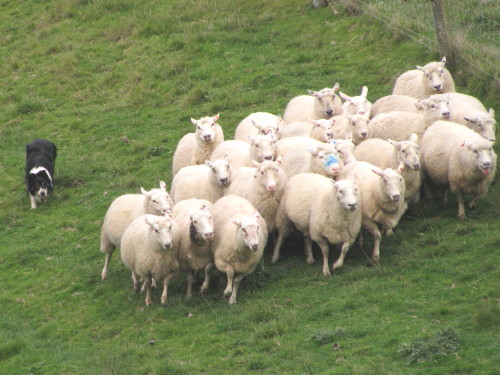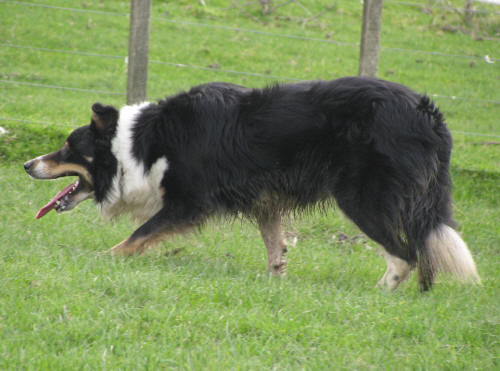 Cap back at work after having his left eye removed.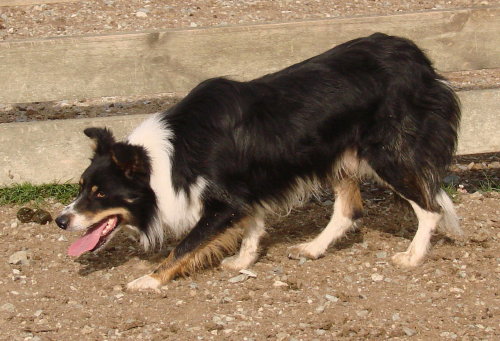 Astra Cap at 2 yrs old working in the yards.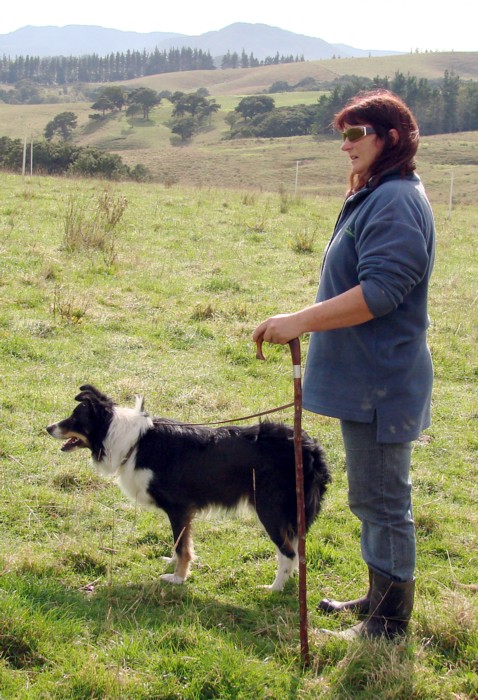 Me and Astra Cap waiting for his run on the shorthead 2006.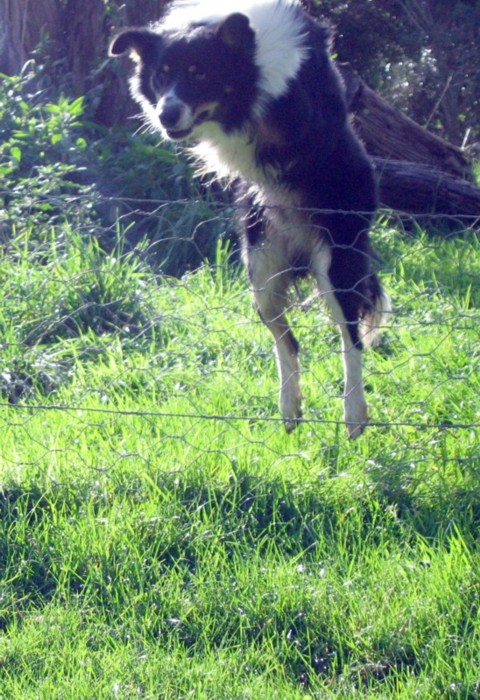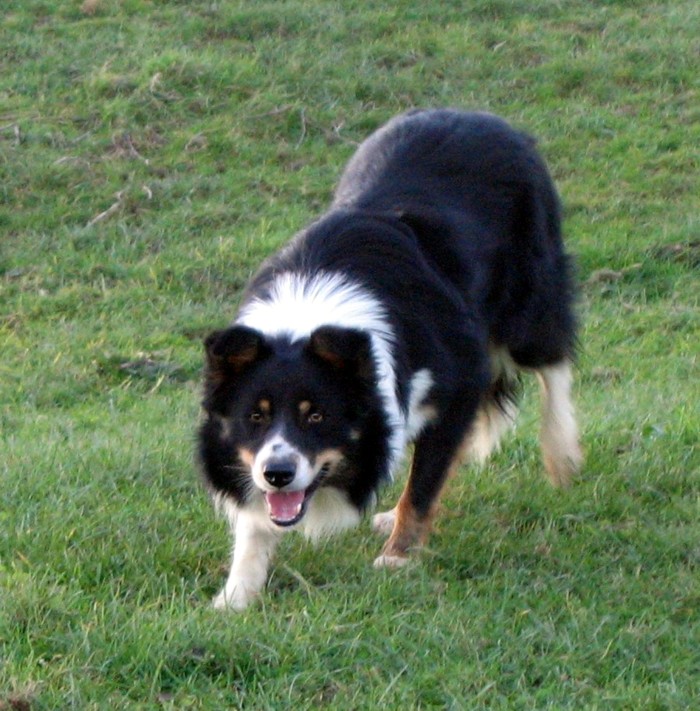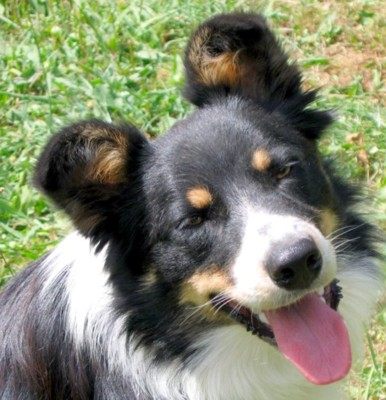 Astra Cap.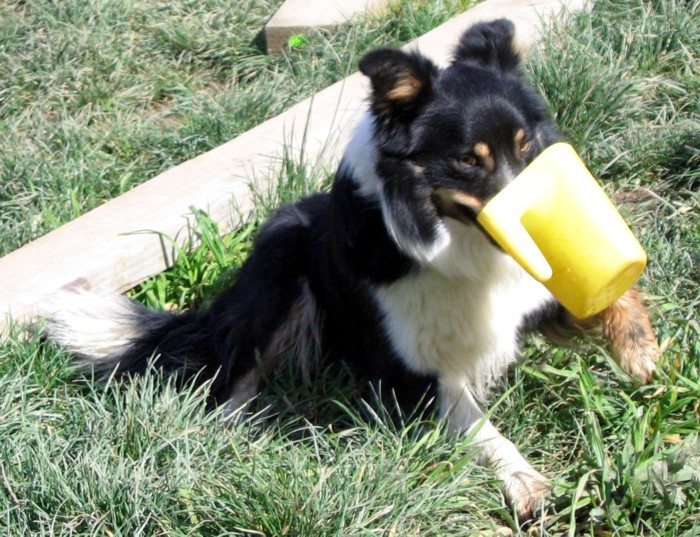 Astra Cap playing with the chook container. Cap has always been very playful when away from stock work and loves his toy duck, ball almost anything to play with.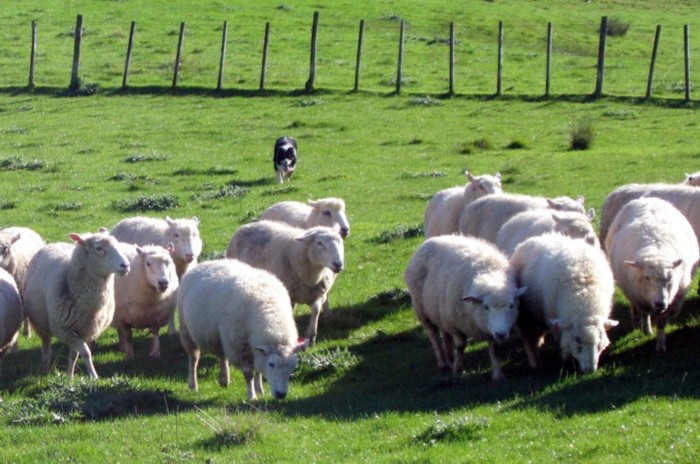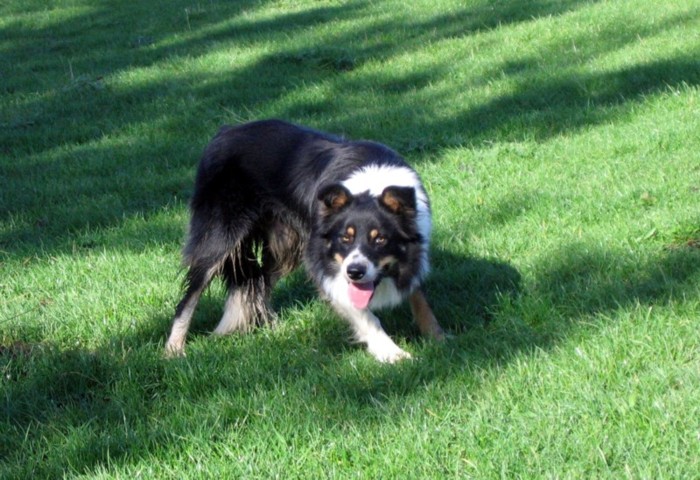 Astra Cap at 15 months old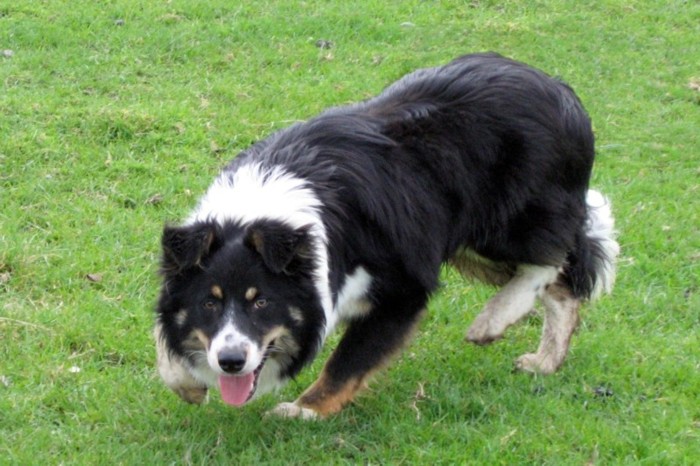 Astra Cap at 8 months old.
Astra Cap at 4 months old.
ASTRA CAPS PEDIGREE
CAP

ISDS NO. 266571

DOLWEN CHIPS ISDS NO. 194883 1994/1996 International Driving Champion

TAFF ISDS NO. 167290 Welsh Nat.Br. Ch 1993

TWEED 140113 Welsh Team

JUDY 135909

DOLWEN NAN

ISDS NO. 163833

DAVY 131049 ENGL & INT.SUPR.CHAMP

BWLCH BETHAN

JILL

ISDS NO. 245915

ELIAN JAFF 224086

BEN 164008
NEL 174700
MAID 217488
BROOK 193574
CRYSTAL 161167
ASTRA BUTE

ISDS NO. 248719

SWEEP ISDS NO. 180949

INT.SUP. CHAMP 1998

Res.Int.Sup. Champ 1996

BILL 159525
CRAIG 121370 1983 Int
GAEL 112792
MIDGE 162829
BEN 110810
BESS 119118
ERYRI NAN

ISDS NO.214305

ERYRI ROI 204258
BEN 129820 WELSH CHAMP.
PIP 192518
BUTE 191203
DON 127287
MEG 173722