ASTRA JILL
ISDS NO: 277231 NZKC NO: 18005 - 2005 DOB:8/2/2005
SIRE: TAM ISDS NO: 227645 BREEDER: R ROBERTSON
DAM: ASTRA PROMISE ISDS NO: 258274 BREEDER: J P BEALE
DNA TESTED CL & TNS CLEAR AND CEA CARRIER
Jill is measured Midi, 470 mm at the shoulder.
Short video of Astra Jill working ducks
Jill was quite a handful when she was young but even then she was lovable and had a mischievous streak in her that appealed to me. She had a lovely style on her with sheep. Jill has done part of the lambing but I find her best at holding ewes to check or taking whole mobs out, she is not good at sorting just a few and leaving some. She has had 2 litters of pups and is a great mum until they are about 3 weeks old when boredom must sets in. This time when she had pups, I would take her out at about 3pm each day and taught her to go over 4 jump and do fly ball, she needed the mental stimulation. She is a bitch that needs work every day. I have been using Jill for our lambing here (2009 season), she is handling it way better this year than 12 months ago, I think a bit more age on her has helped. She can even draft out ewes & lambs from a mob of sheep now and is thinking more of what I want. It has taken us time to get a balance, especially for lambing work which I require a dog to think what they are doing and come in directly when told. 2010 Update: I will keep using Jill to compete in Tux yard trials & show trials when time allows, she is settling down with more age. She won Helensville open show trial 2011. We still have a play with flygility but haven't competed yet. Jill also gets a chance to go to the odd agility show and has a few ribbons now. Jill litter to Astra Sky. Jill's Litter 7 pups born 5/6/13 Jill is enjoying her life working large mobs of goats.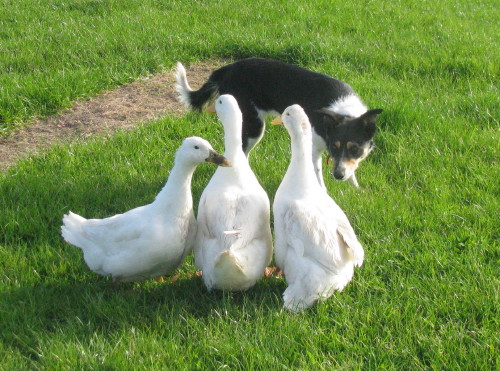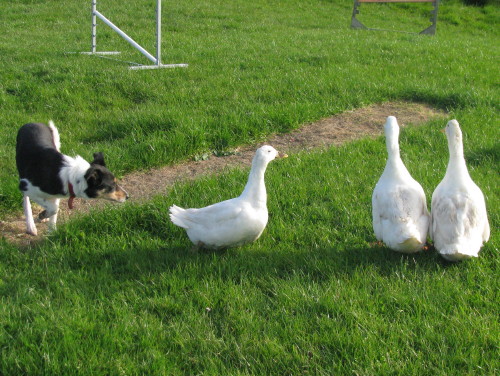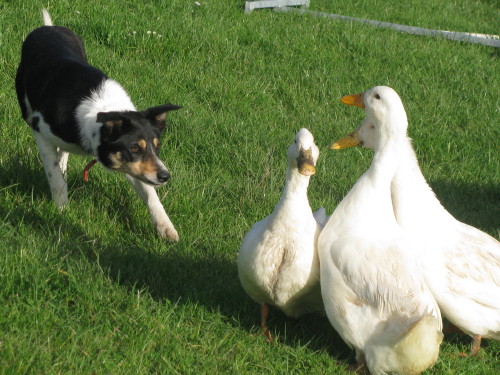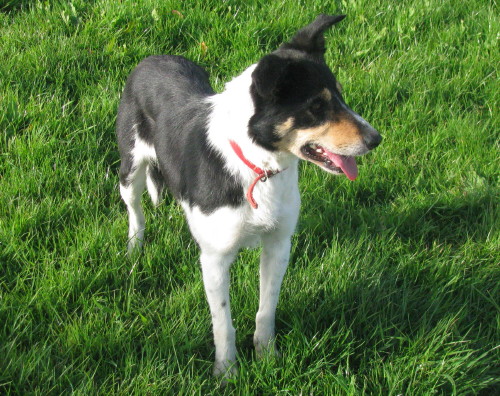 Jill September 2008 on the ducks.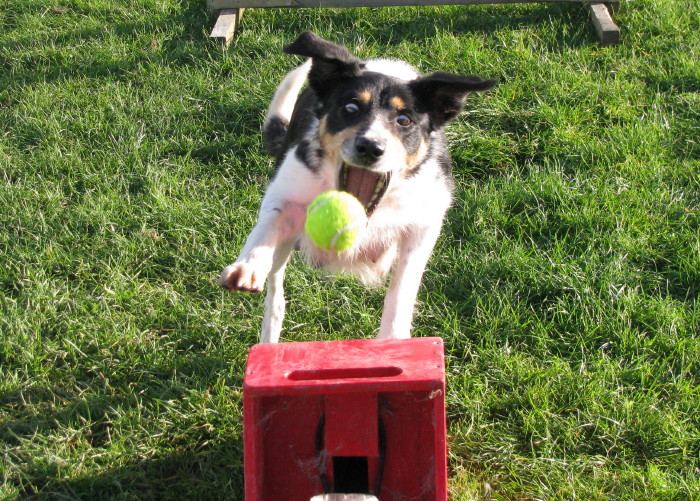 Jill doing Fly ball.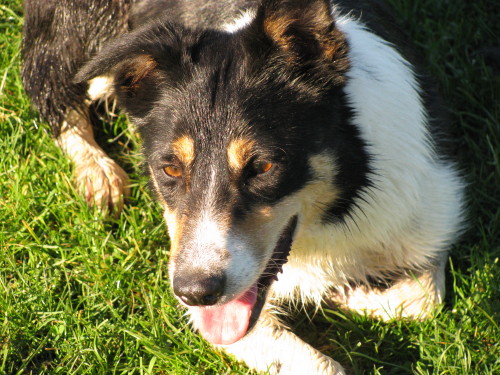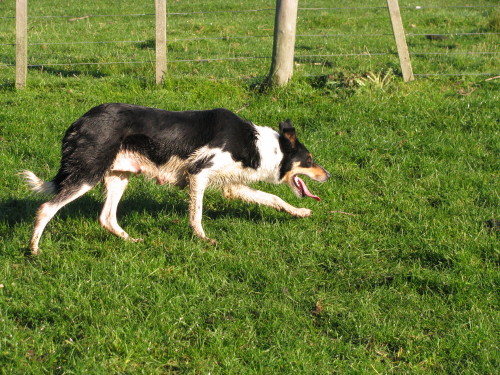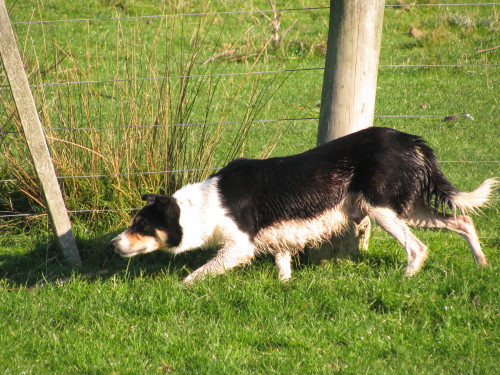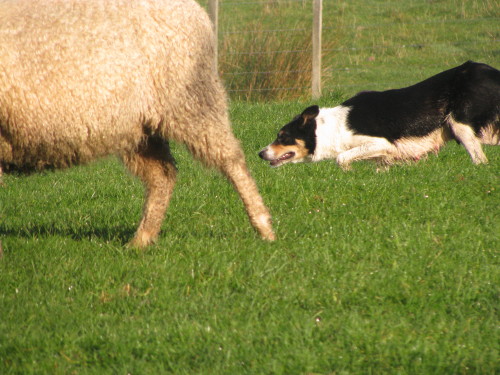 Back on the job July 2008.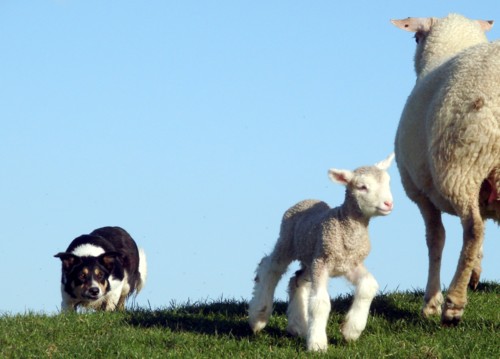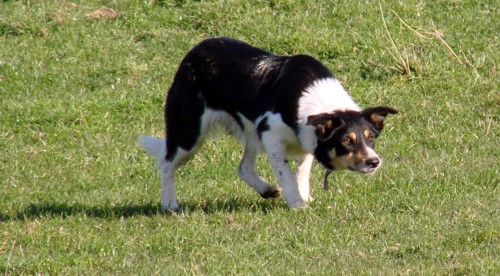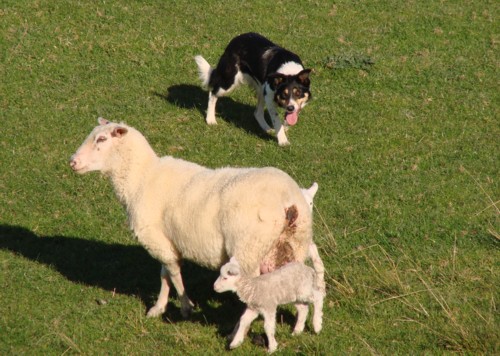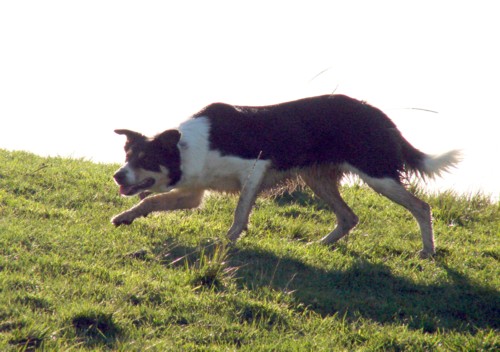 Astra Jill at lambing 2007.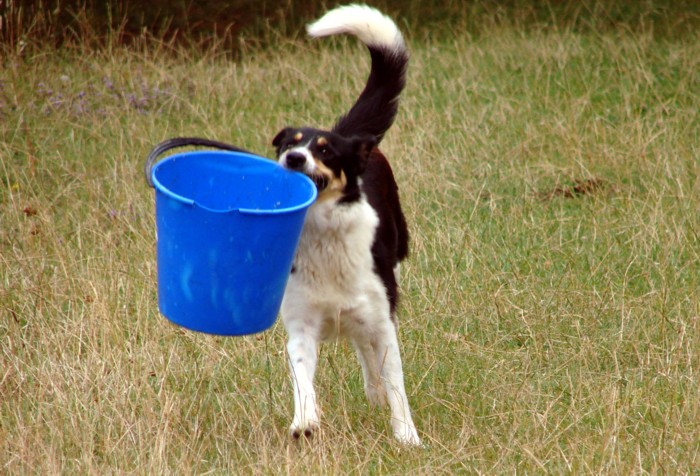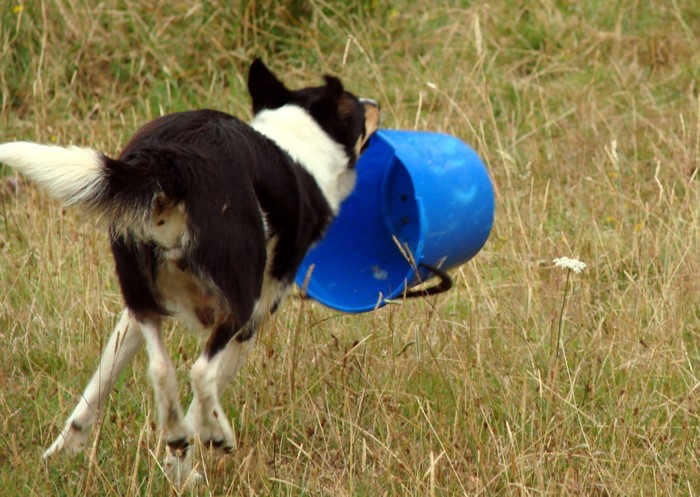 JILL PLAYING WITH MY BUCKET. HER PUPS WHERE 3 WEEKS OLD AND SHE IS GETTING BACK TO HER MISCHIEVOUS SELF AGAIN.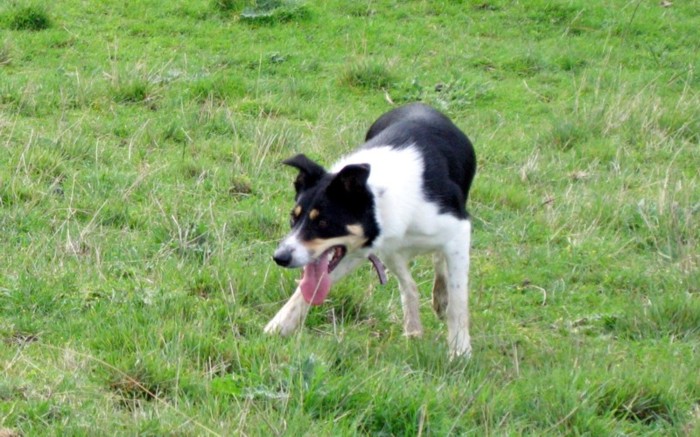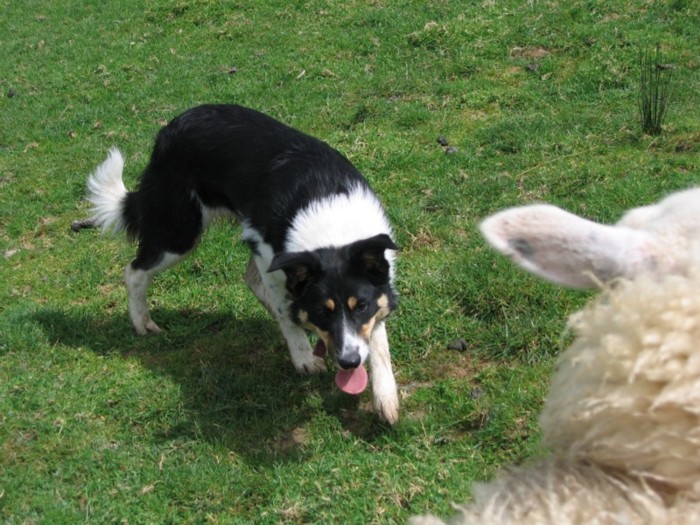 ASTRA JILL CAREFULLY MOVING IN.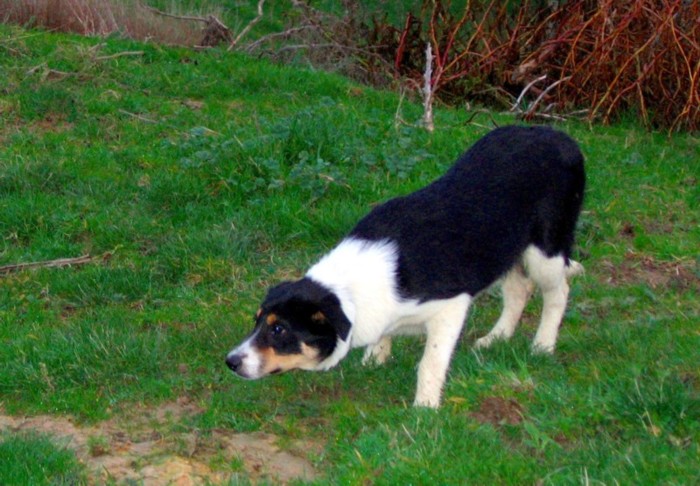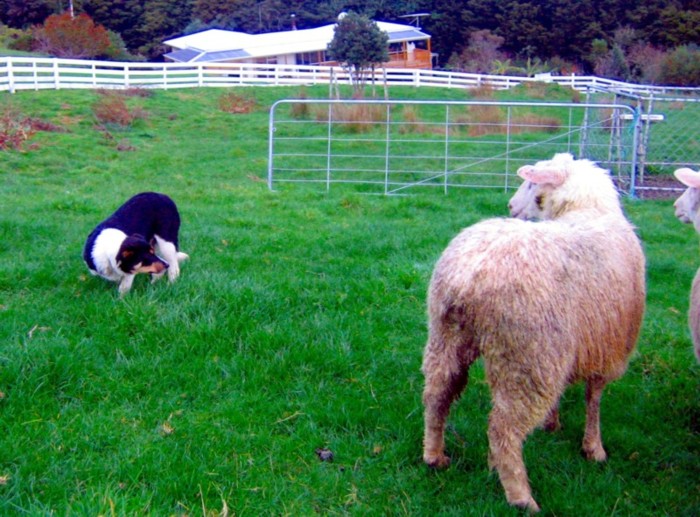 ASTRA JILL AT 4 1/2 MONTHS OLD
ASTRA JILL'S PEDIGREE
TAM

ISDS NO. 227645

JIM

ISDS NO. 195051

JOCK 158606
BEN 123761
JET 110954
CASS 173980
DON 129721
MAID 161579
LOOS

ISDS NO. 213155

WISP 161487 1992 INT.SUP.CHAMP
GUNNER KEELE 148409
NELL 143510
DOT 180149 1995 SCOT.NAT. CHAMP
GLEN 160459
NELL 155952
ASTRA PROMISE

ISDS NO. 258274

ZACH

ISDS NO. 249342

MOEL CAP 230449
BWLCH HEMP 201604
DOLWEN FAN
TESS 238517
HIGHGATE BEN 174224 INT.SUP.CHAMP
JILL 228355
ASTRA JUNE

ISDS NO. 241476

SWEEP 180949 1998 INT.SUP.CHAMP
BILL 159525
MIDGE 162829
ERYRI NAN 214305
ERYRI ROI 204258
BUTE 191203