CLAIRE ROUND of OHUTU ADX ADV GOLD JDX RA FDX
Dam: TRISH ADX JDX RN
Sire: ASTRA CAP
BORN 24TH JUNE 2007
Claire has measured at 462mm (Midi)
I decided the day had come to give Claire her own page. Erin has been training her for obedience and is also starting agility training. Claire had her first obedience elementary (5th place) and Child handler (4th place). She is just 12 months old. Claire was well out of her environment and Erin handled her very well, especially as normally Claire never takes her eyes off her and in the big building at Ardmore Claire was busy looking around at everything. Erin and Claire are also working on a few dog dancing moves and loving it!! The big day came with Claire having her first agility competition, it was a ribbon trial. Trish was on heat and King had just gone to his new home the week before so Erin just had Claire to run. We had one very proud girl when Claire come 1st in elementary. Claire is doing very good at agility and getting regular good places in Starters and Novice. She had a good weekend with Obedience just lately and got a 2nd elementary Saturday and 1st on Sunday and 2nd Special Beginners. She also did agility with placing 7th Novice and 3rd Starters. Update 2010 Claire will go back to Midi height in July. She will compete in agility and obedience and Erin is wanting to do some dog dancing with her also this year. She has just been to her first NDTA, did her dog dance with Claire and also pairs with me & Kay, doing very well. Also was a first for her to handle one of my dogs, she did obedience with Kay and also Young Kennel club jumpers/agility. It was a big thing with Claire competing in agility/obedience & Heelwork to music over the 4 days. Claire and Erin achieved ADX Advanced Gold, going clear every time they ran ADXA courses, quite an achievement! Update 2013 Erin has embraced the new sport of Rally-O, has Claire's Rally Advanced title and now working towards Excellence. Claire has won into Senior at Huntly, Erin had been waiting for that last win, she has had 5 points and ADX for 3 years so all she needed was a win. I think she had nearly given up on get it - as with younger dogs coming through all the time it is very hard to win novice at Midi height. It has been one of Erin's long term goals to compete in Senior with Claire. She is a very loyal, versatile bitch and competes in - Agility, Jumpers, obedience, Flygility, Rally-O, Dog dancing and also helps Erin with sheep work at times.
Videos of Erin & Claire Dog Dancing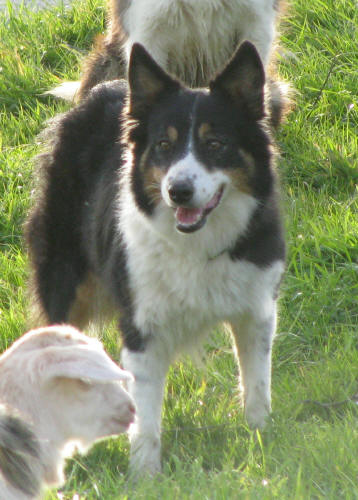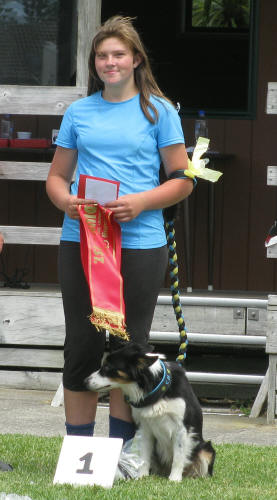 Erin & Claire Jumpers B win.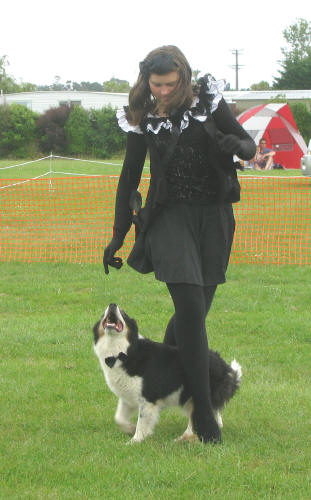 Erin & Claire dog dancing at Mangawhai 2015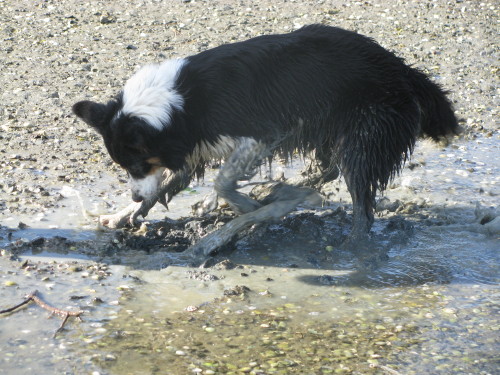 Claire digging down the beach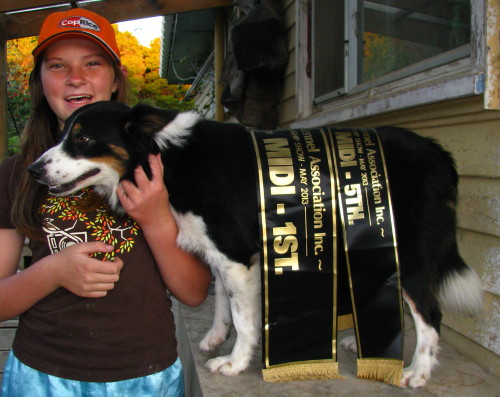 A Happy Erin with Claire and her Novice 1st ribbon.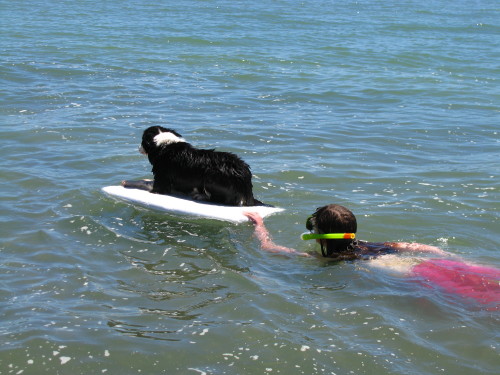 Erin & Claire at the beach December 2012
Dog Dancing Photo's taken by Emily O'Brien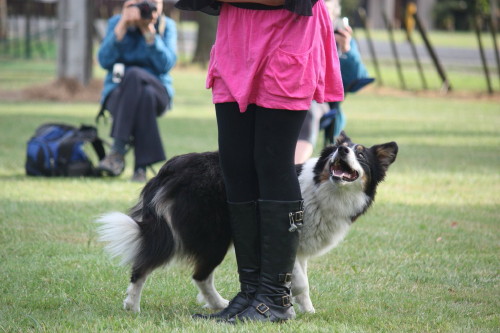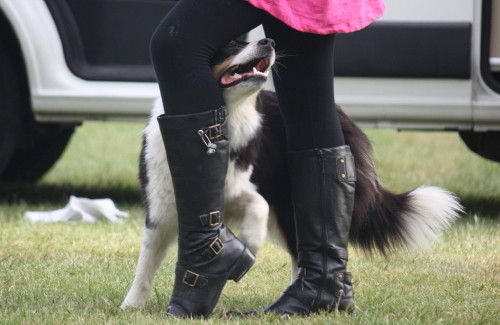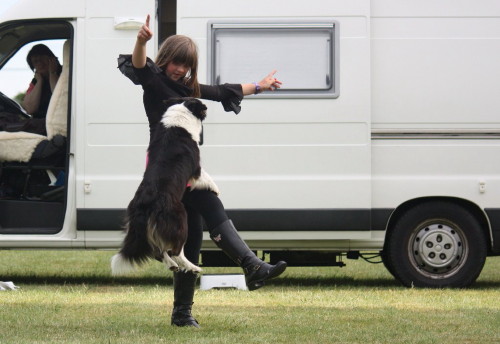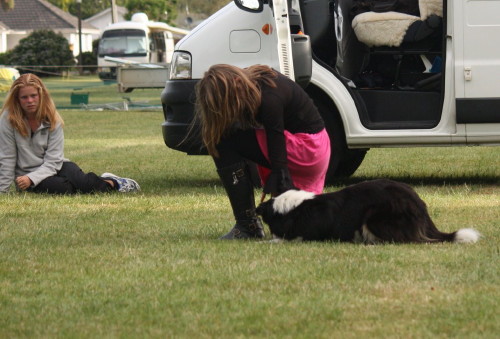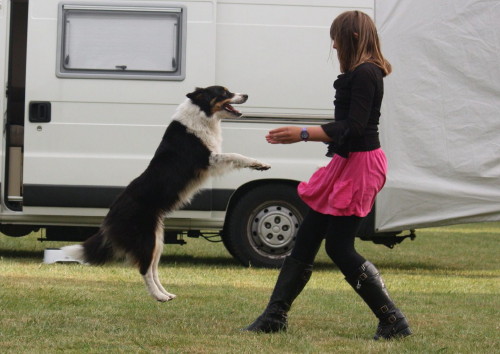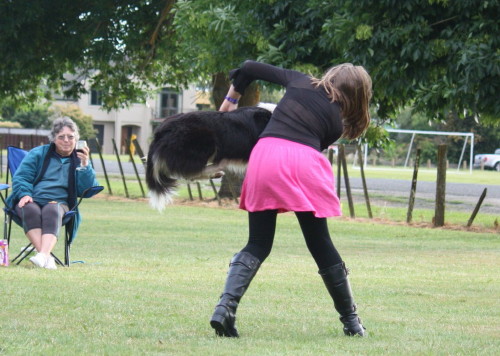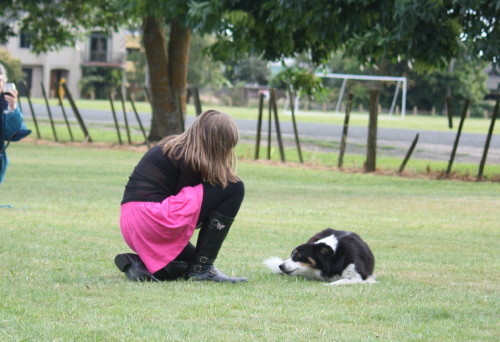 Claire running agility. Photo's taken by Emily O'Brien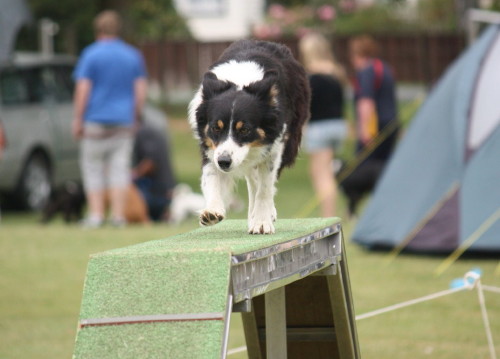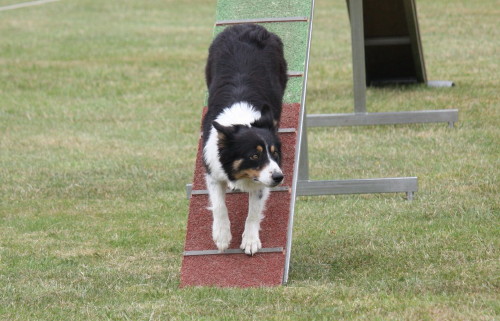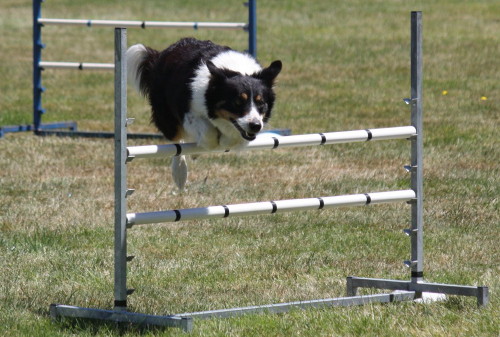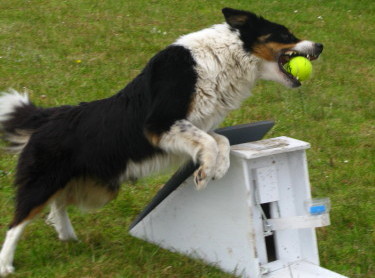 Claire hitting the fly box at a demo Whangarei A & P Show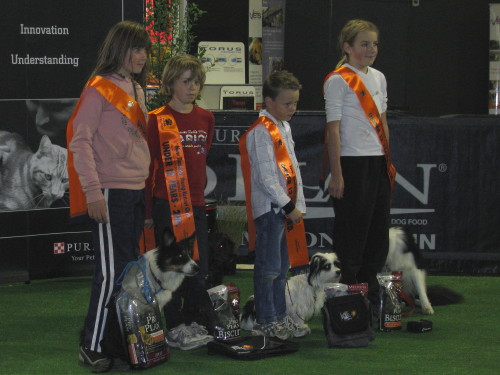 Erin & Claire winners of the YKC under 12 years Obedience at the Nationals 2011.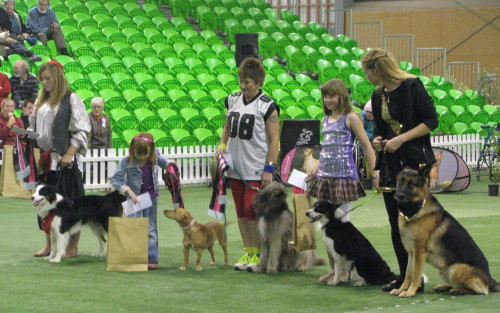 Paws to Music elementary freestyle, Erin & Claire 4th place, Nationals 2011.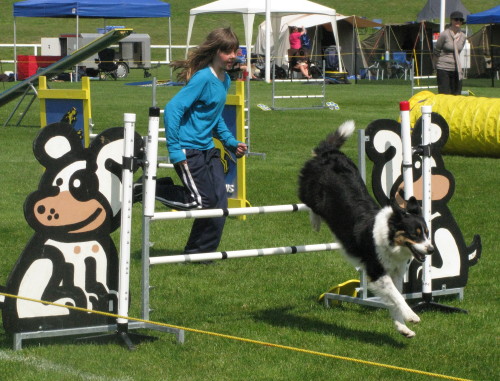 Claire & Erin NDTA 2010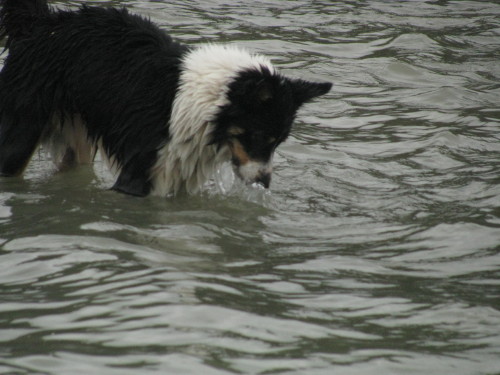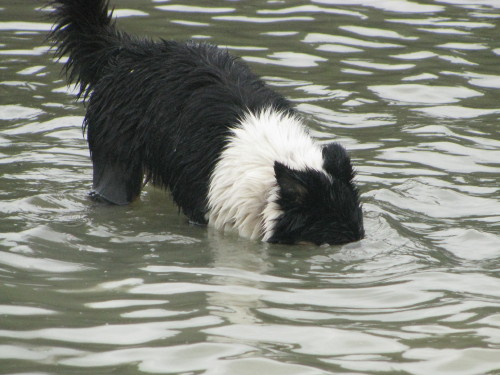 Claire fishing!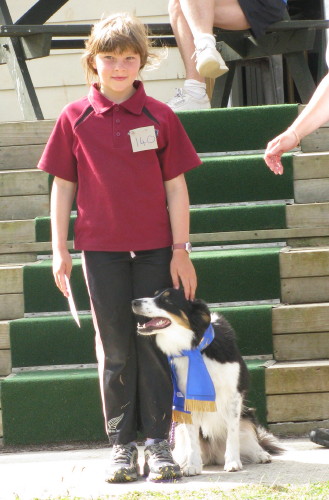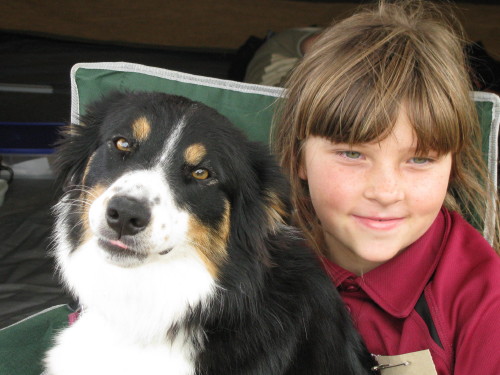 ACAC ribbon agility trial end of January 2009.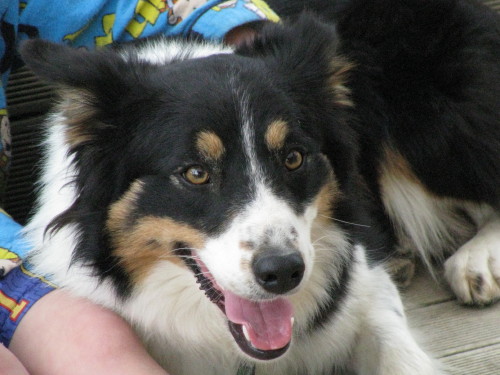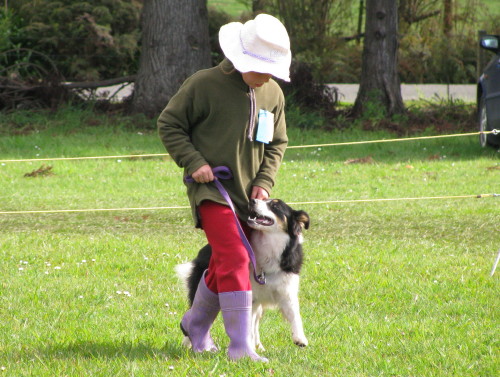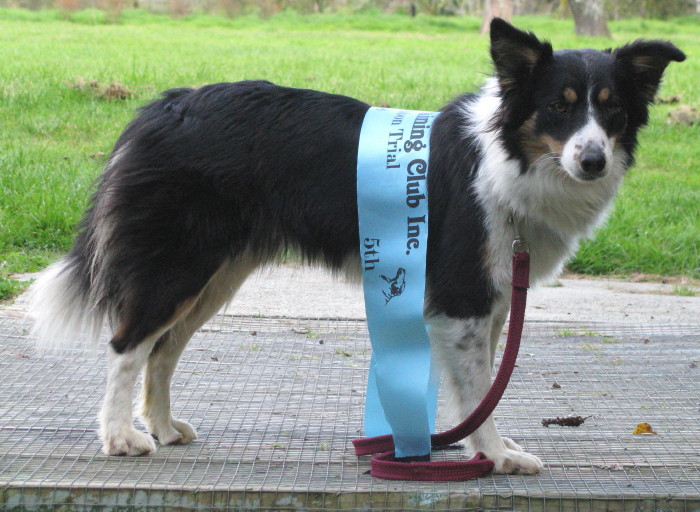 Erin and Claire 5th obedience elementary also got 1st Child Handler.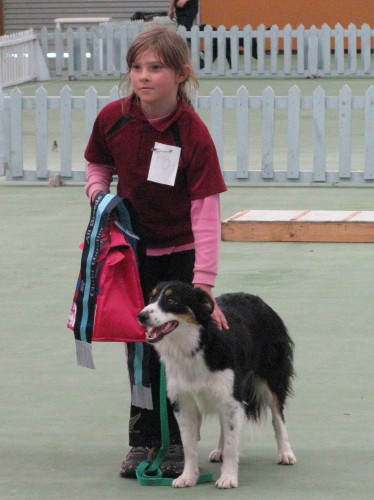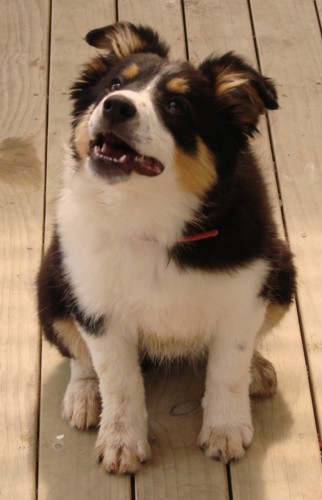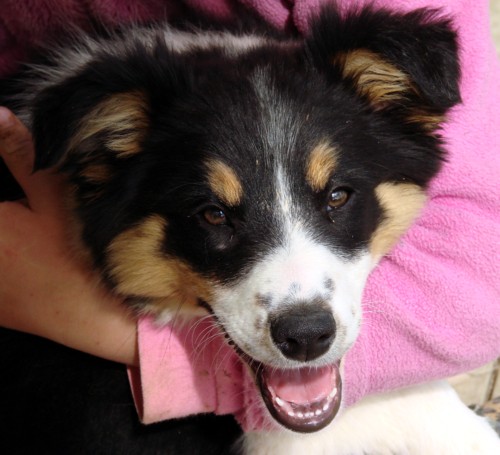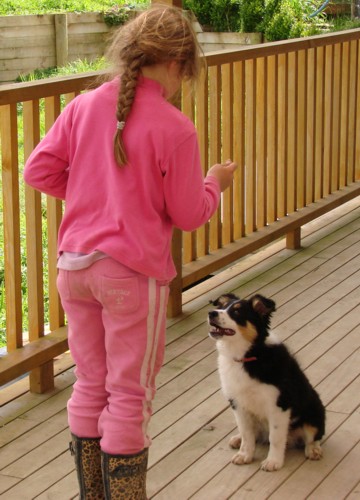 Claire as a young pup.
BACK TO HOME PAGE Trish's Page MIST'S PAGE ERIN SPEED'S PAGE TEE'S PAGE