Ohutu Speedy Demon JD
OB/6964
Born: 4/11/11
Dam: Cyril Ball's "Girl" Sire: Graham Robertson's "Mack"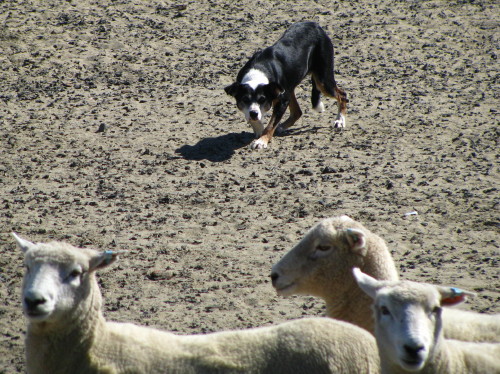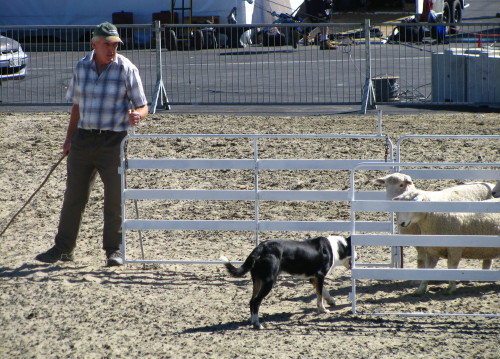 Girl and Mack Competing at the Easter Show Auckland 2012
Cyril's long awaited litter from Girl was born, 3 bitches & 2 dogs. After they where a few weeks old, Erin asked if she could keep the one she had taken a liking to "Speed". So Speed has now joined her pack. Speed has started Flygility and will be trained on sheep and for agility. The big day came for Speedy to start agility - small mistakes on course but didn't miss a weave all weekend and looked impressive! Speed has competed in her first Tux Trial, a lot more to come from this bitch, she has a wonderful touch on sheep. Erin has been competing at a few A & P shows and at Tux yard sheep dog trials, both are improving the more they do. She also is competing in agility and so far has won when she goes clear. Erin started hill trials towards the end of the season winning a long head maiden at Molesworth so is now in Intermediate. Speed is turning into a very versatile and good bitch. Competing at flygility on Saturday - completing the Cambridge Classic on the Sunday - 81 out 110 point, a very good effort for a first go for Erin and Speed at an English styled sheep dog trial - weekend after winning Novice at an agility show. 2016 Erin and Speed come 5th at the Taranaki indoor sheep dog trail.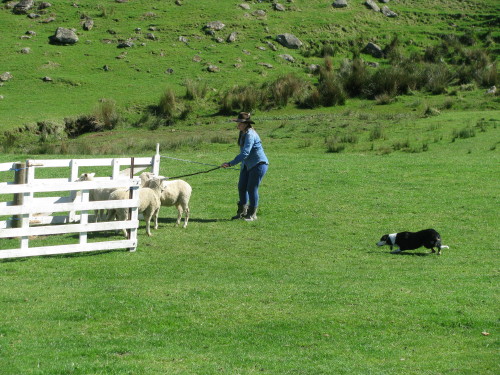 Penning at Cambridge Classic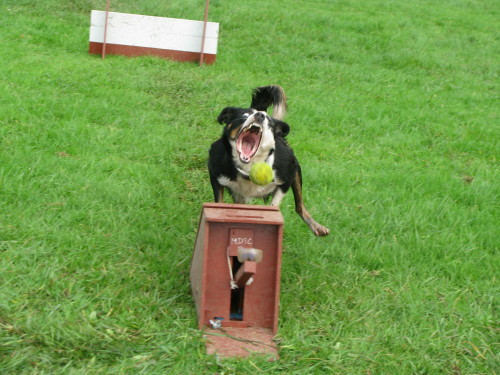 Speed doing Flygility at Mangawhai.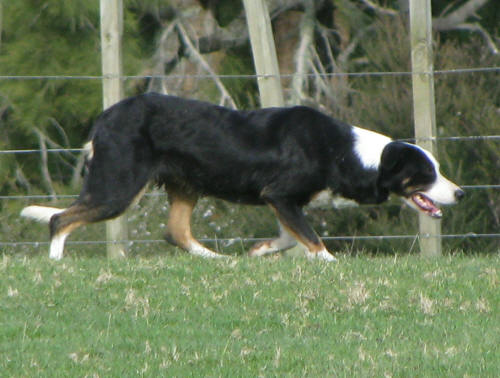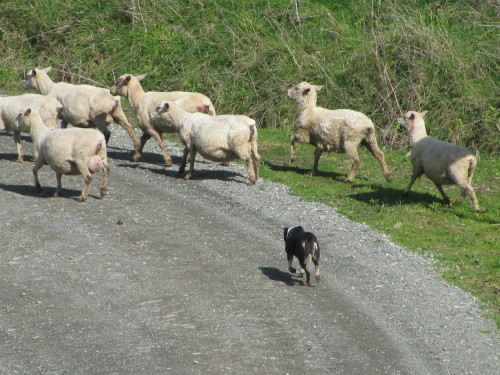 Working at the country club.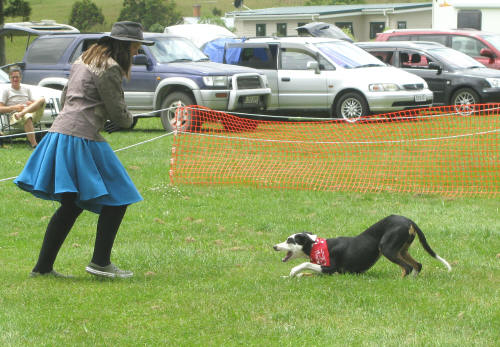 If sheep trialling - agility - flygility is not enough Erin now does dog dancing with her - seen here competing in elementary freestyle.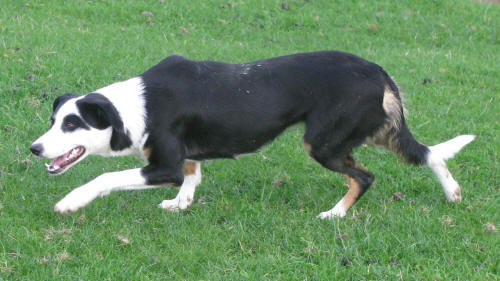 Speed training at home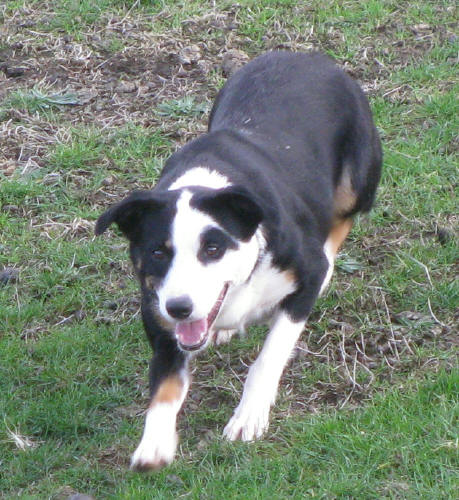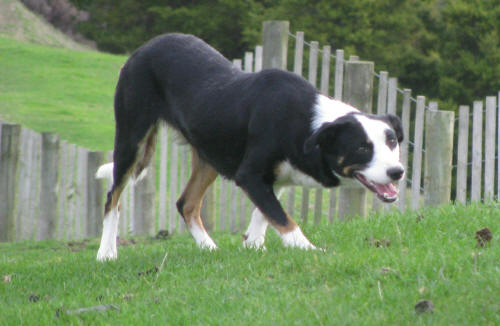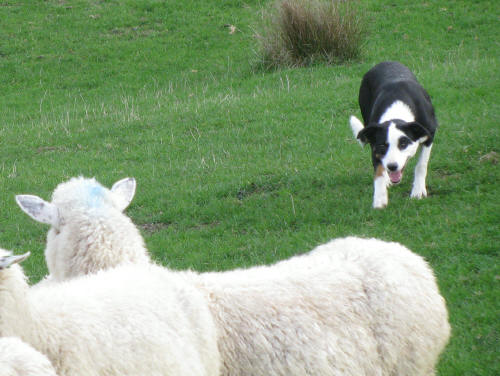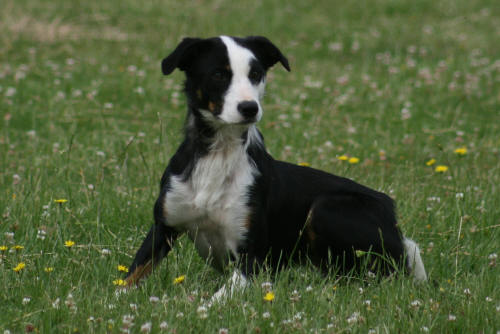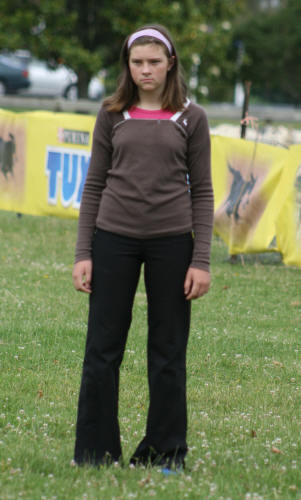 Speed and Erin ready to run Kaitaia Tux sheep dog trial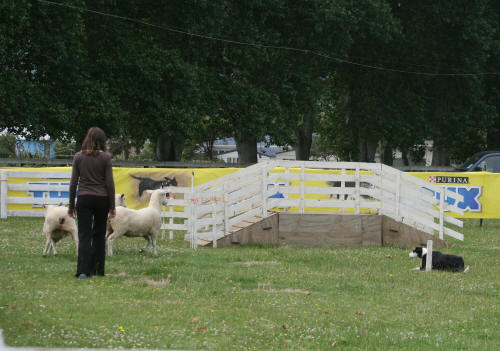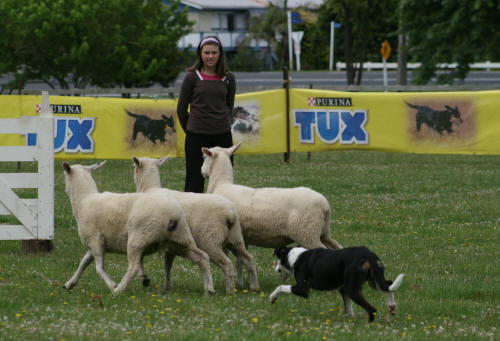 at the bridge and just before she penned.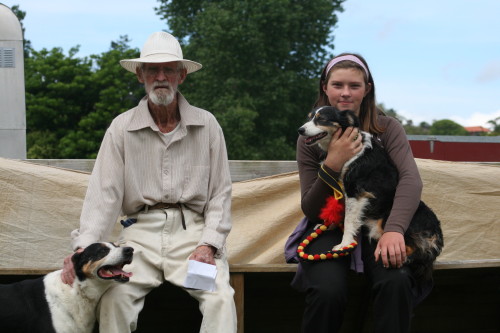 Oldest & Youngest competing at Kaitaia Trial.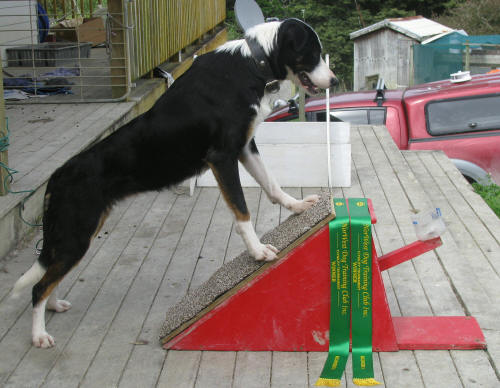 Speed with 2 Beginner Flygility wins both in 1 day.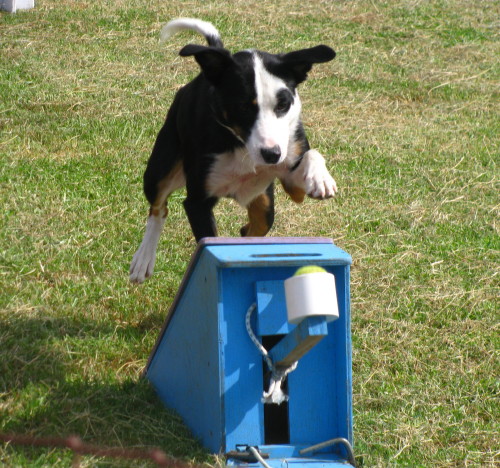 Speed competing Flygility 14 months old.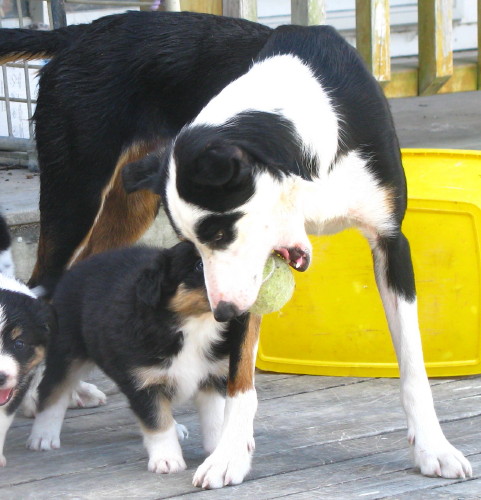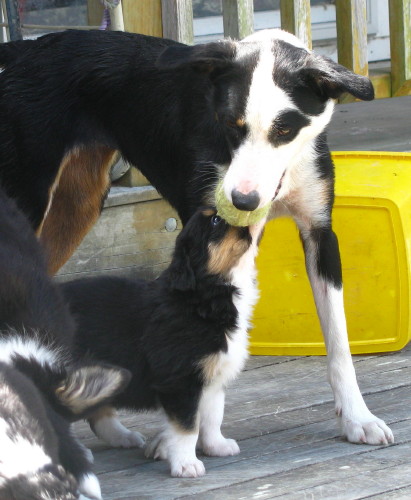 Speed with Trish pup - Ruby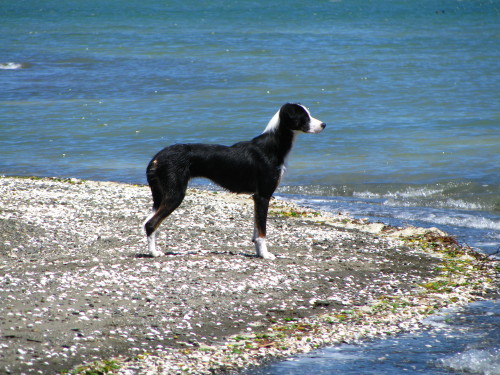 Speed 12 months old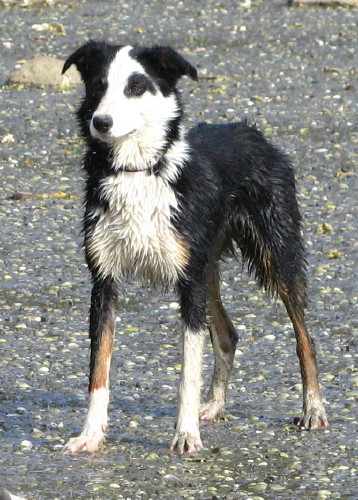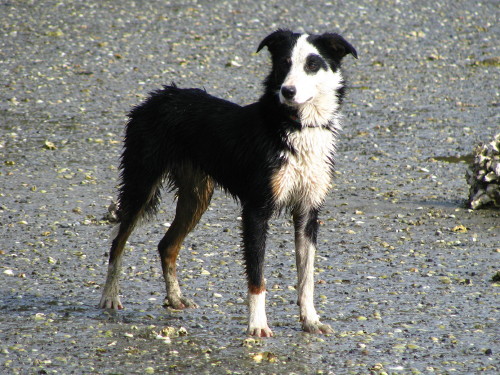 Speed down the beach 10 months old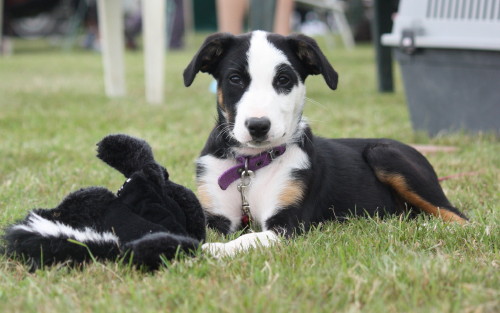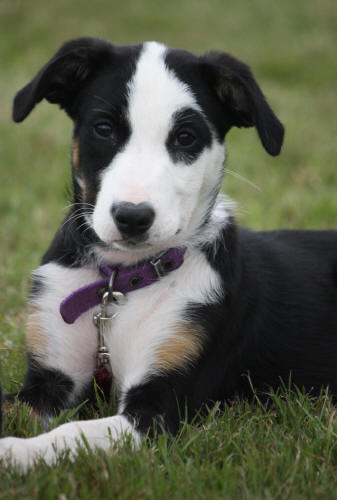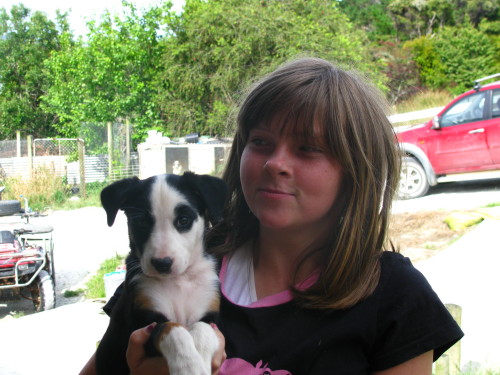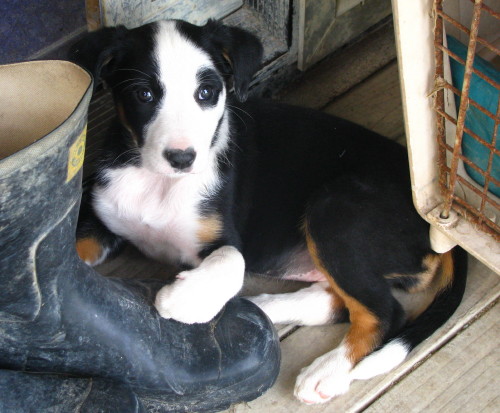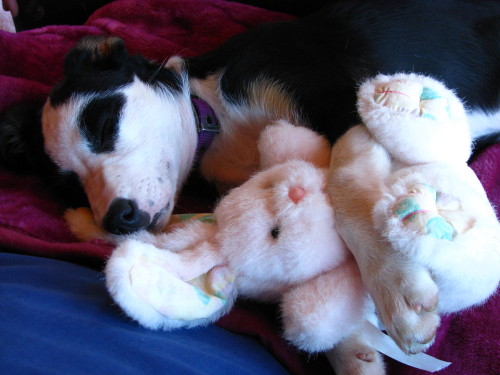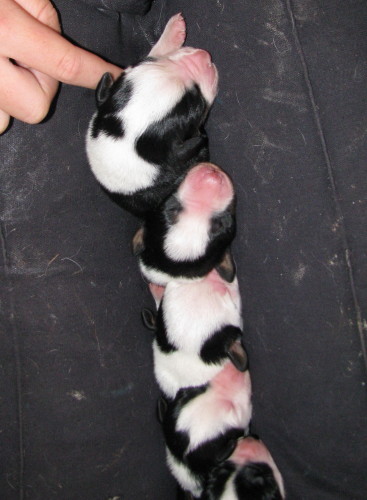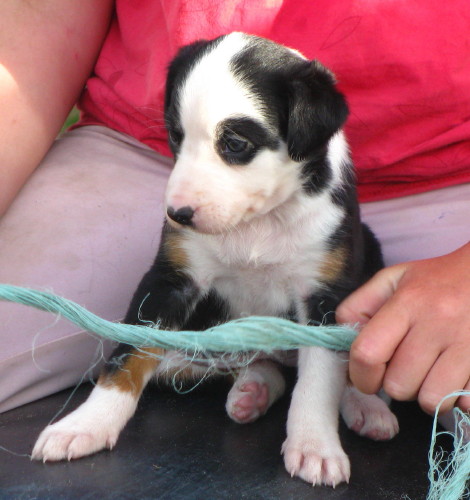 BACK TO HOME PAGE CLAIRE'S OWN PAGE MIST'S PAGE Trish's Page Tee's Page