OHUTU SUE ENCHANT TESS (TESS)
NZKC NO: 00806-2008 DOB: 20/1/2008
SIRE: ASTRA SKY ADX JD 18007-2005 BREEDER: JP BEALE
DAM: KIRKINRIOLA OF BROXA ADX 04543-2004 BREEDER: D WATSON
CEA, CL AND TNS CLEAR BY PARENTAGE
TESS'S DAM AND SIRE'S PAGES (Click on Photo's)
Tess is from Sioux's litter out of Astra Sky. I have waited nearly 2 years for another litter from Sioux and are very happy to be keeping Tess. She is a real sweetie and is showing lots of eye. Nice and playful as well, so is looking good. Tess had me won over by the time she was a few weeks old. She has a really good manner and is a pup that just as young as she is "fits like a glove". I like loyal pups but also like a bit of mischievous, ratbag fun in them. Another thing I look for in pups is instant response to things. Update: Tess's first work on sheep and I liked what I saw! At not quite 6 months old yet she is a nice bitch. Her sheep training will start from now on but not intensively until she is older. She will be one of my working bitches and I have plans to breed this bitch to Astra Cap when she is fully mature (2012), they are a nice match for each other. Update 2010 I have been working Tess on the lambing beat and she is doing very well. She is a joy to work. Drives sheep naturally at a comfortable pace, nice and steady, I don't have to say much to her driving, just leave her to it. Still a bit to learn but picking up lots on the job. Update 2011: Tess is now doing the main check in the morning and working well with any problems I have had. Her second lambing so everything comes easy and she is a very nice bitch to use for working ewes and lambs from the lambing paddock and putting them into fresh feed. Great at stopping and bringing back any ewes that leave with just one of their lambs as they go through the gate. I have kept Gypsy from Tess's litter to Astra Cap and will use her to carry on those lines. 2014 I have decided to have another litter from Tess and have used Deal over her - 7 pups born 19/3/2014 - I have kept Ace to train, a tri colour dog pup from this litter. Too closely related to my bitches to keep long term.
Tess x Cap Born 10/10/12 - 7 pups
Tess X Deal litter born 19/3/2014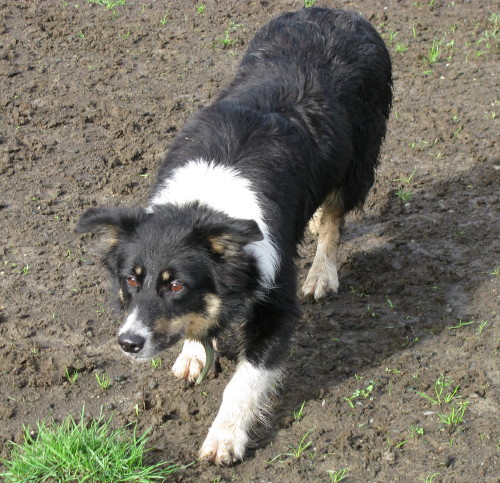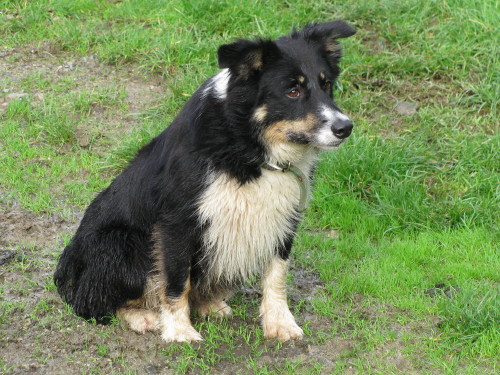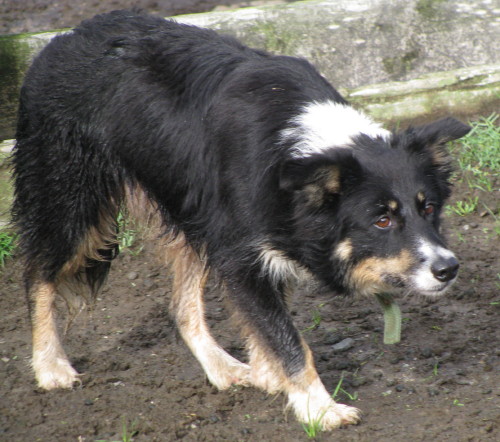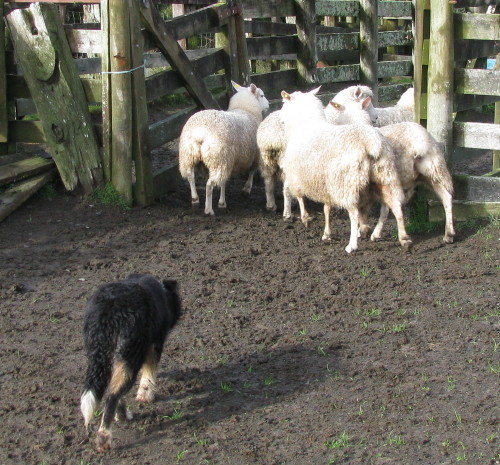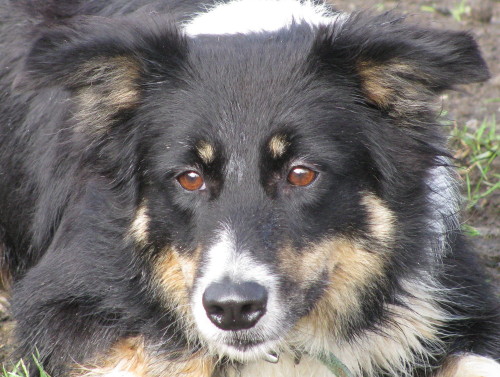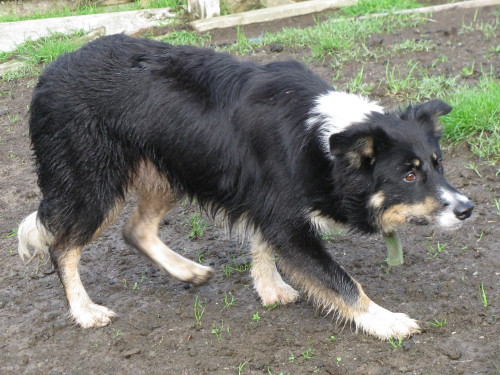 Tess now 5 years old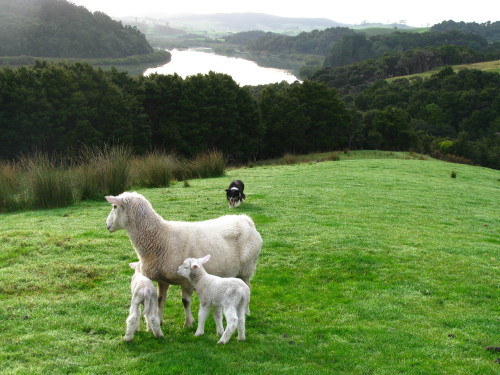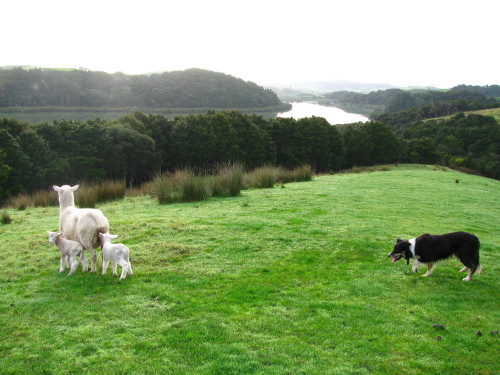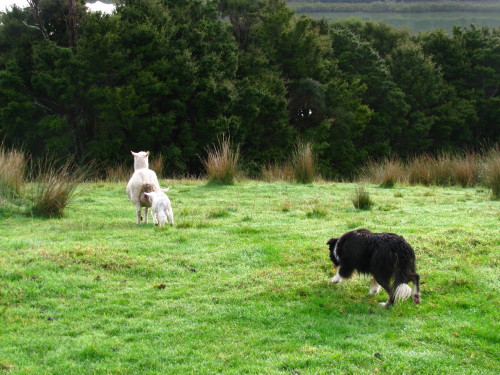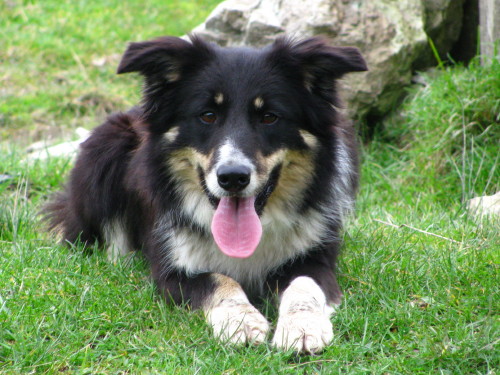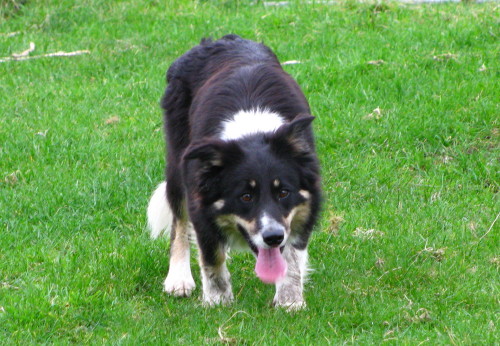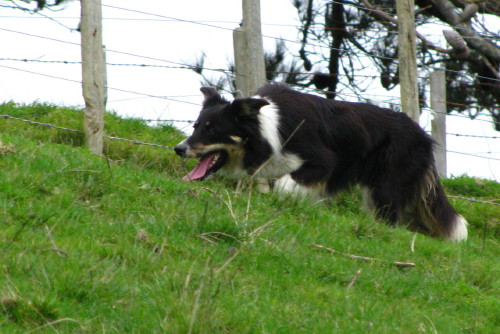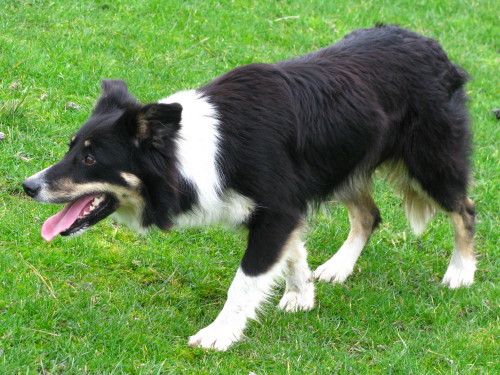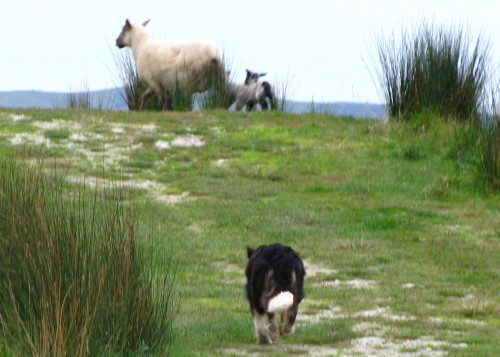 Tess lambing 2011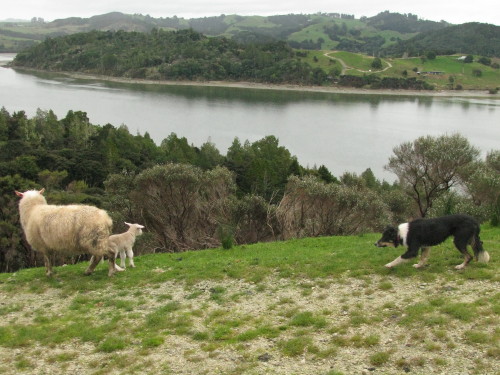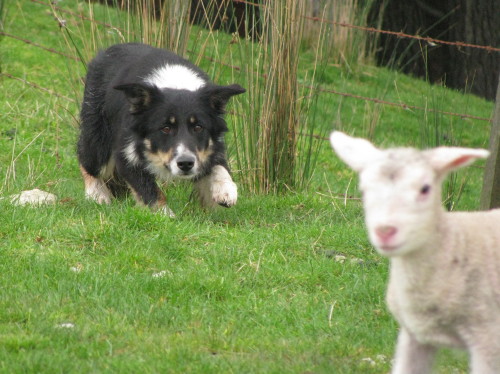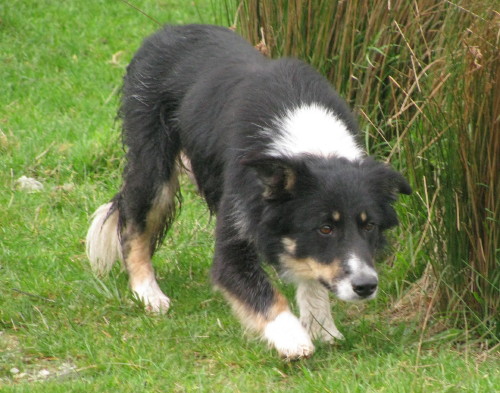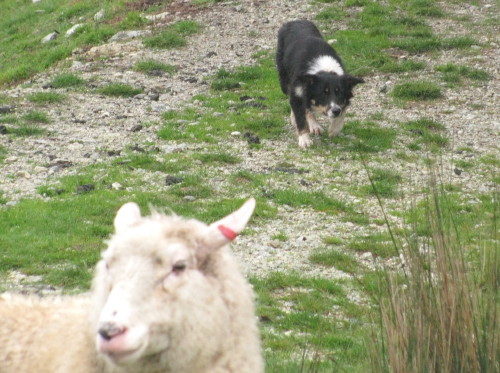 Tess working ewes and lambs August 2010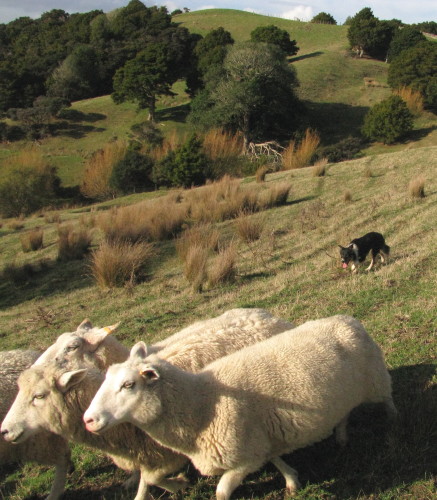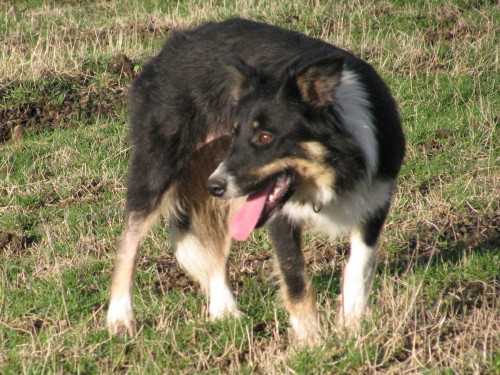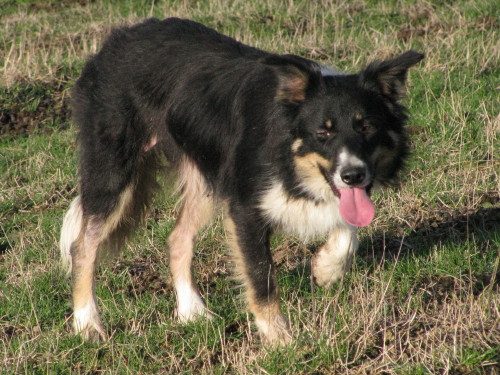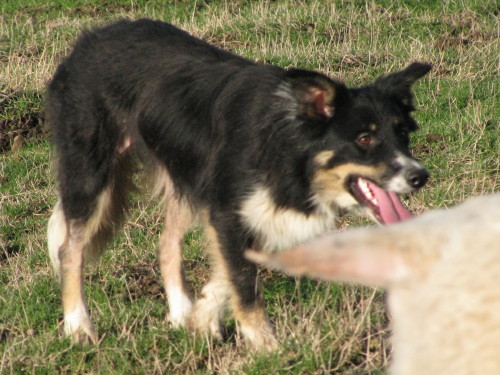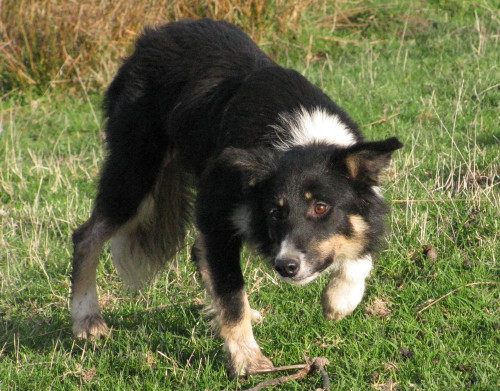 Tess is coming on nicely with her work.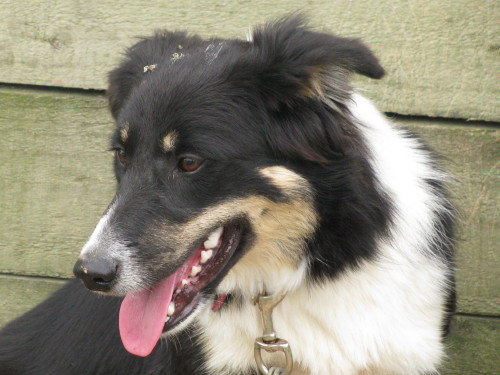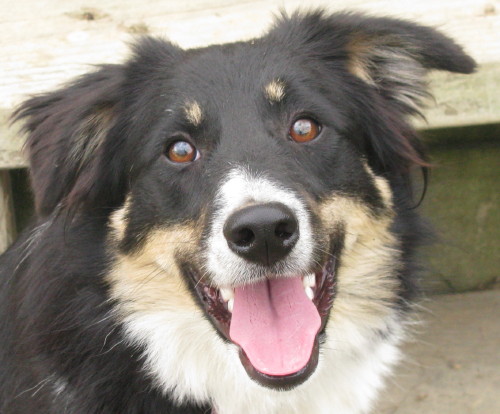 Tess at 14 Months old.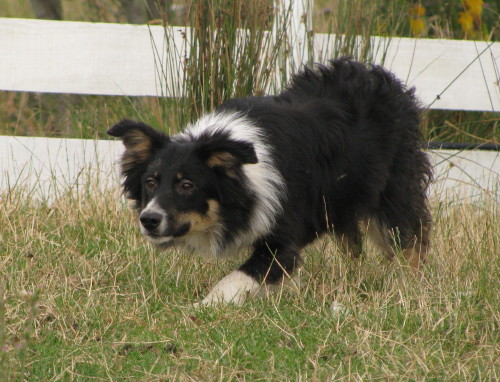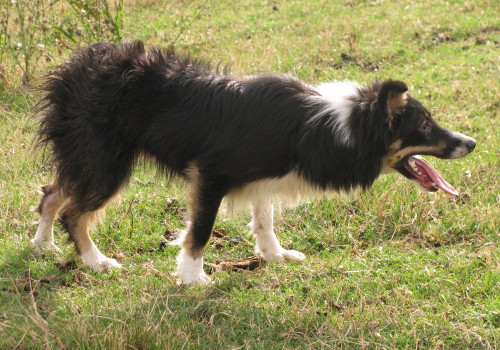 Tess 11 months old.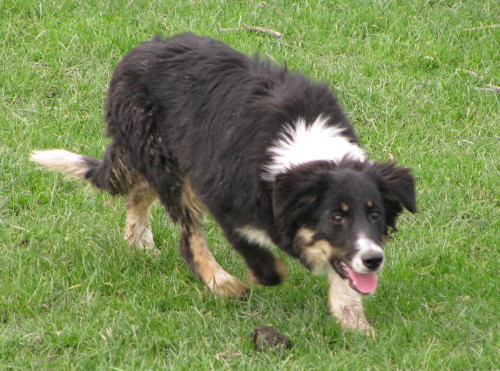 Tess nearly 6 months old.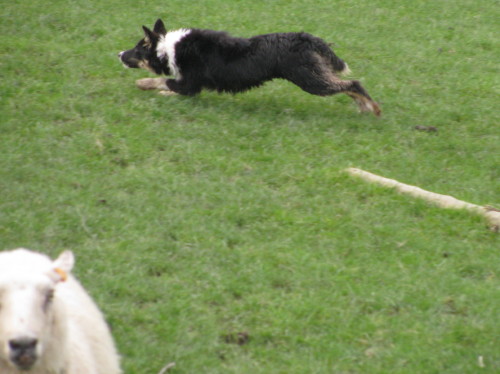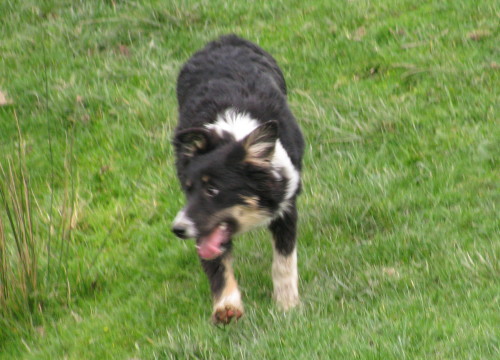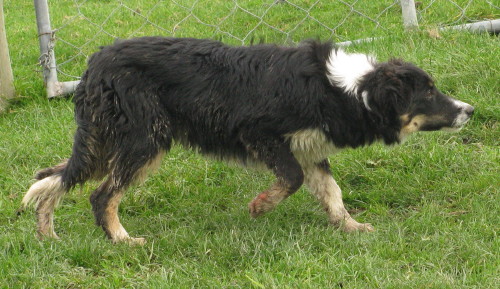 Working sheep.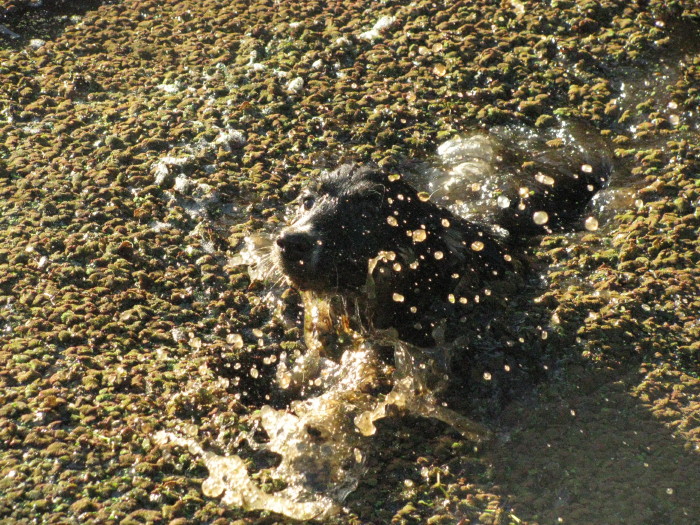 Tess went in for a swim but then started to try to catch her splashes and was getting further out into the dam. I was very happy when she turned back when I called her.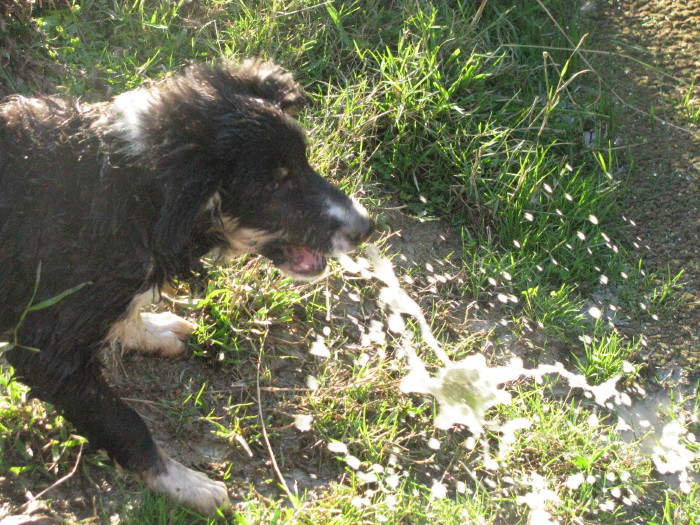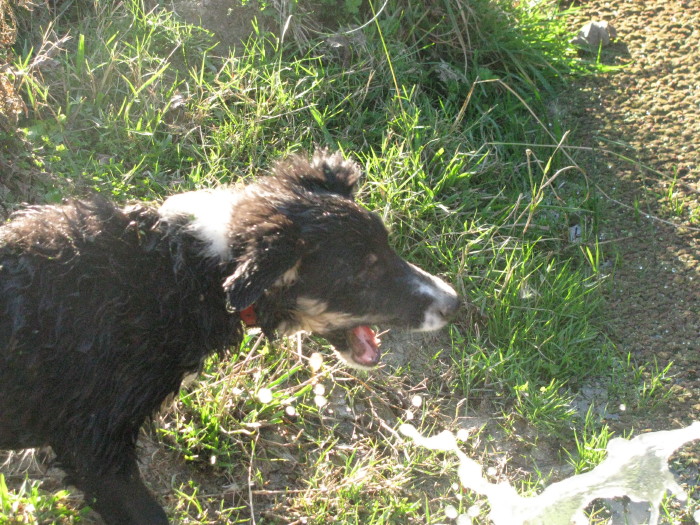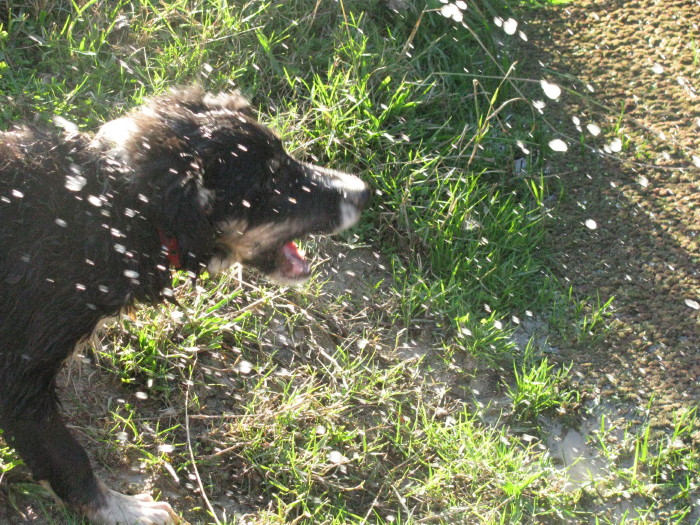 Tess, catching the splashes Erin flicked out of the dam.
Erin and Tess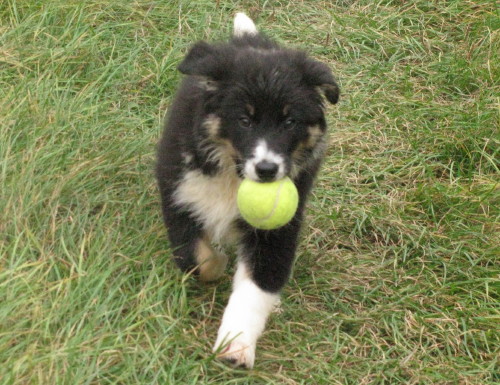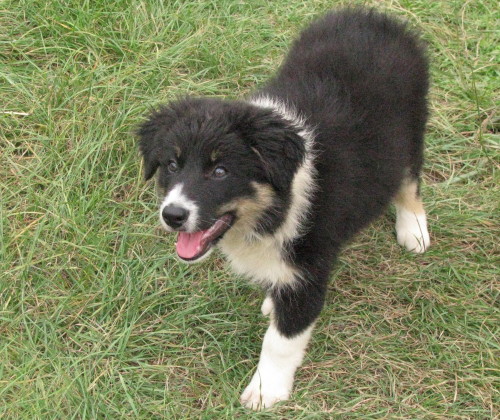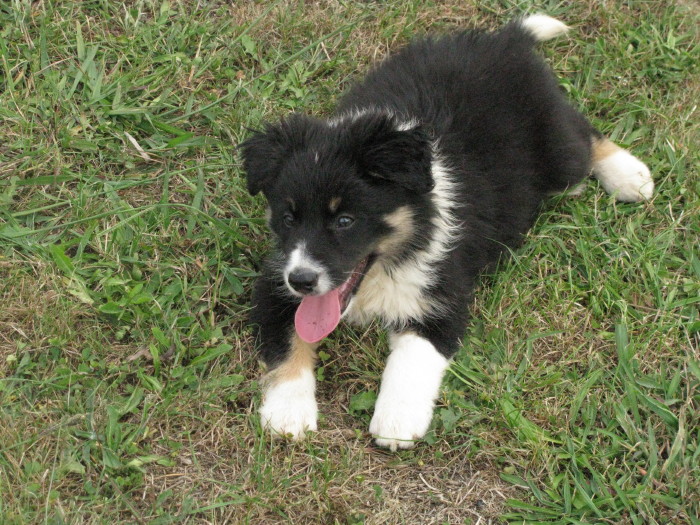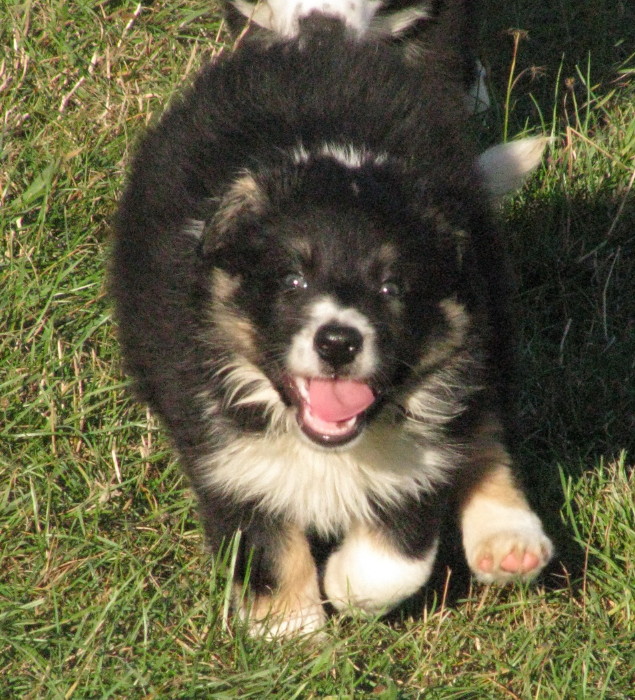 BORN 20TH JANUARY 2008
ASTRA SKY

ISDS NO: 278035

NZKC NO: 18007 - 2005

ASTRA MARS

ISDS NO. 248493

SADGHYL PIP 193219
SADGHYL CAIRN 169884
BECK 165084
GEM 225547
AMOS 189463
SPRIG 187973
ASTRA PRIDE

ISDS NO. 255649

WHITEROSE KEP 228380 SCOT.NAT CH
MOSS 173999 1994 ENG. TEAM MEM.
GAIL 207961
ERYRI NAN 214305
ERYRI ROI 204258
BUTE 191203
KIRKINRIOLA OF BROXA

NZKC NO: 04543 - 2004

ROGANSROCK FINGAL

IMP UK W4759302W04

SH CH. BEESTING THE LITTLE WIGGINER
SH CH. BEESTING WARRIOR
REAKASSO FANTASMA IN BEESTING
BEESTING GRACE AND FAVOUR OF ROGANSROCK
SH CH. BEESTING TWIGLEETTE
BEESTING FANZY
RHOSTIR TESS

ISDS NO. 243016 NZKC: 18002 - 2002

MOEL JIM ISDS 217138
BWLCH HEMP 201604
DOLWEN FAN 201083
DOLWEN BETHAN ISDS 183167
TED 133548
DOLWEN NAN 163833