Lace Coffee n Cream of Ohutu (Grace)
NZKC NO: 08015-2007 DOB: 3/10/2007
Ohutu Lace ISDS NO.292659
SIRE: Astra Cap NZKC NO: 18004-2005 ISDS NO: 277223
DAM: Astra Cloud NZKC NO: 18006-2005 ISDS NO:277711
CLEAR BY PARENTAGE FOR CL AND TNS AND DNA TESTED CEA NORMAL
GRACE'S DAM AND SIRE'S PAGES (Click on Photo's)
Lace's Height at her Shoulder is about 490mm
Lace is a bitch pup from Cap x Cloud. She wasn't my first pick of Cloud's second litter but I would have been very happy with any of them. She shows good eye but I will not put her on stock until she is around 12 months old. She has been taught her sides and basic commands and her training is going very well, she has a nice amount of eye and is coming on well with sheep work. I will train Lace for agility over the winter months. 2011: Lace has been re-homed just recently, she was coming on very good with her agility training but as I have more than enough dogs/bitches competing already, I decided it was time to give her a chance of a more one-on-one relationship, she has always been a very loving bitch who likes people company. I get to see her most weeks and she will be competing soon at agility. Grace is no longer with us after complication after breaking a leg.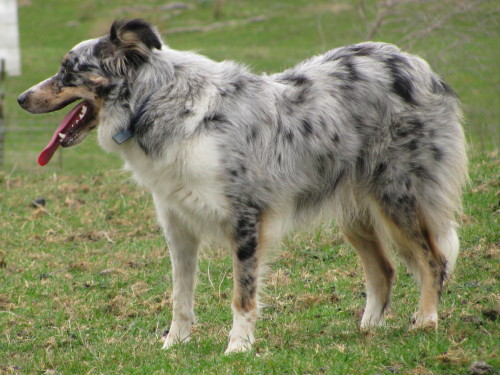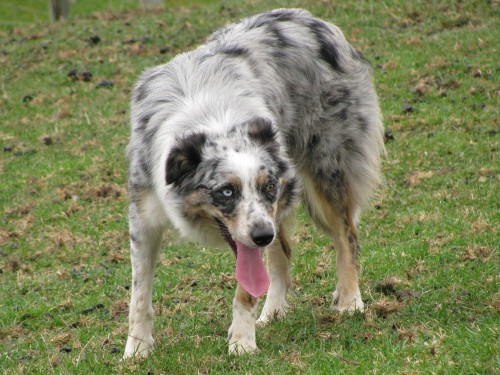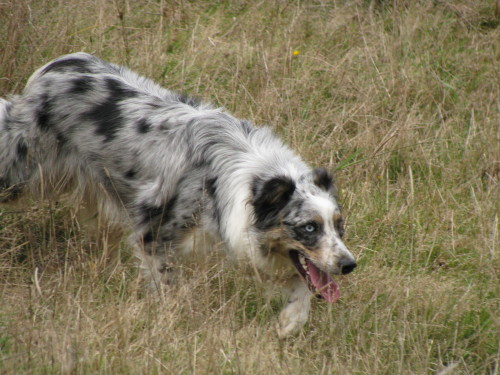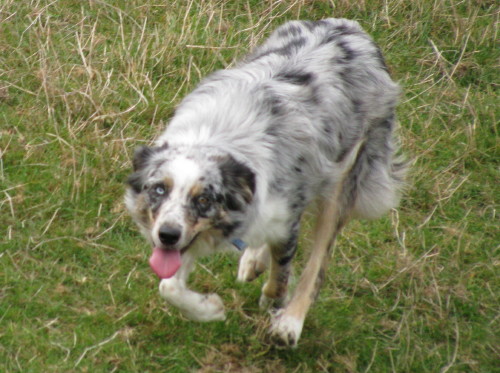 Lace at 17 months old.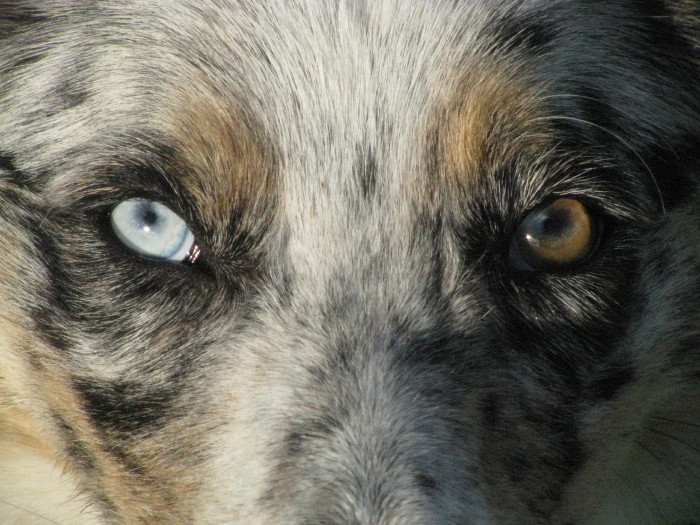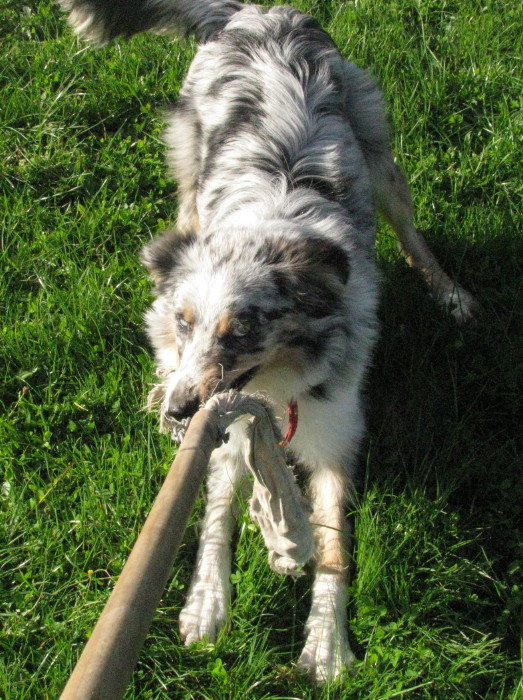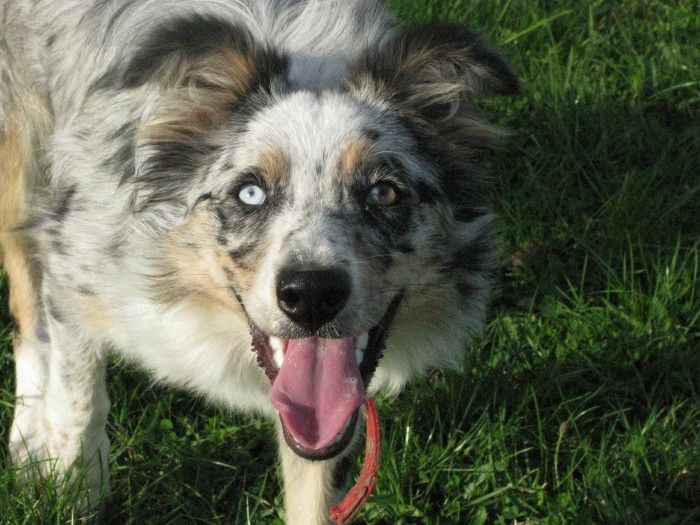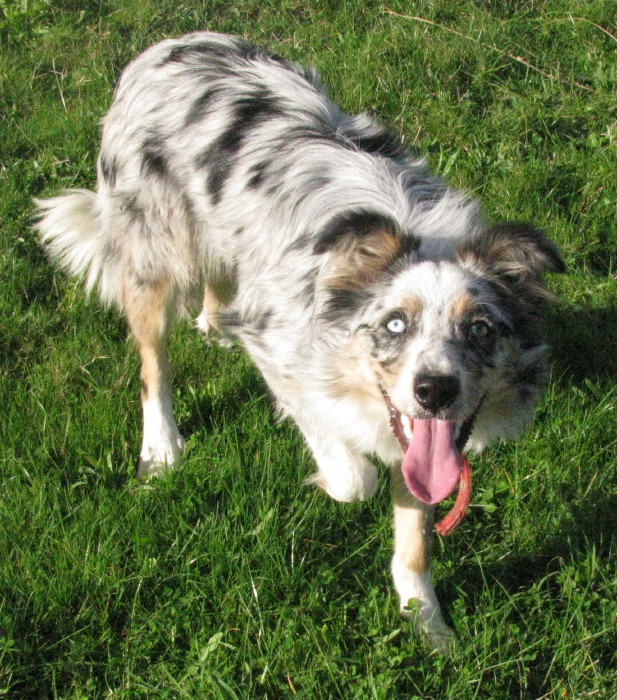 Lace 6 months old.
PHOTO'S BELOW OF LACE AT JUST OVER 3 MONTHS OLD.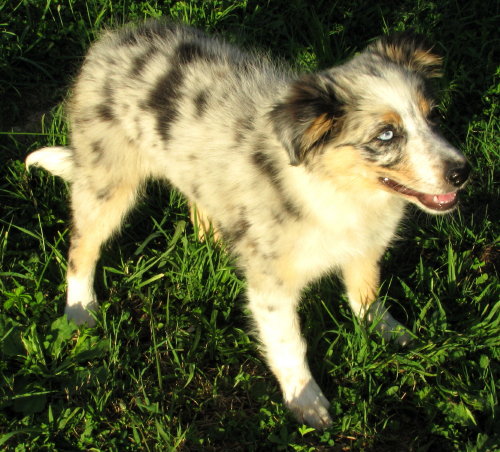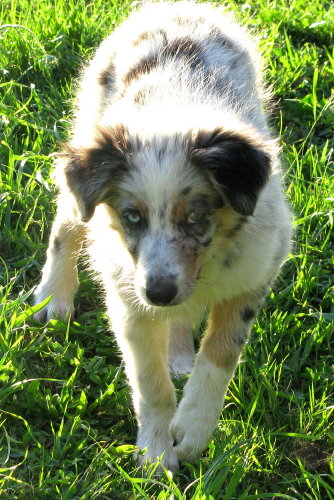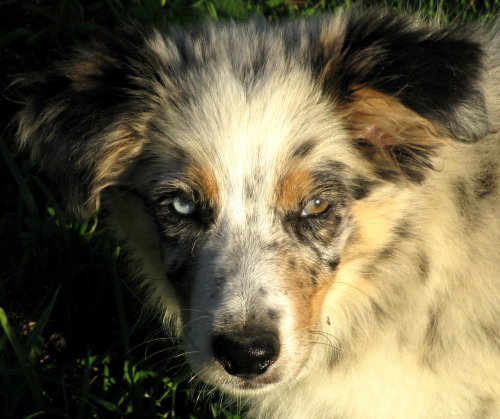 LACE'S PEDIGREE BELOW
ASTRA CAP

ISDS NO: 277223

NZKC NO: 18004 - 2005

CAP

ISDS NO. 266571

DOLWEN CHIPS 1948831994/1996 INT. DRIVING CHAMP
TAFF 167290 WELSH TEAM
DOLWEN NAN 163833
JILL 245915
ELIAN JAFF 224086
MAID 217488
ASTRA BUTE

ISDS NO. 248719

SWEEP 180949 1998 INT. SUP. CHAMP
BILL 159525
MIDGE 162829
ERYRI NAN 214305
ERYRI ROI 204258
BUTE 191203
ASTRA CLOUD

ISDS NO. 277711

NZKC NO.18006-2005

ASTRA MARS

ISDS NO. 248493

SADGHYL PIP 193219
SADGHYL CAIRN 169884
BECK 165084
GEM 225547
AMOS 189463
SPRIG 187973
CLOUD

ISDS NO. 260733

MIRK 218304
AMOS 189463
KATE 206022
ASTRA NAN 248490
SCOTT 189240
ASTRA BET 224920