JAZZ STRIKING N TRI OF OHUTU
NZKC NO: 01004-2007 DOB: 17/1/2007
ISDS NAME: OHUTU JAZZ ISDS NO: 287570
SIRE: ASTRA CAP ISDS NO.277223 NZKC NO. 18004 - 2005
DAM: ASTRA JILL NZKC NO. 18005-2005
BOTH PARENTS DNA TESTED CLEAR FOR CL & TNS JAZZ HAS BEEN DNA TESTED CEA CARRIER
Video of Jazz working ducks at Whangarei A&P Show for SPCA Jazz & Cyril Duck Demo
Short video of Jazz working ducks for Mangawhai Gala Day Jazz and Cyril doing a duck demo
Jazz at 9 months old training on sheep Jazz working sheep at 9 months old
Jazz will reside here with her Sire and Dam. She is a lovely stylish pup but will take a bit of work to overcome a softer but determined nature. She is very like her Dam in looks and nature and have enjoyed training her for sheep work. One of Jazz's games is to empty the water dish then push it along the concrete floor with her nose. UPDATE: In these early stages of working Jazz, she listens really well and is easy to direct like Cap was as a pup. She has a natural cover at a nice slow pace but heads at speed. She is turning into one of the best young dogs I have started. Jazz has learnt her heading whistle and when to just cover the side she is given. She is coming along nicely and at this stage of her training I am keeping her on her feet as much as possible and working on her leaving me wider when sheep are not far away. UPDATE: I have let Jazz go to my partner, Cyril to work. She is a great little bitch and he will be able to take her further than I will, with dog trialling. She has changed hands well and has started trialling at the smaller A & P competitions and Tux Yarding challenge. Jazz is also doing some duck working demo's with Cyril. 2010 update; Jazz is now 3 yrs old. Jazz has won show trials and placed in Maiden & Intermediate in others. She is a very nice bitch with a nice touch on sheep.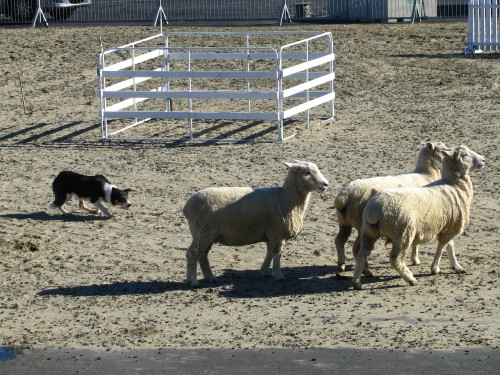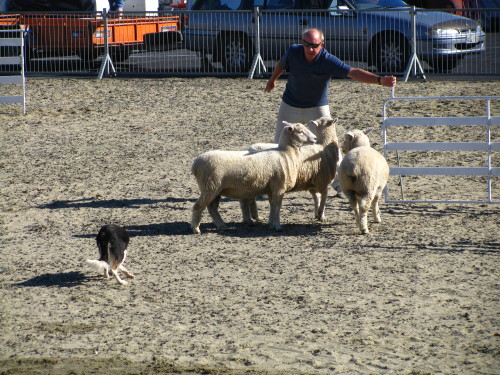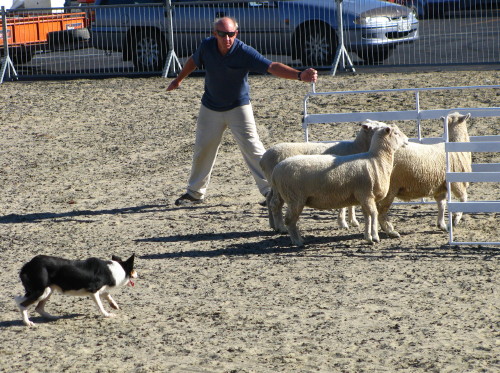 Cyril and Jazz competing in the dog trial above and below - doing a duck working demo at the Easter Show 2012.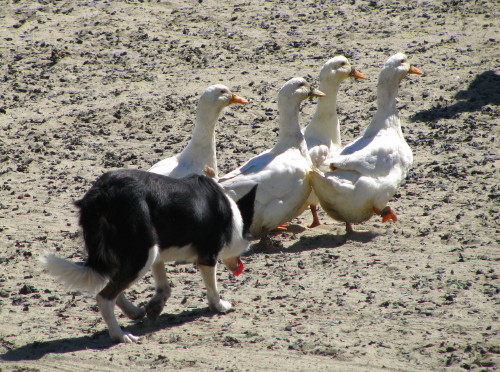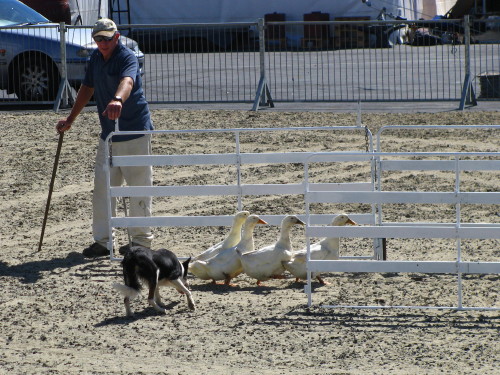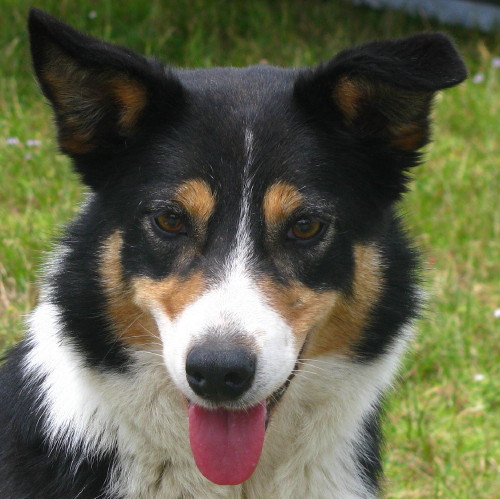 Jazz waiting for the ducks to be let out.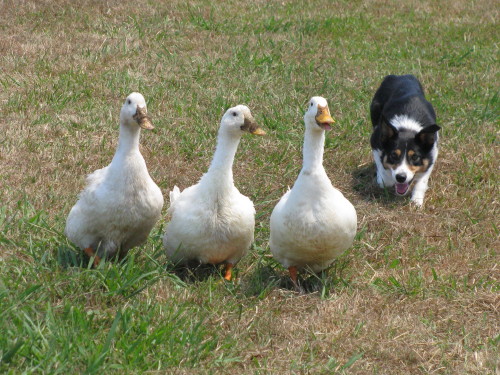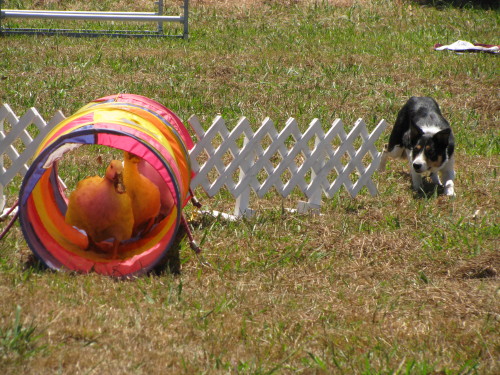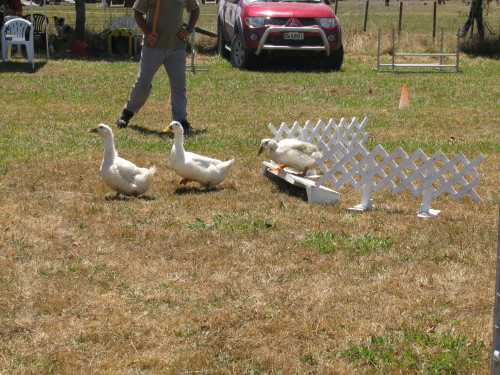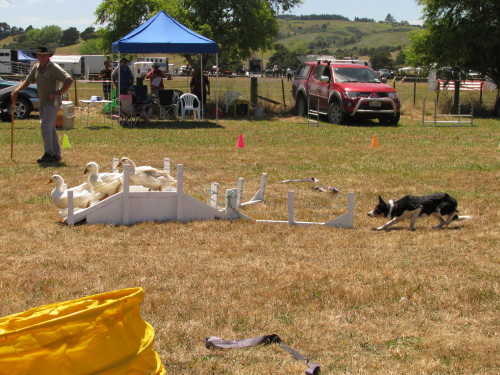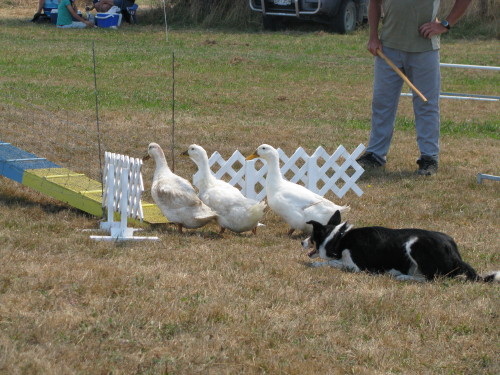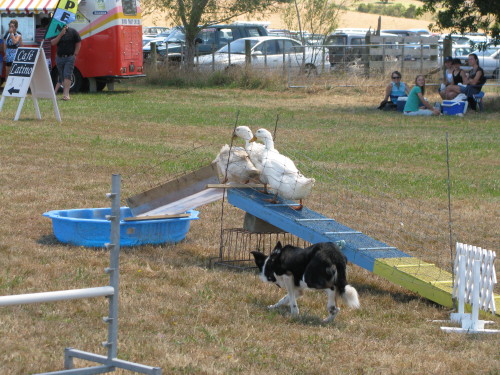 Cyril and Jazz doing their duck demo at Paparoa A&P show February 2009.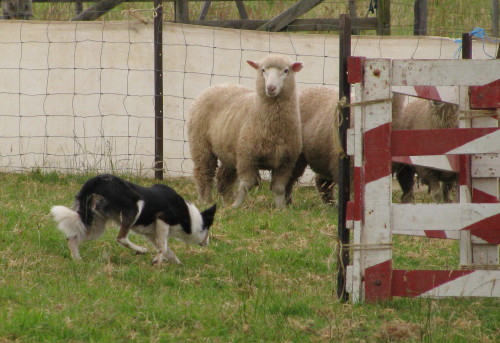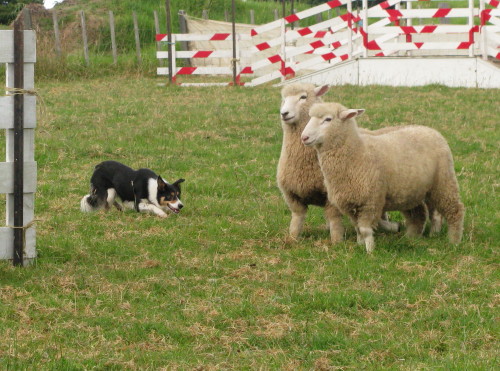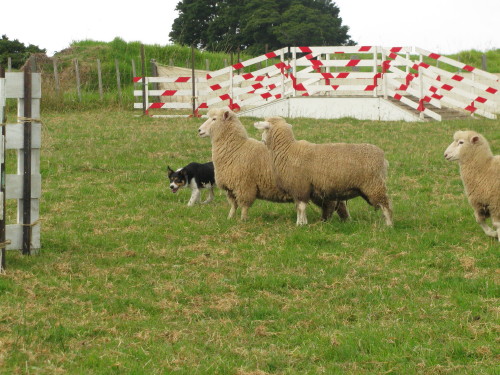 Jazz competing in the Kaiwaka Playpen trial.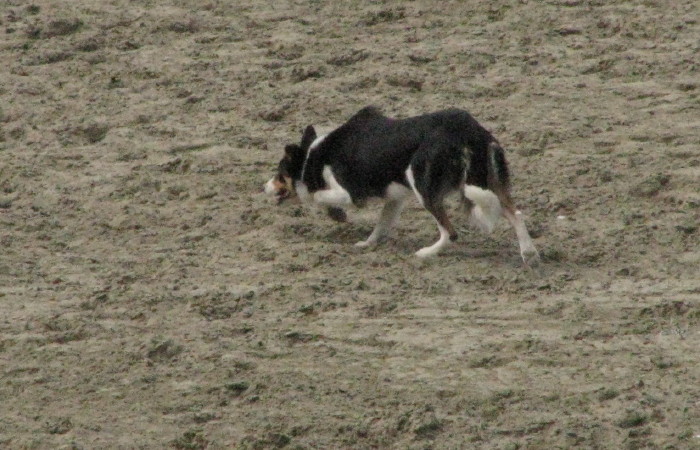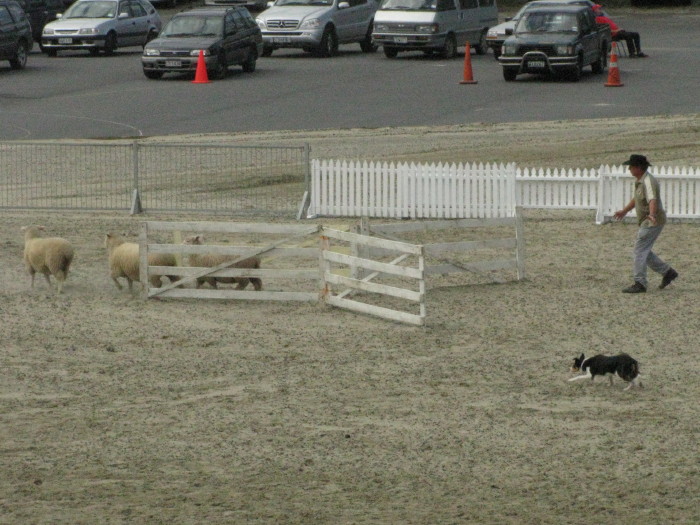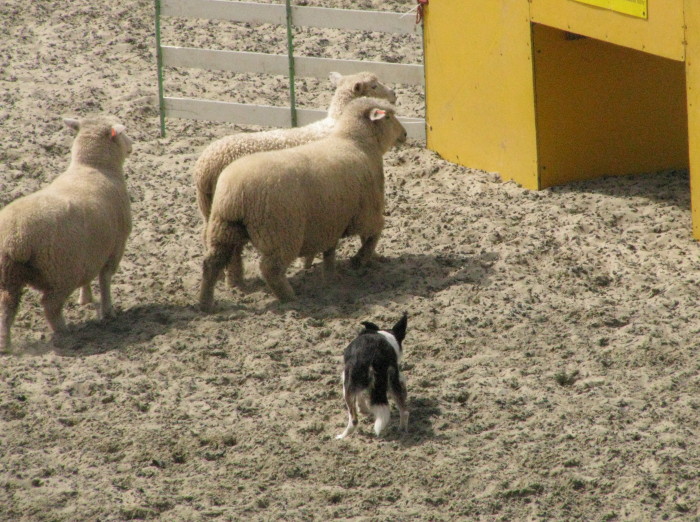 Jazz working with Cyril at the Easter Show dog trial.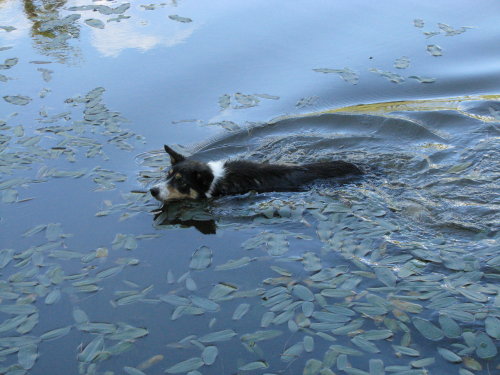 Jazz swimming in the dam.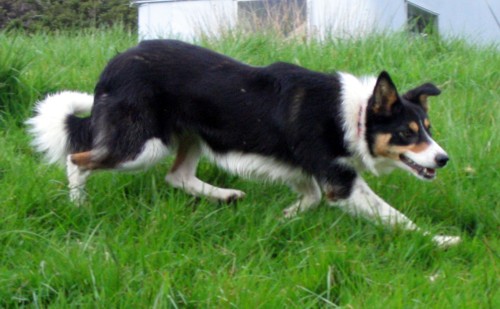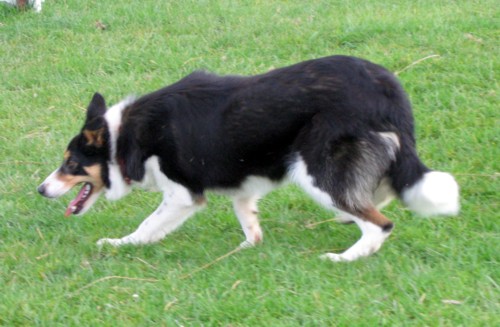 .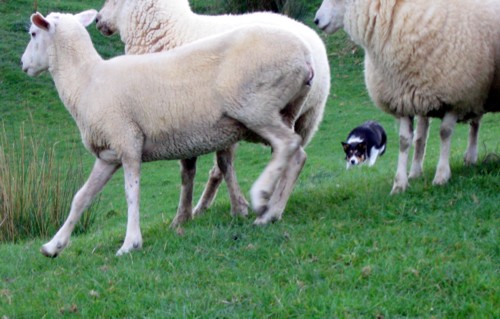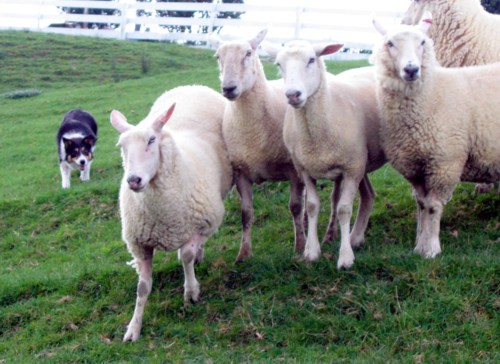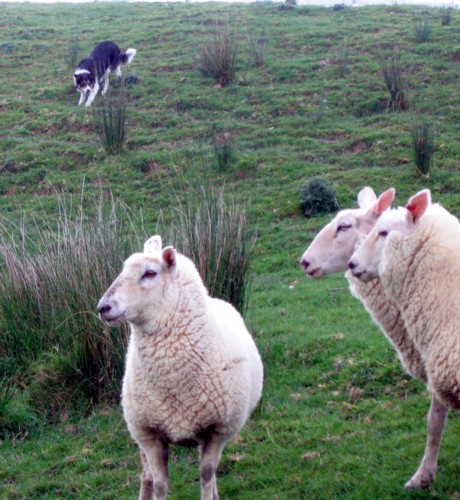 Jazz on sheep 8 months old.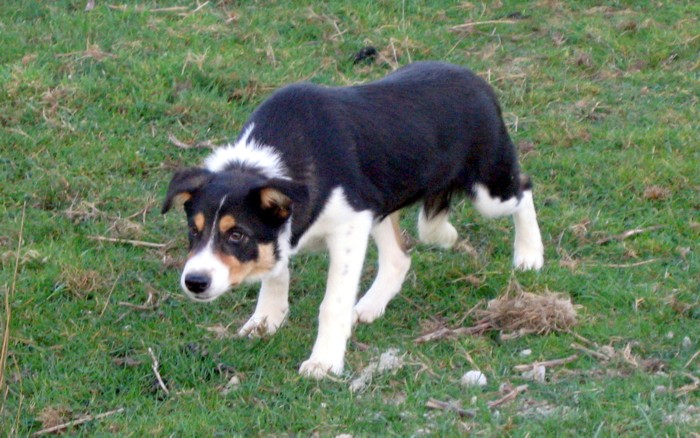 Jazz doing what she was born to do (work sheep) 4 1/4 months old.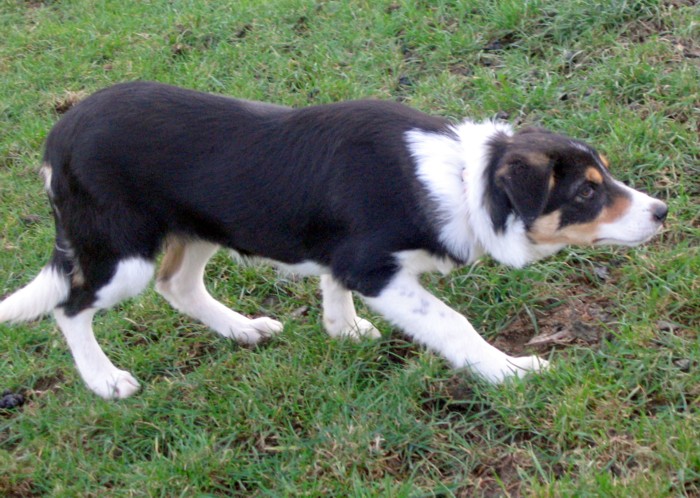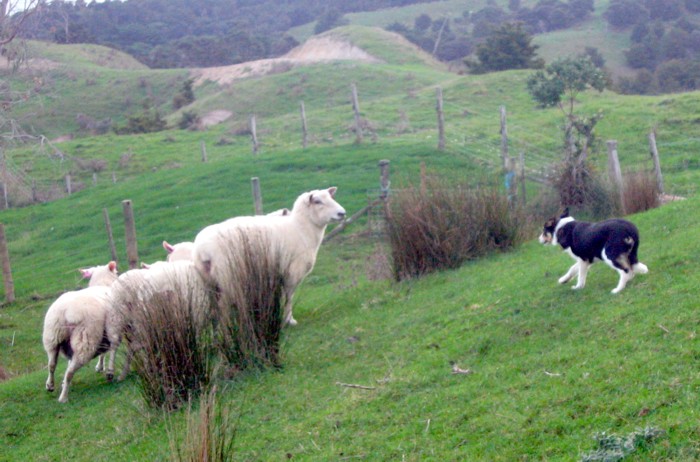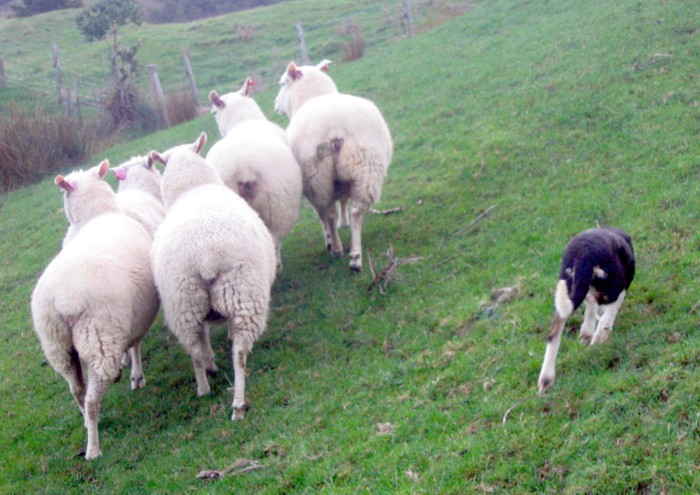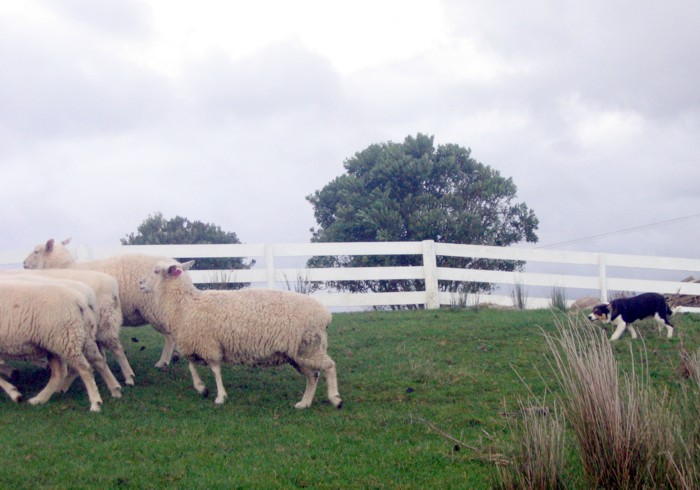 Jazz putting in some nice moves for a young pup.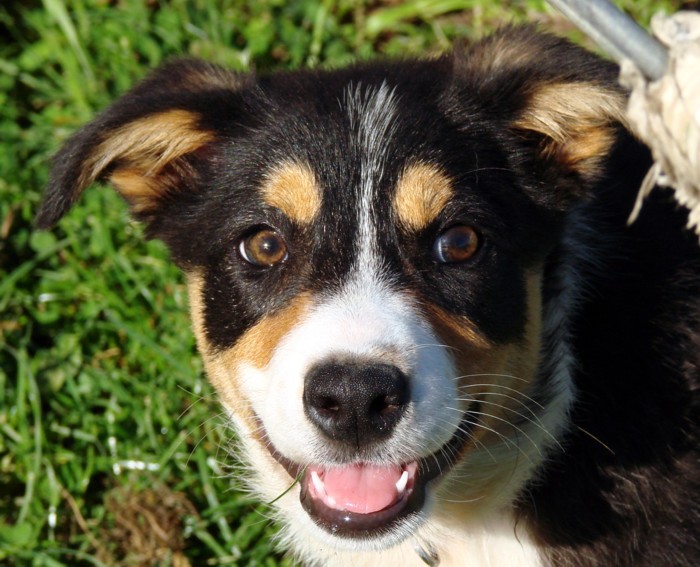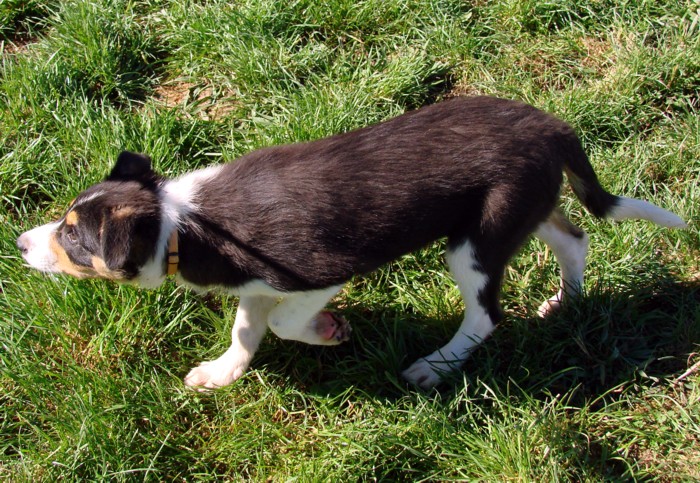 Jazz 3 months old.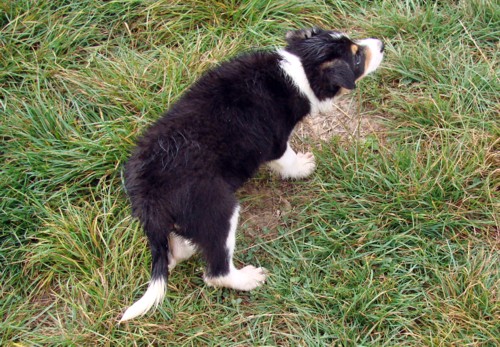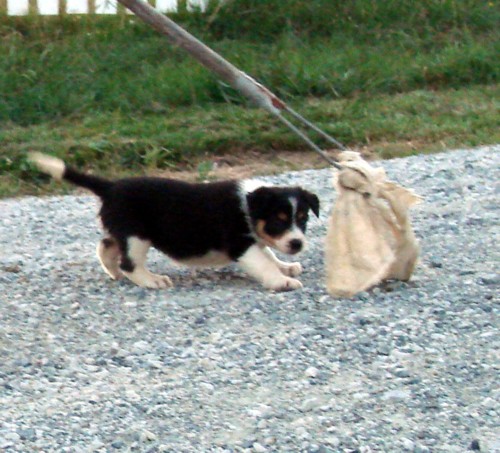 Jazz about 5 weeks old
JAZZ STRIKING N TRI OF OHUTU (JAZZ)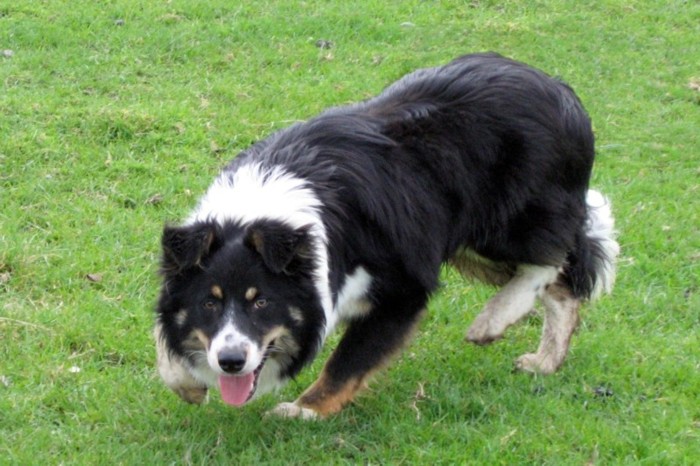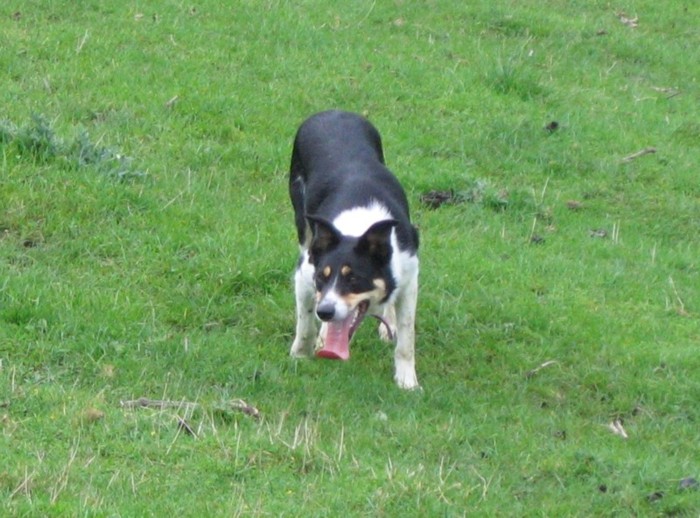 ASTRA CAP (SIRE) AND ASTRA JILL (DAM)
ASTRA CAP

ISDS NO: 277223

NZKC NO: 18004 - 2005

CAP

ISDS NO. 266571

DOLWEN CHIPS 1948831994/1996 INT. DRIVING CHAMP
TAFF 167290 WELSH TEAM
DOLWEN NAN 163833
JILL 245915
ELIAN JAFF 224086
MAID 217488
ASTRA BUTE

ISDS NO. 248719

SWEEP 180949 1998 INT. SUP. CHAMP
BILL 159525
MIDGE 162829
ERYRI NAN 214305
ERYRI ROI 204258
BUTE 191203
ASTRA JILL

ISDS NO. 277231

NZKC NO.18005-2005

TAM

ISDS NO. 227645

JIM 195051
JOCK 158606
CASS 173980
LOOS 213155
WISP 161487 1992 INT. SUP CHAMP.
DOT 180149 1995 S. NAT CHAMP
ASTRA PROMISE

ISDS NO. 258274

ZACH 249342
MOEL CAP 230449
TESS 238517
ASTRA JUNE 241476
SWEEP 180949 1998 INT. SUP. CHAMP
ERYRI NAN 214305