OHUTU CRYSTAL PRECIOUS GEM JD
NZKC NO: 5019-2008 DOB: 15/5/2008
SIRE: ASTRA SKY ADX JD 18007-2005 BREEDER: JP BEALE
DAM: SIOUX CRYSTAL QUEEN OF OHUTU ADX JDX: 01134-2006 BREEDER: J GAILEY
CEA, CL AND TNS CLEAR BY PARENTAGE
AGILITY HEIGHT: GEM IS MEASURED AT THE SHOULDER AS MIDI
GEM'S DAM AND SIRE'S PAGES (Click on Photo's)
I intend to keep Gem as a working bitch but if she is anything like her relatives, she will be very dual purpose. I have started her on sheep and she is coming along nicely. I have also started her agility training. She is coming on very well and I am enjoying working with her. Gem is now competing in agility and is a fast, fun dog to run. 2010 Update: I didn't take Gem with me when she was a pup and also trained her mostly at home so her first outings where to compete at agility. She always competes at 100 % but at times is unsettled by the goings on before the start. A lesson on socializing or more just getting them out with you from the start. I love these lines that are a combination of Sioux/Cap & Sky. Update 2011: Gem is putting in some very impressive runs, sometimes beaten by dogs that are a bit bigger but she puts her whole heart into what she does. Out of 4 runs this weekend at our local ribbon trial she won 2 starters courses, came 2nd Jumpers C and missed on her AD run. Gem has won into Intermediate and Jumpers B at champ shows. Update 2014 Gem is very capable on sheep but her big love is agility and this has worked in well with me as I have always had others to do the farm work. She does insist on rounding up any pet lambs/goats that are around. 2015 Gem has turned 7 today, only seems like yesterday she was a pup - still acts like one when she grabs a pine cone or toy to play with - bringing it up for me to throw for her. She still competes in agility, a cool dog to run.
Gem and Skip litter 2 dogs and 1 bitch Litter Born 12/01/13
Video's of Gem doing agility Gem in Jumpers C Gem in Starters Gem Novice Gem Jumpers B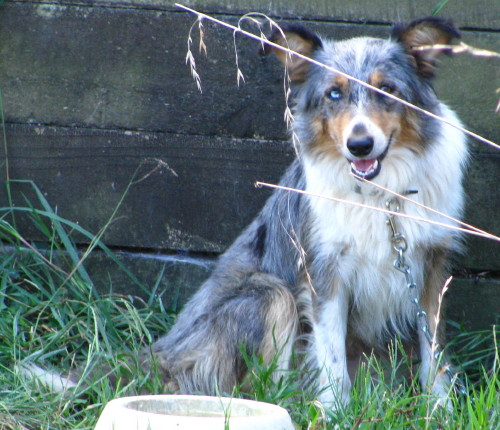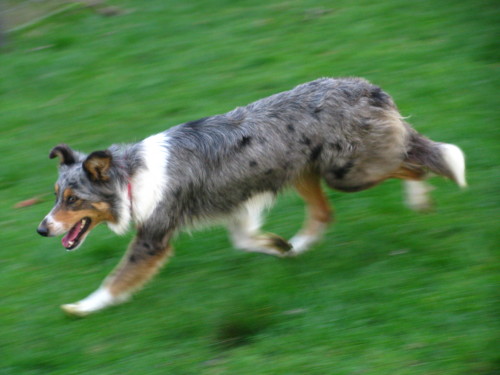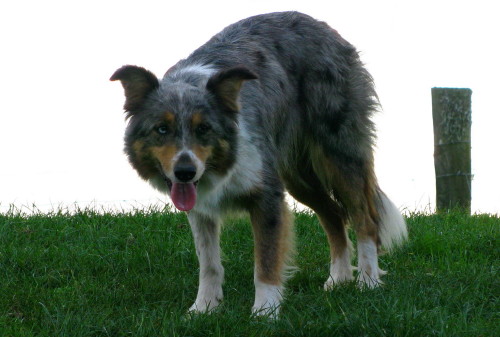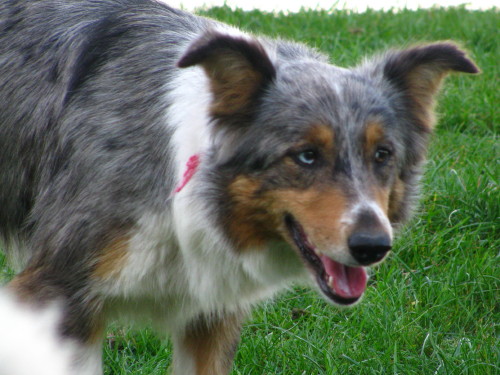 Gem getting sheep work experience.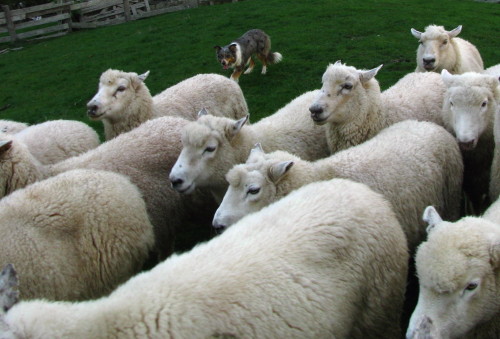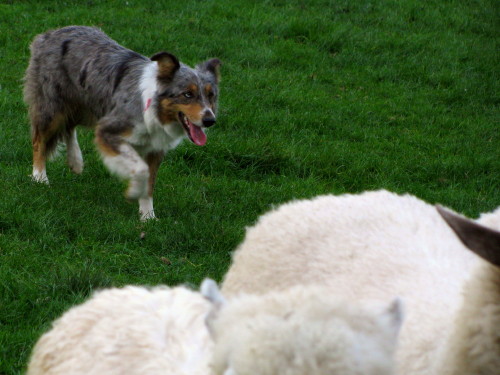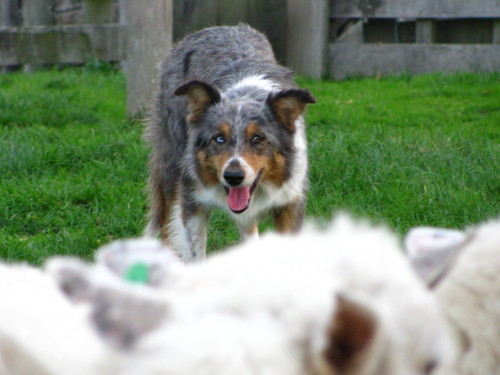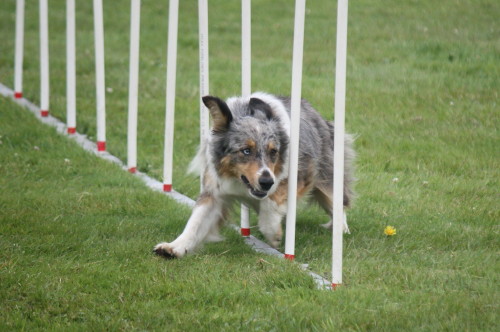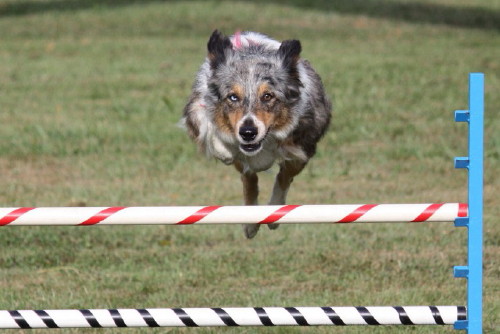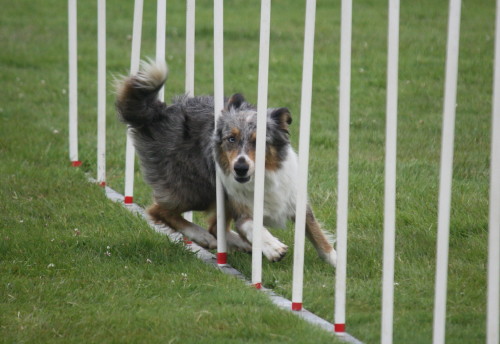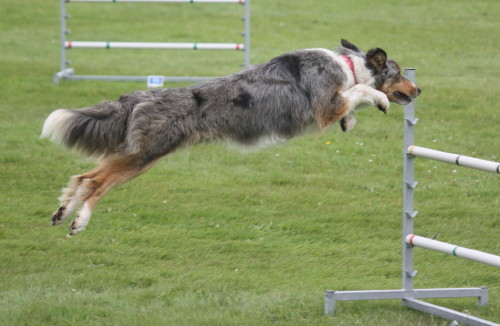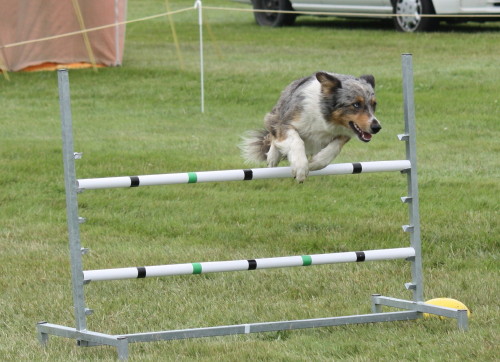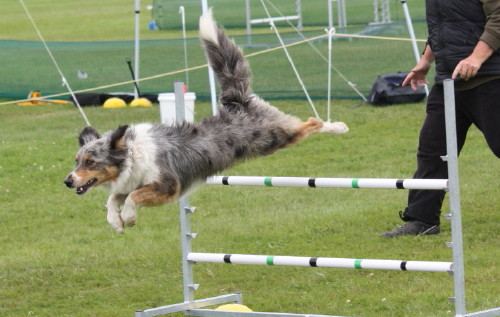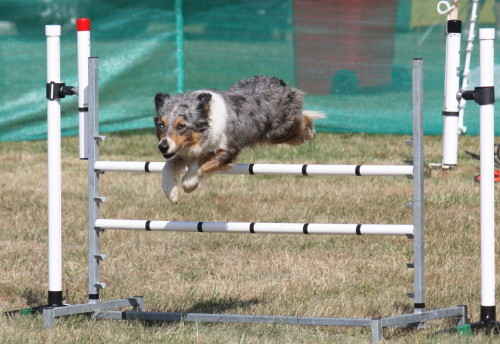 Gem doing agility 2011 Photo's taken by Emily O'Brien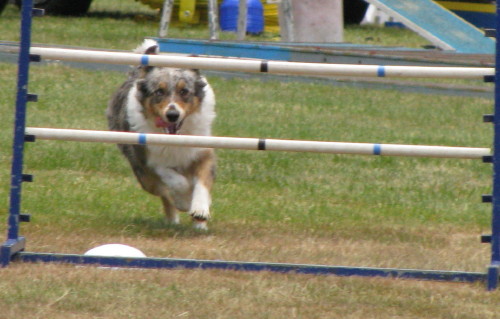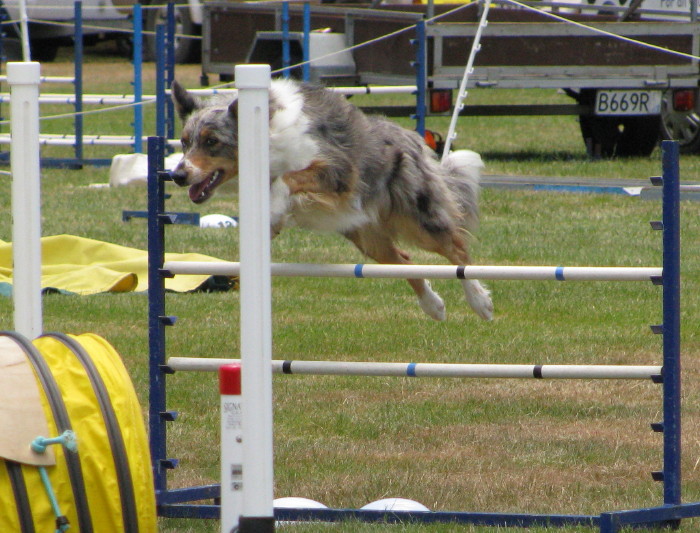 Doing agility.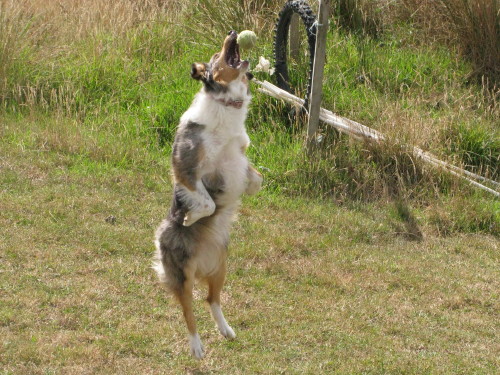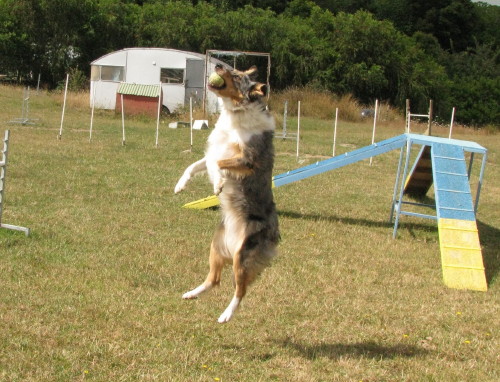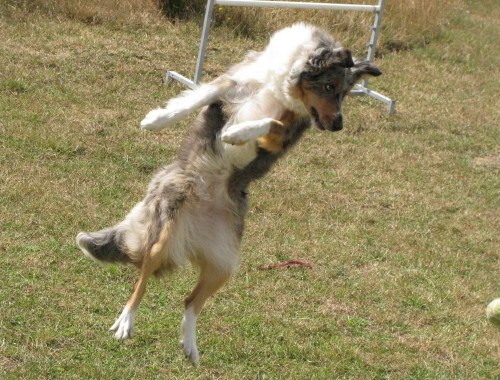 Gem loves to jump, it doesn't matter how high or low the ball is she will still jumps for it!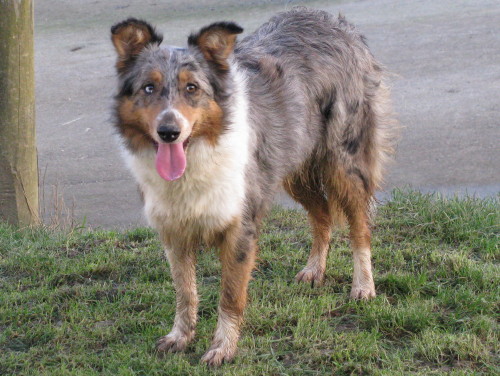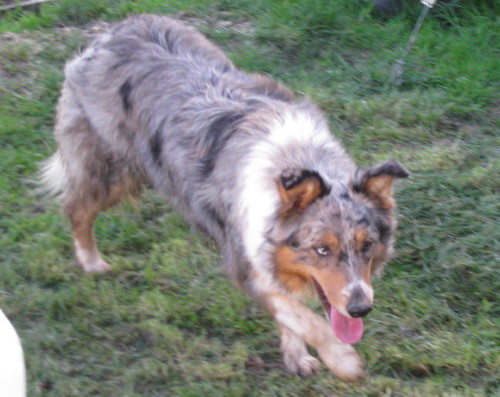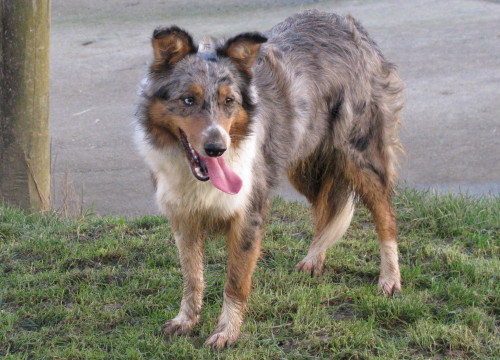 Gem at 14 months old.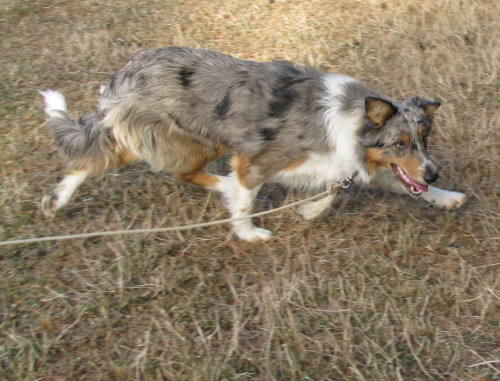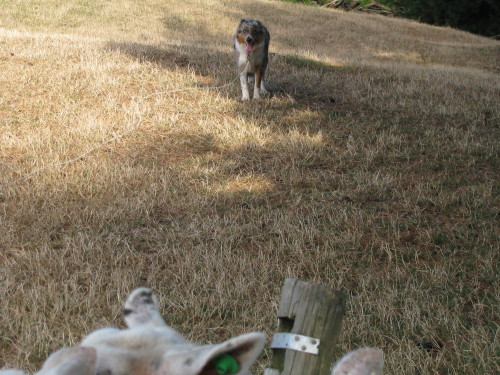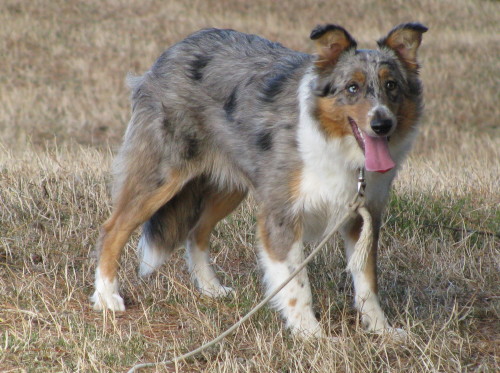 y
Gem nearly 8 months old.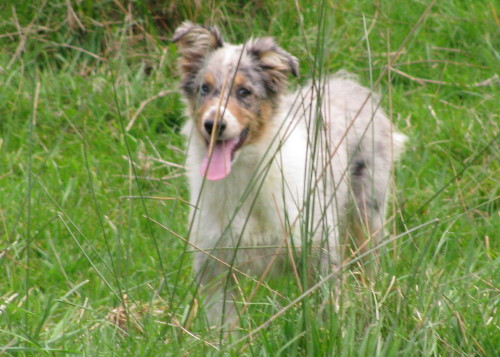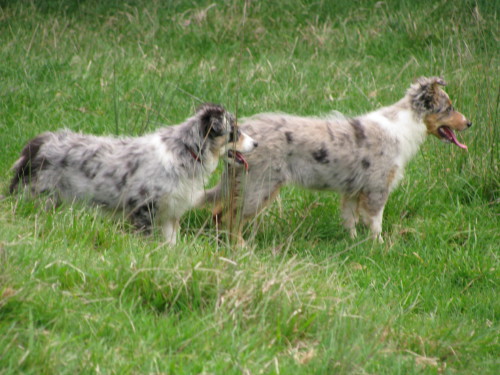 Gem 4 months old & with Jean.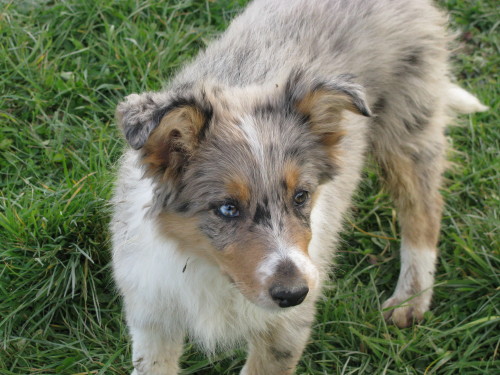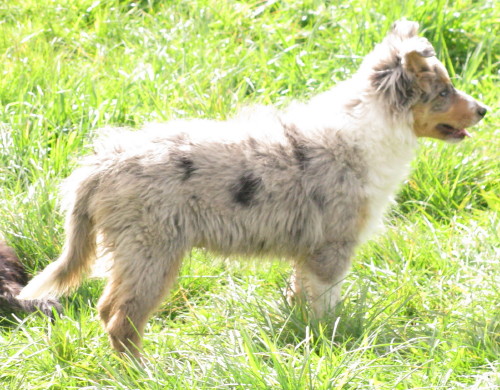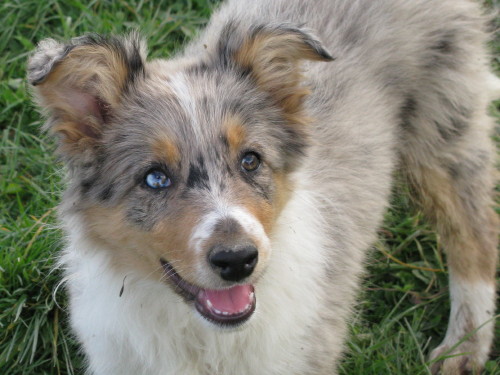 Gem at 3 months old.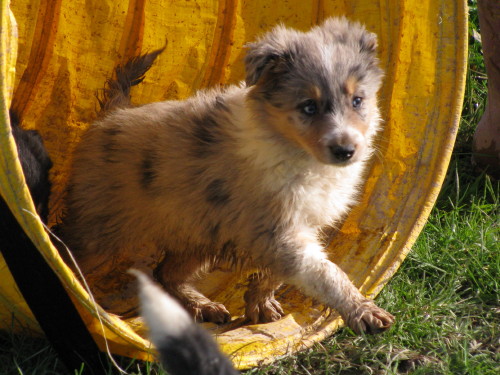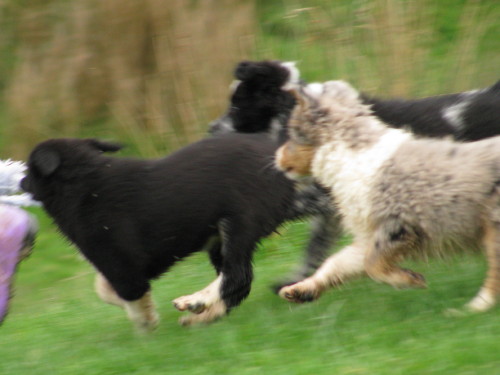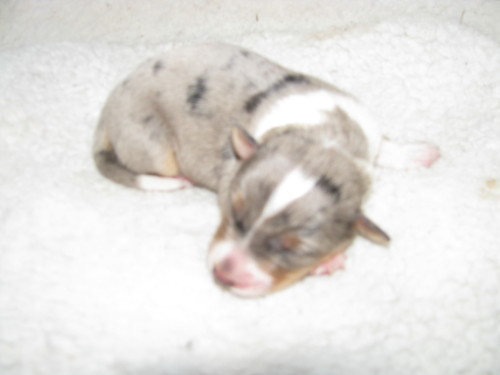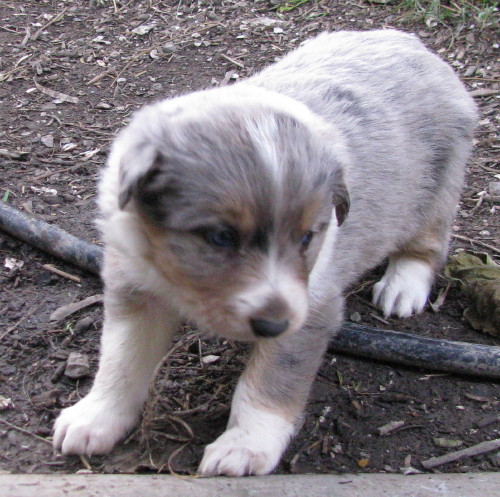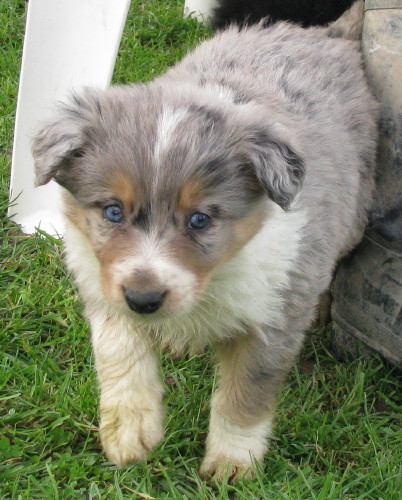 Gem a couple of days old and at 5 weeks old.
GEM'S PEDIGREE
ASTRA SKY

ISDS NO: 278035

NZKC NO: 18007 - 2005

ASTRA MARS

ISDS NO. 248493

SADGHYL PIP 193219
SADGHYL CAIRN 169884
BECK 165084
GEM 225547
AMOS 189463
SPRIG 187973
ASTRA PRIDE

ISDS NO. 255649

WHITEROSE KEP 228380 SCOT.NAT CH
MOSS 173999 1994 ENG. TEAM MEM.
GAIL 207961
ERYRI NAN 214305
ERYRI ROI 204258
BUTE 191203
SIOUX CRYSTAL QUEEN OF OHUTU (FERN)

NZKC NO:01134 - 2006

DOB: 6/1/2006

ASTRA CAP

ISDS 277223 NZKC: 18004-2005

CAP ISDS 266571
DOLWEN CHIPS 194883 94/96 INT DRIVING CH
JILL 245915
ASTRA BUTE ISDS 248719
SWEEP 180949 98 INT SUP CH
ERYRI NAN 214305
KIRKINRIOLA OF BROXA

NZKC NO: 04543 - 2004

ROGANSROCK FINGAL IMP UK W4759302W04
SH CH. BEESTING THE LITTLE WIGGINER
BEESTING GRACE AND FAVOUR OF ROGANSROCK
RHOSTIR TESS ISDS NO. 243016 NZKC: 18002 - 2002
MOEL JIM ISDS 217138
DOLWEN BETHAN ISDS 183167