SIOUX CRYSTAL QUEEN OF OHUTU ADX JDX (FERN)
NZKC NO:01134 - 2006 DOB: 6/1/2006
SIRE: ASTRA CAP ISDS NO: 277223 NZKC NO: 18004 - 2005
DAM: KIRKINRIOLA OF BROXA ADX JD NZKC NO: 04543 - 2004
BOTH PARENTS DNA TESTED CL & TNS CLEAR AND CEA NORMAL
AGILITY HEIGHT: MIDI. FERN IS MEASURED AT THE SHOULDER 460mm
FERN'S PUPS BORN 15TH MAY 2008
Video's of Fern Fern in Intermediate
Fern is a lovely bitch. She is not as intense as Sioux but is still well behaved and biddable when working. She gets limited stock work at the moment. After weaning her first litter of pups born 15/5/08, I have trained Fern to do agility at starter/novice level. Fern had her first ribbon show with her pups just 8 weeks old, she was just new to weaving. Looking forward to competing more with her. Fern is like her Dam in the way that when you teach them something, it sticks and you can then improve on it. Fern is going very well with her agility and come 1st in elementary and 1st Jumpers. She is now competing in Novice/Intermediate and Jumpers B and getting placed. I am also very happy with her pups from Astra Sky. Over the last few months I have worked Fern on sheep and got her working well with small mobs and also with taking ewes and lambs out of paddocks.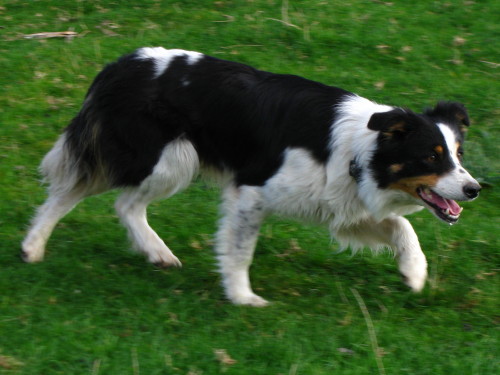 Fern working sheep.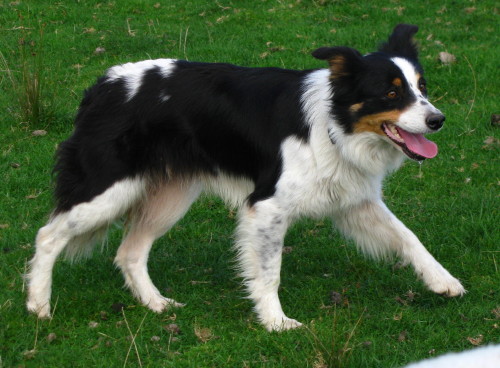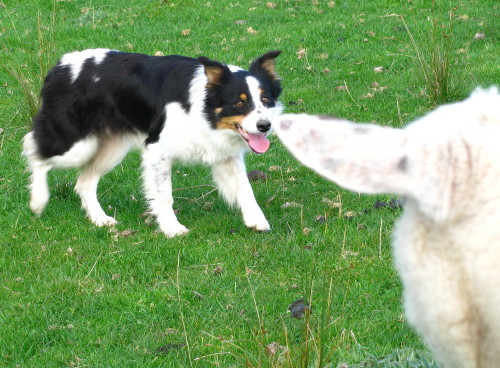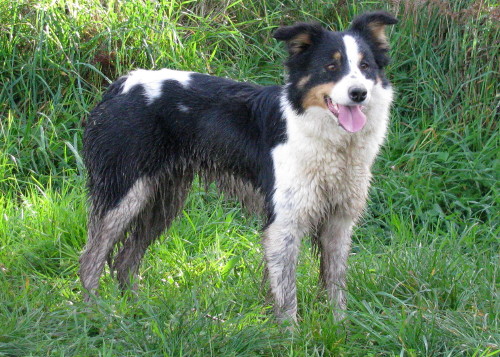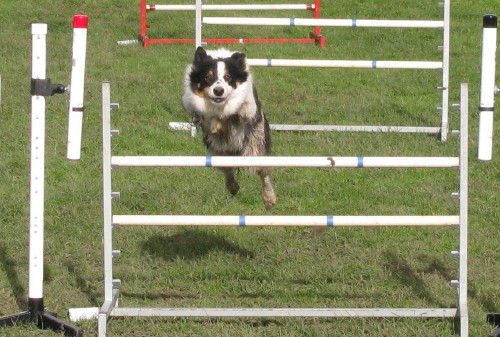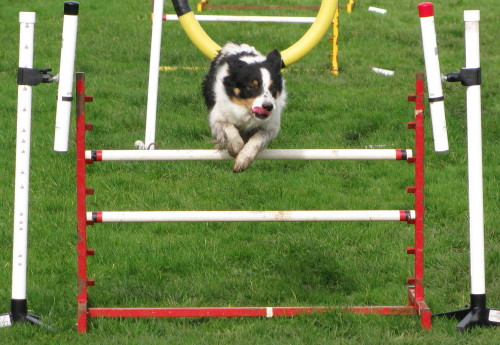 Fern in action at Akarana Jumper.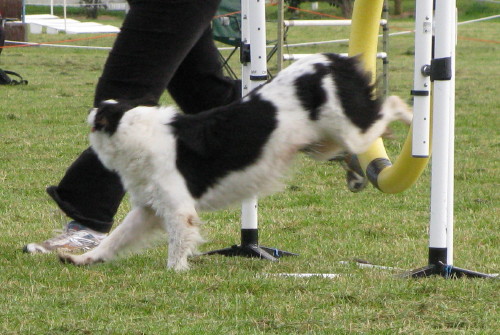 Fern finishing her run in starters 6th place.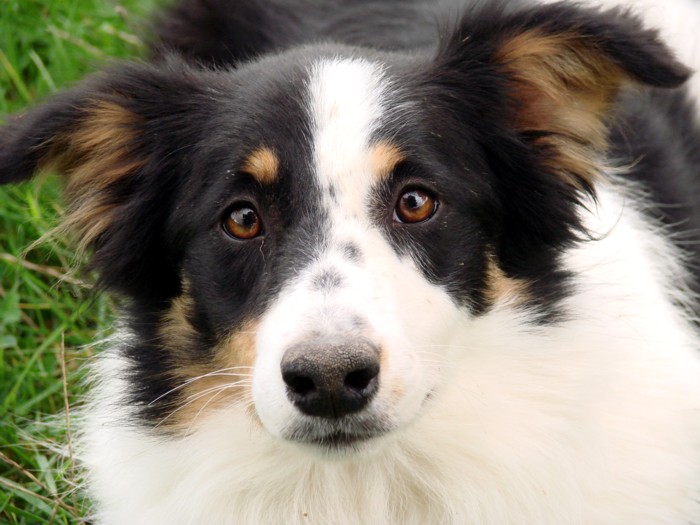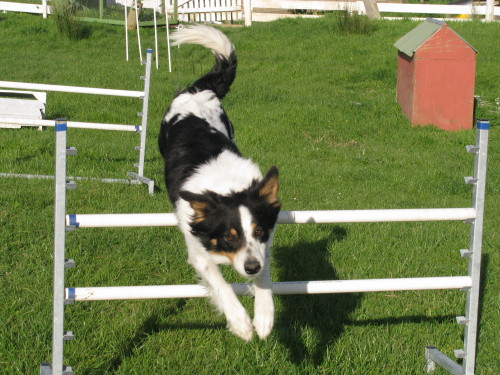 Agility practice at home.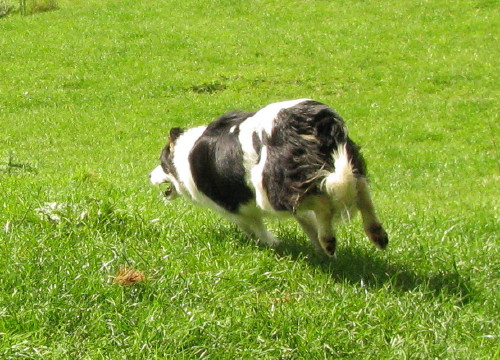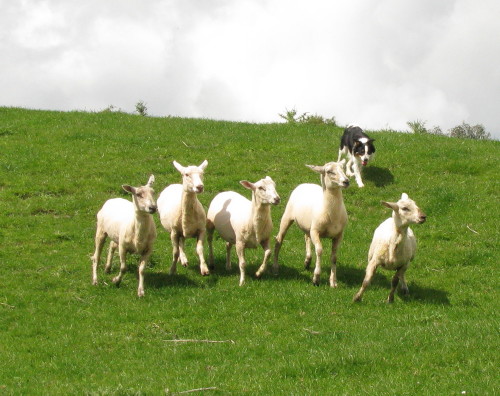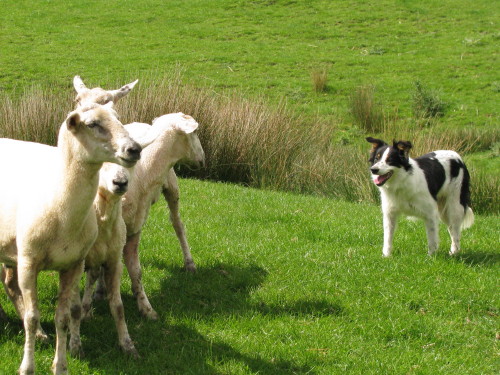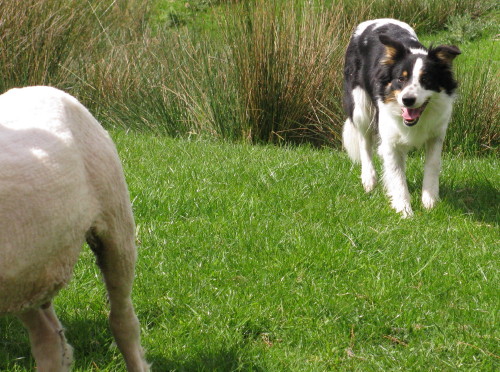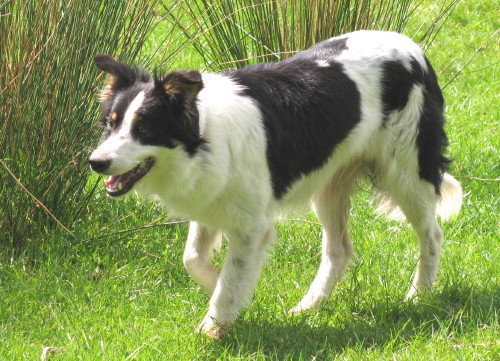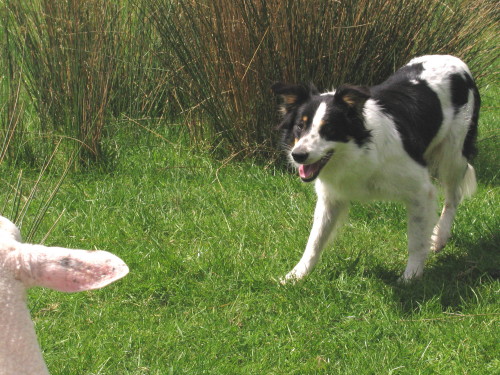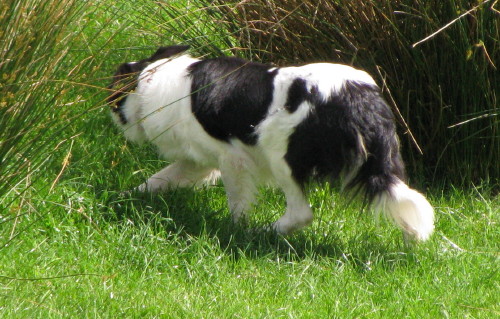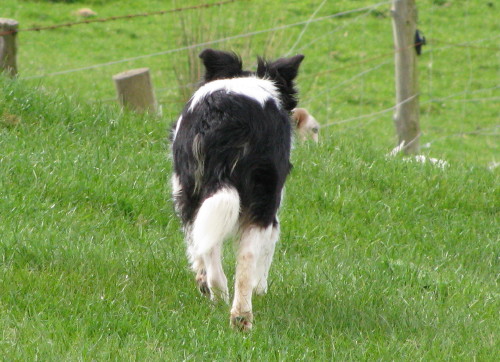 A refresher course for Fern on sheep. I haven't had her on sheep for quite awhile so was good to get her back on them. She has always stood tall when confronted with sheep (a very clever move for a smaller bitch) but when on the move or heading has the classic stance. She is a nice bitch to handle.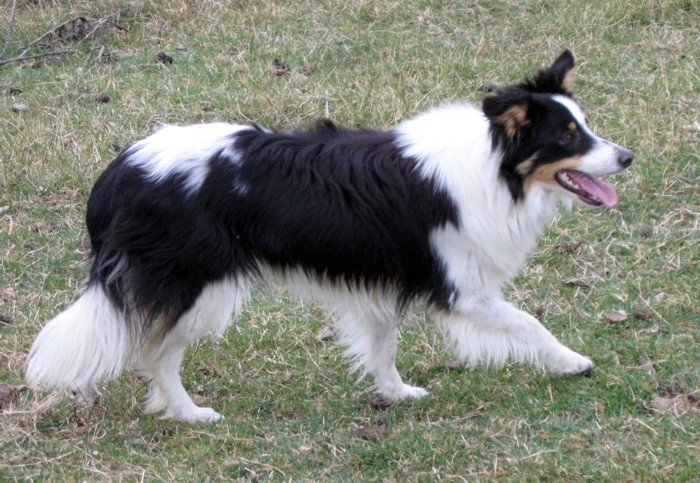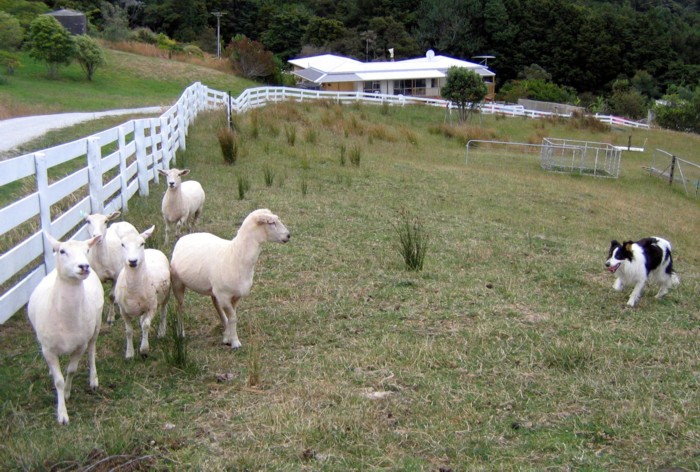 Fern nearly 12 months old.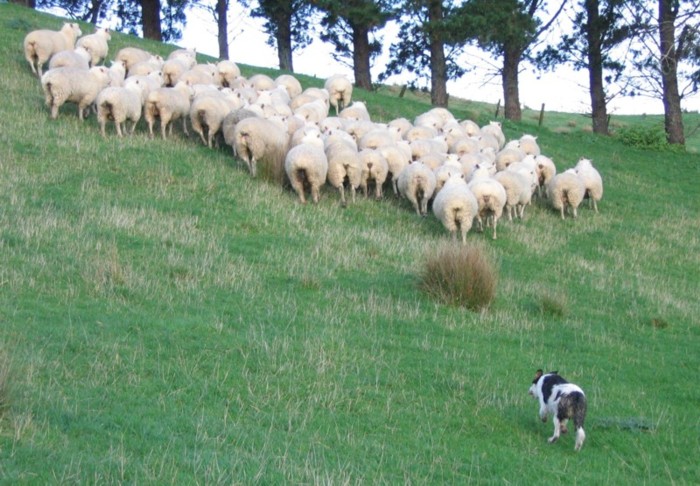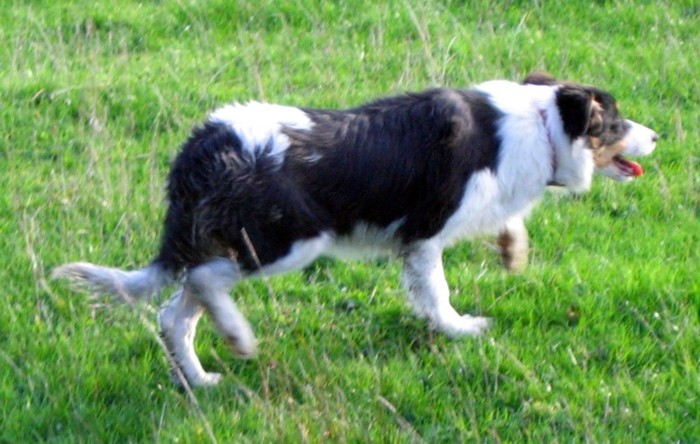 Fern on sheep at 4 Months old.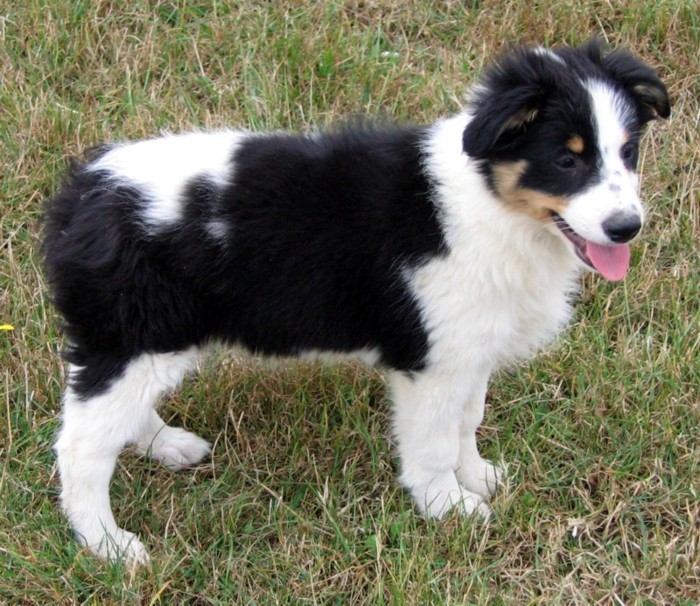 FERN 8 WEEKS OLD.
SIOUX CRYSTAL QUEEN OF OHUTU PEDIGREE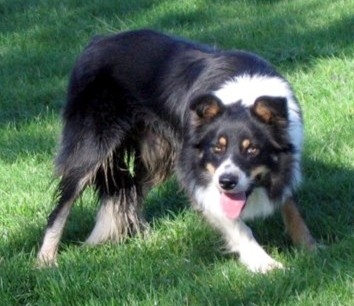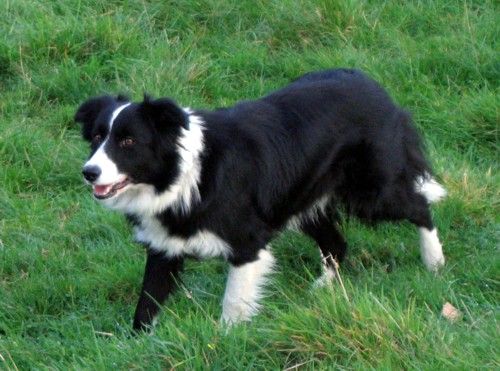 SIRE: ASTRA CAP DAM: KIRKINRIOLA OF BROXA
ASTRA CAP

ISDS NO: 277223

NZKC NO: 18004 - 2005

CAP

ISDS NO. 266571

DOLWEN CHIPS 194883
TAFF 167290
DOLWEN NAN 163833
JILL 245915
ELIAN JAFF 224086
MAID 217488
ASTRA BUTE

ISDS NO. 248719

SWEEP 180949
BILL 159525
MIDGE 162829
ERYRI NAN 214305
ERYRI ROI 204258
BUTE 191203
KIRKINRIOLA OF BROXA

NZKC NO: 04543 - 2004

ROGANSROCK FINGAL

IMP UK W4759302W04

SH CH. BEESTING THE LITTLE WIGGINER
SH CH. BEESTING WARRIOR
REAKASSO FANTASMA IN BEESTING
BEESTING GRACE AND FAVOUR OF ROGANSROCK
SH CH. BEESTING TWIGLEETTE
BEESTING FANZY
RHOSTIR TESS

ISDS NO. 243016 NZKC: 18002 - 2002

MOEL JIM ISDS 217138
BWLCH HEMP 201604
DOLWEN FAN 201083
DOLWEN BETHAN ISDS 183167
TED 133548
DOLWEN NAN 163833