OHUTU CHIC N TRI
NZKC NO: 5018-2008 DOB: 19/5/2008
OHUTU CHIC ISDS NO. 296770
SIRE: Astra Cap NZKC NO: 18004-2005 ISDS NO: 277223
DAM: Astra Cloud NZKC NO: 18006-2005 ISDS NO:277711
CLEAR BY PARENTAGE FOR CL AND TNS AND DNA TESTED CEA NORMAL
CHIC'S DAM AND SIRE'S PAGES (Click on Photo's)
Chic is neat in every way. Showing good eye, very attentive, a little bit mischievous and active but likes a good cuddle. Gets that mostly from Erin who has taken a shine to her. I am looking forward to training this girl on stock, if I can get her back off Erin. At the moment Erin is introducing her to obedience and mixing it with plenty of games and tugging. This pup thinks, which is great if you want a dog to work with you. Chic has had her first look at sheep, confirming what I thought her style is. She has great heading instinct but when she gets to that comfy balance point she is quick to drop to the ground, something for me to work on, keeping her on her feet more. Nice stock sense. Interesting to also see her dropping her back end like a Quarter horse at quite a few of her turns when the sheep stopped their run. Chic is coming on good with sheep work at 11 months old. A versatile bitch, Chic has been sold and will compete in agility when she is older.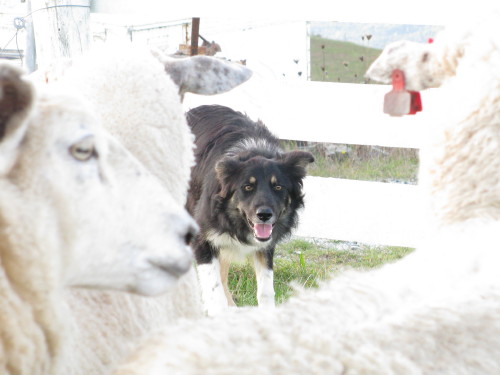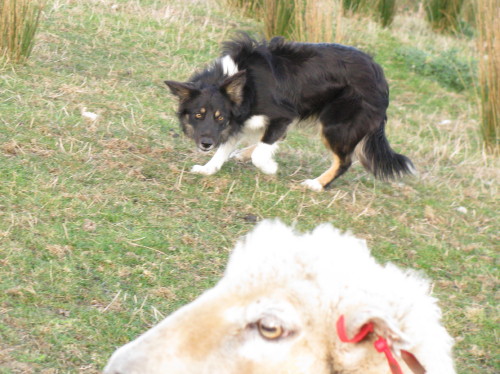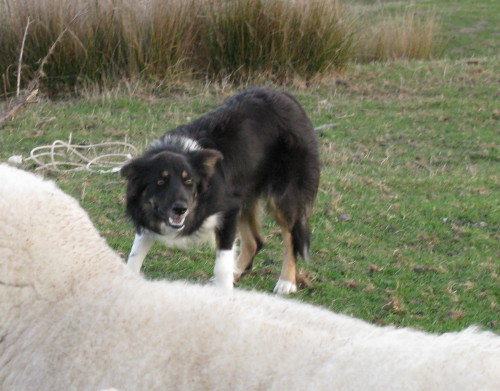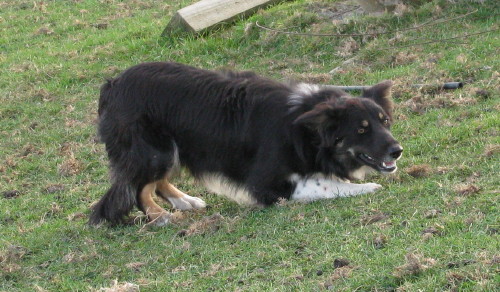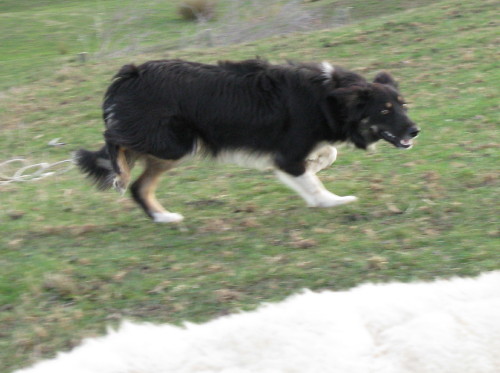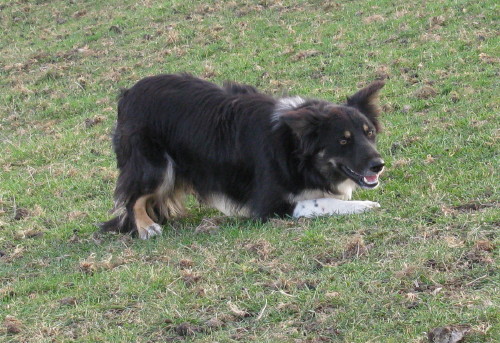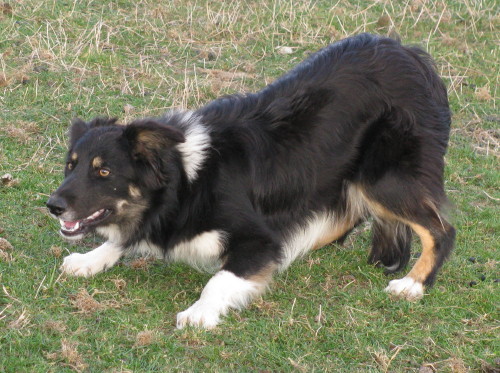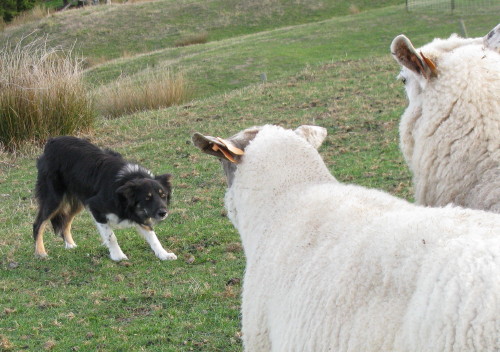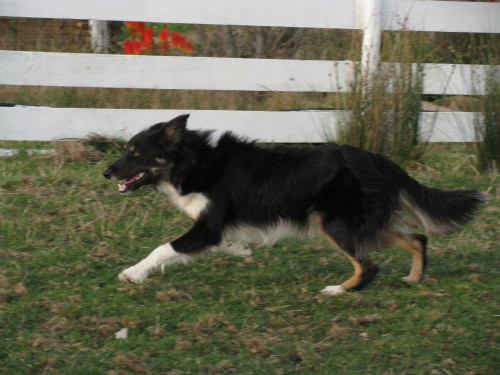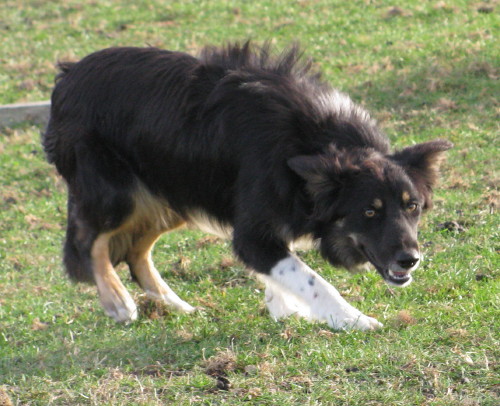 Chic working sheep at 11 months old.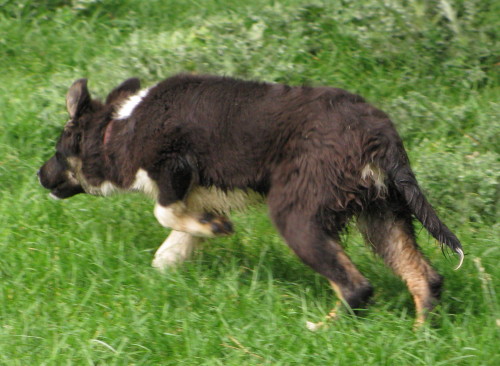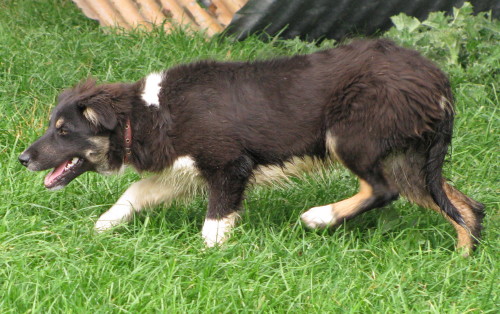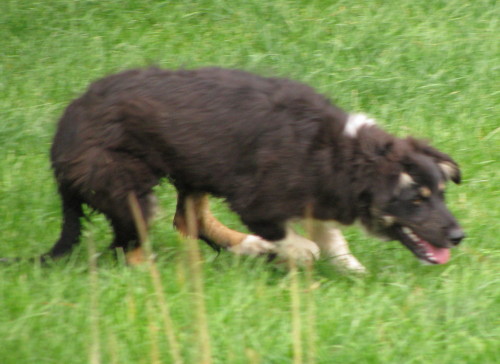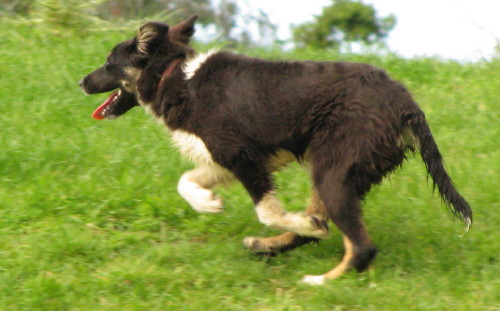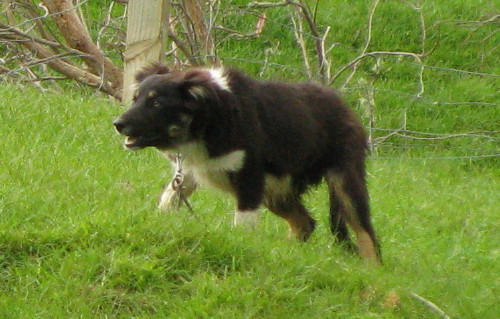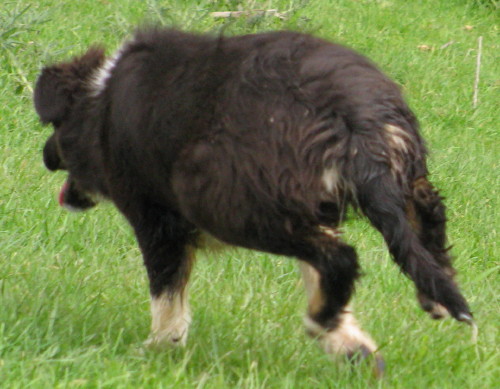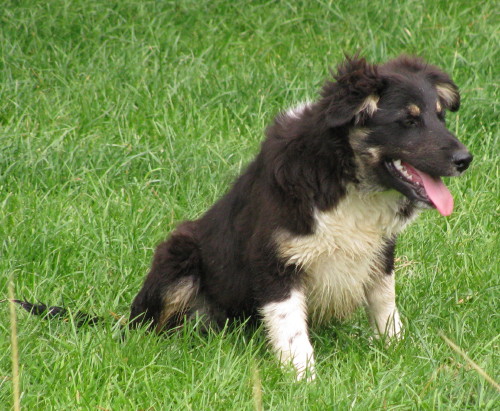 Chic's first work on sheep. Started her with a long line on but took it off to give her more freedom of movement.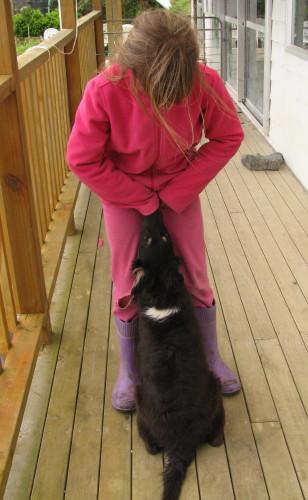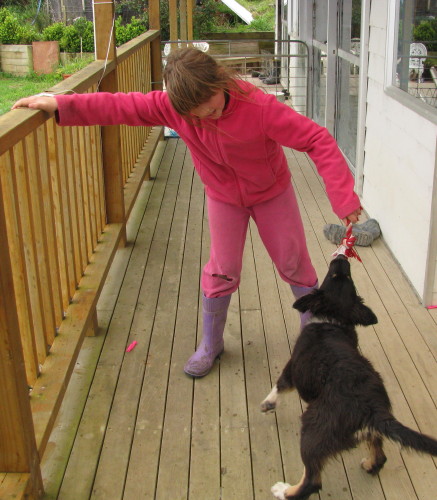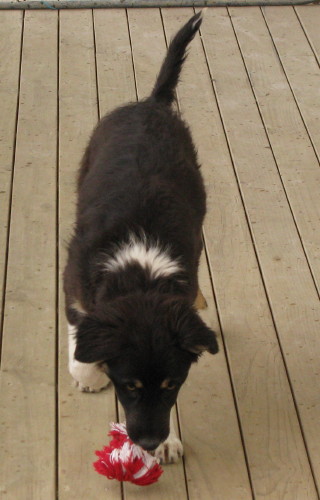 Erin with Chic.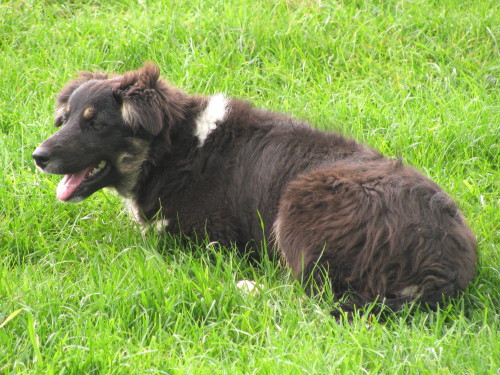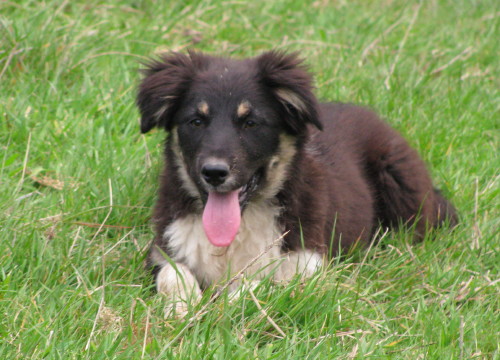 Chic 4 months old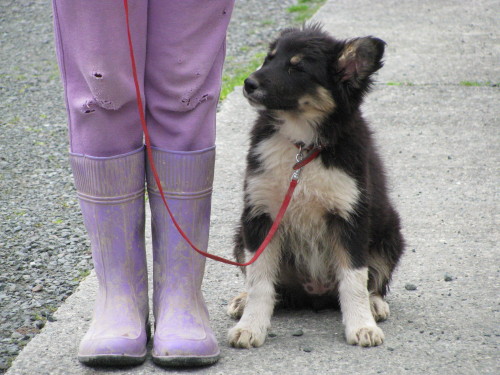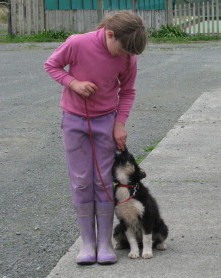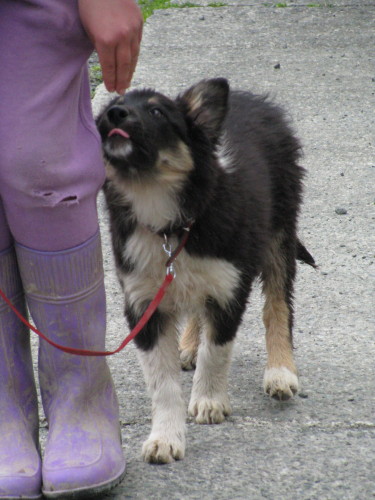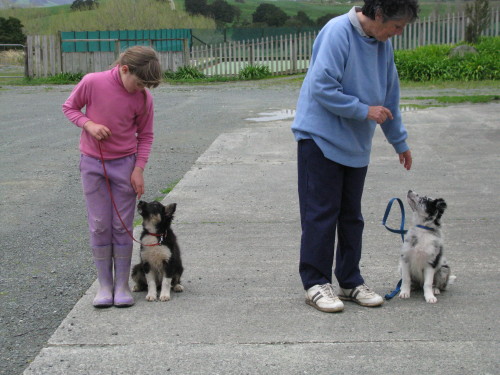 Chic and Jason at Obedience. August 2008.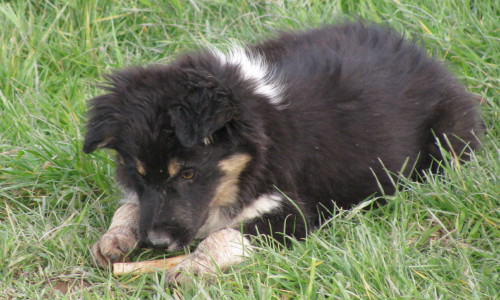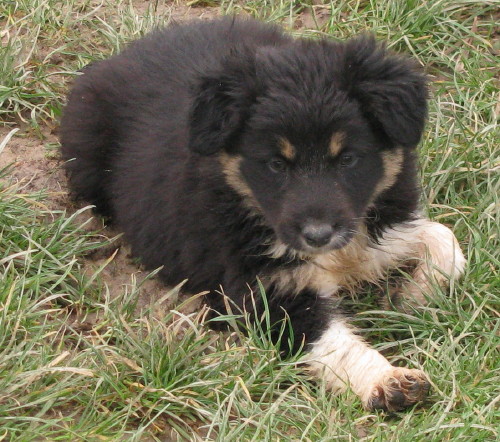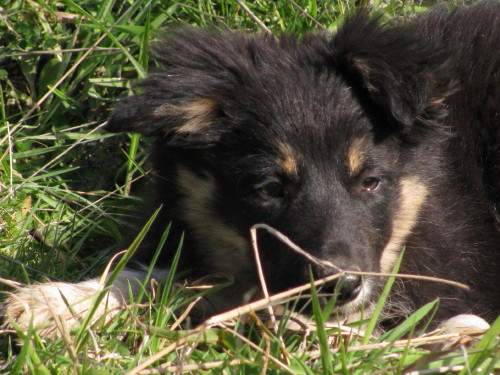 Chic at 3 months old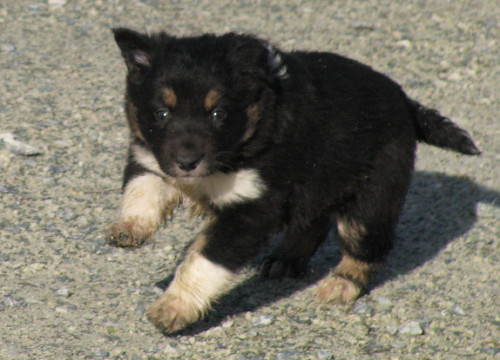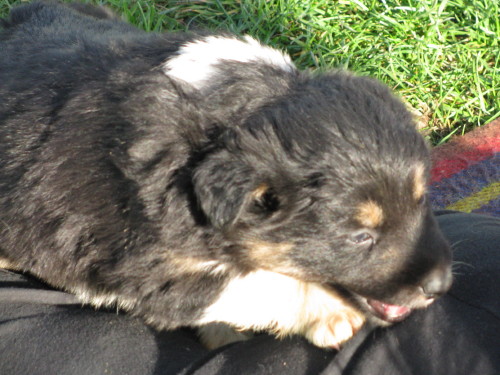 Chic 5 weeks old
CHIC'S PEDIGREE BELOW
ASTRA CAP

ISDS NO: 277223

NZKC NO: 18004 - 2005

CAP

ISDS NO. 266571

DOLWEN CHIPS 1948831994/1996 INT. DRIVING CHAMP
TAFF 167290 WELSH TEAM
DOLWEN NAN 163833
JILL 245915
ELIAN JAFF 224086
MAID 217488
ASTRA BUTE

ISDS NO. 248719

SWEEP 180949 1998 INT. SUP. CHAMP
BILL 159525
MIDGE 162829
ERYRI NAN 214305
ERYRI ROI 204258
BUTE 191203
ASTRA CLOUD

ISDS NO. 277711

NZKC NO.18006-2005

ASTRA MARS

ISDS NO. 248493

SADGHYL PIP 193219
SADGHYL CAIRN 169884
BECK 165084
GEM 225547
AMOS 189463
SPRIG 187973
CLOUD

ISDS NO. 260733

MIRK 218304
AMOS 189463
KATE 206022
ASTRA NAN 248490
SCOTT 189240
ASTRA BET 224920