Ohutu Gotta Tri Blue
NZKC NO: 04960-2013 DOB: 5/06/2013
ISDS NO: NZ/328637
SIRE: ASTRA SKY ADX JD NZKC NO:18007-2005 ISDS NO: 278035
DAM: ASTRA JILL NZKC NO: 18005 - 2005 ISDS NO: 277231
CL & TNS CLEAR BY PARENTAGE
BLUE HAS BEEN DNA TESTED CLEAR FOR CEA
Blue measured at shoulder 510mm
BLUE'S SIRE & DAM'S PAGE (Click on Photo)
Blue is 1 of 2 dog pups that I have from Jill x Sky mating. The other is Tye. Blue was keen on stock from the day I brought him home so just a matter of letting him grow up more before training him for stock work. Blue fits in very well with me. He has a very cool nature. Blue is 11 months old and training him on sheep. A strong dog with good instincts, I am enjoying working with him. Update 2015: Blue is getting sheep training and also has started agility. I find him very good on sheep and are looking forward to using him on the farm more.
Litter Born 21/6/16 - 4 Dog & 4 Bitch pups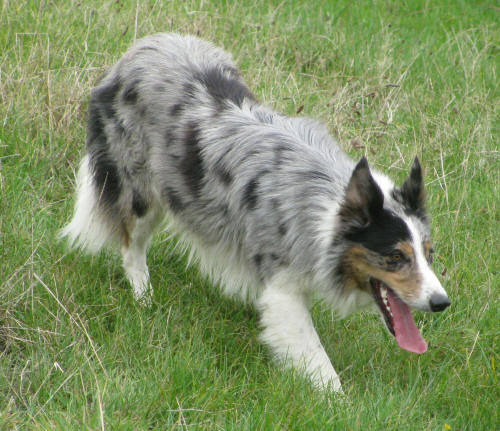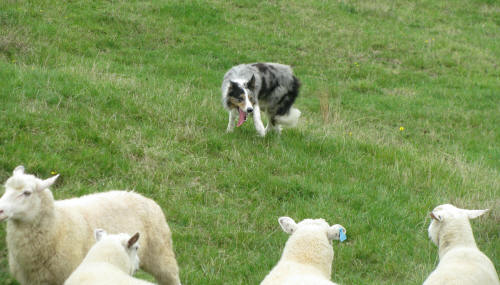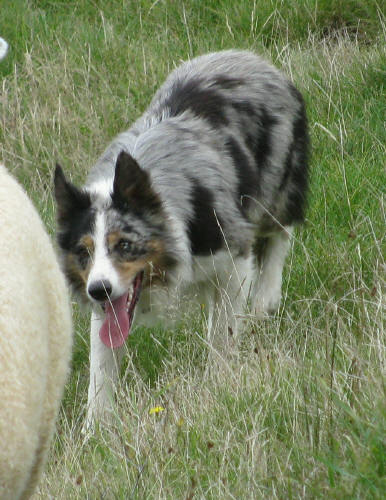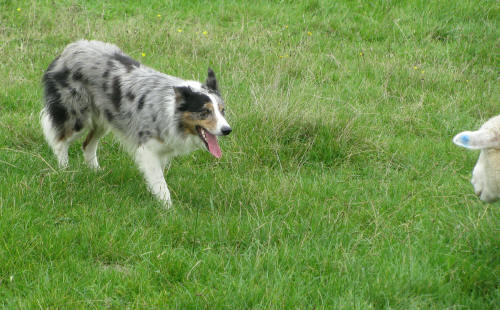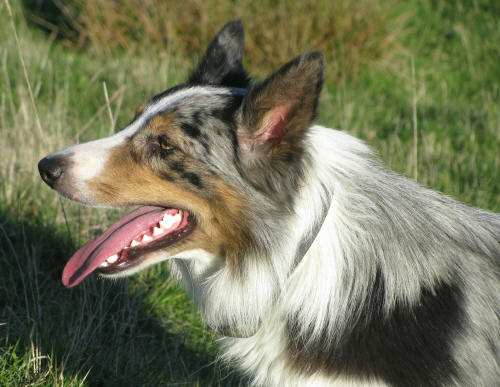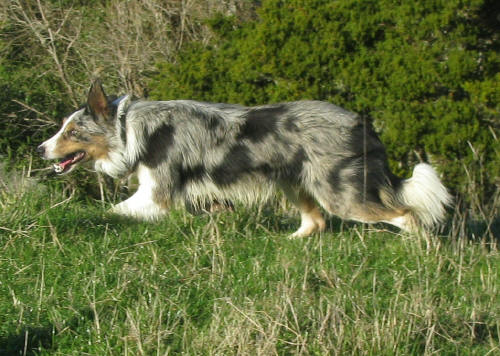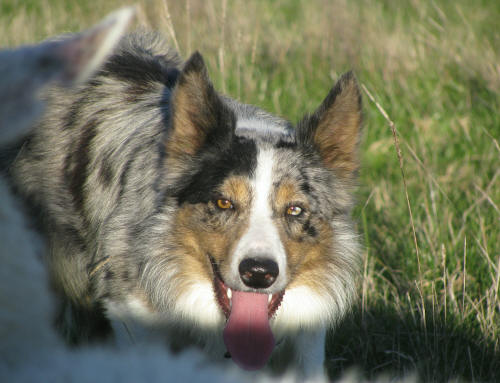 Blue 2 years old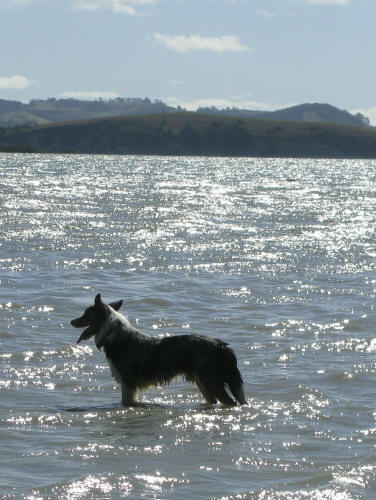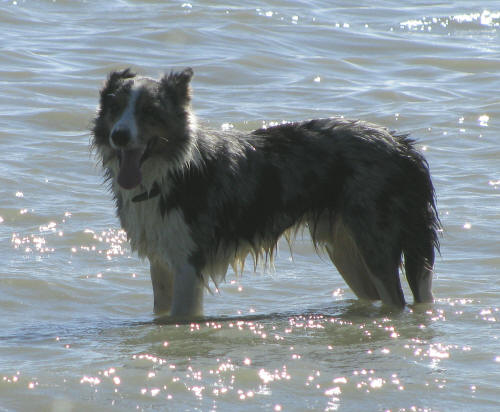 Blue was not keen on water but after a couple of trips to the beach, he now enjoys it.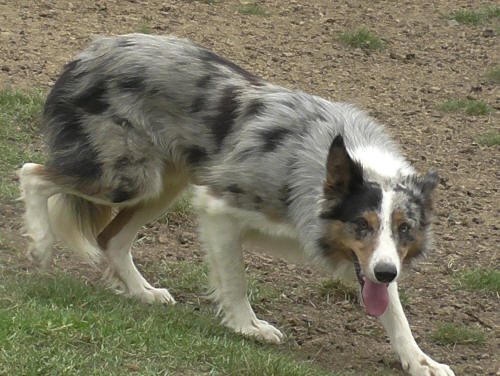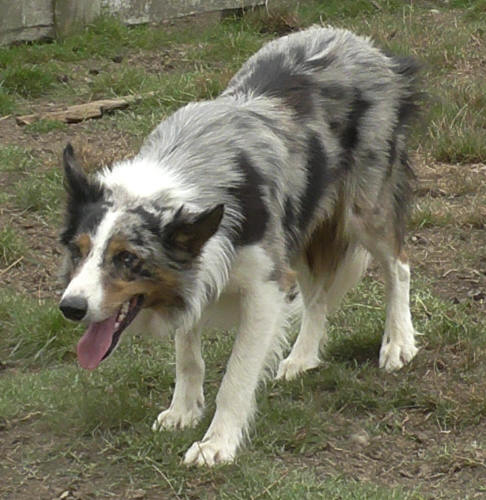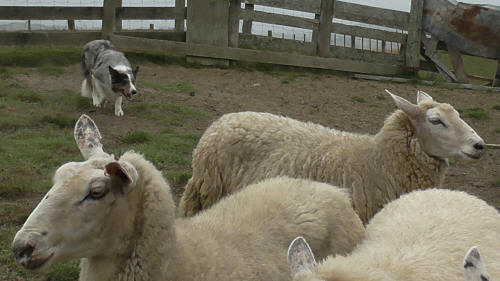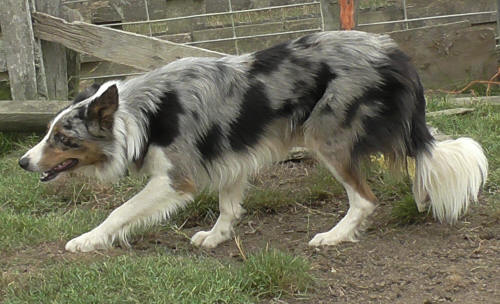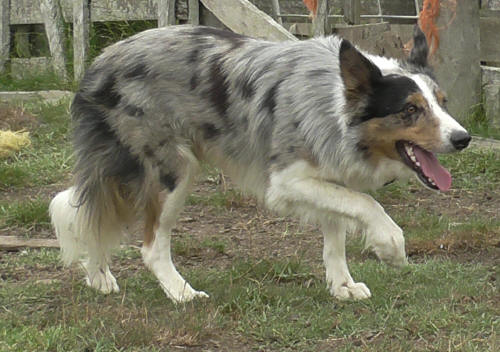 Blue 20 months old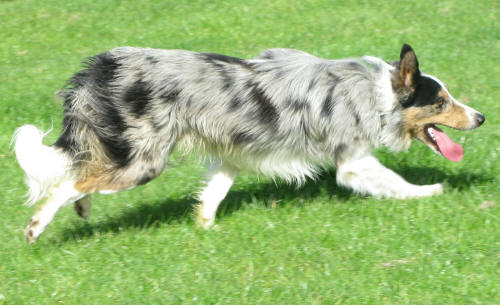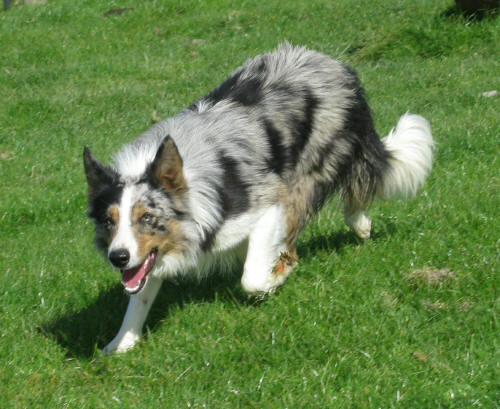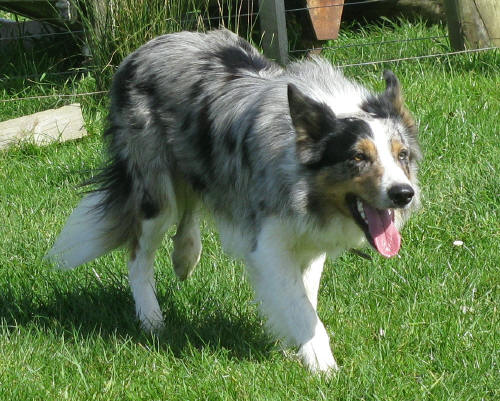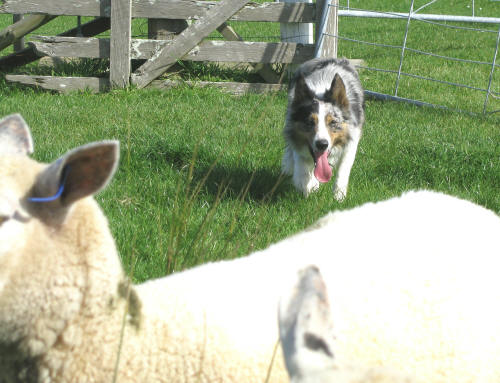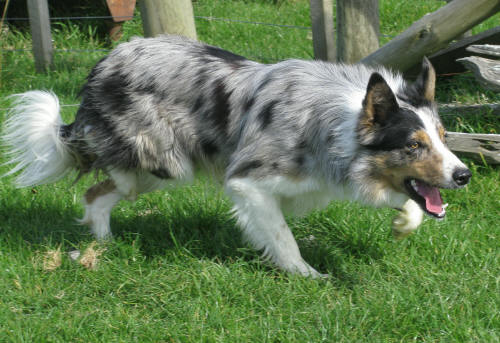 Blue 16 months old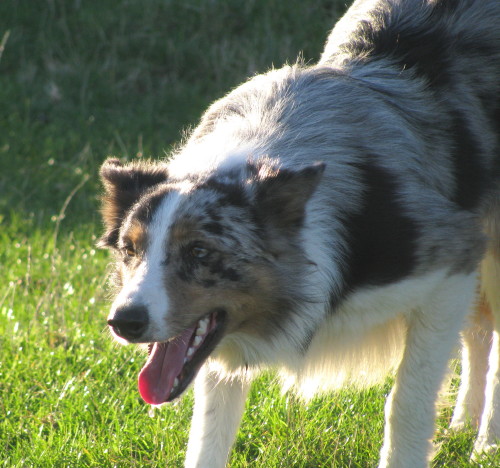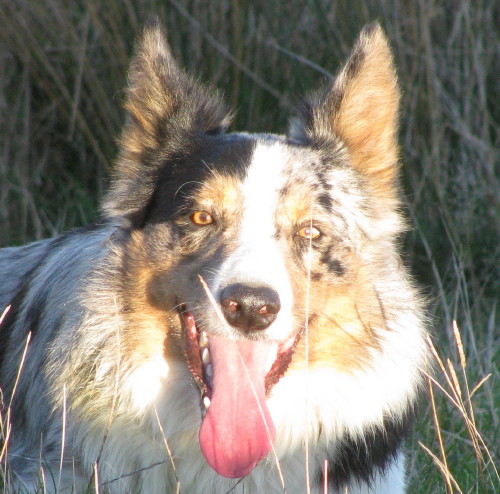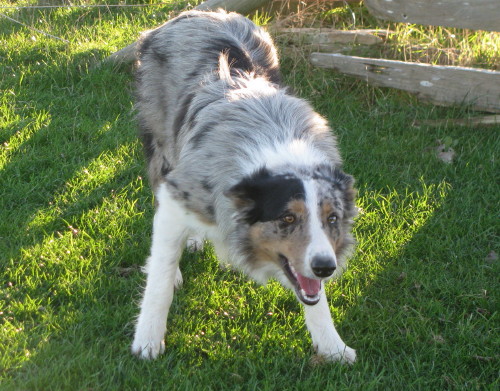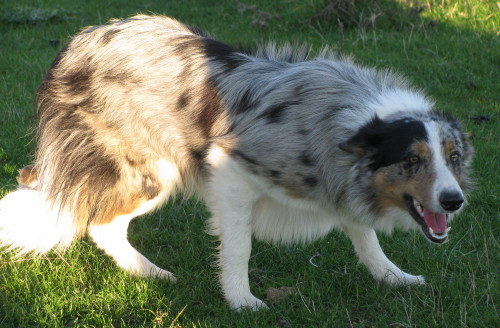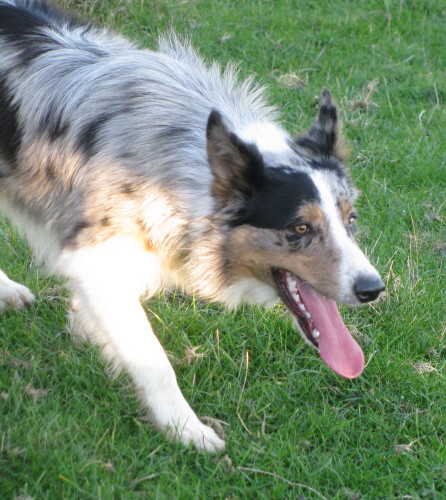 Blue 11 months old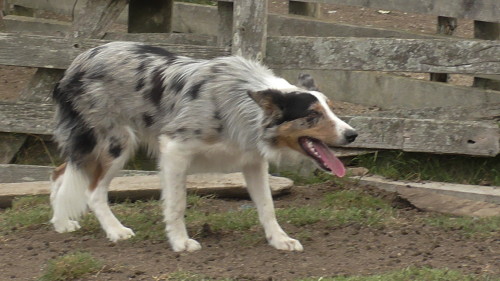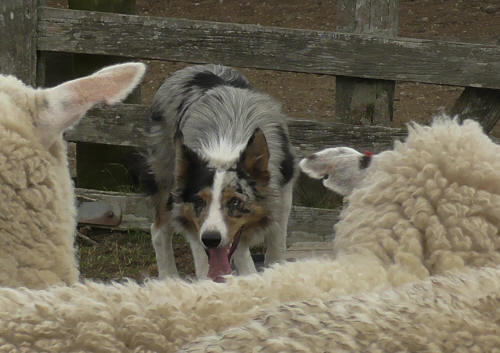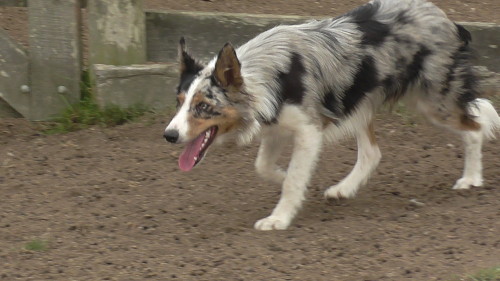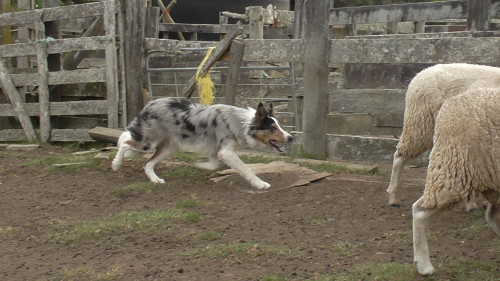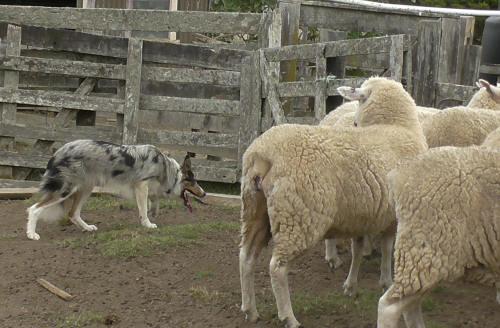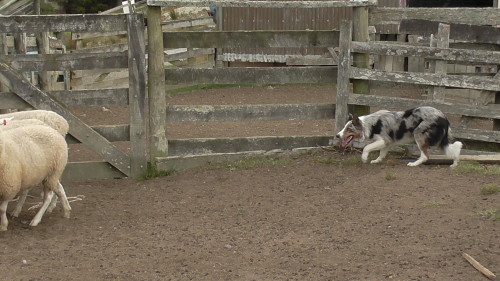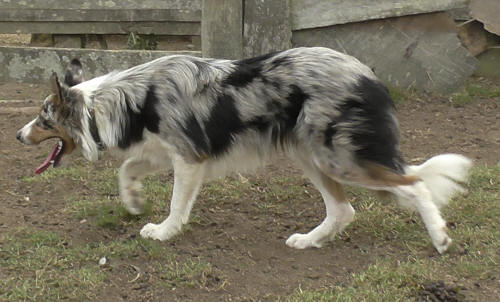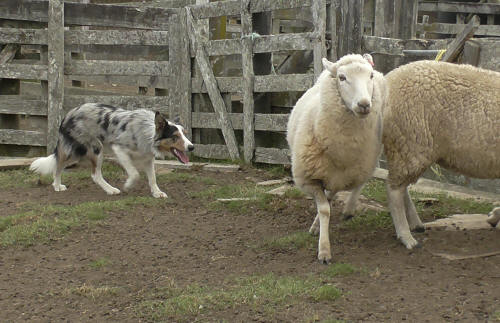 Blue 8 months old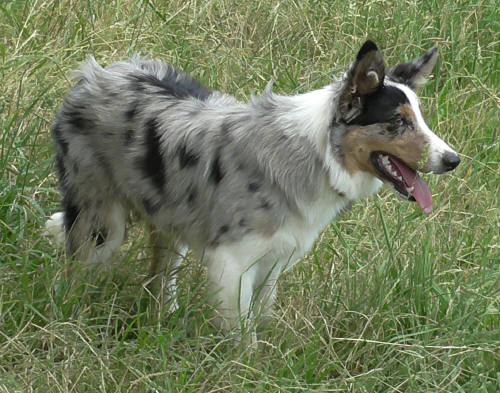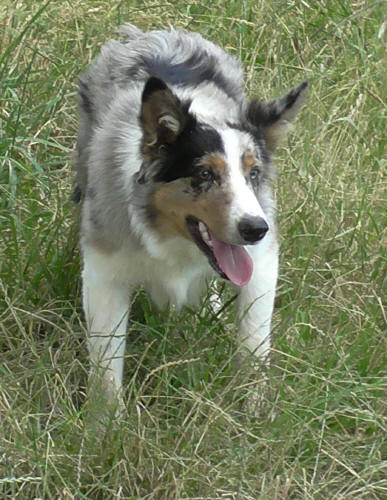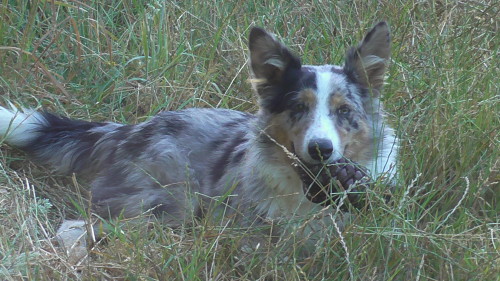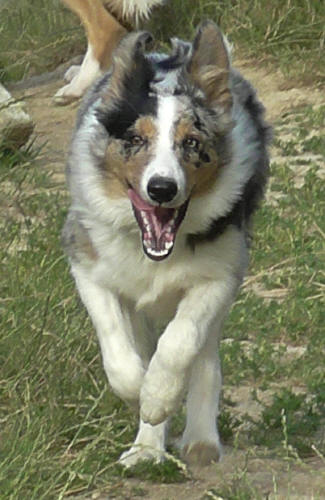 Blue 6 months old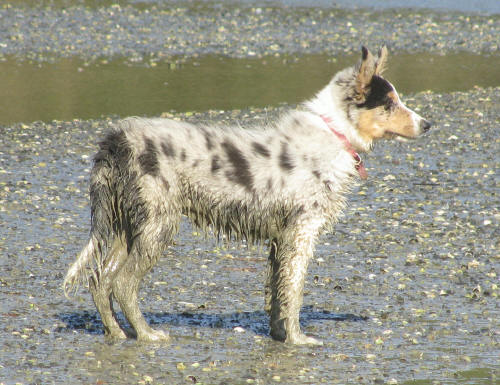 First time down the beach 4 months old.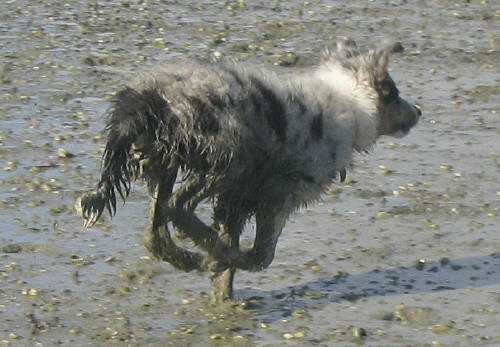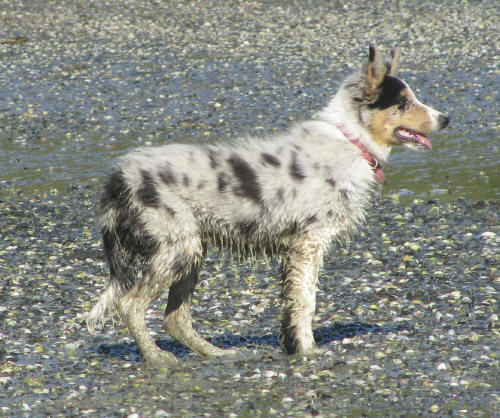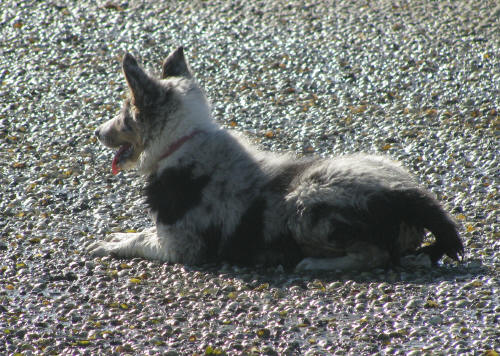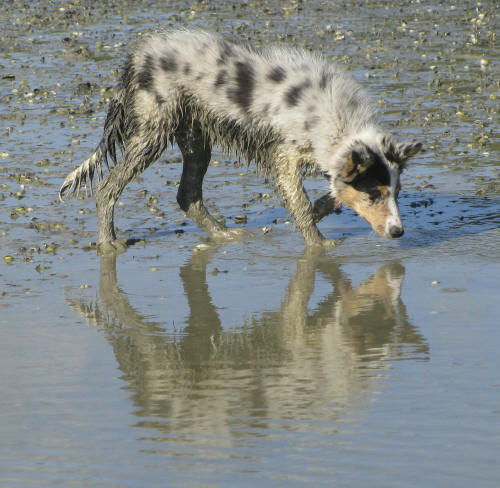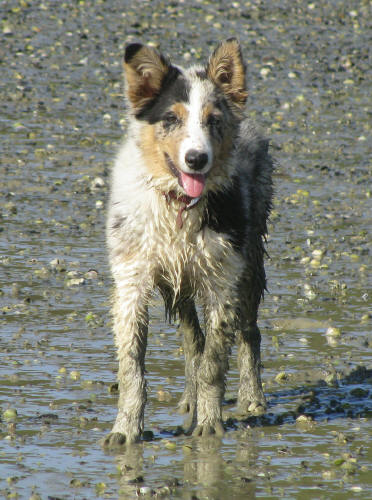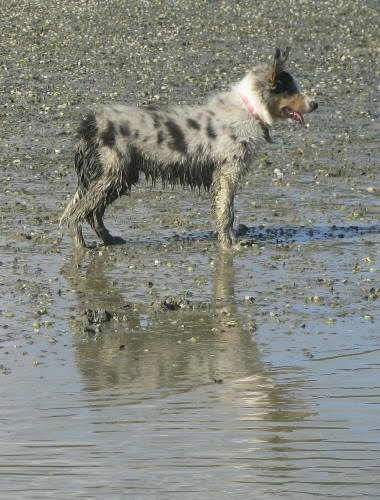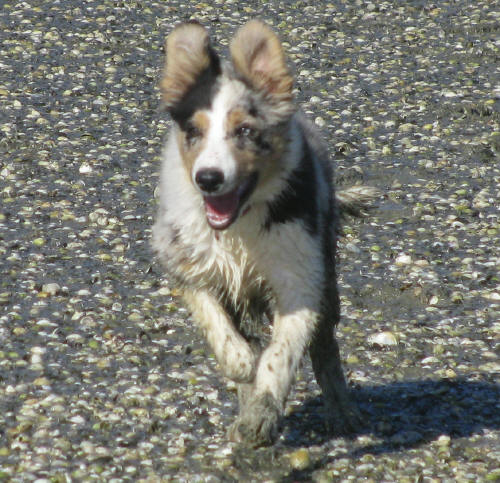 Blue's Pedigree
Ohutu Gotta Tri Blue

NZKC NO: 04960-2013

DOB: 5/06/2013

ISDS NO: NZ/328637

Astra Sky

ISDS NO: 278035 NZKC NO: 18007 - 2005

ASTRA MARS ISDS NO. 248493
SADGHYL PIP ISDS NO. 193219
SADGHYL CAIRN 169884

BECK 165084

SADGHYL DYKE 139107/SADGHYL COLL 107324

SHEP 129901/LASSIE 152003

GEM ISDS NO. 225547
AMOS 189463

SPRIG 187973

GUNNER KEELE 148409 /ENA 130495

FLASH 137604/MOORJOCK SAL 165328

ASTRA PRIDE ISDS NO. 25564
WHITEROSE KEP SCOT.NAT.CHAMP

ISDS NO. 228380

MOSS 173999 1994 ENG TEAM

GAIL 207961

MOEL CRAIG 150776 1988 WELSH TEAM/MEG 152389

MOSS 175220 INT.SUP.CHAM/GWEN 160435 SCOT.NAT.CHAMPP

ERYRI NAN ISDS NO. 214305
ERYRI ROI 204258

BUTE 191203

BEN 129820 WELSH NAT. CHAMP/PIP 192518

DON 127287/MEG 173722

ASTRA JILL

ISDS NO: 277231

NZKC NO: 18005 - 200

TAM ISDS NO. 227645

JIM ISDS NO. 195051
JOCK 158606

CASS 173980

BEN 123761/JET 110954

DON 129721/MAID 161579

LOOS ISDS NO. 213155
WISP 161487 1992 INT.SUP.CHAMP

DOT 180149 1995 SCOT.NAT. CHAMP

GUNNER KEELE 148409/NELL 143510

GLEN 160459/NELL 155952

ASTRA PROMISE ISDS NO. 258274
ZACH ISDS NO. 249342
MOEL CAP 230449

TESS 238517

BWLCH HEMP 201604/DOLWEN FAN

HIGHGATE BEN 174224 INT.SUP.CHAMP/ JILL 228355

ASTRA JUNE ISDS NO. 241476
SWEEP 180949 1998 INT.SUP.CHAMP

ERYRI NAN 214305

BILL 159525/MIDGE 162829

ERYRI ROI 204258/BUTE 191203