Ohutu Skipper JD FD
NZKC NO: 04352-2010 DOB: 6/01/2010
SIRE: ASTRA CAP NZKC NO: 18004-2005
DAM: ASTRA SKI NZKC NO: 18001-2010
BOTH PARENTS CLEAR FOR CL & TNS & CEA
Measured 471 mm at the shoulder (Midi)
SKIP'S SIRE & DAM'S PAGE (Click on Photo)
I had not intended to keep a pup from this litter. Cyril had first pick and decided on Nell. The next pick (Digger) went to Ski's owner. Skip always looked to me, waited for me. He would sit on the doorstep when all the others went off with Erin and wait until I came, then was happy to run along. So in a way he picked me! I am going to work Skip on sheep, he has a lot of qualities that Cap showed and also very toy/play motivated. Also a food boy so lots of possibilities for Skip as far as work and play go. This was a first litter from Astra Ski so will be keen to see how all the pups go, they have great ancestors to live up to. Skip has started his sheep training in earnest now and have plans to use him for next lambing season. Skip has also started agility training and hope to start him competing mid July 2011. Skip suits me well both with agility and with sheep work. Not a hard dog but a very loyal one. I have had 2 litters from him and will use him again next year. 2015 Skip is mostly used for agility but I do work him on sheep when I need to and have let a couple of older experienced sheep dogs go so I can use the younger ones more for every day stock work. Gay has had her pups from Skip. It has been a very nice litter. I have kept Piks from this litter. 2016 with Gypsy having young pups for the start of lambing I have used Skip to do most of it so far, He is picking it up well and if he makes a mistake it is not hard to correct him.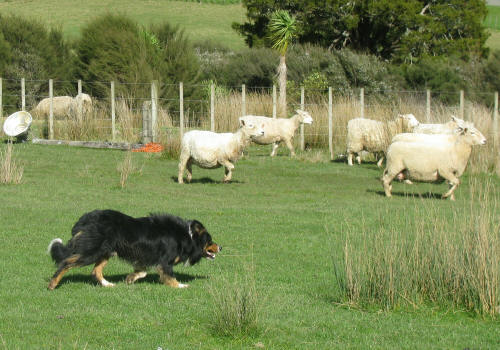 Skip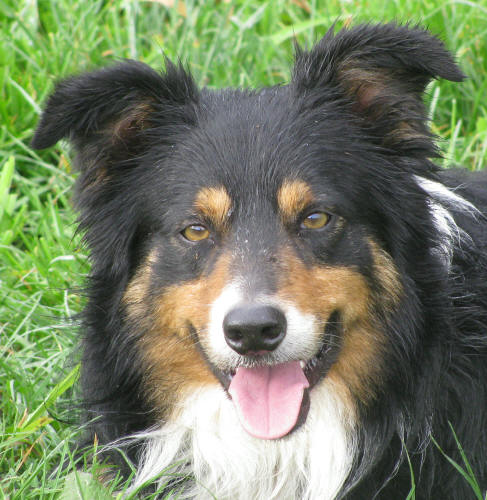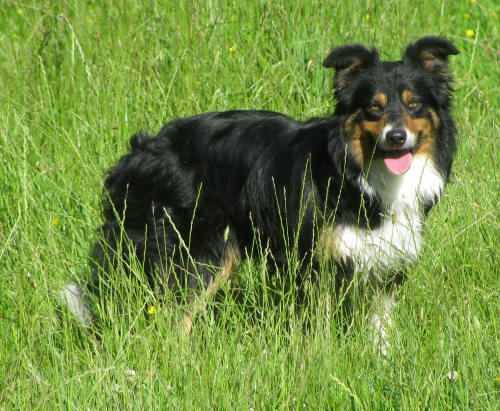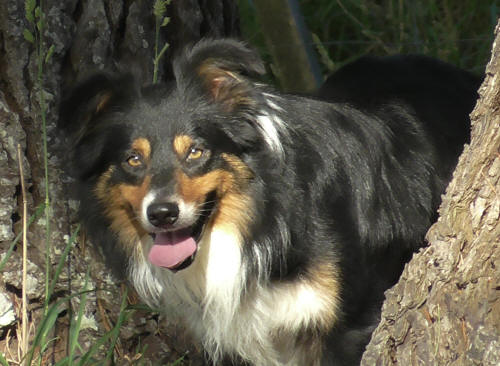 December 2013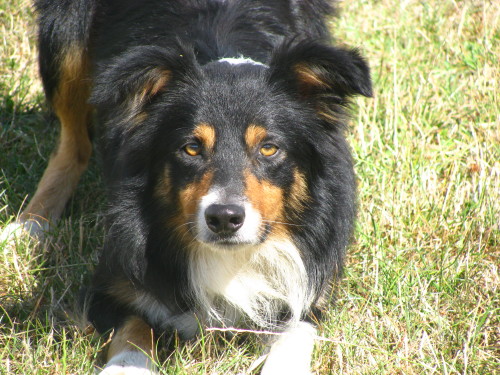 Skip January 2013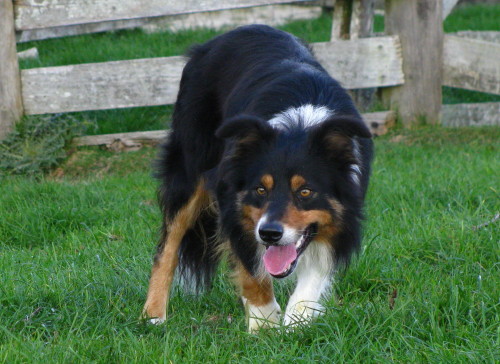 Skip working sheep 2 yrs old.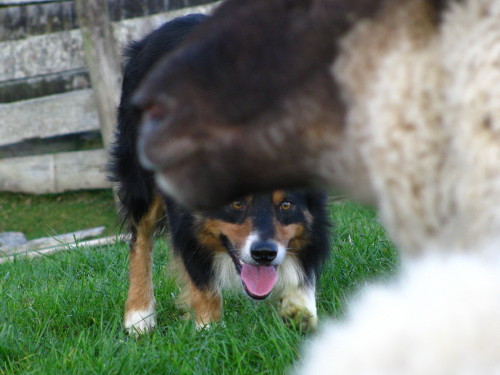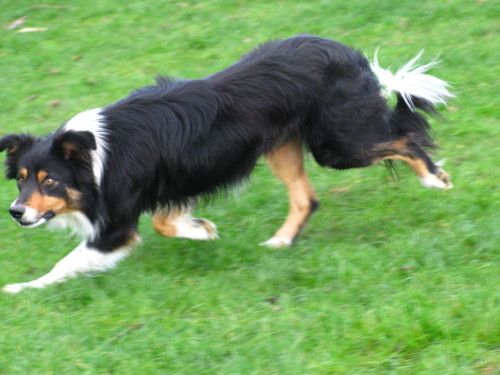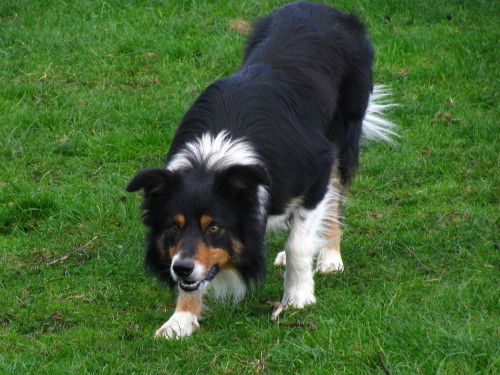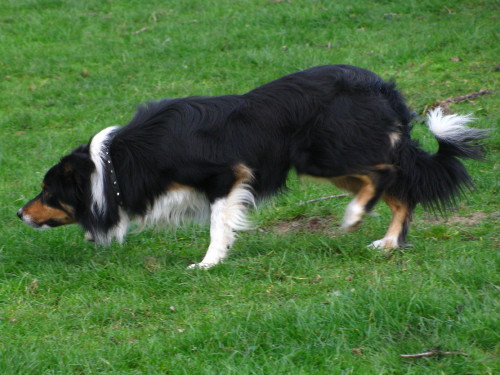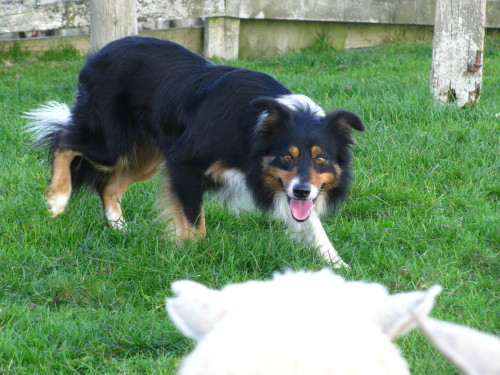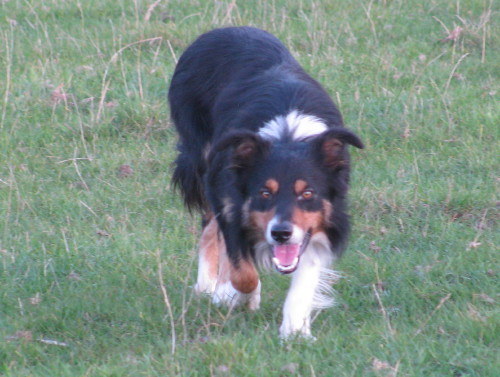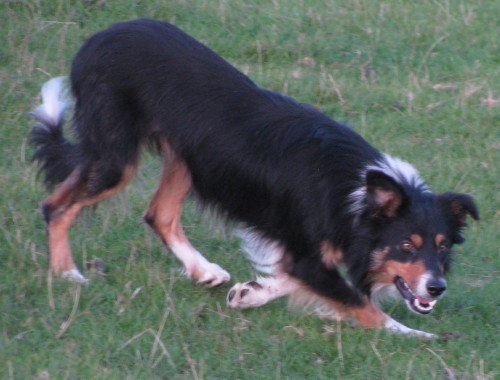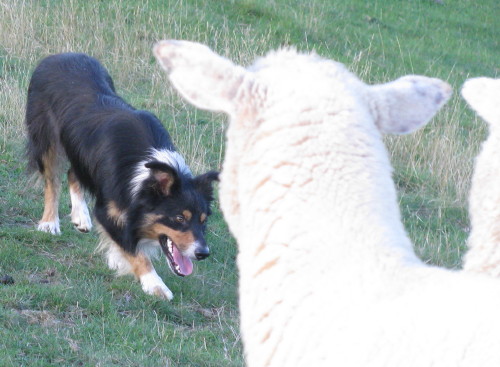 Skip is 15 month old, a good dog on sheep, still needs some fine tuning with commands but a nice dog to work with.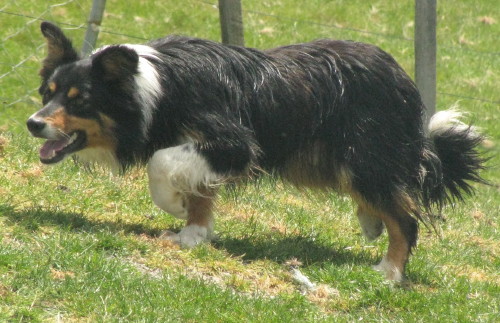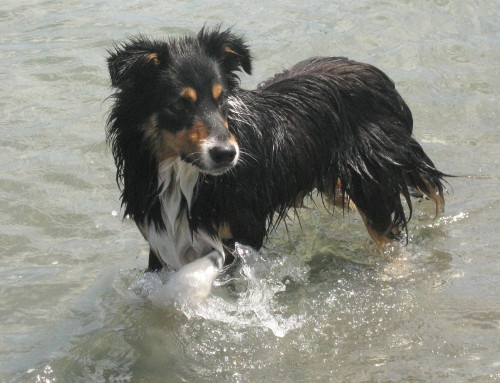 Skip working sheep & down the beach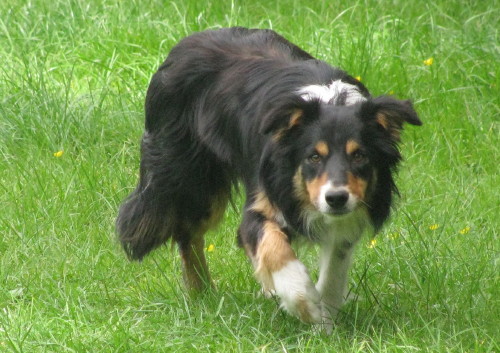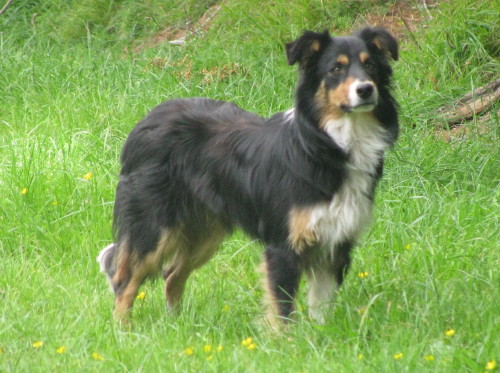 Skip 10 months old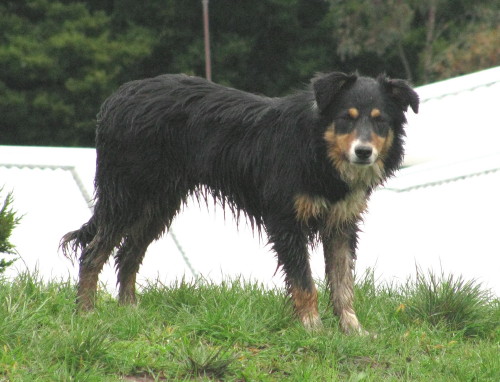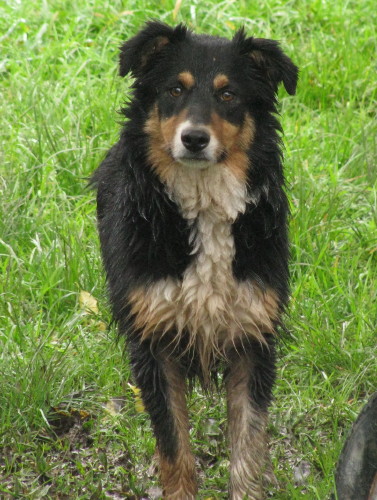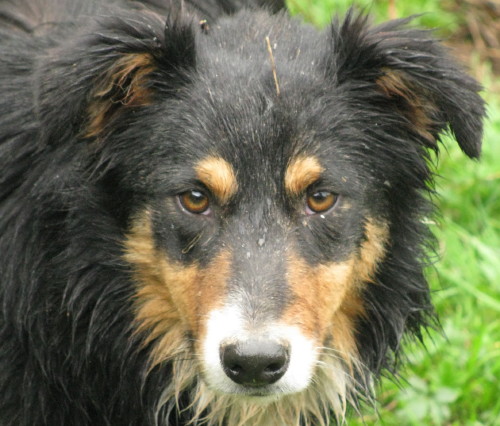 Skip 8 months old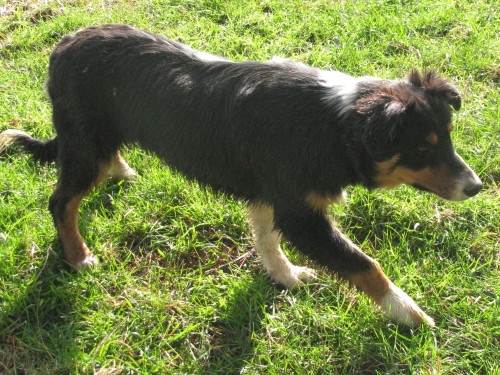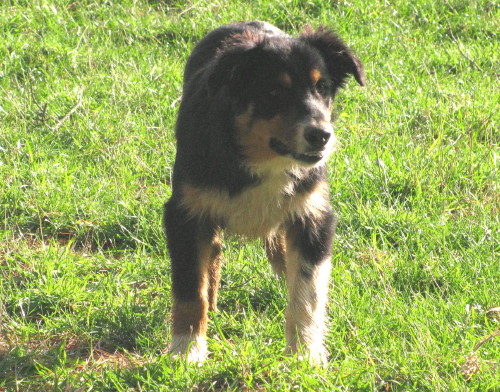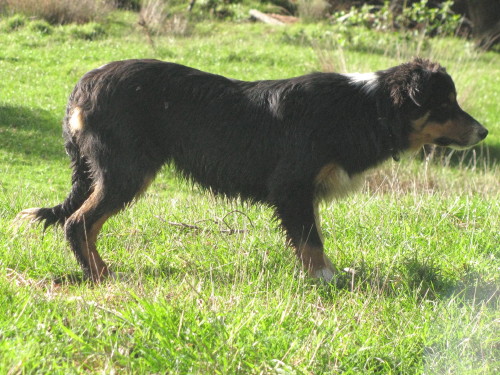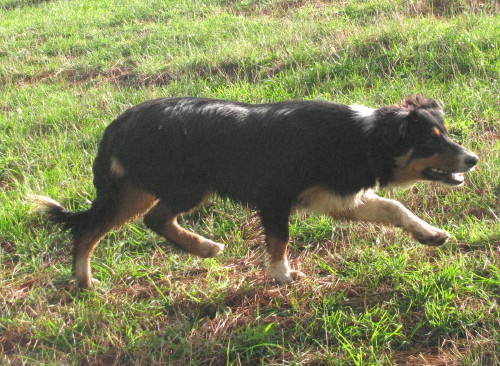 Skip 6 months old
.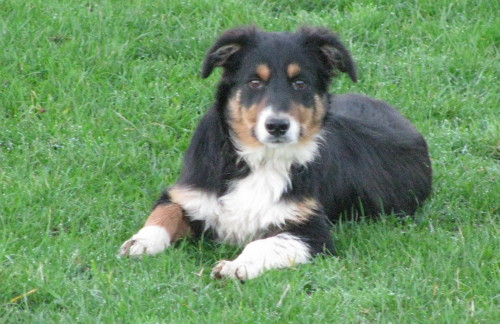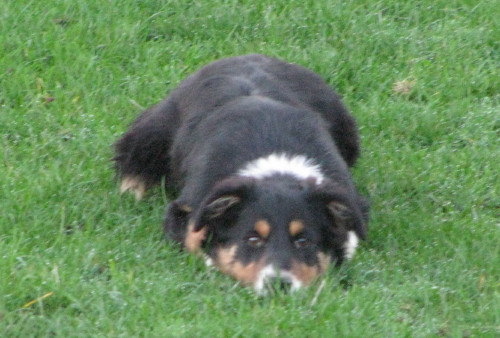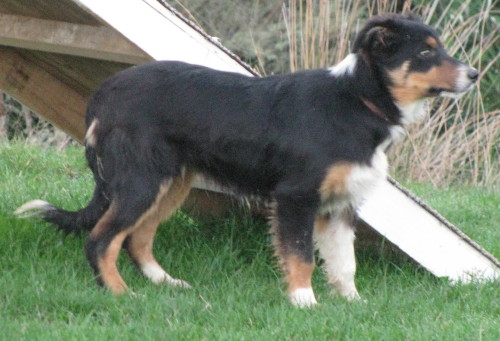 Skippy 5 Months old
Ohutu Skipper's Pedigree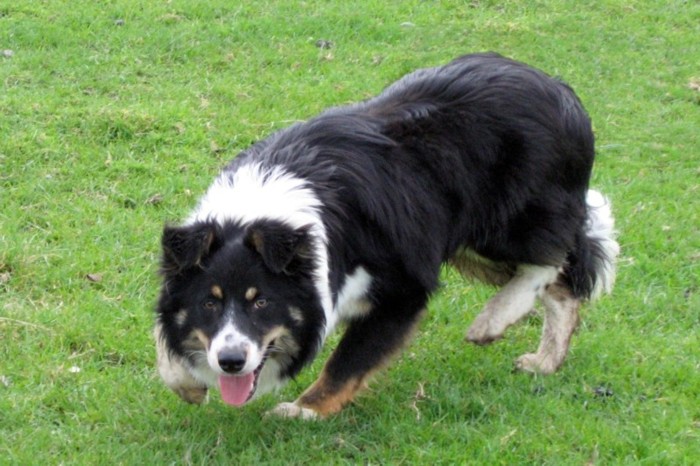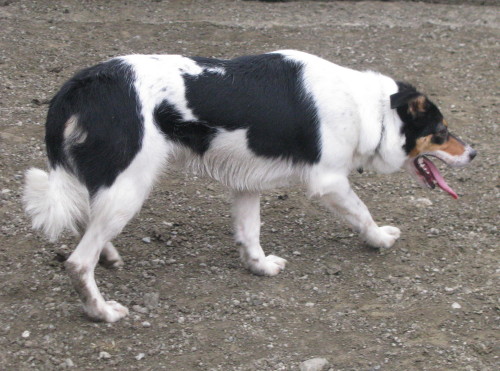 ASTRA CAP (SIRE) AND ASTRA SKI (DAM)
ASTRA CAP

ISDS NO: 277223

NZKC NO: 18004 - 2005

CAP

ISDS NO. 266571

DOLWEN CHIPS 1948831994/1996 INT. DRIVING CHAMP
TAFF 167290 WELSH TEAM
DOLWEN NAN 163833
JILL 245915
ELIAN JAFF 224086
MAID 217488
ASTRA BUTE

ISDS NO. 248719

SWEEP 180949 1998 INT. SUP. CHAMP
BILL 159525
MIDGE 162829
ERYRI NAN 214305
ERYRI ROI 204258
BUTE 191203
ASTRA SKI

ISDS NO. 00/296582

NZKC NO.18001-2010

ROY

ISDS NO: 266416

INT. SUP. CHAMP & WORLD CHAMP

BOB 224454

INT. SUP. CH & 2001 WORLD CHAMP

CARL 188967
NELL 171678
NELL 244346
SWEEP 201728
GAIL 228920
ROZZ

ISDS NO. 281873

ASTRA TWEED 231276
ROY 169412
ERYRI NAN 214305
JESS 269258
ASTRA TAFF 246308
JESS 225301