OHUTU DIAMOND TRUE LADY JDX ADX (LADY)
NZKC NO: 05408-2007 DOB: 7/6/2007
SIRE: ASTRA SKY ADX JD 18007-2005 BREEDER: JP BEALE
DAM: LASSIE DIAMOND LADY OF OHUTU 09373-2002 BREEDER: J GAILEY
CL CLEAR BY PARENTAGE
LADY HAS BEEN DNA TESTED CEA CLEAR & TNS CLEAR
Lady measured at shoulder 474mm, Midi.
LADY'S DAM AND SIRE'S PAGES (Click on Photo's)
Lady is staying at Ohutu Kennels as a future replacement for Lassie her Dam. She is full of fun and energy and has a lovely personality. Very responsive to food or toy/play training. She will be trained with agility or other dog sports in mind. She is a really nice bitch to train, always focused and instantly responsive. Our training sessions last until I get tired because she never really does. Everything she does is with speed and whole hearted enthusiasm. It is unlikely that I will put her on sheep until after she starts agility. I am wanting to tap into all her natural energy and enthusiasm and if I train for sheep work, I work on toning that down and slowing down everything. She is very quick to pick up what I want and a real joy to work with. I am sure that we will end up with Lady being a dual working and agility bitch. Lady has just got her first clear rounds in agility winning elementary A, and placing at many shows now. 2010 Update: Lady is now in Intermediate & Jumpers B and at the moment I am happy to concentrate on competing at agility with her and starting her sheep training. Update 2012: I have breed Lady to Deal and litter was born 23rd October 2012, Lady x Deal litter Lady has always been natural on sheep so over the years I have just taken her out to do easier jobs but never really trained her. I am wanting her to do more and take over work with sheep at the country club in town that we look after so I am in the process of putting more command on her. Video of Lady training May 2013 Lady is doing all the normal jobs with sheep on the farm and I am relying on her more as I start the young ones. Lady will have one other litter and will use AG & J GrCh FdGr Ch Ohutu Code N Lightning Lady x Shift Litter born 11th June 2014
Lady has gone to live with my daughter, she needed a dog to help get the cows in and take them away. Lady loves to work so has gone to fill in a gap for them. She also does some back yard agility with grand kids. She also loves to keep an eye on their cats, so life is just how she likes it - nice and busy doing things! I get to see her often. Amazing how they adapt to what is needed on the farm - she now barks to move stubborn cattle away.
Video of Lady doing agility Starters Run Jumpers C Lady's first Intermediate
Lady having lessons on sheep Lady having a lesson on sheep work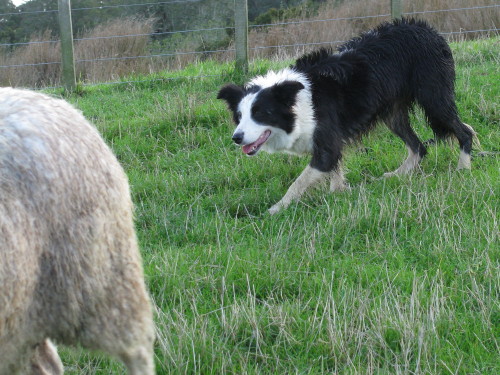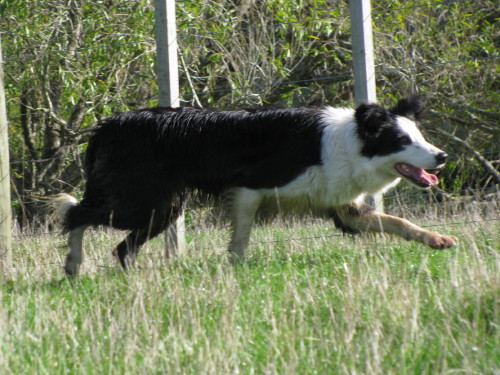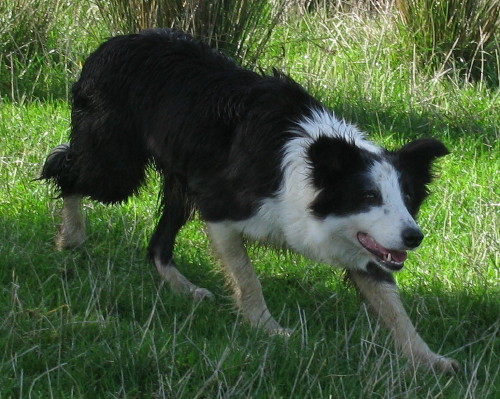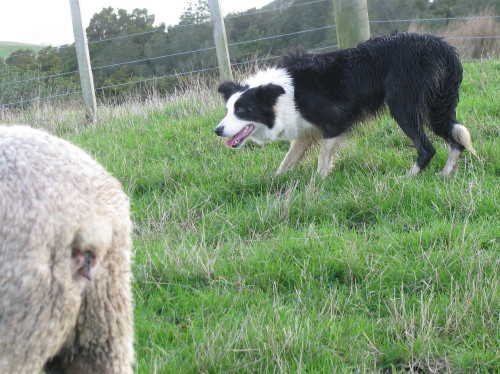 Lady nearly 6 years old.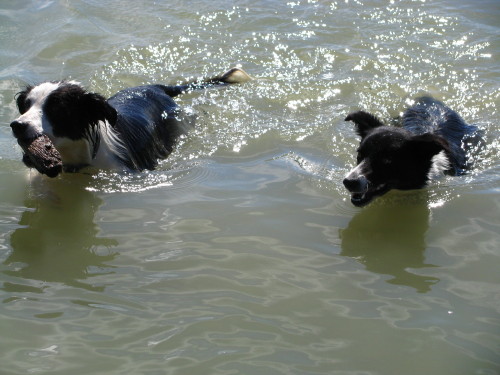 Lady & Gay at the beach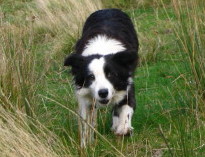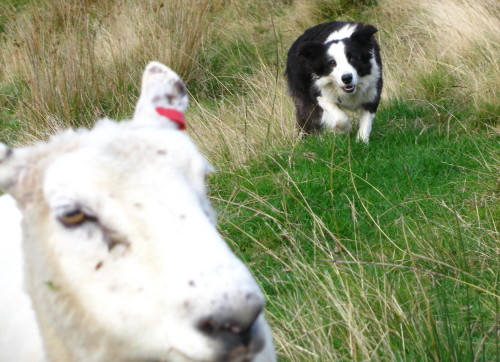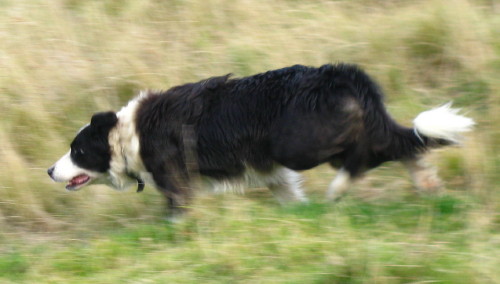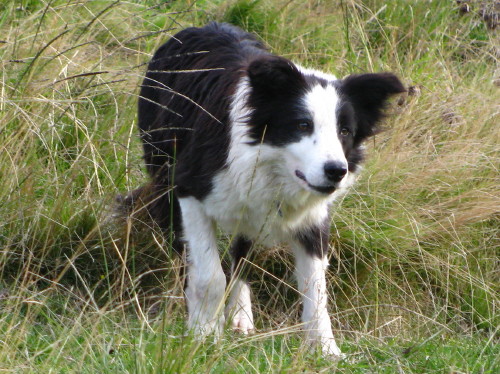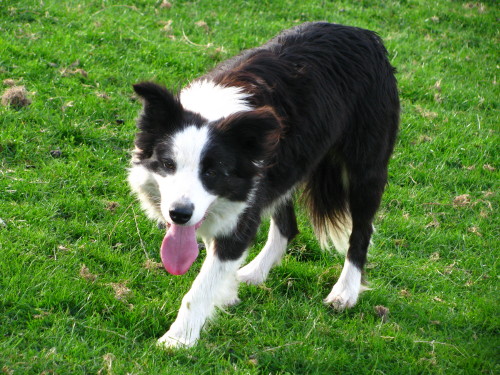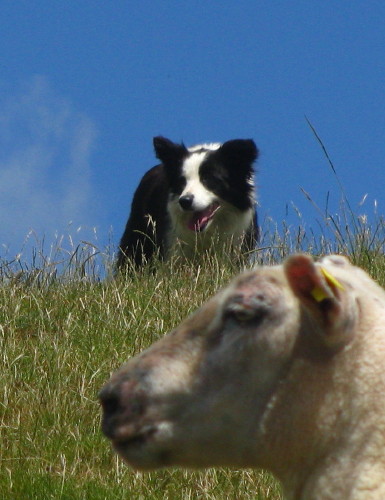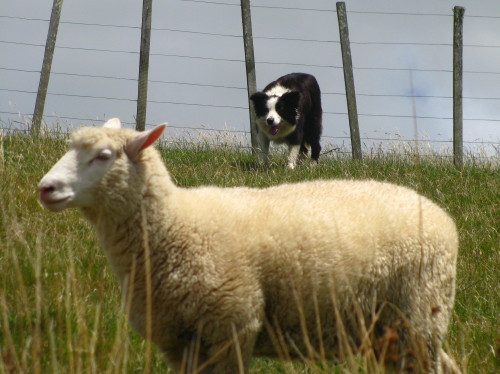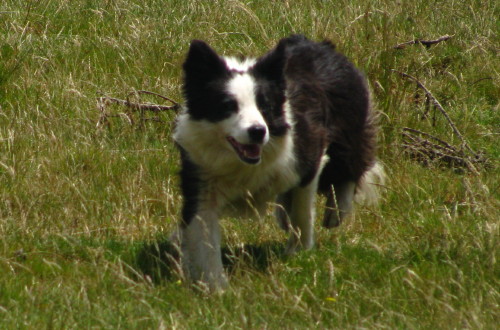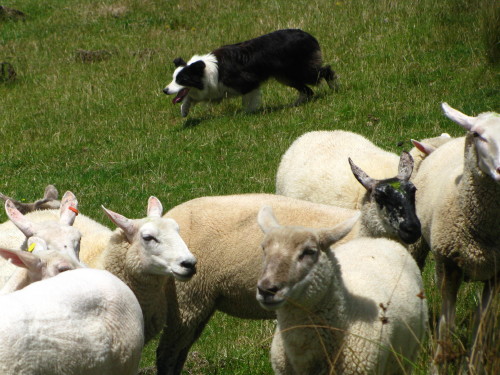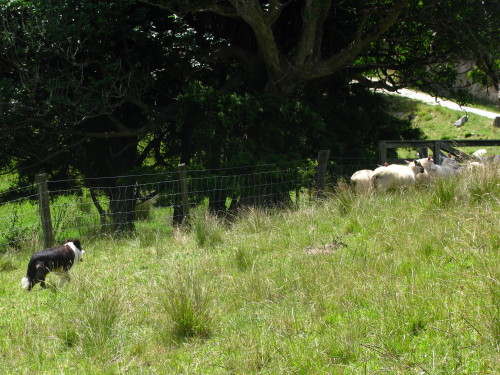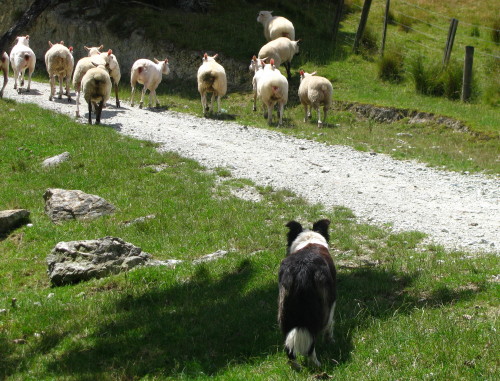 Lady bringing the Rams and leftover wether hoggets out of the paddock and up to the woolshed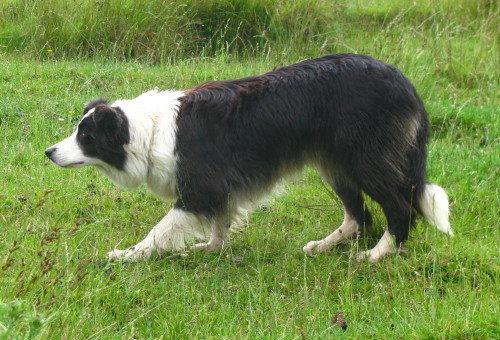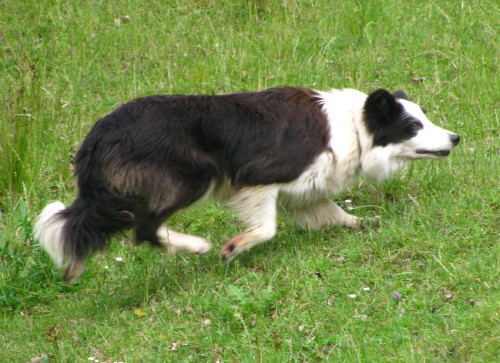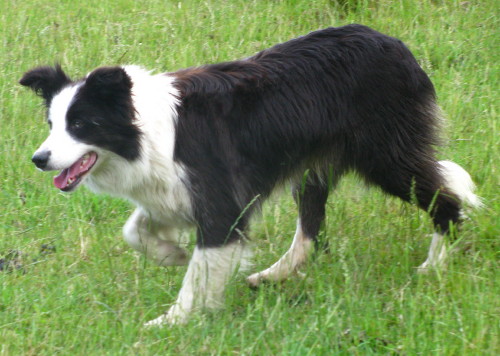 Lady working a single ram out of the wrong paddock, and below working in the yard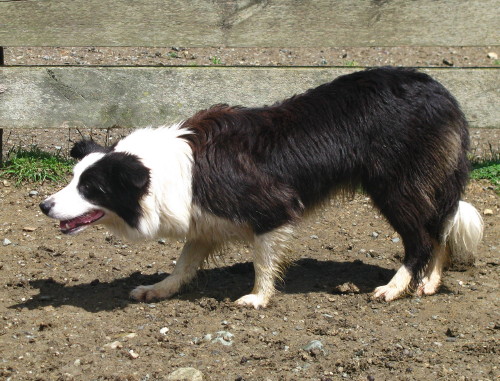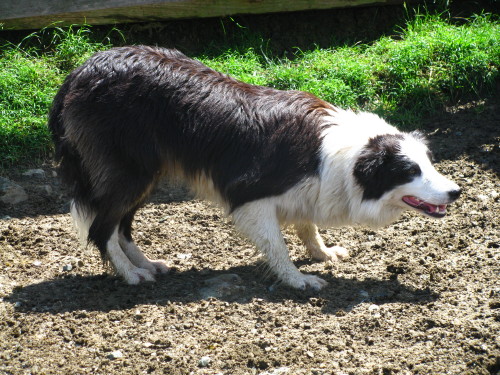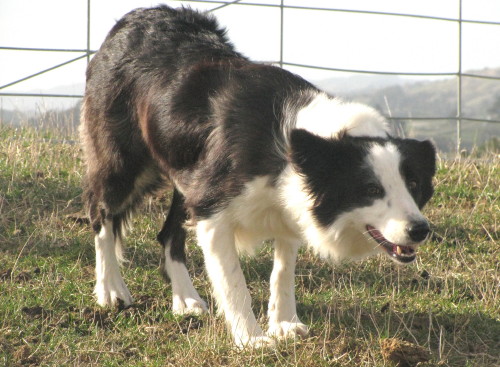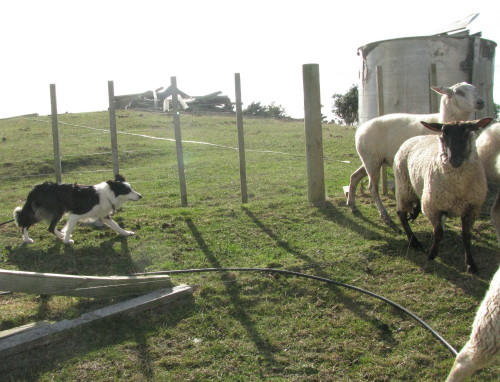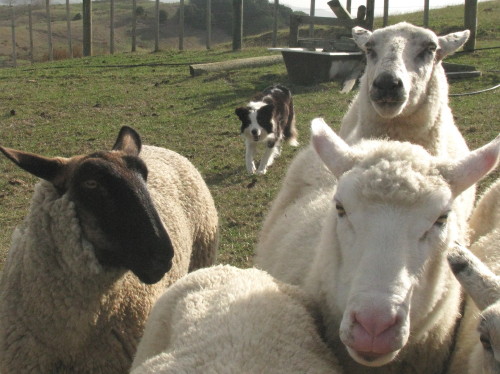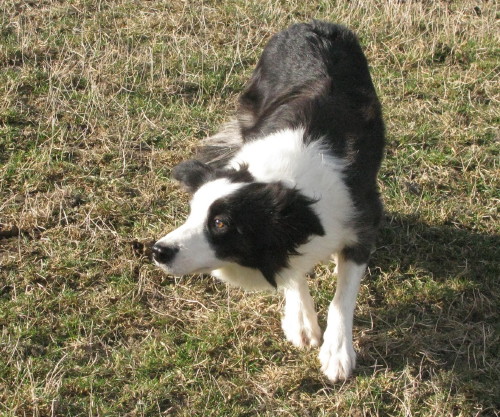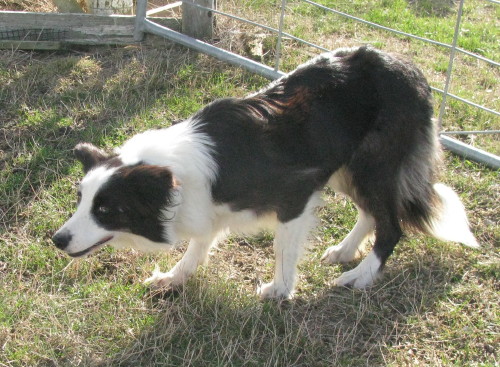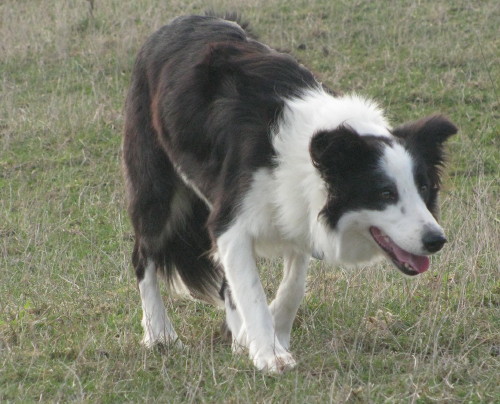 I knew the day would come that I would put Lady on sheep finally, and as I thought - all the instincts where just waiting to be used. It never cesses to amaze me how with the basics, they just know what you want them to do. I will slowly put stock work under command with Lady.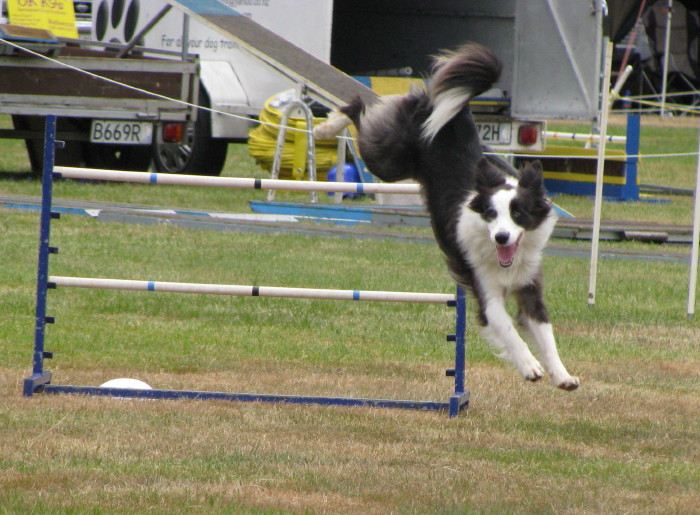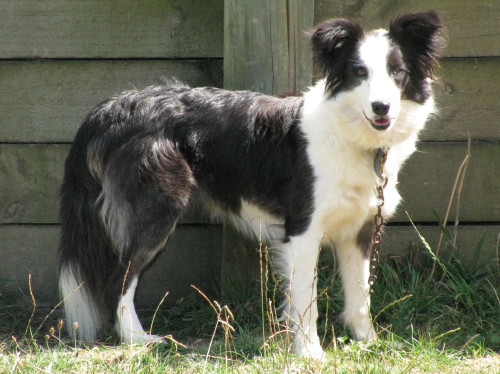 Lady 2010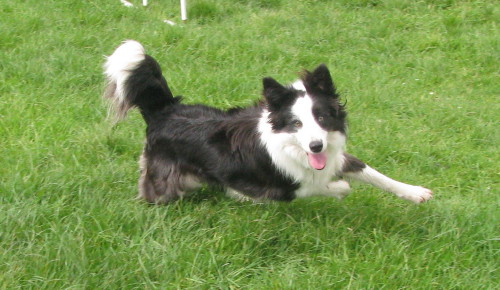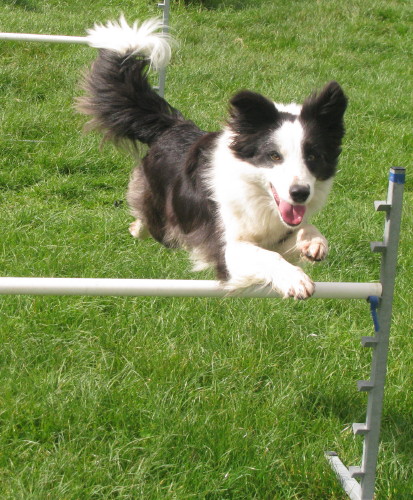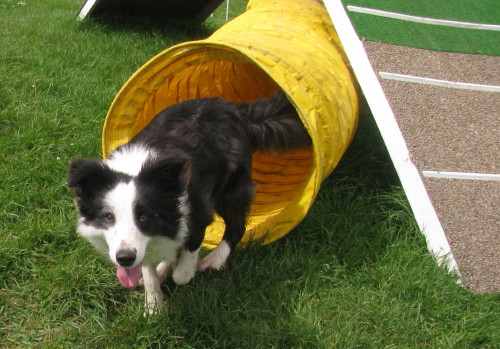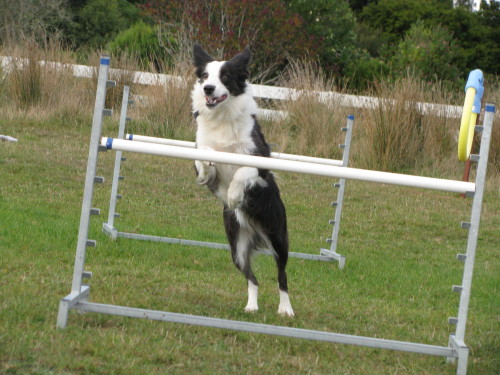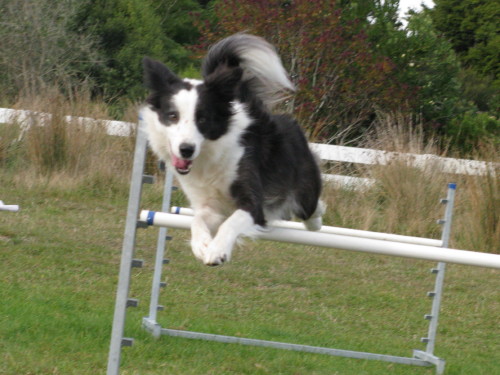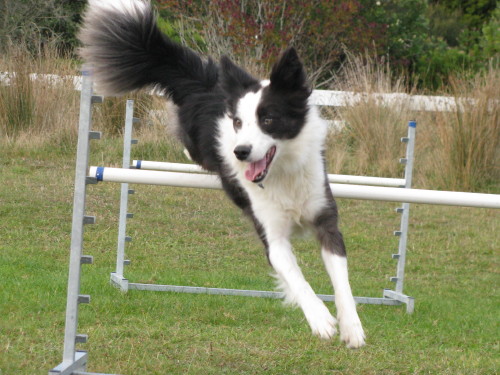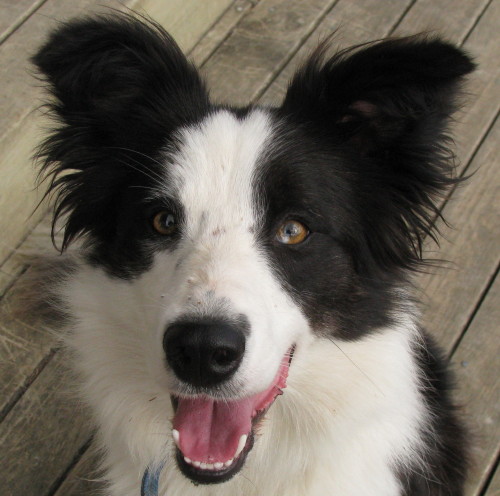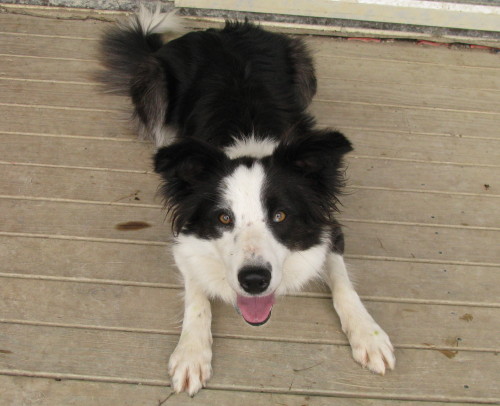 Lady at 22 Months old.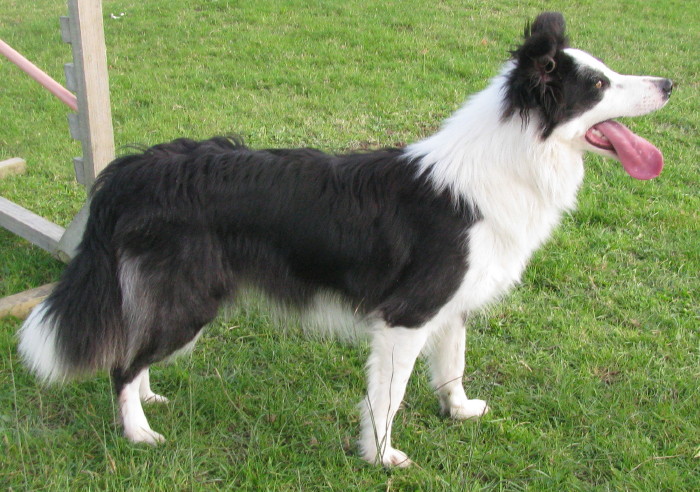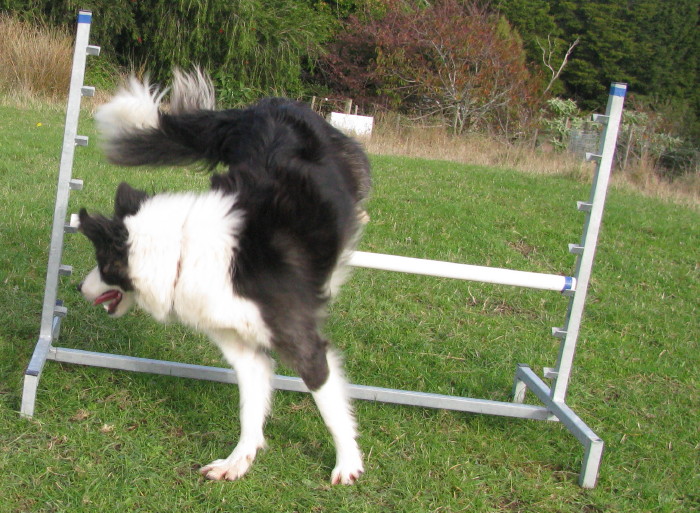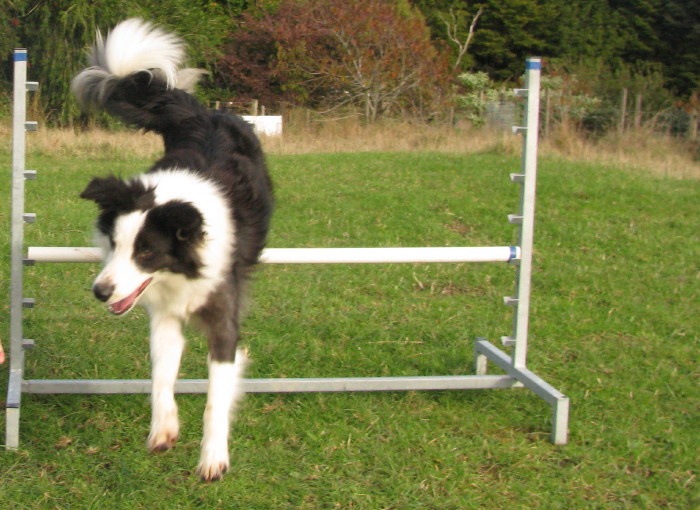 This is Lady at just over 11 months old and starting her agility training.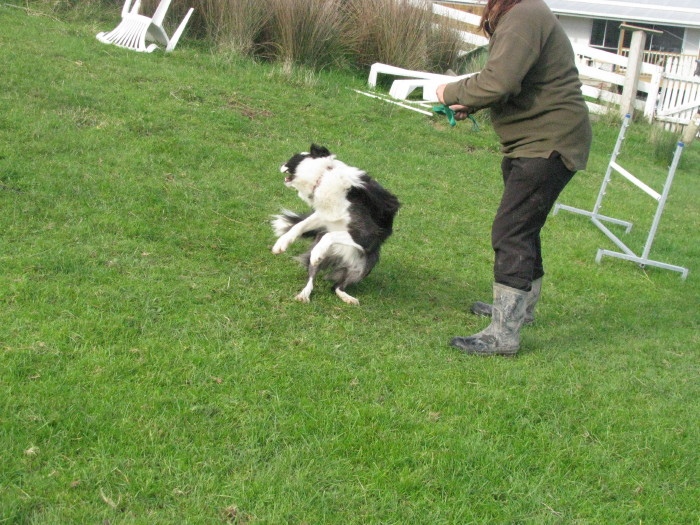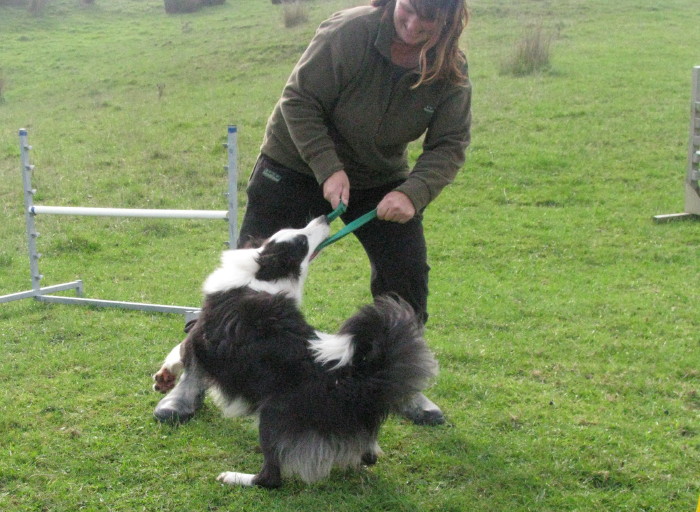 Doing her left and right turns, just started to teach her them.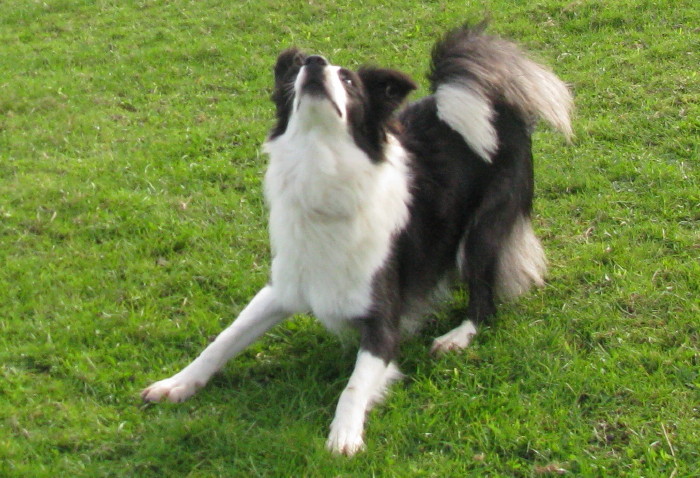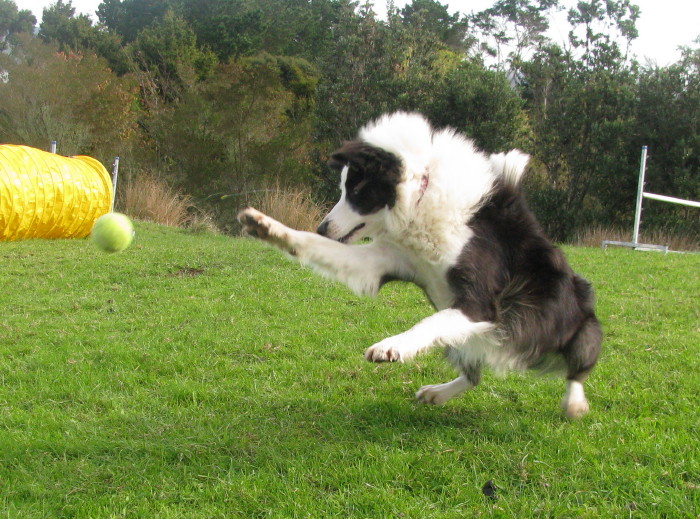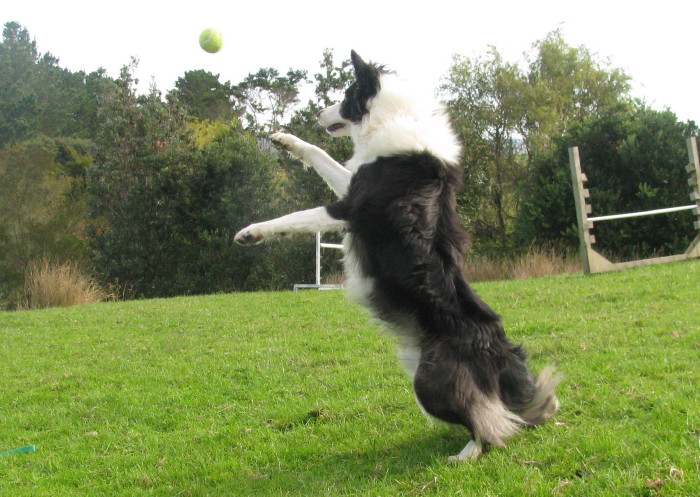 Lady catching the ball, she was missing quite often today, she hit it with her feet. Was an off day for the ball, she normally catches it even if I throw it straight past the side of her.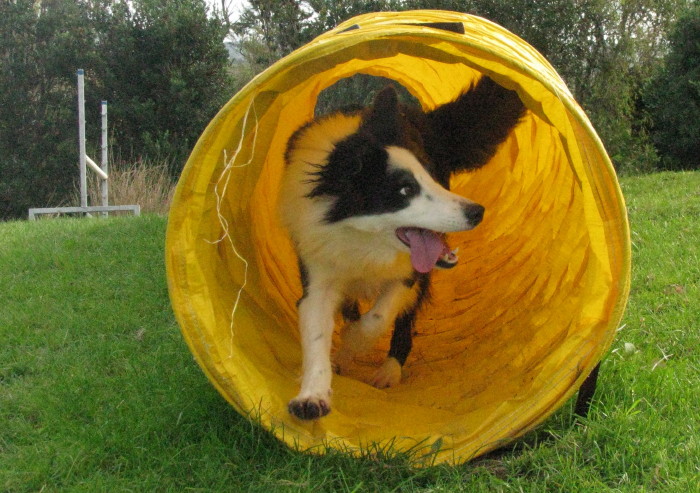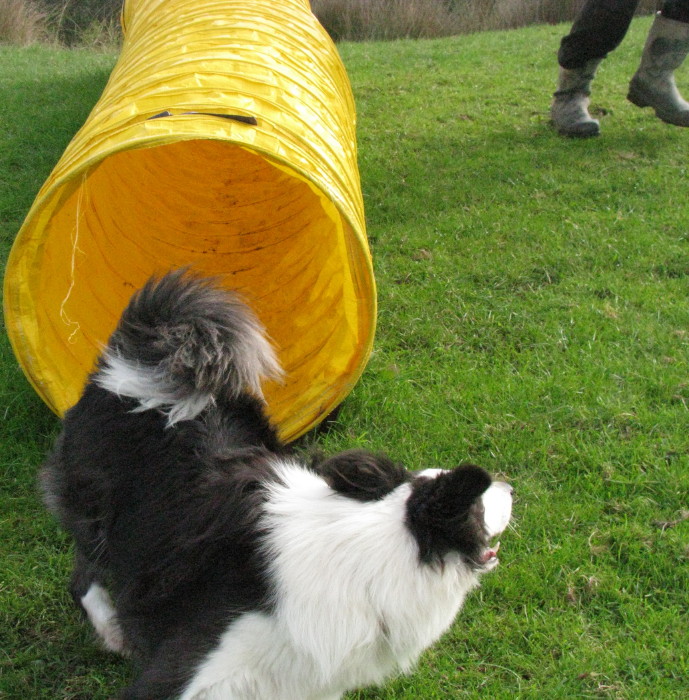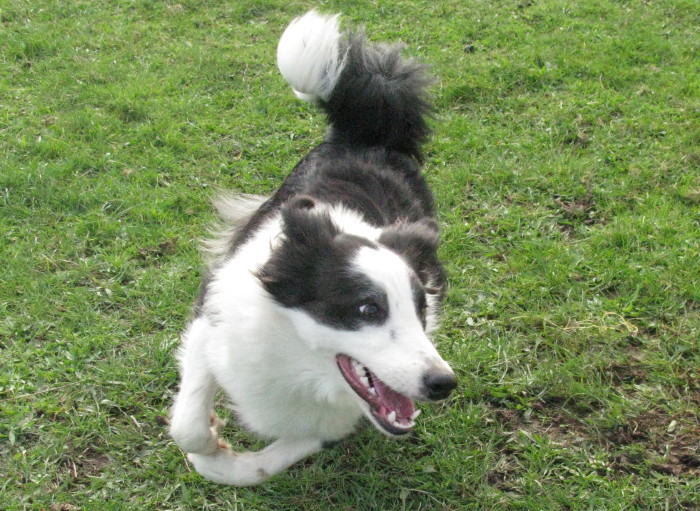 The Tunnel.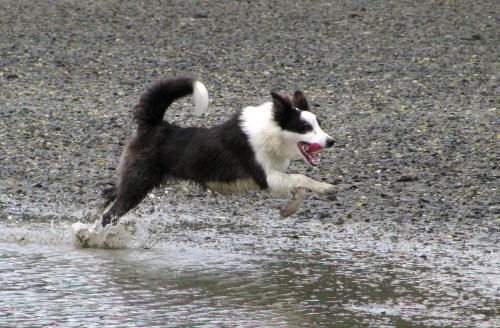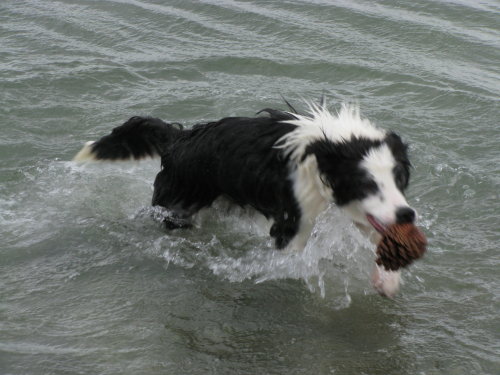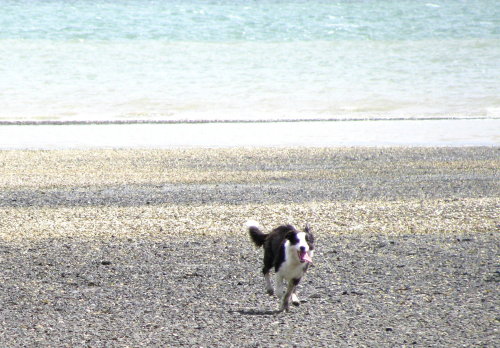 Lady down the beach.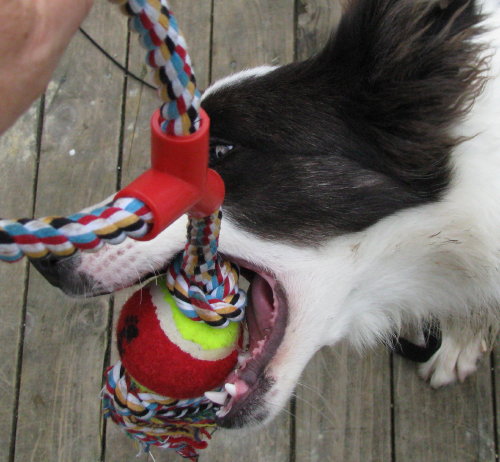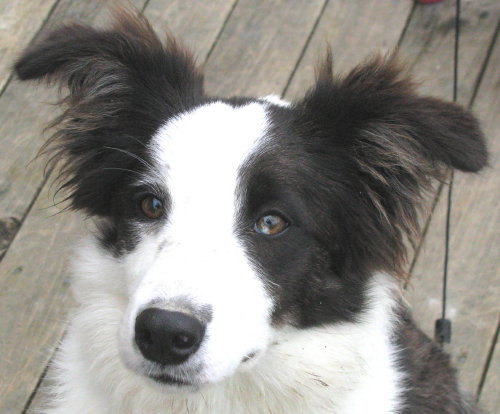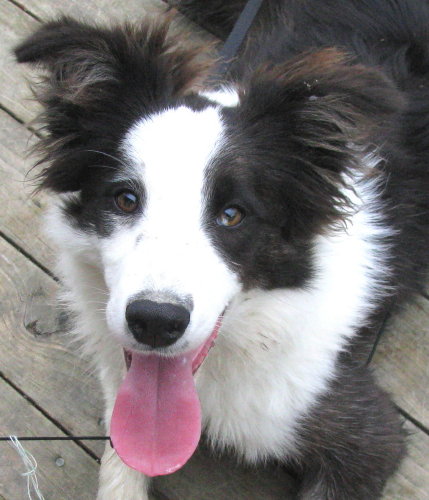 Lady 6 months old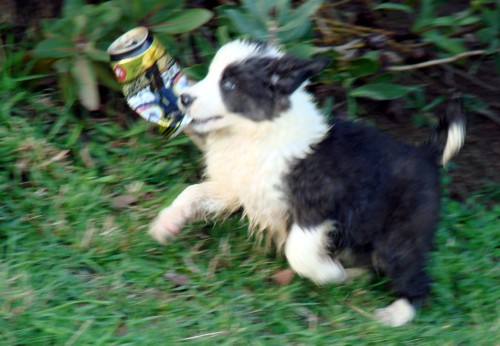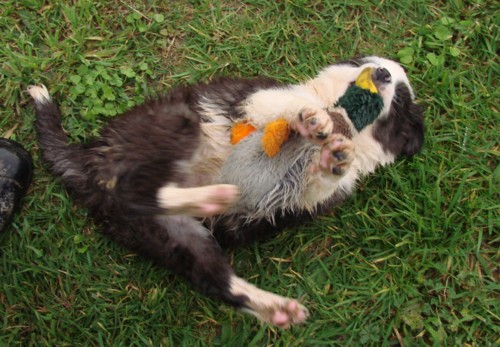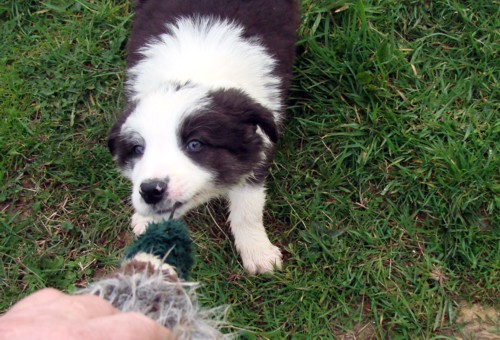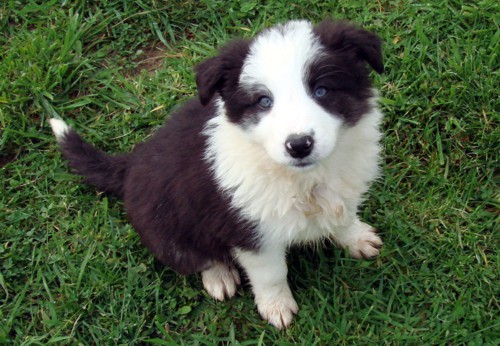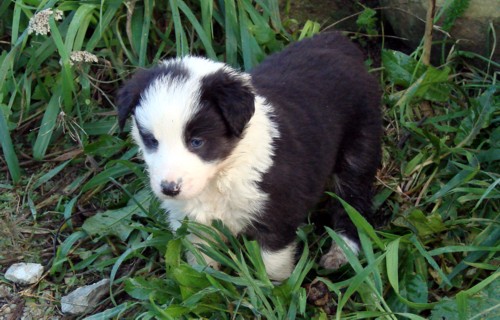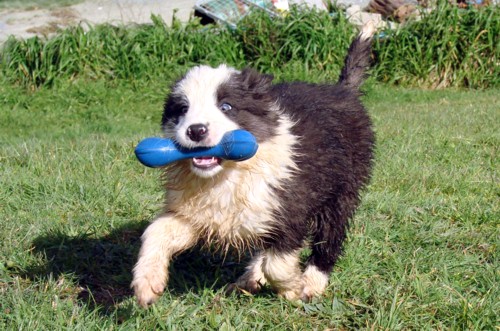 OHUTU DIAMOND TRUE LADY'S PEDIGREE
ASTRA SKY

ISDS NO: 278035

NZKC NO: 18007 - 2005

ASTRA MARS

ISDS NO. 248493

SADGHYL PIP 193219
SADGHYL CAIRN 169884
BECK 165084
GEM 225547
AMOS 189463
SPRIG 187973
ASTRA PRIDE

ISDS NO. 255649

WHITEROSE KEP 228380 SCOT.NAT CH
MOSS 173999 1994 ENG. TEAM MEM.
GAIL 207961
ERYRI NAN 214305
ERYRI ROI 204258
BUTE 191203
LASSIE DIAMOND LADY OF OHUTU

NZKC NO: 09373-2002

BROXA GORDALE GHYLL

NZKC NO :09491-2000

ROGANSROCK FINAL (UK IMP)
SH CH. BEESTING THE LITTLE WIGGINER
BEESTING GRACE AND FAVOUR OF ROGANSROCK
NAHROF OUTWARD BOUND (AUST IMP)
NAHROF FINAL EDITION
DANBETH BELLA MARIE
DJUNGA LADY

NZKC NO: 08226-1999

LIVE T RIDE AT GLEN CLOVA
NZ & AUST CH. MOYSTONHILL MIDNITE SUN
CH. CLAN-ABBY FANTASY - OF - LOVE
BORDERFAME DJUNGA MOOARN (AUST IMP)
BORDERFAME HIGH ACCLAIM
BORDERFAME RED SUPA STAR