RAINSTAR QUE SERA at OHUTU ADX ADV GOLD JDX FD RN (KAY)
NZKC NO: 05267-2007 DOB: 10/4/2007
SIRE: ASTRA CAP
DAM: Ag Gr Ch & J Gr Ch RELKO LET IT RAIN
BOTH PARENTS CL AND CEA CLEAR.
KAY HAS BEEN DNA TESTED CLEAR FOR TNS
Kay measured at shoulder 512mm - MIDI
Video's of Agility Kay in Senior Kay 2nd place Senior RT Erin and Kay YKC 2nd place
Kay came to Ohutu Kennels at 8 weeks old. She is a lovely pup and has fitted into life here like she was born here. She is playful and cuddly and nothing has fazed her yet she has got a nice thoughtful nature. I am very glad that I decided to keep Kay. She is laid back most of the time / playful and very trainable. She has great speed when motivated or sees the need. I have never taken Kay to sheep but she has showed interest. Kay is getting obedience training and also basic agility training. She is doing very well. It is going to be very exciting when she and her litter mates are all ready to start Agility competing. I like her compact shape and it looks like she will stay that way now, built for speed but also strength. Kay has been to her first obedience shows and now has a number of ribbons in elementary and seems to like 2nd place which is good for me, still learning. I started agility at the end of 2008 with Kay, we started off a bit rocky but are now getting on track. She has won out of elementary and just starting to get a few places in Starters and Novice. She has also got her AD. Kay has won out of Elementary Obedience & Special Beginners at ribbon trials. Update 2010: Kay is now 3 yrs old and getting placed regularly in Novice and competing in Intermediate courses. She has qualified ADX Silver & JD. For the first time this year I put Kay around sheep , she is very keen but also showed she does have stock sense. I do enjoy working with Kay and she does a variety of things for me, obedience/agility/flygility/tricks and now I will be training her on sheep this year. She is a very cuddly bitch but can switch onto the job nicely. Will at some stage have a litter of pups from Kay, would like to use a dog from Sky/or Cloud breeding over her. Over the last few weeks Erin has taken over the handling of Kay for Obedience and also some of her agility runs, she is working well for her and coping with the change back to me without a problem. Update 2011 Kay has now won 2 senior courses at ribbon trials with Erin running her. She came 2nd to Style in Novice at the 2011 Eukanuba National finals. Keri Neilson (Breeder) has also had a couple of runs with Kay while Rain was out having her litter of pups. Had some nice jumper B runs with Keri and Erin loves running her at ribbon trials. Kay is a very consistent bitch and improving all the time. Looking forward to seeing what she will produce over the next couple of months when we will have a run of agility shows. For the first time Kay decided to come on heat at the wrong time so missed some of the agility shows, she has always in the past come on over the Christmas break so can't complain. Kay is a wonderful bitch in all ways and has gone to join her family at RainStar kennels.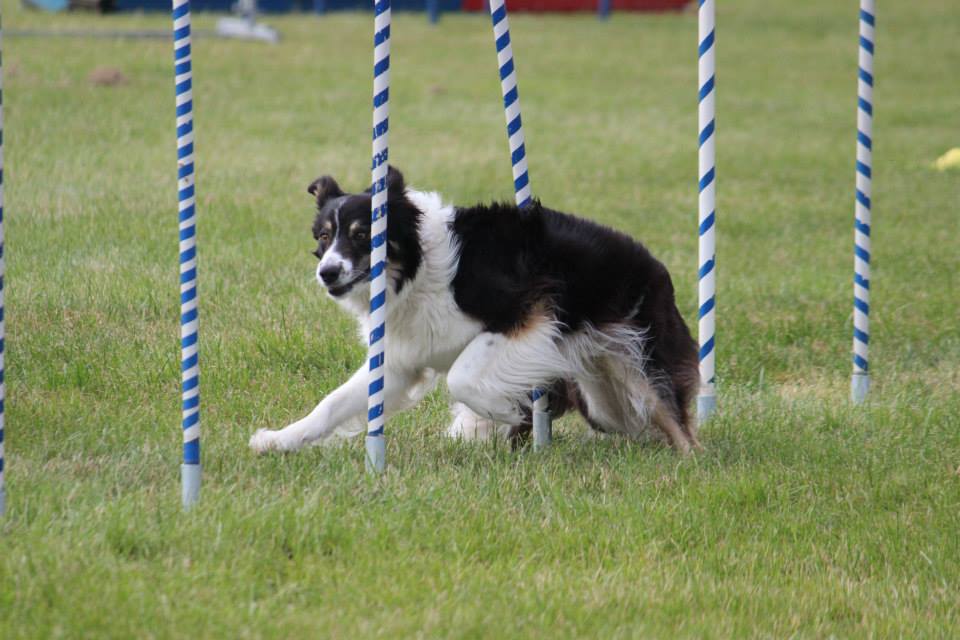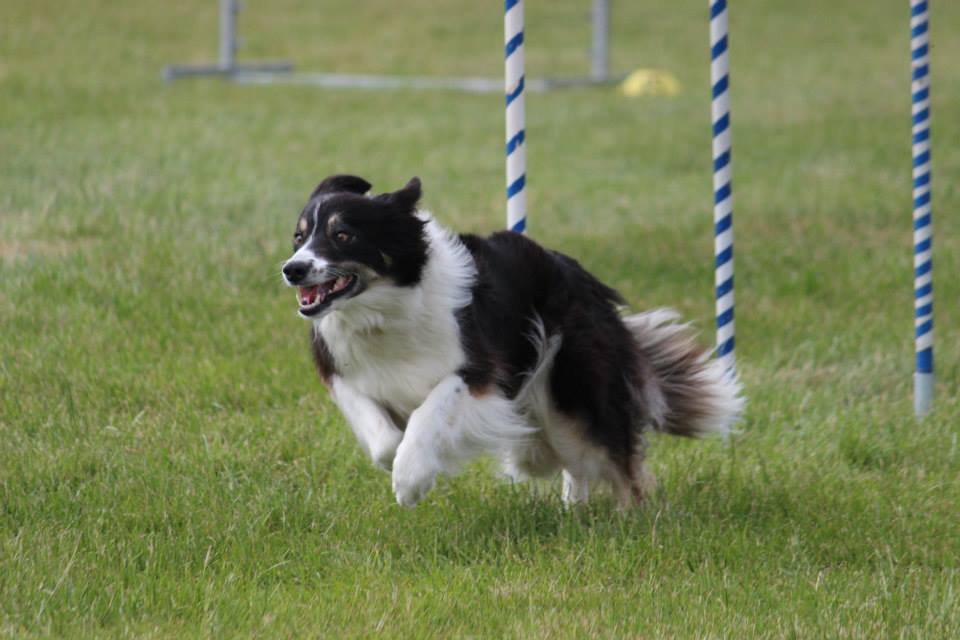 A Happy Kay running for Keri.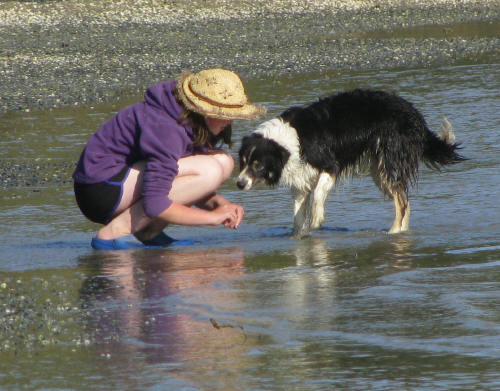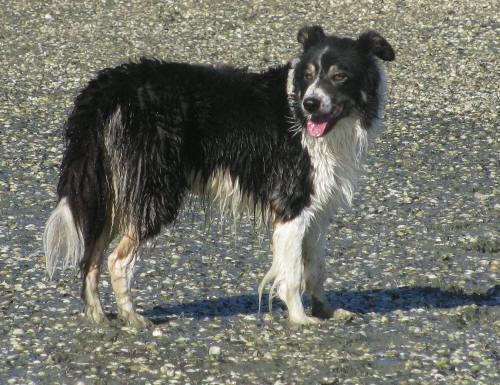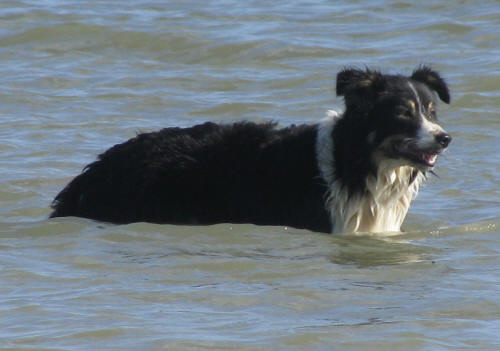 Kay down the beach.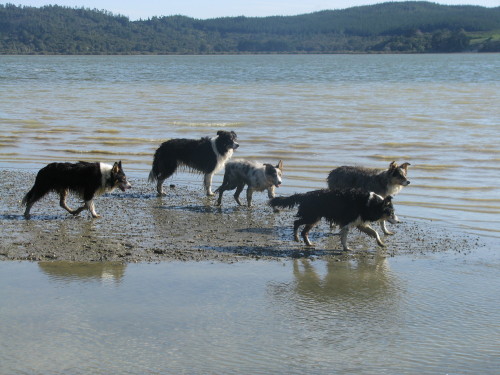 Tee, Kay, Blue, Quest, Trish all down enjoying the beach.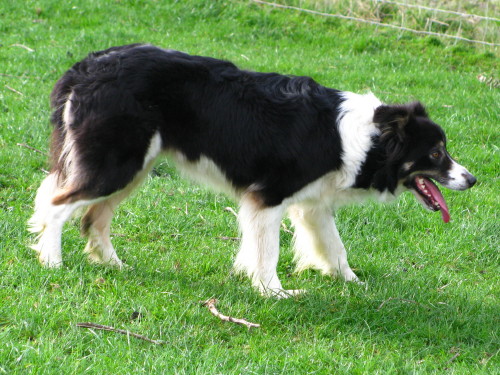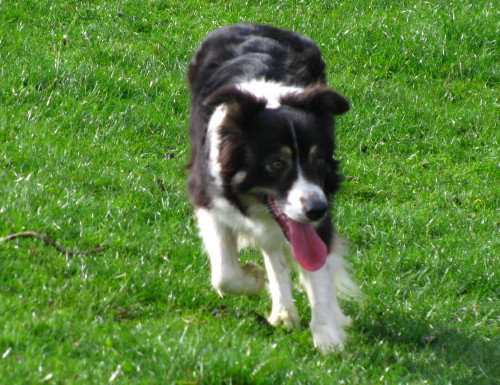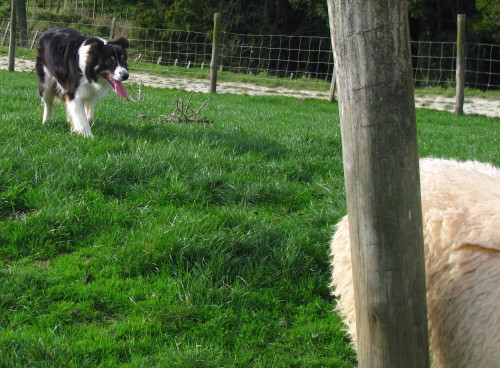 Kay working sheep.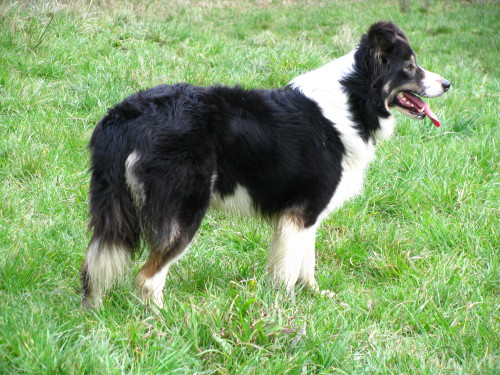 Kay 4 years old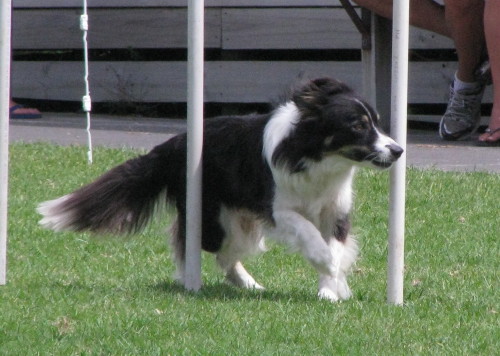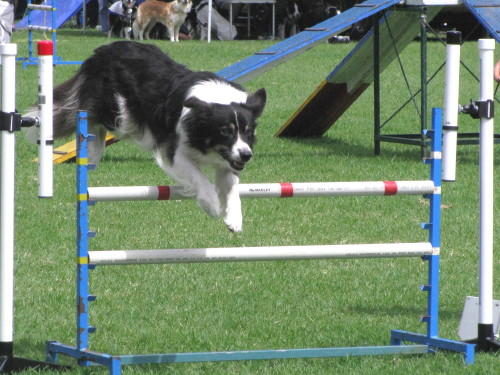 Kay doing Novice 2011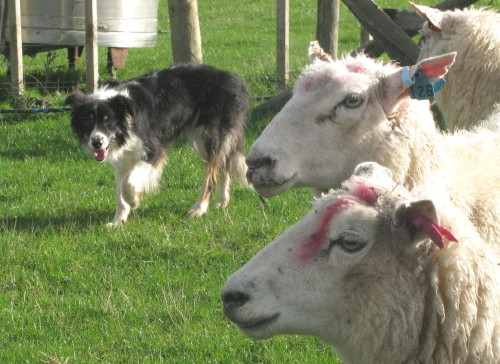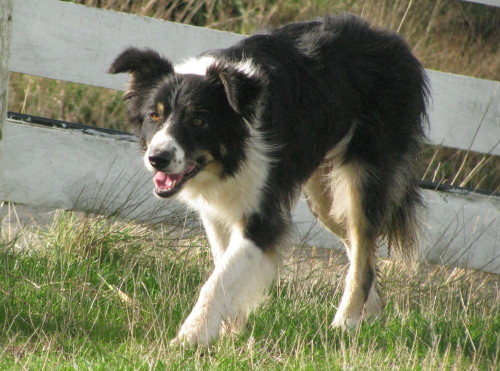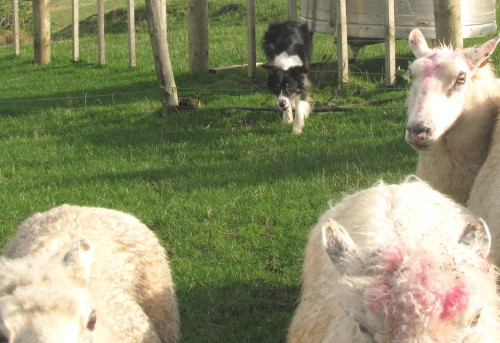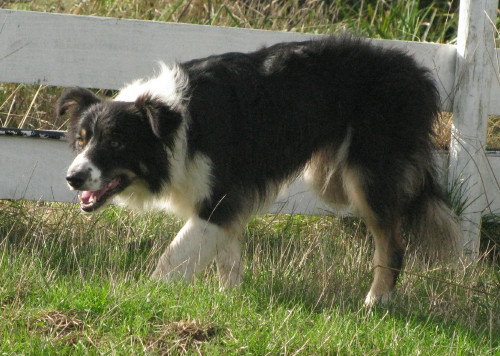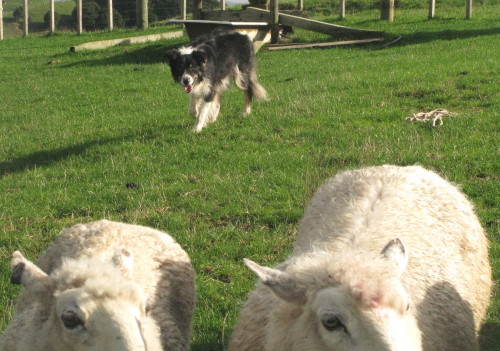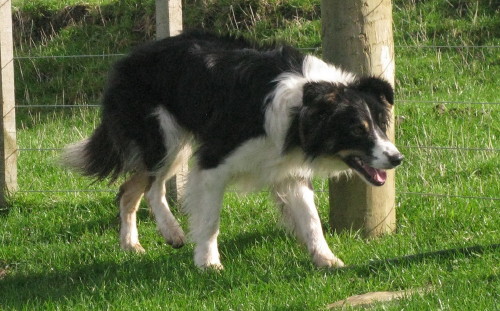 Kay on sheep 2010.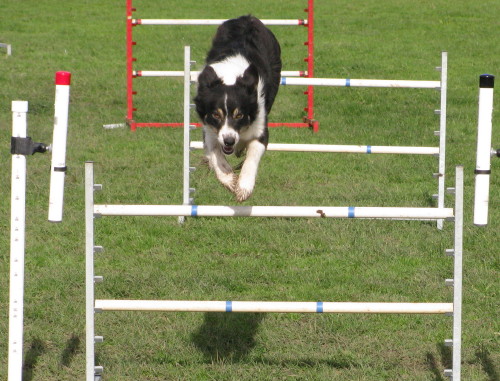 Kay competing at Akarana Jumpers.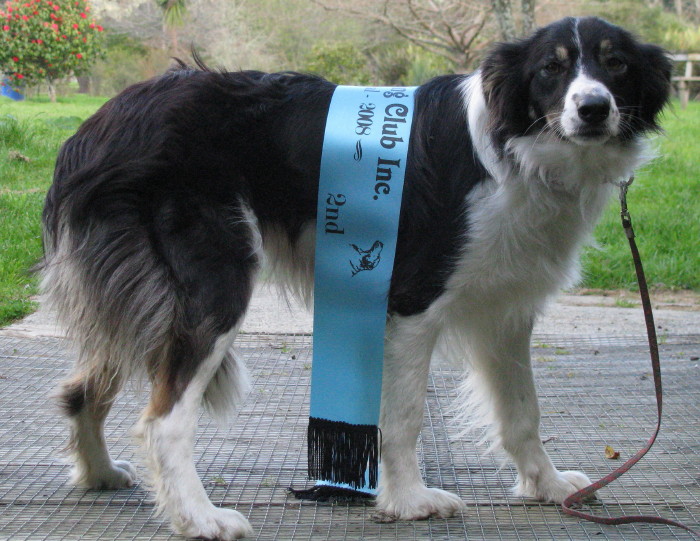 (A very happy?) Kay with her (2nd) Obedience ribbon.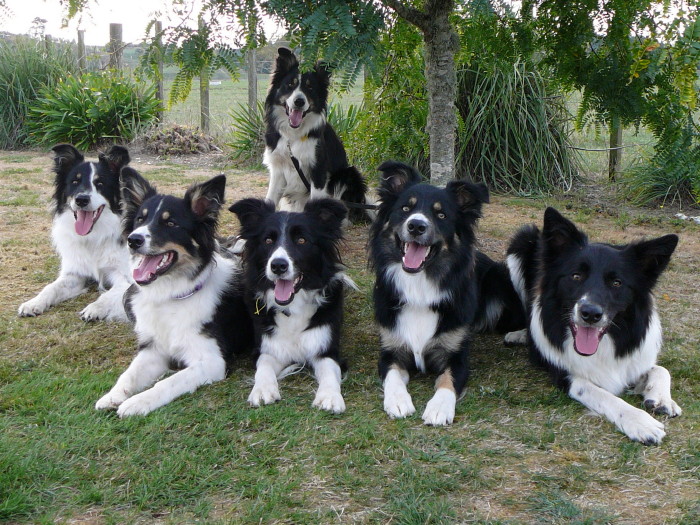 Phantom, Stevie, Rain (Mum), Edge, Sharky and Cash at the back. Kay's litter mates and Mum at their 1st birthday party.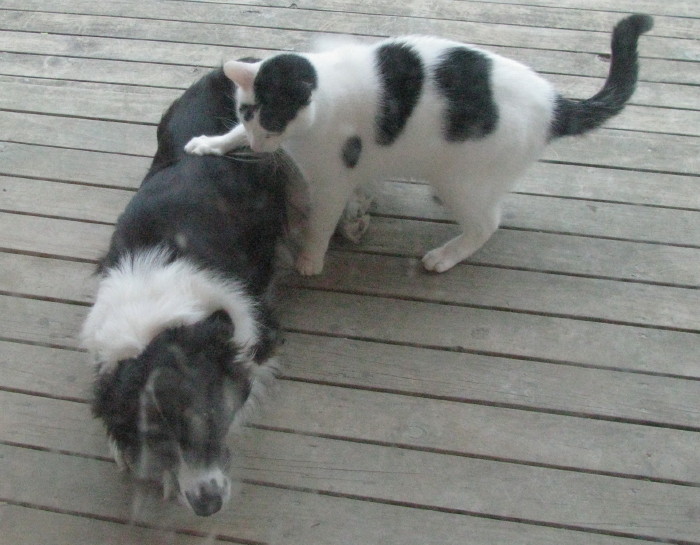 The power of the paw.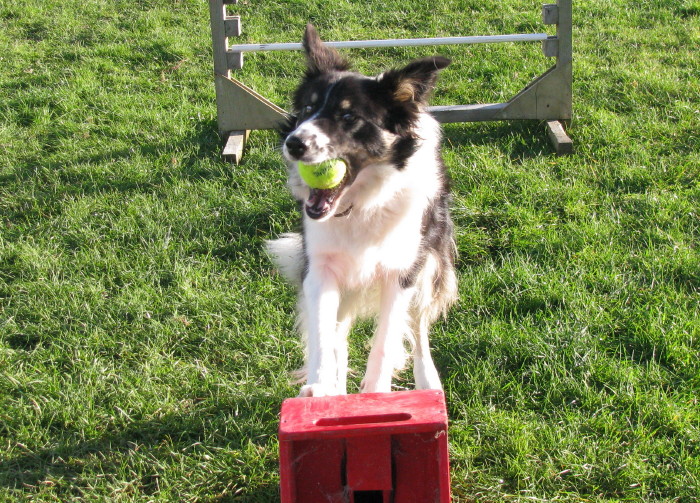 Kay doing Fly ball.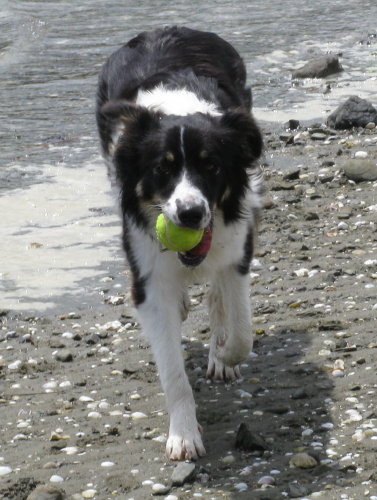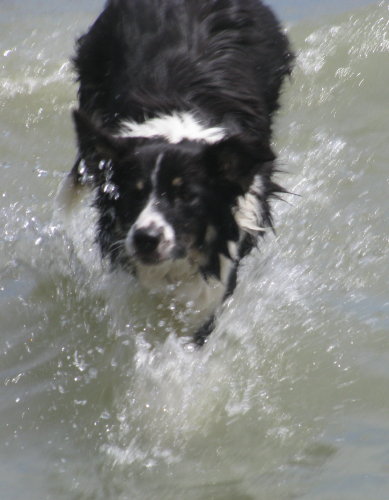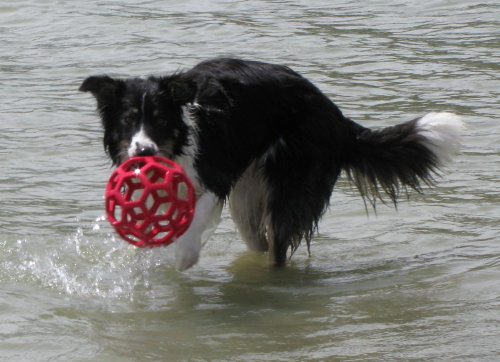 Kay down the beach 8 months old.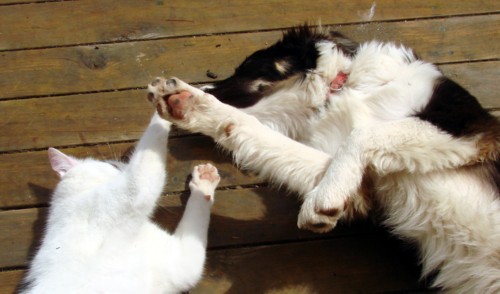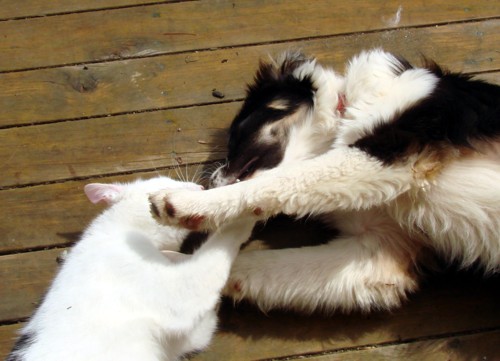 Kay playing with mitten. Kay gets on really well with mitten.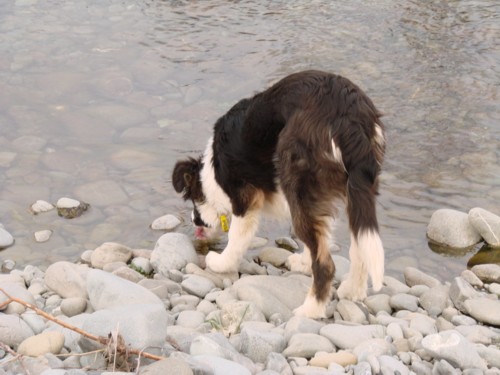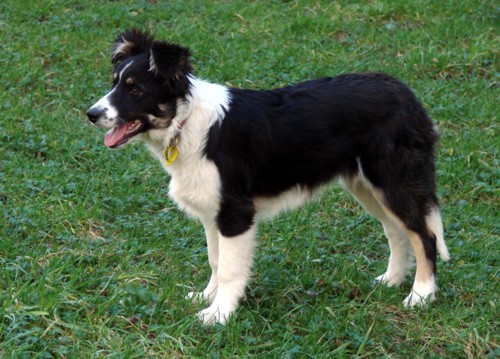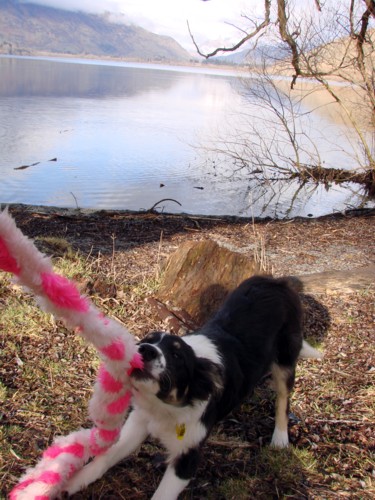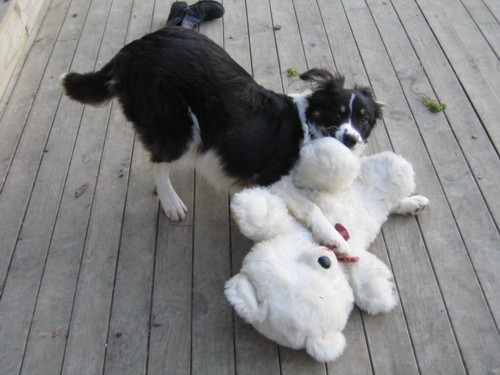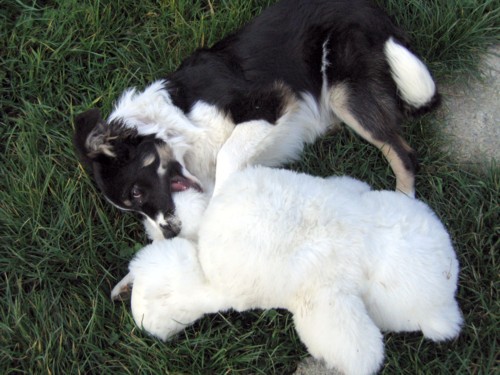 Kay with her new bear.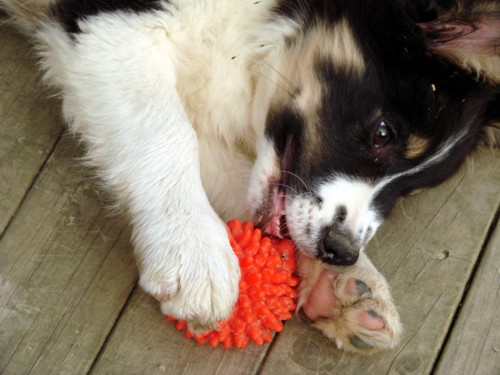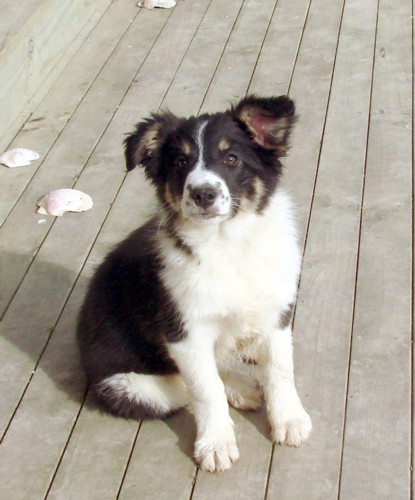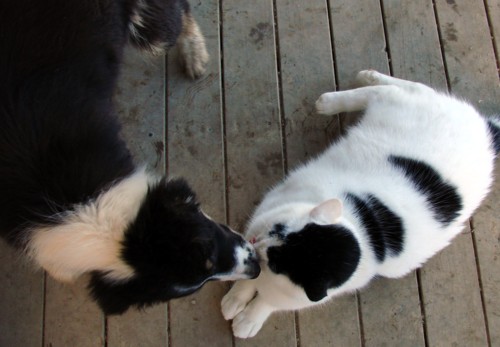 Kay at nearly 3 months old.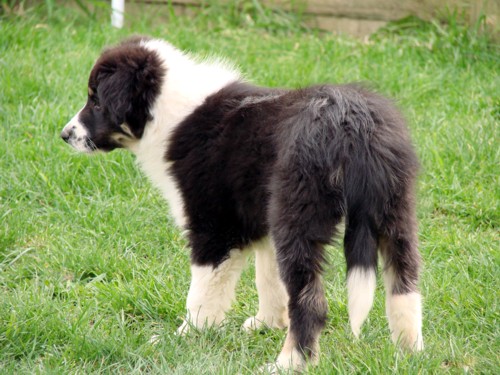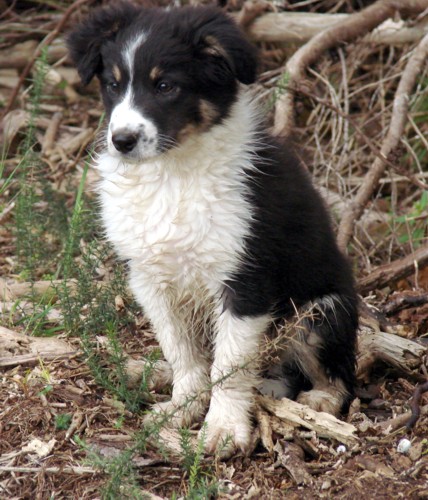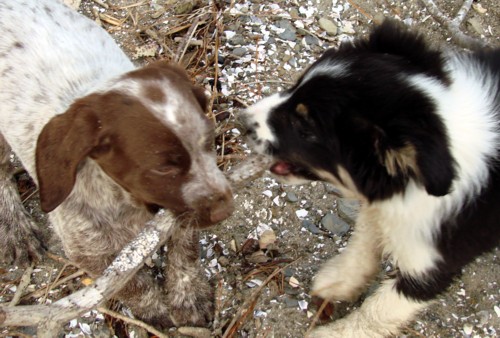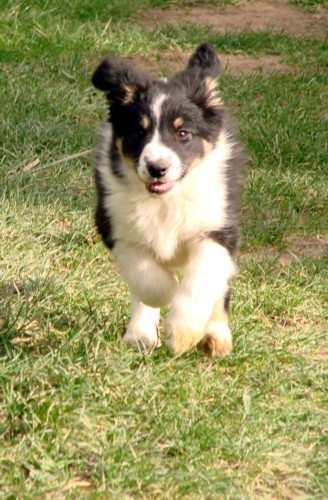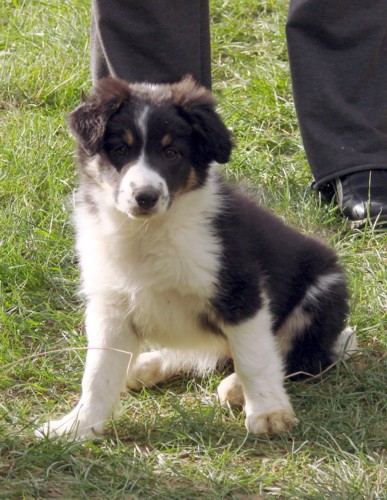 Kay on the way down the beach.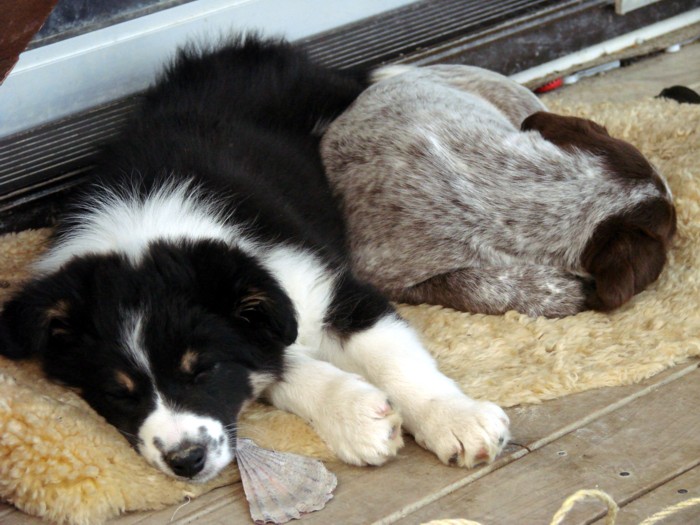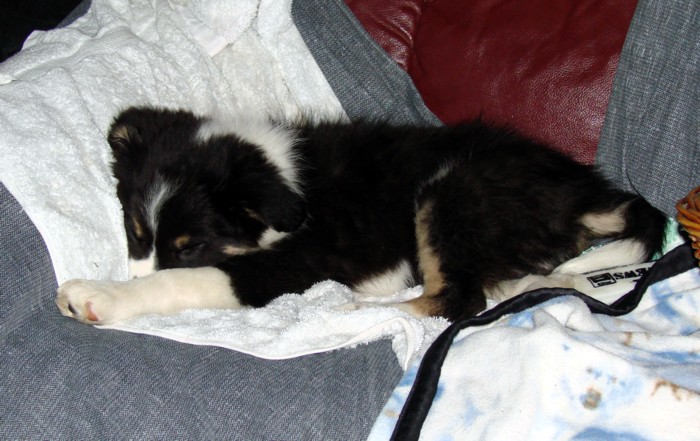 Sleep time after a big play.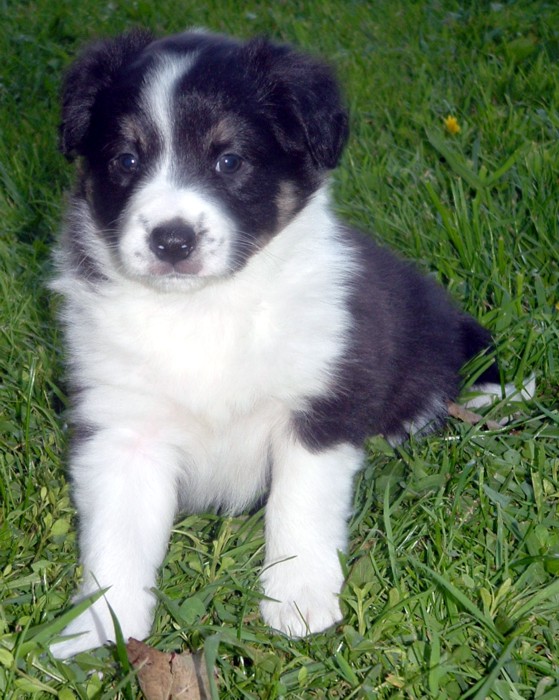 Kay at 5 weeks old.
RAINSTAR QUE SERA AT OHUTU'S PEDIGREE
ASTRA CAP

ISDS NO: 277223

NZKC NO: 18004 - 2005

CAP

ISDS NO. 266571

DOLWEN CHIPS 194883 1994/1996 INT. DRIVING CHAMP
TAFF 167290 WELSH TEAM
DOLWEN NAN 163833
JILL 245915
ELIAN JAFF 224086
MAID 217488
ASTRA BUTE

ISDS NO. 248719

SWEEP 180949 1998 INT. SUP. CHAMP
BILL 159525
MIDGE 162829
ERYRI NAN 214305
ERYRI ROI 204258
BUTE 191203
RELKO LET IT RAIN

NZKC NO: 01056-2005

OB.CH LIKA BULL OF LAPINEEK CDX
CH LOCHINVALE TART'N TAXAS-T
CH DAJARRA JAZZMAN
CH KERRYBRENT D'BLE DELITE
OB.GR.CH IF ONLY OF LAPINEEK CDX
ONE TO MANY OF LAPINEEK CDX
OB.GR.CH. GAIETY GIRL OF HEIDESA ADX.CDX
RELKO CHIRAC AD
RELKO BORODIN
MARCLAN BOUNCE
RELKO GLINKA
RELKO KAFKA
CH MARCLAN KNIGHT RIDER
RELKO BALAH (IMP - UK)