Ohutu Flying High
NZKC NO:07380 - 2009 DOB: 9/09/09
SIRE: LOCHEIL CALL THE SHOTS (IMP UK) AF02841801
DAM: ASTRA CLOUD NZKC NO: 18006-2005
BOTH PARENTS DNA TESTED CL & TNS CLEAR
About 515-520 mm at the shoulder
FLY HAS BEEN DNA TESTED CLEAR FOR CEA
Fly is a nice bitch but has that bit of independence that I like in a sheep dog. She has nice style and eye on sheep, very good heading instincts like her Dam and a natural balance. I haven't put firm commands on her yet but she is getting ready for that as she gets older. Fly will be trained mostly for sheep work but I also play ball and will train basics of agility to her. In the end I do want her to do both. 2010 Update: Fly has just turned 12 months old and over winter has only had the odd work on sheep, I will pick up her training as the longer days come in Summer. 2011 Update: Fly is 2 yrs old now and is ready for general farm work. She is keen to work but has had limited general farm work yet. 2012: Fly was put to Ace and has given birth to 3 bitch and 3 dog pups on the 25/5/2012. I will be keeping Flash from this litter. 2015 I have sold Fly last year, originally with the thought of getting another litter later on but have decided not to breed from her again.
Video of Fly sheep practice at 18 months old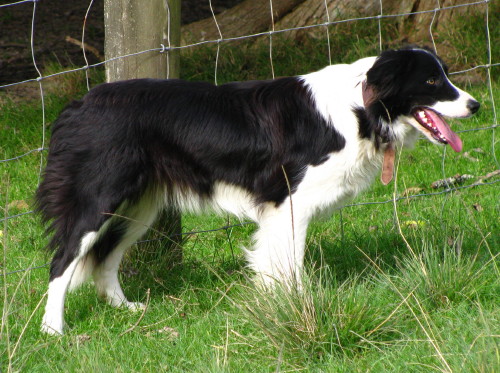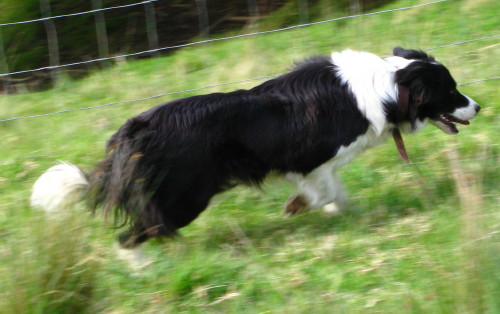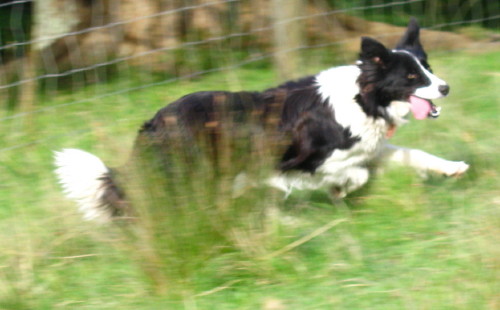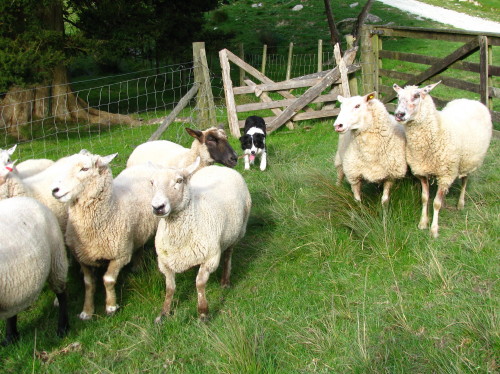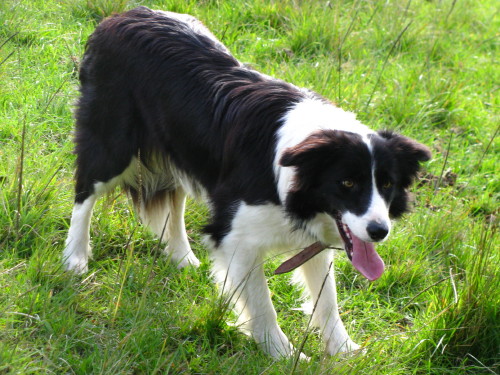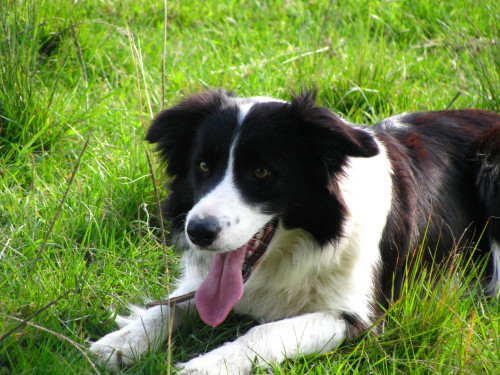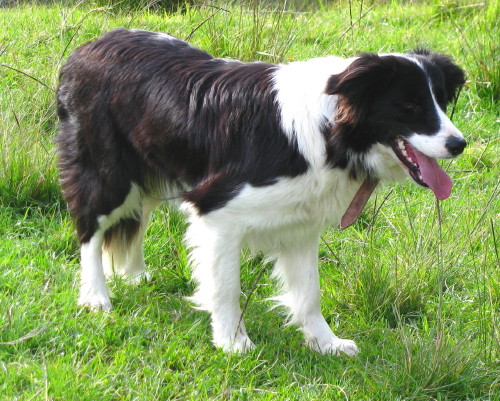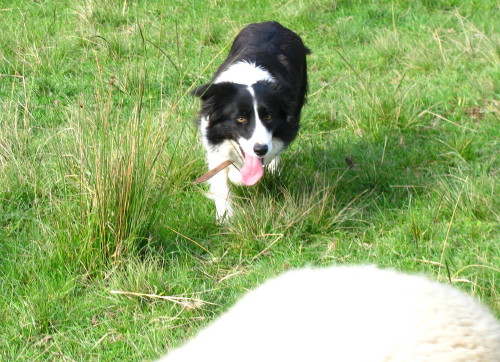 Fly 2 years old on sheep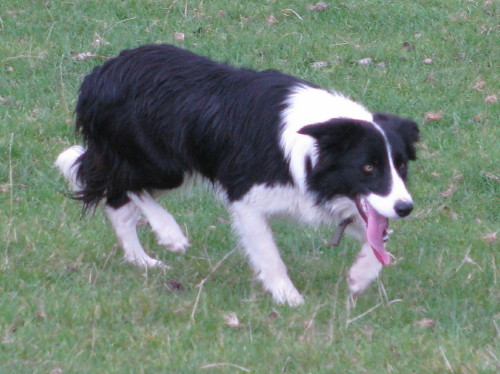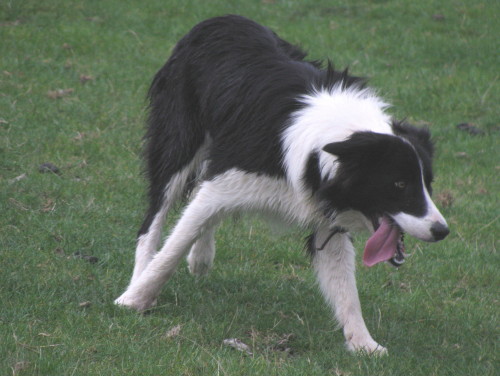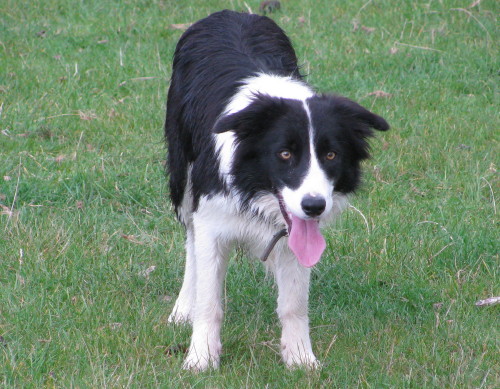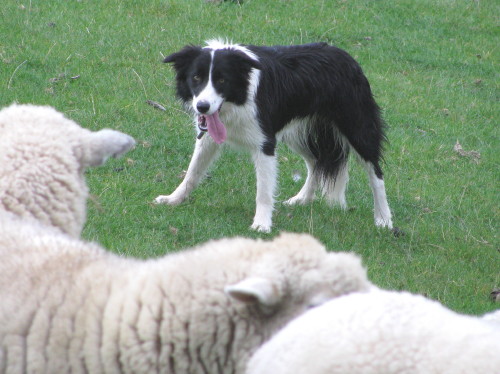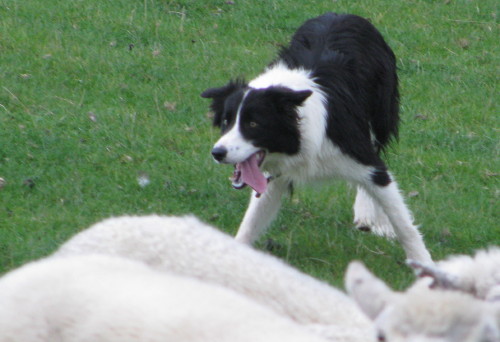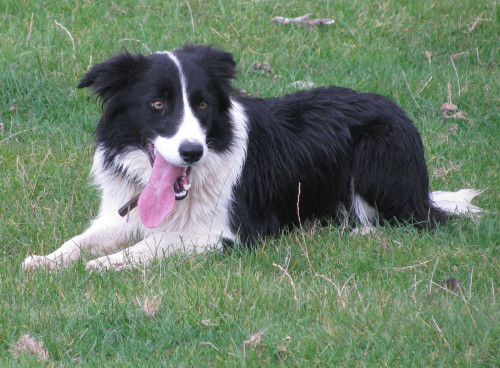 Fly 18 months old. Working sheep confidently and thinking on the job.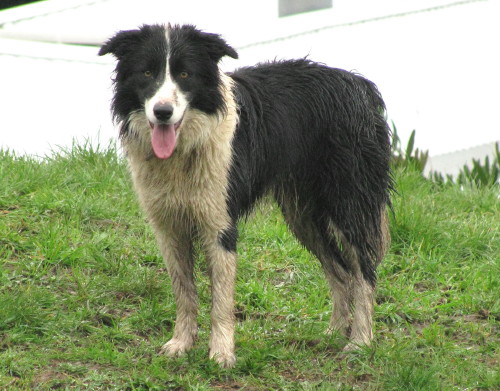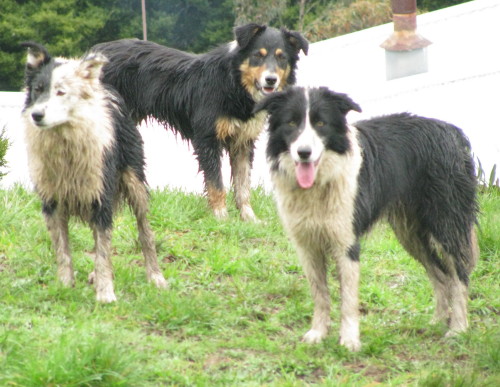 Fly & Queen, Skip & Fly winter 2010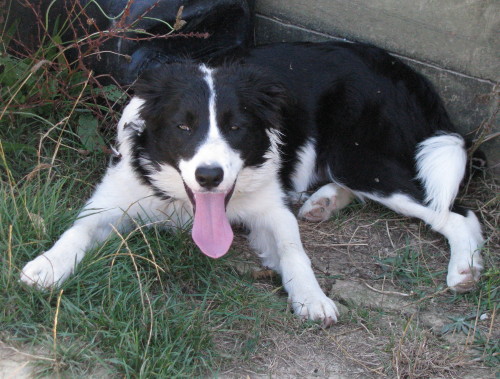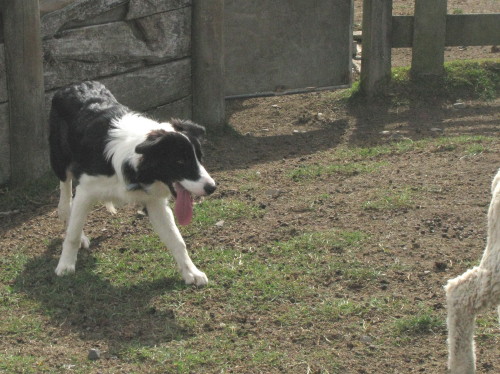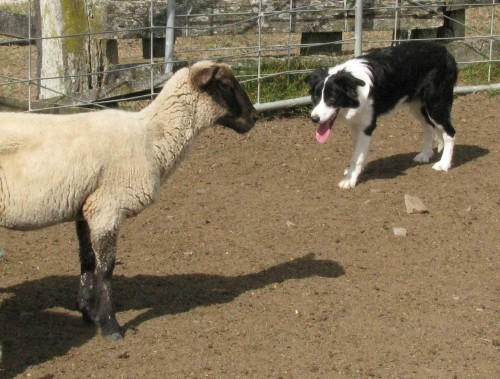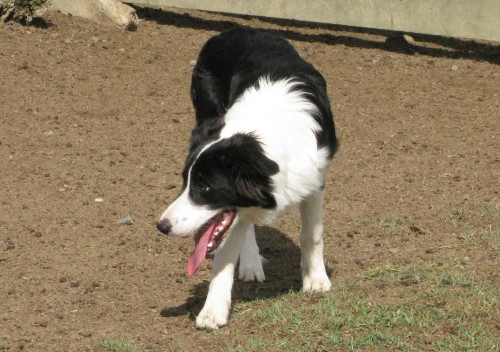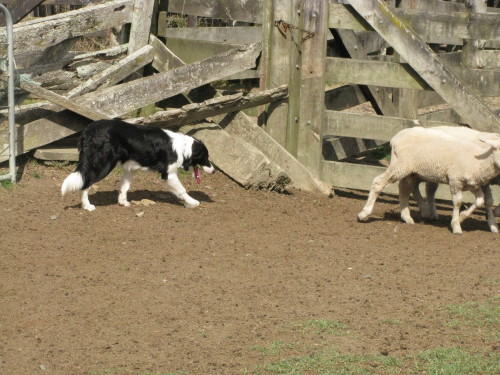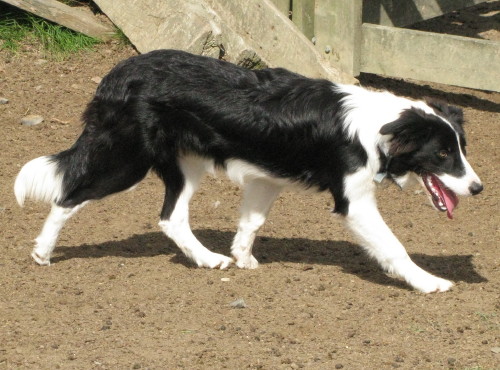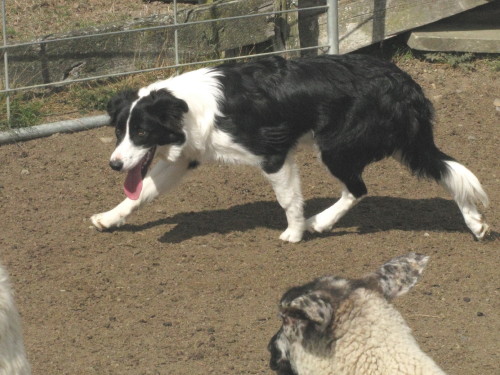 Fly's Pedigree
Locheil Call The Shots

AF02841801

Multi Ch Pikkupaimemen Spy Catcher
Grand Ch Borderfame Bravo CDX AD
Multi Ch Minimbah Showdown
Aust Ch Cheryla Mac Spade/ Aust Ch Minimbah Black Gypsy
Borderfame Polyanna
Aust Ch Minimbah Flash N Free UD/ Aust Ch MinimbahThe Signet CD
Multi Ch Pikkupaimemen Cascade Kid CD
Aust Ch Minimbah Hot Lyric
Aust Ch Minimbah Hot Pursuit/ Koonanda Melissa
Multi Ch Borderfame Sheer Delight CDX
Aust Ch Borderfame Sabre's Star UD/ Borderfame Slice O Heaven
Locheil Look at Gingerbell
Locheil Special Vintage of Corinlea
Ch Locheil Look North ISDS 183805
Sh Ch Viber Travelling Matt from Corinlea ISDS 157759/Lethans Jace at Locheil ISDS 168450
Nell at Locheil ISDS 205763
Int Sup Ch Wisp ISDS 161487/ Jan ISDS 185731
Locheil Madonna
Multi Ch Borderfame Heart N Soul
Aust Grand Ch Khayoz Soul Deep CDX/Borderfame Token O Love
Locheil Lets Party at Fortissat
Mobella Moonlight Magic at Tidespring/Draisha Peaches at Locheil
ASTRA CLOUD

ISDS NO. 277711

NZKC NO.18006-2005

ASTRA MARS

ISDS NO. 248493

SADGHYL PIP 193219
SADGHYL CAIRN 169884
SADGHYL DYKE 139107/SADGHYL COLL 107324
BECK 165084
SHEP 129901/LASSIE 152003
GEM 225547
AMOS 189463
GUNNER KEELE 148409/ZENA 130495
SPRIG 187973
FLASH 137604/MOORJOCK SAL 165328
CLOUD

ISDS NO. 260733

MIRK 218304
AMOS 189463
GUNNER KEELE 148409/ZENA 130495
KATE 206022
BILL 186305/HOLLY 174044
ASTRA NAN 248490
SCOTT 189240
WATTIE 162693/JET 157747
ASTRA BET 224920
JIM 207736/GWEN 194978