FD CH OHUTU CODE N LIGHTNING ADX JDX (SHIFT)
NZKC NO: 5015-2008
ISDS NO:
BORN 19/5/2008
OWNED BY CHELSEA MARRINER
Story and Photo's by Chelsea Marriner.
Shift came from Jinnie Gailey when he was 8 weeks old. Right from the start he was lovely natured and had endless energy but also had an 'off-switch' and could chill out when I wanted him to. When Jinnie told me that Cloud was in pup, I gave her a list of what I wanted - a light blue merle dog, with two blue eyes, pricked ears and a lot of white on his tail. Leggy, light framed, long coated but not too much coat. Cloud produced the perfect puppy!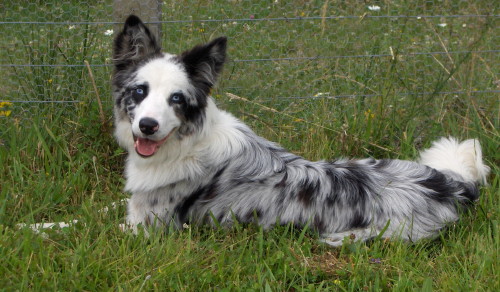 To me he is the perfect combination of an energetic dog who has an awesome hard case nature. He is eager to learn and will keep trying until he gets it right.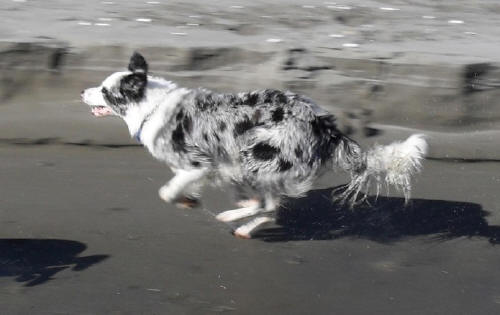 Shift is named after motocross and he has a motocross rider's attitude to life - live fast!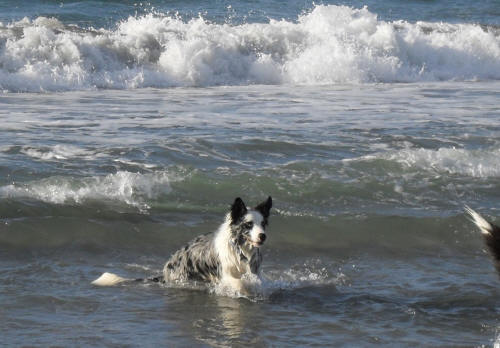 Shift loves playing in water, he loves the river, beach, ice and snow!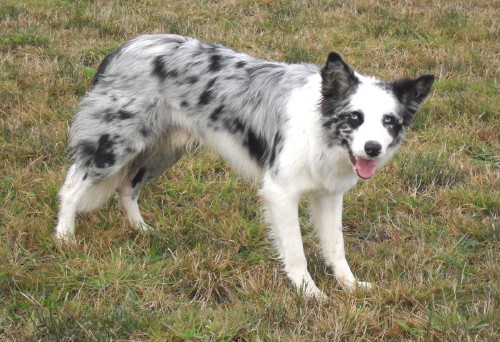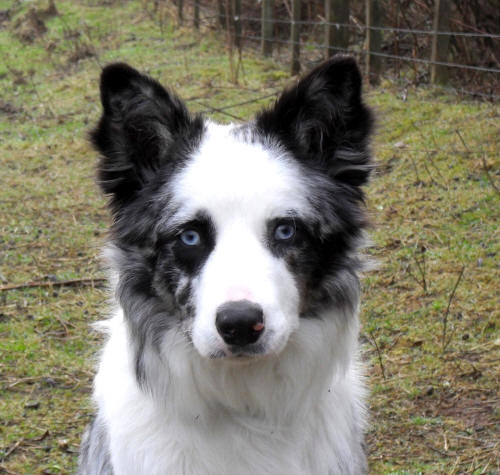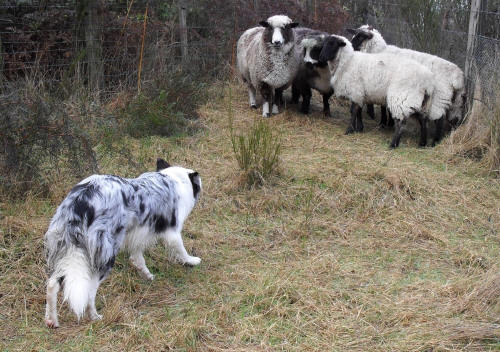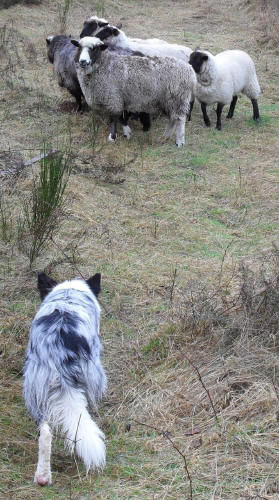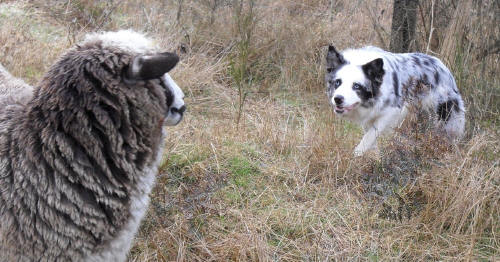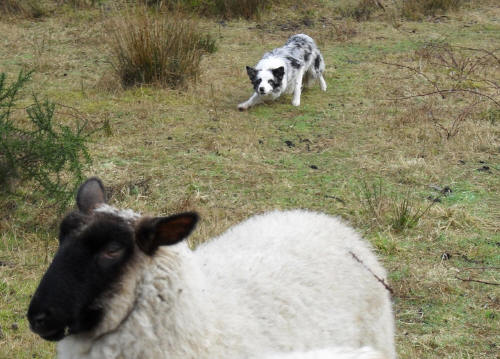 I have started working him on sheep and I think he's teaching me as much as I'm teaching him! He has a lot of eye and style and is very natural on sheep.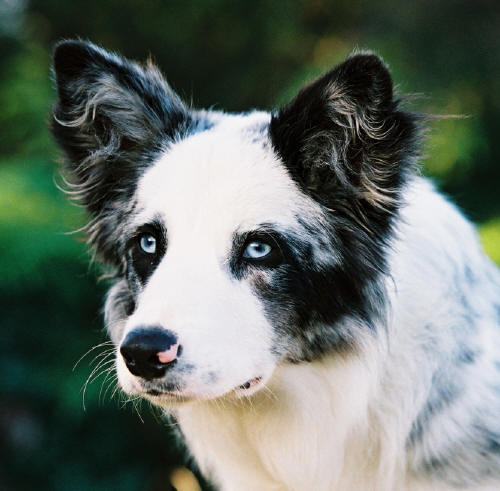 His agility and flygility training is coming on and he has some very cool tricks. We are also working on obedience and he loves that as well. He's my little blue unit!