GERMAN SHORTHAIRED POINTER PUP (MEG)
Born end of April 2007
The Meg has now hunted deer and slept in the hut probably in the sleeping bag too. She has had a fly in an airplane and is a ball of energy.
2010 Update; Meg is now 3 yrs old. Meg has been hunting again this year. 3 hunters and 6 Sika deer came out, so the freezers are stocked. Cyril getting himself 3 Sika heads. Meg had a lot of fun and will be counting the days to the next hunt. Here are some photo's from this trip. They all fly in by plane and out again.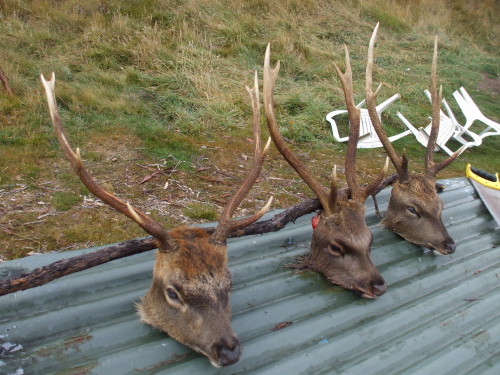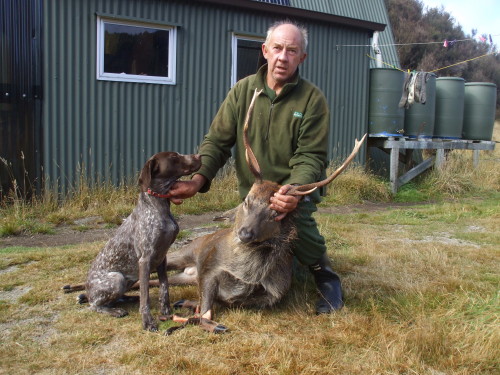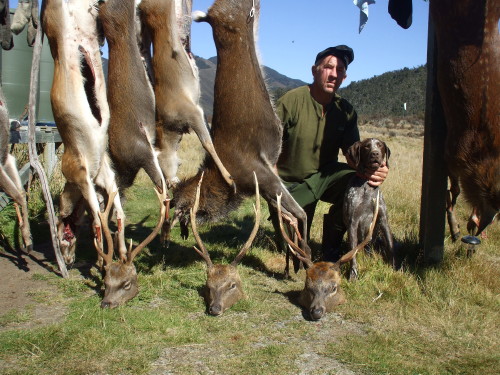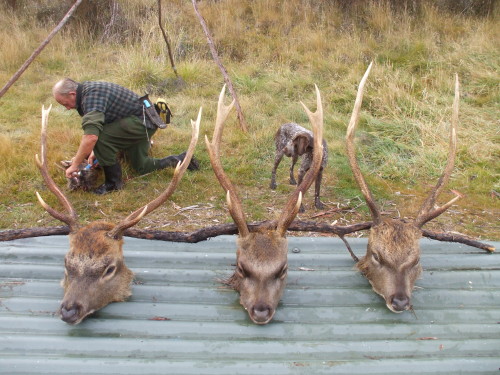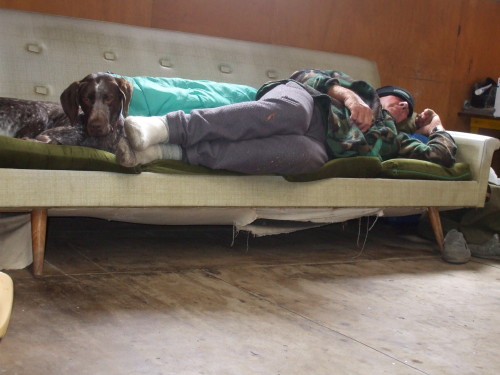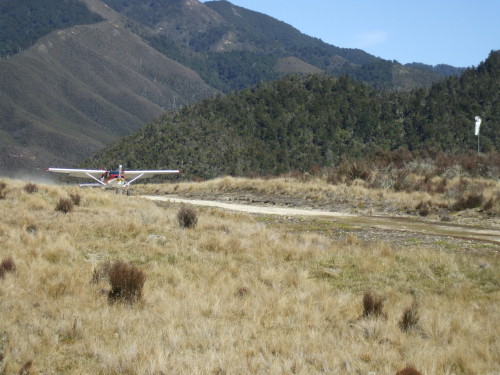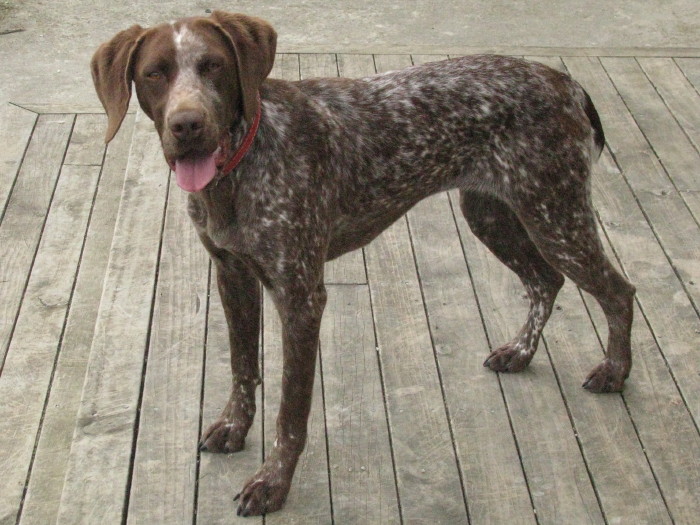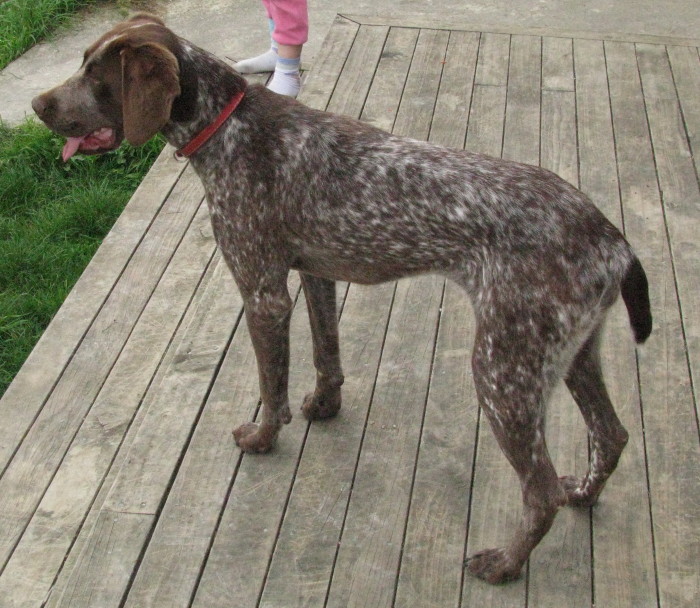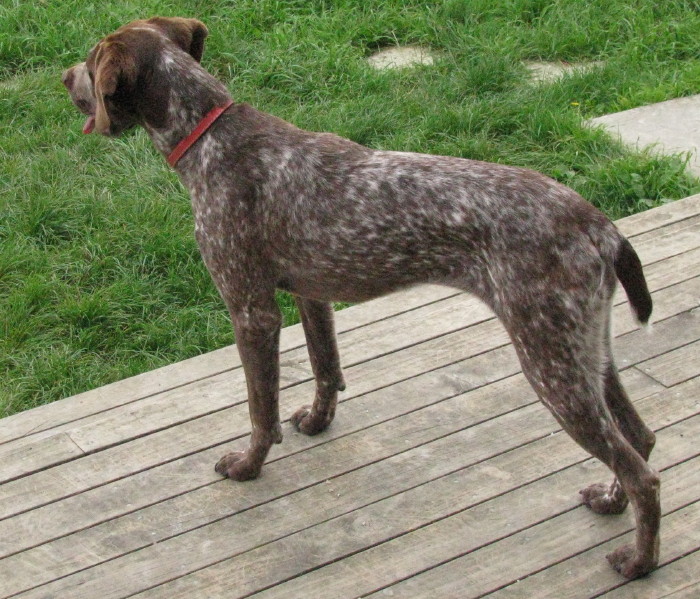 Meg 12 months old.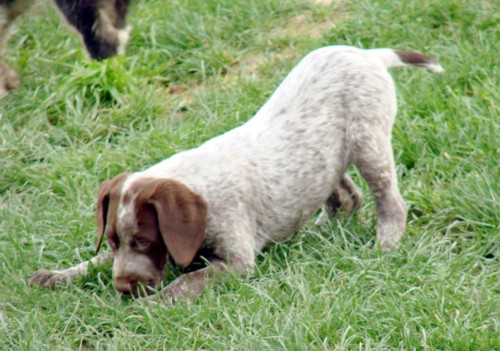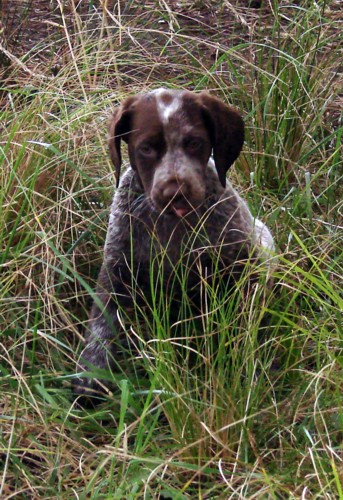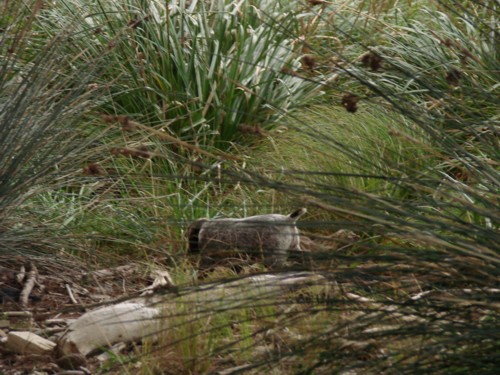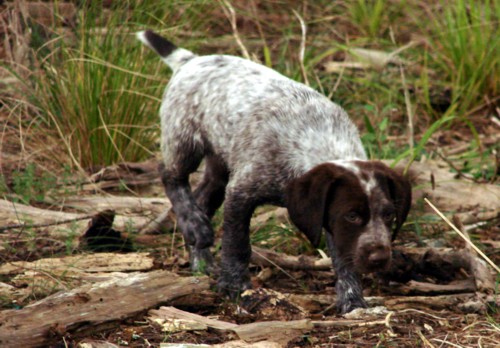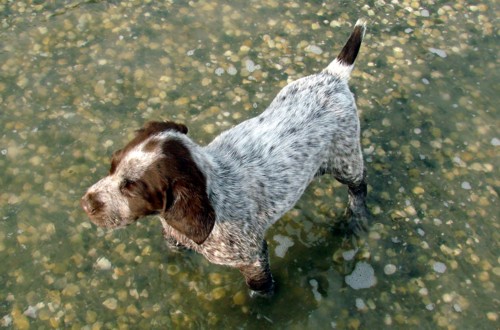 Meg's first trip down the beach.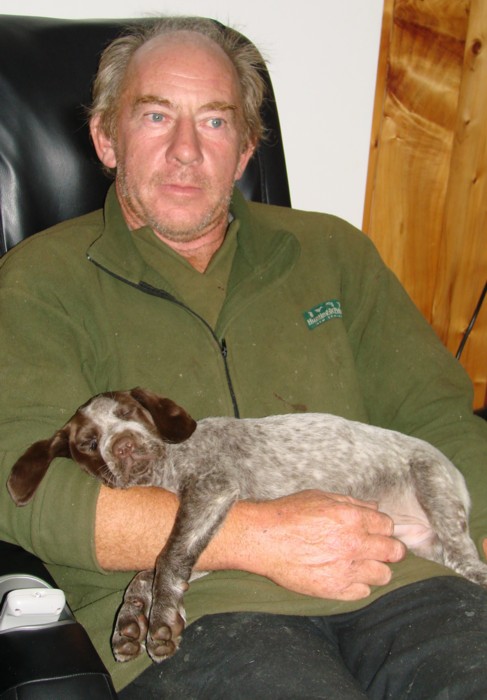 The new hunting dog. Looks pretty promising??