CRUZ AIMIN FOR MARS OF OHUTU (CRUZ)
NZKC NO: 01003-2007 DOB: 10/1/2007
ISDS NAME: OHUTU CRUZ ISDS NO: 288160
SIRE: ASTRA CAP ISDS NO.277223 NZKC NO. 18004 - 2005
DAM: ASTRA CLOUD NZKC NO. 18006-2005
BOTH PARENTS DNA TESTED CLEAR FOR CL & TNS
CRUZ HAS BEEN DNA TESTED CEA NORMAL
CRUZ'S PROGENY Competing Dog/Bitches of Ohutu Cruz
Cruz will live and work stock for a family just out of Maungaturoto. He will be Donna's first dog to train for stock work. He is a nice mix of Astra Cap and Astra Cloud. End of May: Cruz came for his first training run on sheep. I left a long rope on so if he wouldn't come off, he could be caught a bit easier. As it turned out the precaution was not needed. He went very well and just knew to keep them all in one mob, even had him walking up when told . Cruz is nearly 5 months old but is ready to start training. He headed nice and naturally like his Dam and you could see him thinking what he should do. He had just started to want to go and look for sheep at his home so needed to know the only time to go to sheep is when the boss takes him. I took Cruz again for a couple of weeks at about 9 months of age, he was doing everything good but does need to be worked to carry on the training. Last thing I had Cruz doing was pulling a big mob out of the paddock and driving all our ewes up the race home to the yards on his own, he showed nice pace behind sheep and was thinking of what he needed to do to keep them all moving and not breaking back. It will be up to Donna, his owner to whether he reaches his full potential with sheep work but he is also the family dog so has a good life. I have always liked this dog very much and have now used him over Astra Jill. I love the pups from this cross.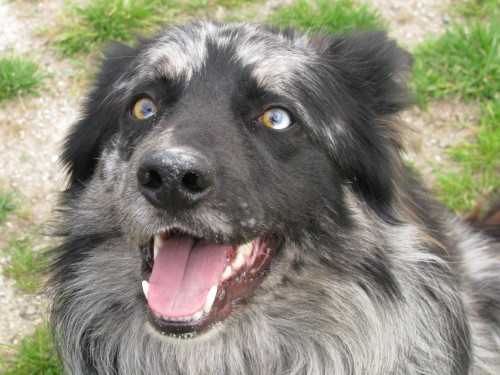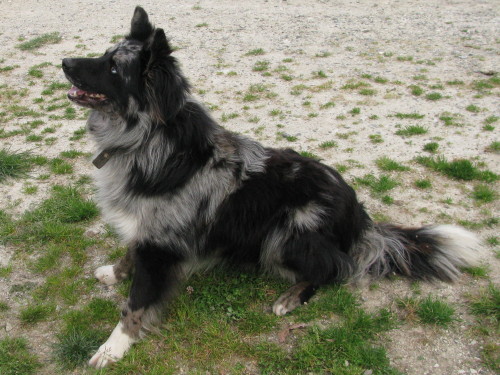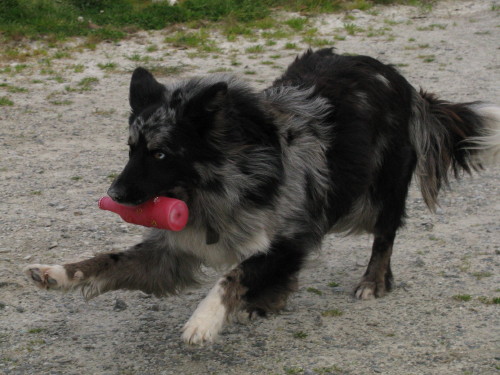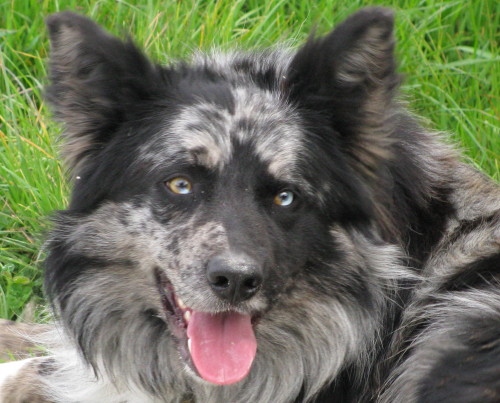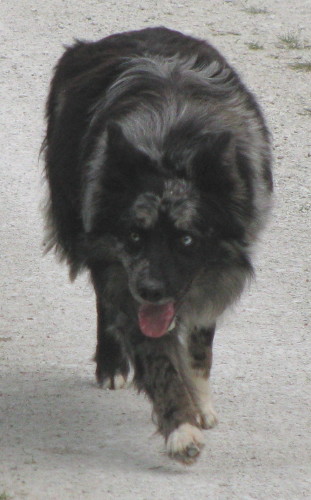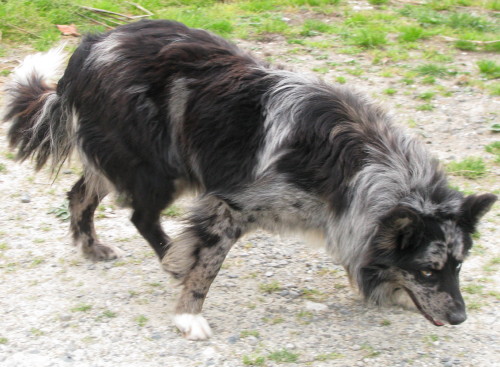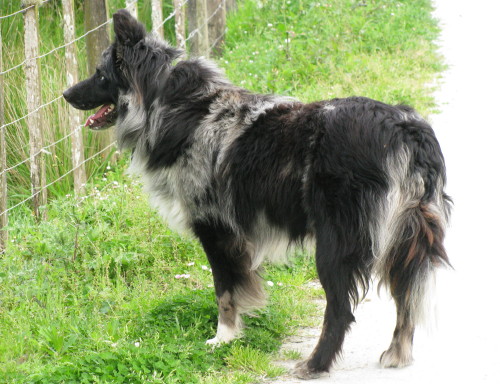 Took these photo's of Cruz at his home just this week.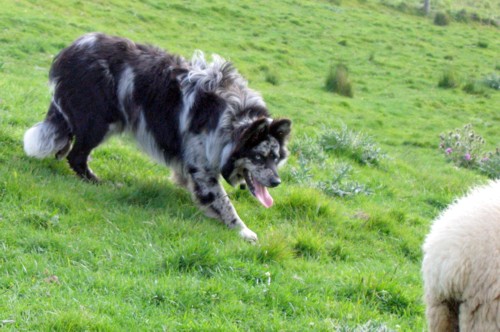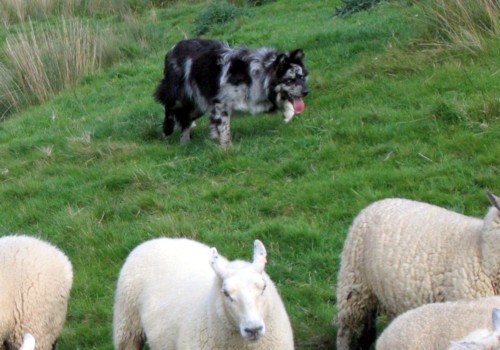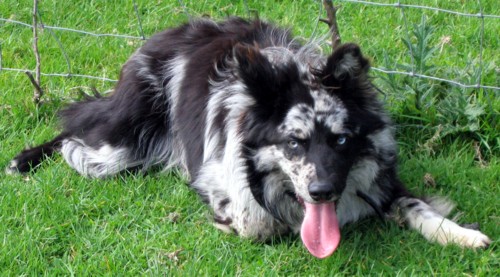 Cruz 9 months old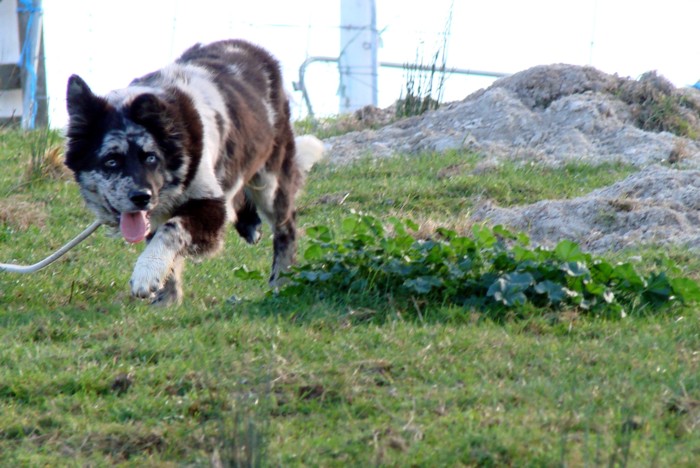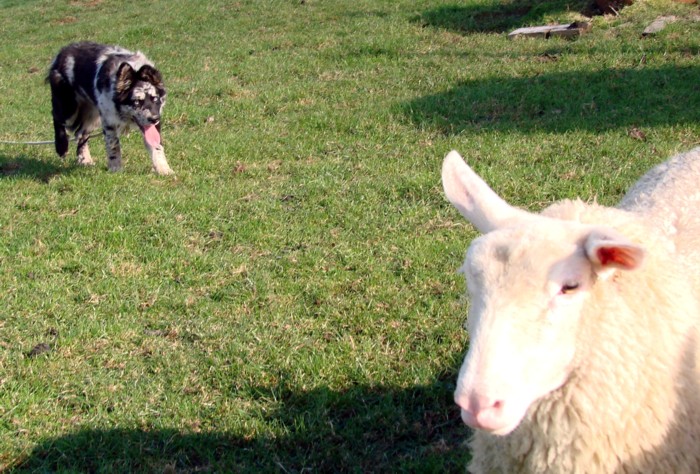 Latest photo's of Cruz at nearly 5 months.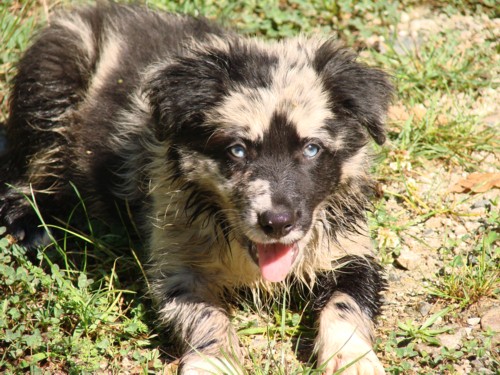 Cruz, his dark colouring appealed to me and his gentle attitude.
CRUZ AIMIN FOR MARS OF OHUTU (CRUZ)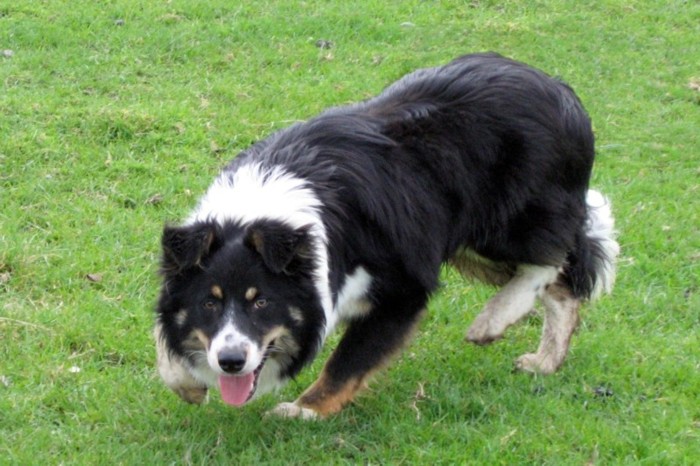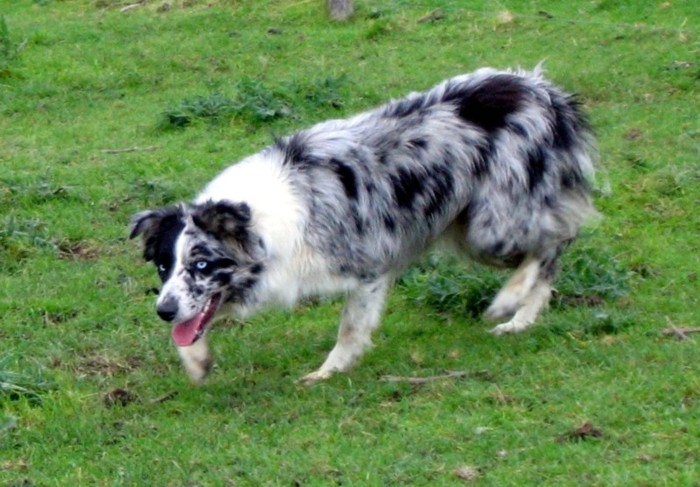 ASTRA CAP (SIRE) AND ASTRA CLOUD (DAM)
ASTRA CAP

ISDS NO: 277223

NZKC NO: 18004 - 2005

CAP

ISDS NO. 266571

DOLWEN CHIPS 1948831994/1996 INT. DRIVING CHAMP
TAFF 167290 WELSH TEAM
DOLWEN NAN 163833
JILL 245915
ELIAN JAFF 224086
MAID 217488
ASTRA BUTE

ISDS NO. 248719

SWEEP 180949 1998 INT. SUP. CHAMP
BILL 159525
MIDGE 162829
ERYRI NAN 214305
ERYRI ROI 204258
BUTE 191203
ASTRA CLOUD

ISDS NO. 277711

NZKC NO.18006-2005

ASTRA MARS

ISDS NO. 248493

SADGHYL PIP 193219
SADGHYL CAIRN 169884
BECK 165084
GEM 225547
AMOS 189463
SPRIG 187973
CLOUD

ISDS NO. 260733

MIRK 218304
AMOS 189463
KATE 206022
ASTRA NAN 248490
SCOTT 189240
ASTRA BET 224920