CHAR BORN 10/7/2006 (Last pup out of Fay by Astra Sky)
Fay (Char's Dam) at bottom of Page. 2010 Update: Cyril uses Char on the farm. Char is a very good farm dog and has been one of those that you don't really train, they just do the job after a couple of basic command sessions. A very nice bitch!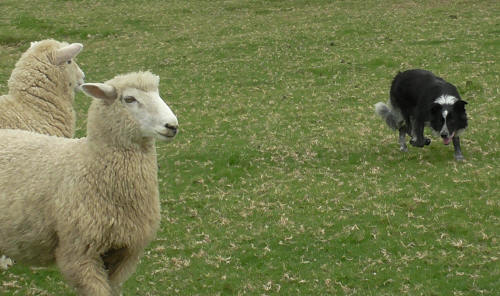 Char at Kaiwaka dog trial 2014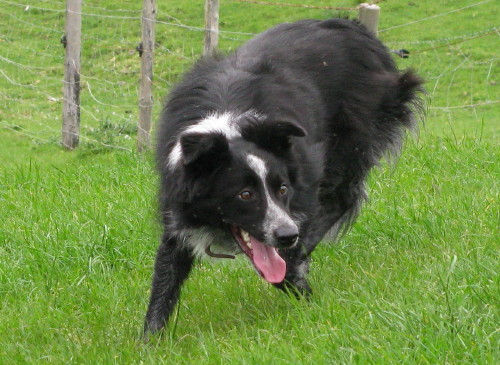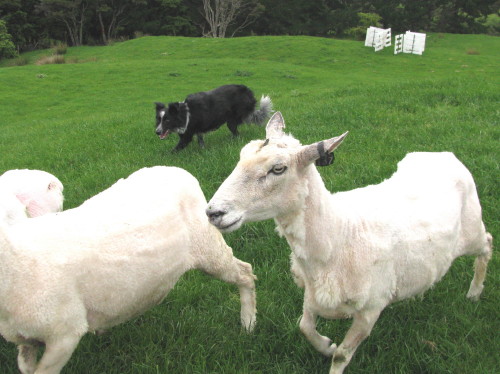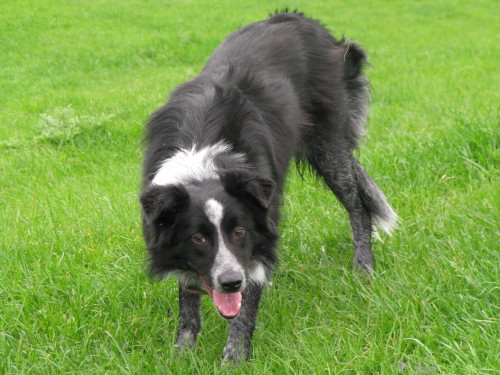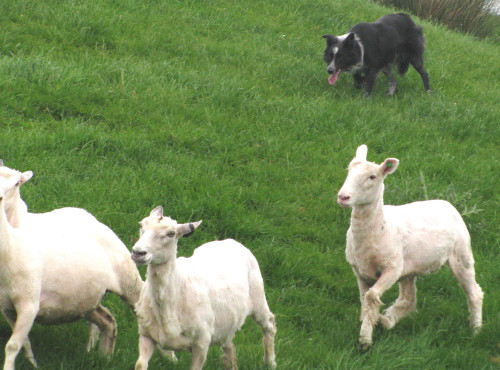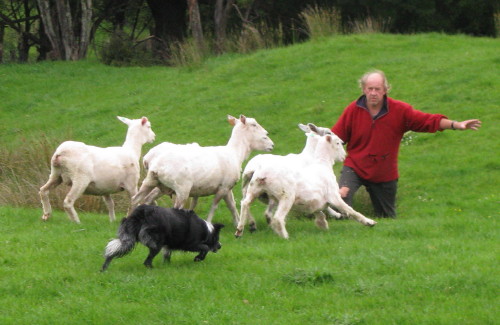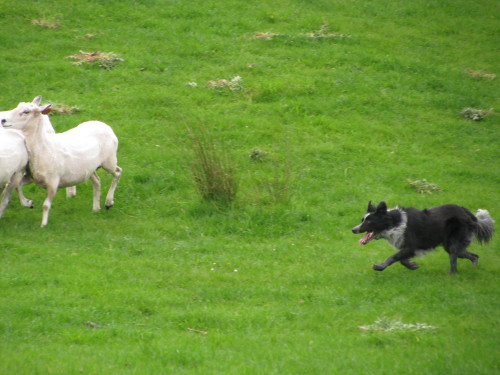 Char back on sheep after a winter of not much work for her, Cyril putting tighter command on her. She is 2yrs old now.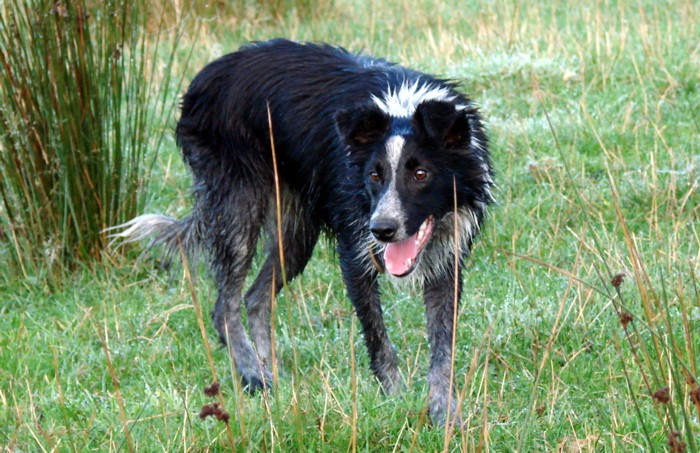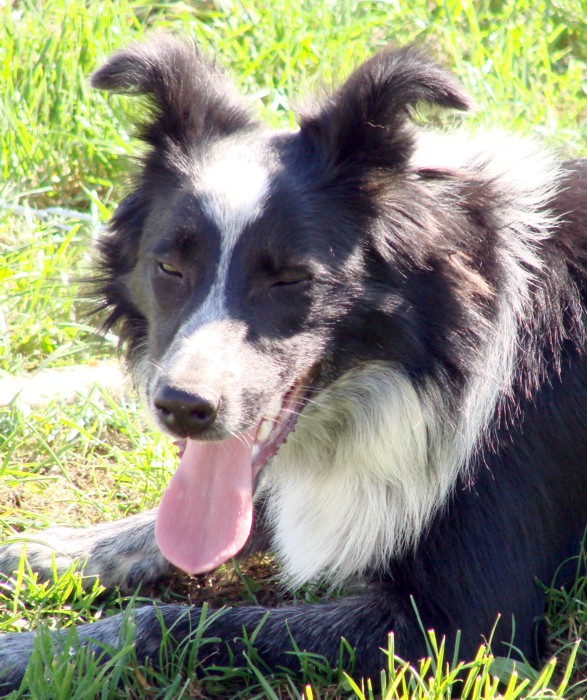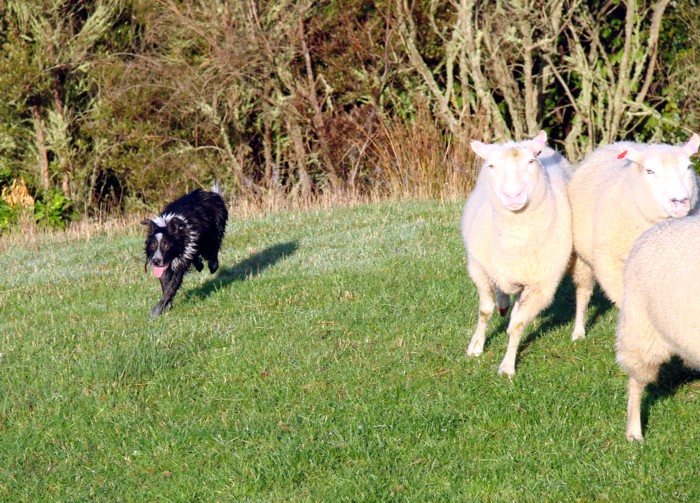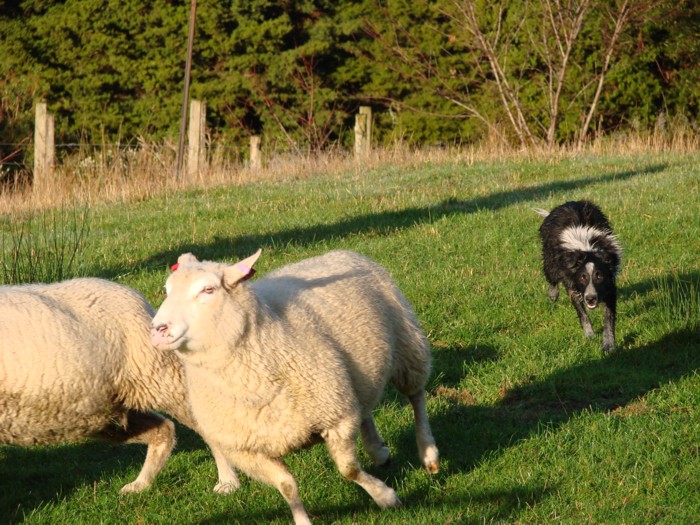 Char 10 1/2 months old. Cyril has just started training Char. I took these photo's when he was running her on a small mob of ewes. She is wet from the dew on the grass.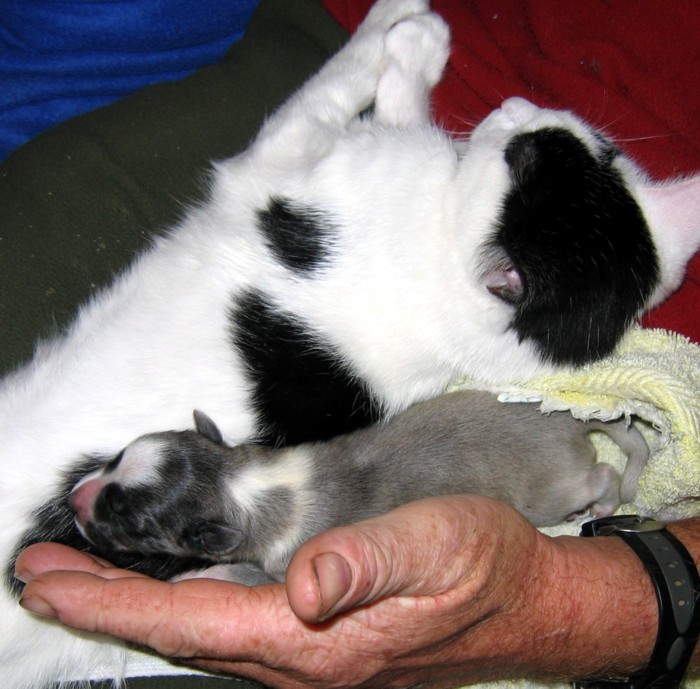 CHAR AT ONE DAY OLD. BEEN KEPT WARM BY MITTEN.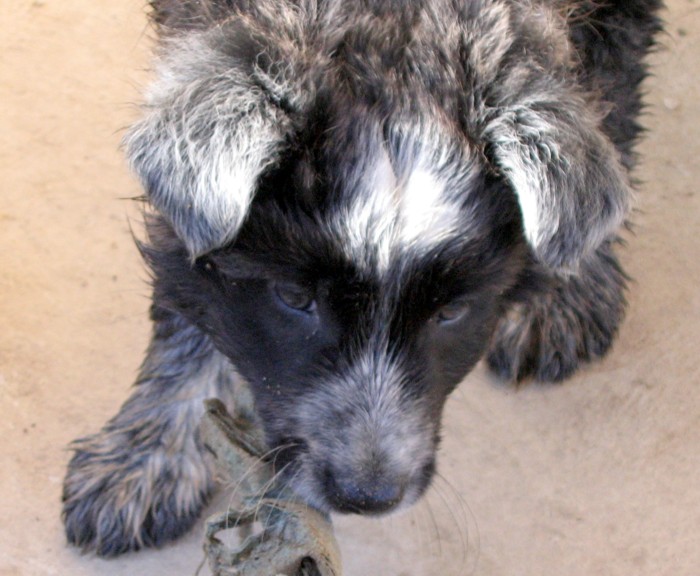 CHAR, FAY'S LAST PUP. HER SIRE IS ASTRA SKY.
FAY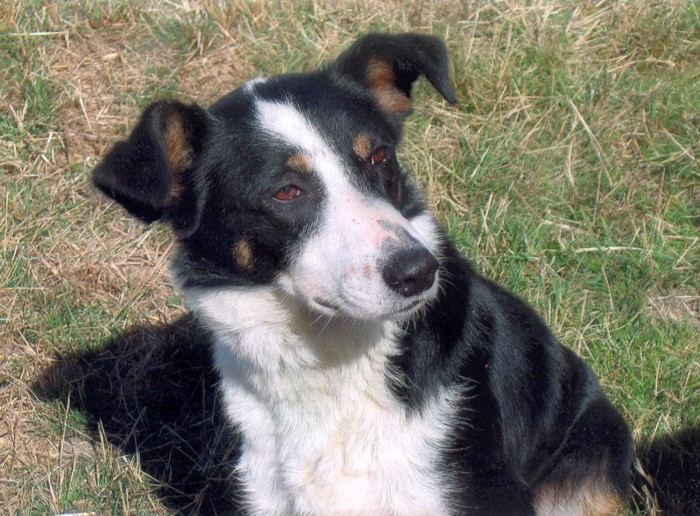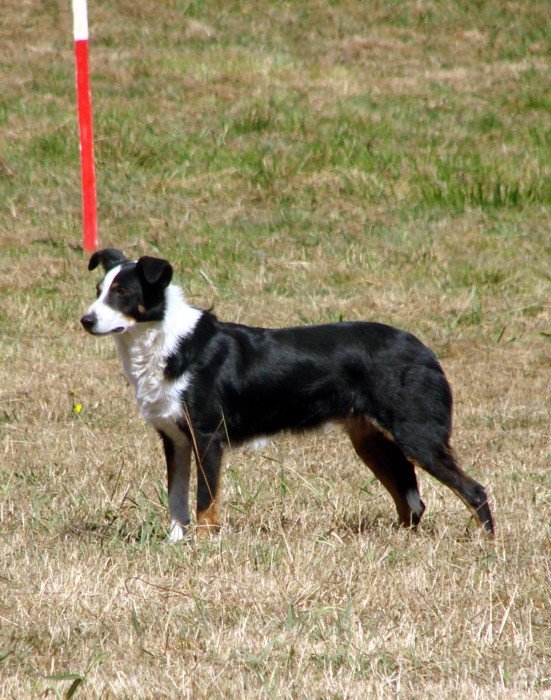 Fay Dam of Char and out of Kim and Spy. (Fay has now been sold)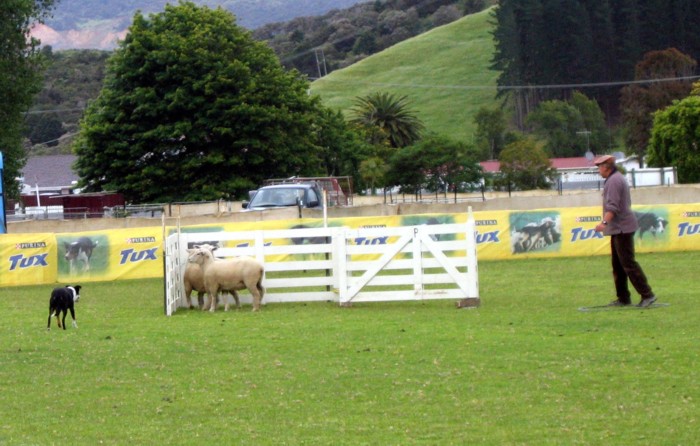 CYRIL AND FAY QUALIFYING ON FRIDAY. CAME 5TH IN THE FINAL AT KAITAIA IN TUX CHALLENGE.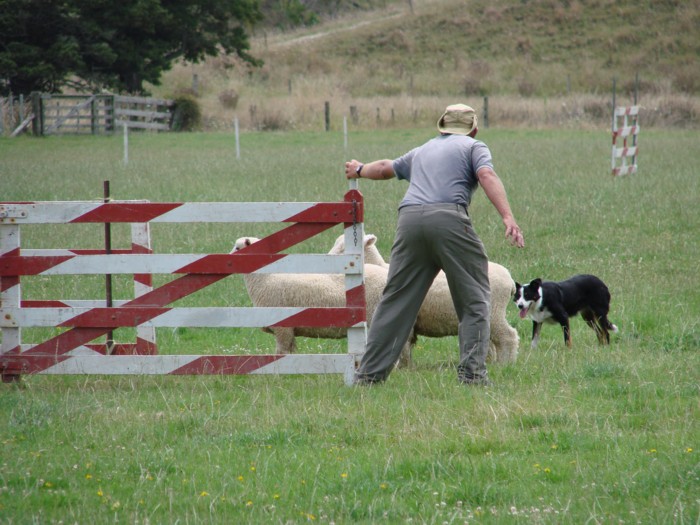 Cyril and Fay penning at Otamatea shorthead and yard.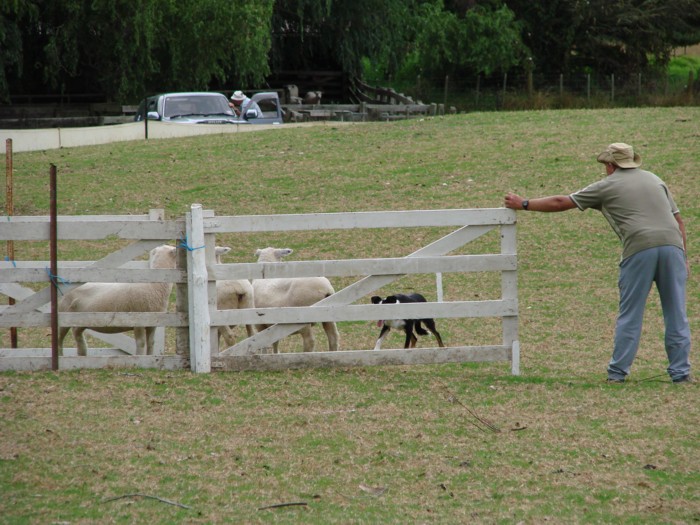 Cyril and Fay penning at Helensville shorthead and yard.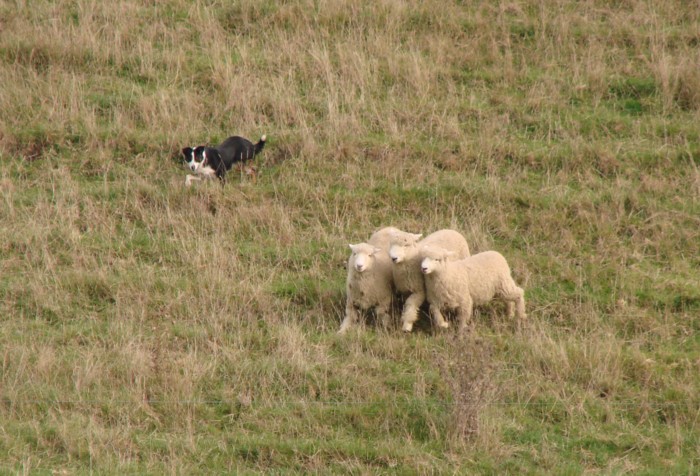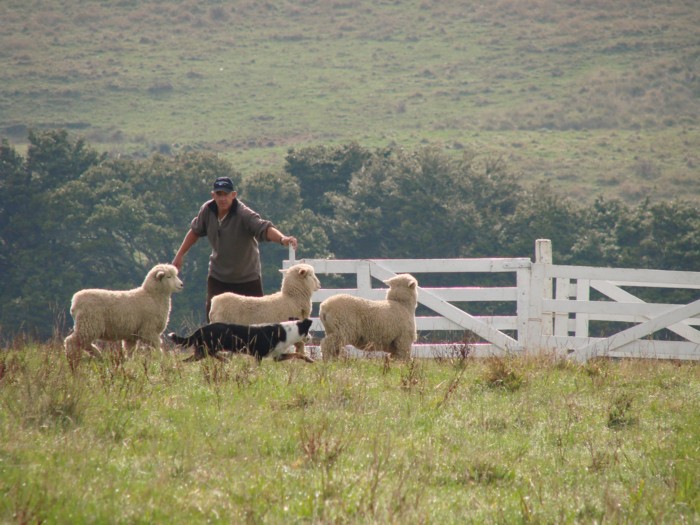 Fay pulling lambs off the Molesworth shorthead and yard course and just before she penned them for Cyril.