Cass Cookies N Cream of Ohutu
DWDF.N HTM.N C.C.D. C.D.X WTWL Treibball Level 1 Global Gizmo
BORN Jan 10, 2007
ISDS NO: 288 159
Story by Lisa Williamson
A Long, long - lived dream finally came true when Jinnie Gailey put Cass onto a plane bound for Australia. Cass was the first dog she sent over here and I couldn't believe how lucky I was to get her.
Cass is a beautiful dark merle girl with the most stunning merle markings that go right up on her face. She is a most compact dog I've ever owned, super light on her feet, and can turn on a dime even at high speeds, totally versatile with energy to burn.
But she is a determined lass and will always try to run her own show if it looks like you're not in charge.
She'll get up to mischief if given half a chance, but I can't help but love her cheeky personality.
The first day she came home she "met" my other dogs. I looked away for a moment and when I looked back I saw that Cass, 10 weeks old, had herded them all into the corner up against the fence ! She was in charge in 10 minutes ! Her ISDS heritage was showing.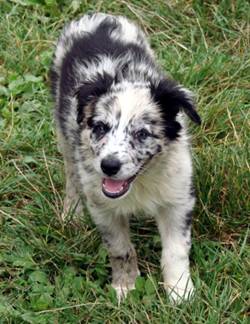 One of my favourite things about her is her unique intelligence. It goes beyond what I can teach her. She is a thinker, fully capable of identifying and solving problems without any direction from me.
One day I had my hands full and needed the hammer. It was a couple of meters away and in a large pile of posts and only the handle could be seen.
I sent Cass to bring it but she had never seen a hammer before. She tried to drag a post. I said no and sent her back. She tried a different post. I said no again. Then she stood still and stared into the pile. Slowly, she tip-toed through the posts and carefully grabbed the end of the hammer in her teeth and brought it over to me. I was thrilled with her, but better still, she was thrilled with herself! She started a little "Woo-Woo" thing she does when she's pretty pleased with herself.
That "Woo-Woo" thing has carried over into the Obedience ring, she does it at the end of our Dances With Dogs routines, and even after doing a Jumpers run. She's a smart cookie and she knows it !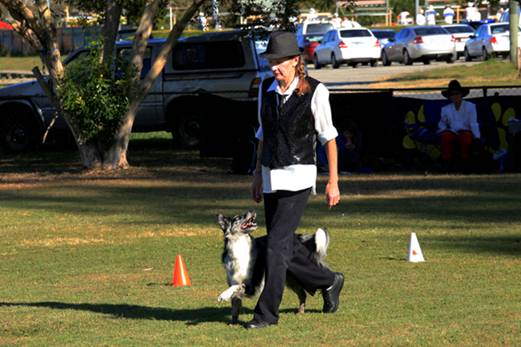 Photo used with permission: Floating Photographic Images / Daniel Rodger.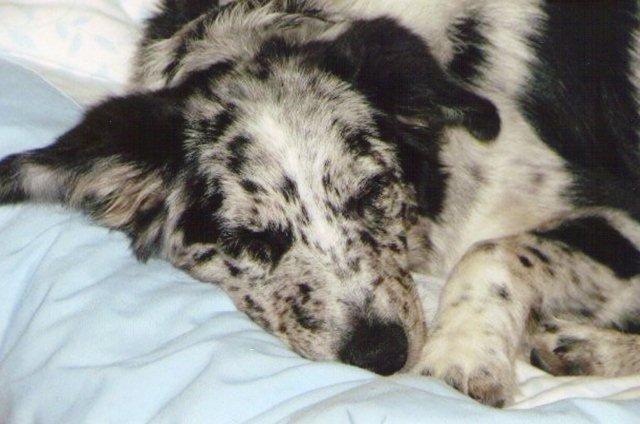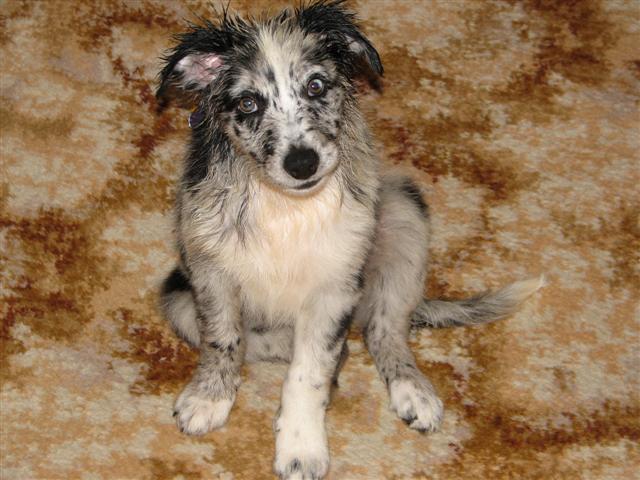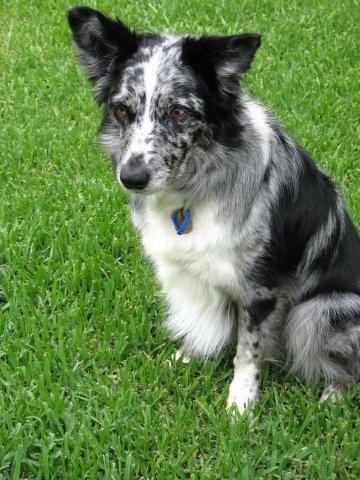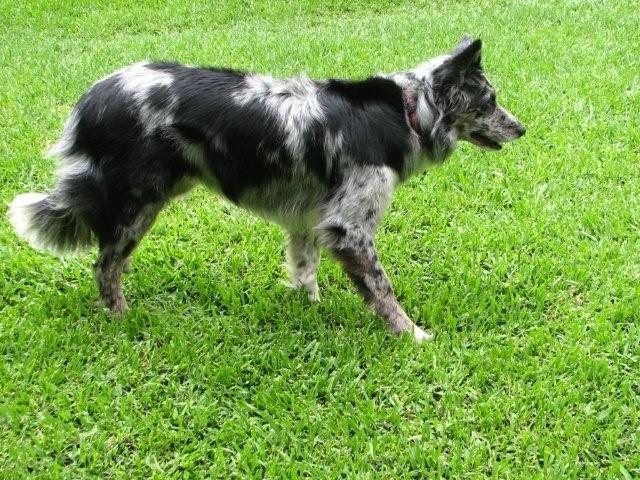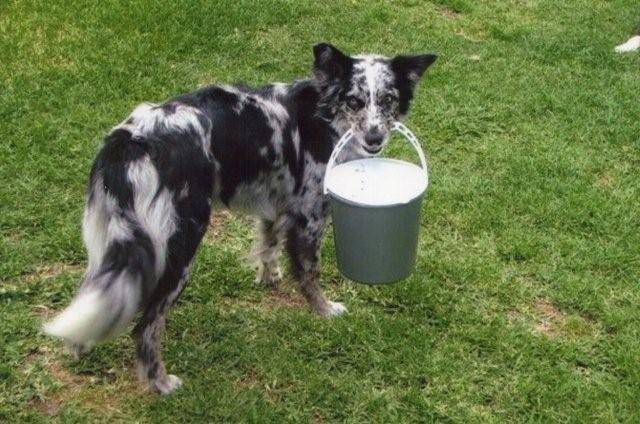 Cass is a brilliant dog, a mischief-maker, an athlete, and a loyal mate, all rolled into one package....... my little shadow....... ready for anything 24 /7.