ASTRA BOB JD
KENNEL CLUB REGISTRATION NO: AK0900308 (Imp UK)
ISDS NO: 296583
BORN: 2/3/2008
SIRE: ROY 266416 A OWEN 2007 INTERNATIONAL SUPREME CHAMPION & 2008 WORLD CHAMPION
DAM: ROZZ 281873 M J M MURPHY
Bob's height at his shoulder is 512mm. Midi
Astra Bob and his sister Astra Ski (Invercargill) have been imported over from Scotland. Bob will be used for sheep work as he gets older. He is Sired from the 2007 International Supreme Champion and now also 2008 world Champion , who in turn is Sired from the 2000 International Supreme Champion and 2002 world Champ Bob 224454, both owned by Aled Owen. Astra Bob's Dam Rozz has Irish & English lines and goes back to Dolwen Chips. Bob has the makings of a big boy, has high toy drive, lots of focus. Looking forward to training and working this dog on sheep. 2010 UPDATE: Bob is 2 yrs old and competing in agility and doing very well, has won out of elementary and won in Starters and gets well placed when he goes clear. Bob is now competing Novice/Intermediate level. His sheep work has been put on hold over winter but he is a true heading dog so I will need to teach him to drive. Until the end of this year I will concentrate on his agility but over summer will work on sheep again with him. 2011 Update: Bob is still doing agility and competing well. I have just put him back on sheep again. Have just had Bob's first litter of pups from Astra Jill. I am very happy with the pups so far, plenty of eye, active but also settled when not out and about. Look forward to them growing up and have kept 1 bitch pup Ohutu She Rox N Tri to work and carry on the lines later on. 2013 Bob is now in training on sheep and coming on very well, a very natural dog with a good head and plenty of pull power. Just starting to drive now. Would need more experience for every day farm work. Bob has been a mainly agility/flygility dog but is a very capable sheep dog and with specialist training would fit into dog trials very well, something I always wanted to do with him but never got around to. When I got Bob I never intended to also have the use of Ski for breeding. Very happy with his litter from Astra Jill but don't have plans for anymore as I will have one more litter from Ski at the end of this year. Bob is now in Australia.
Litter from Astra Jill Born 26/1/2012
Video Bob running Novice agility at Cambridge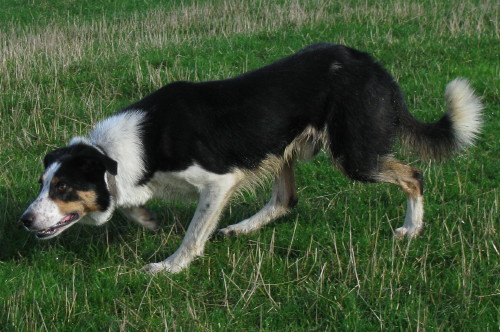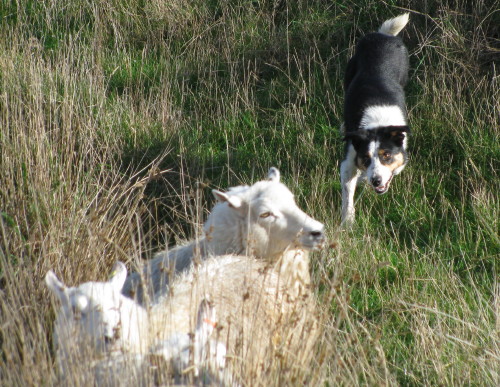 Don't know where the years have gone but Bob is now 5 years old.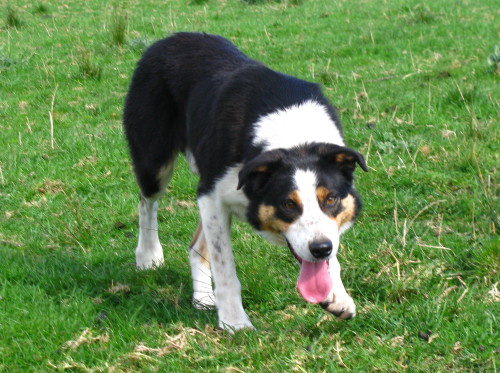 Bob working in the paddock.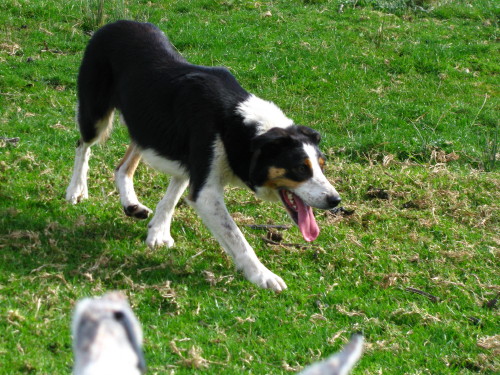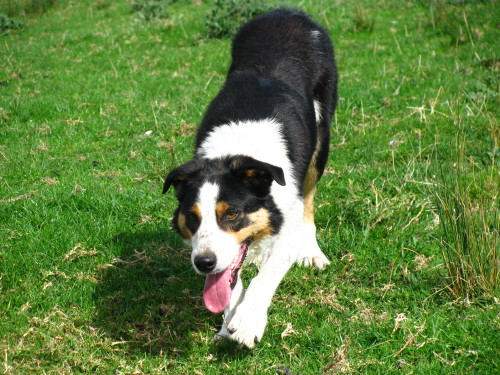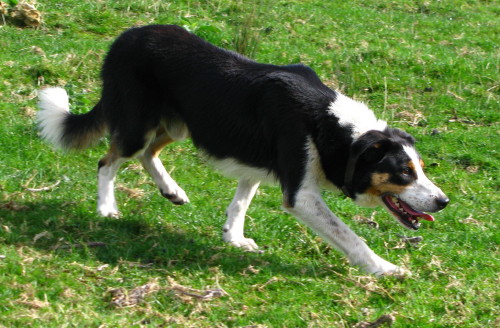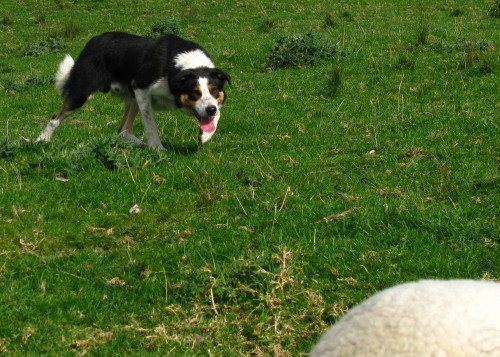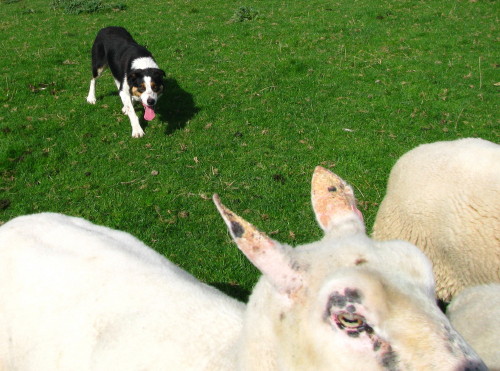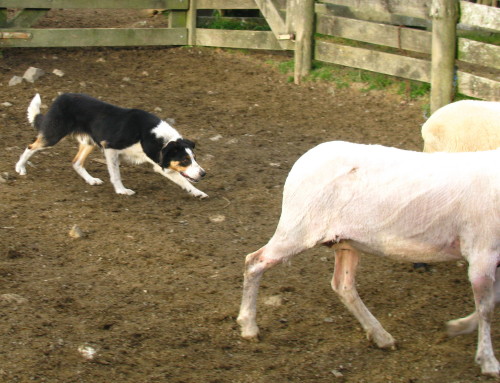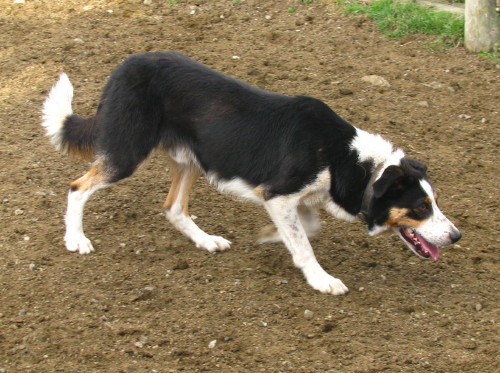 Bob working sheep in the yard, December 2011.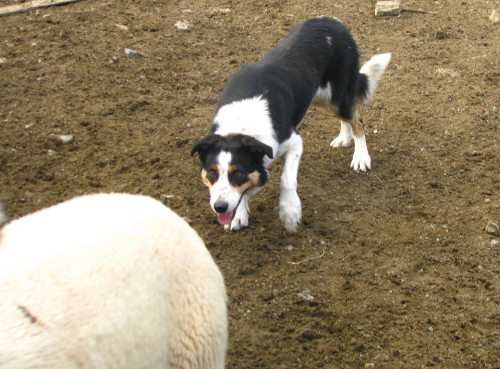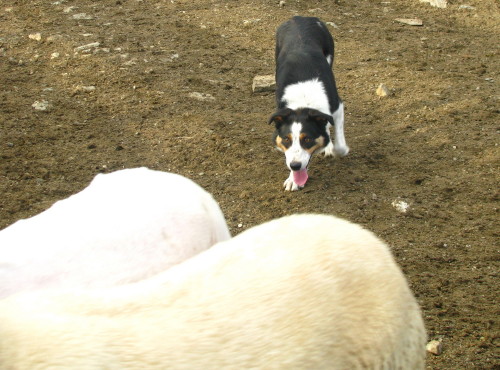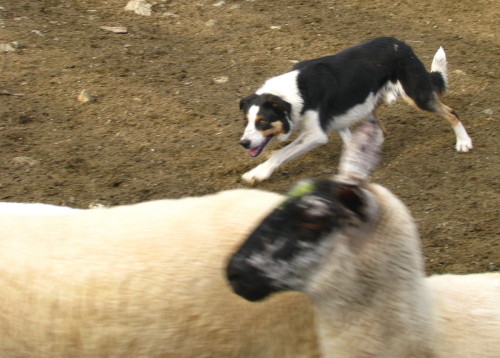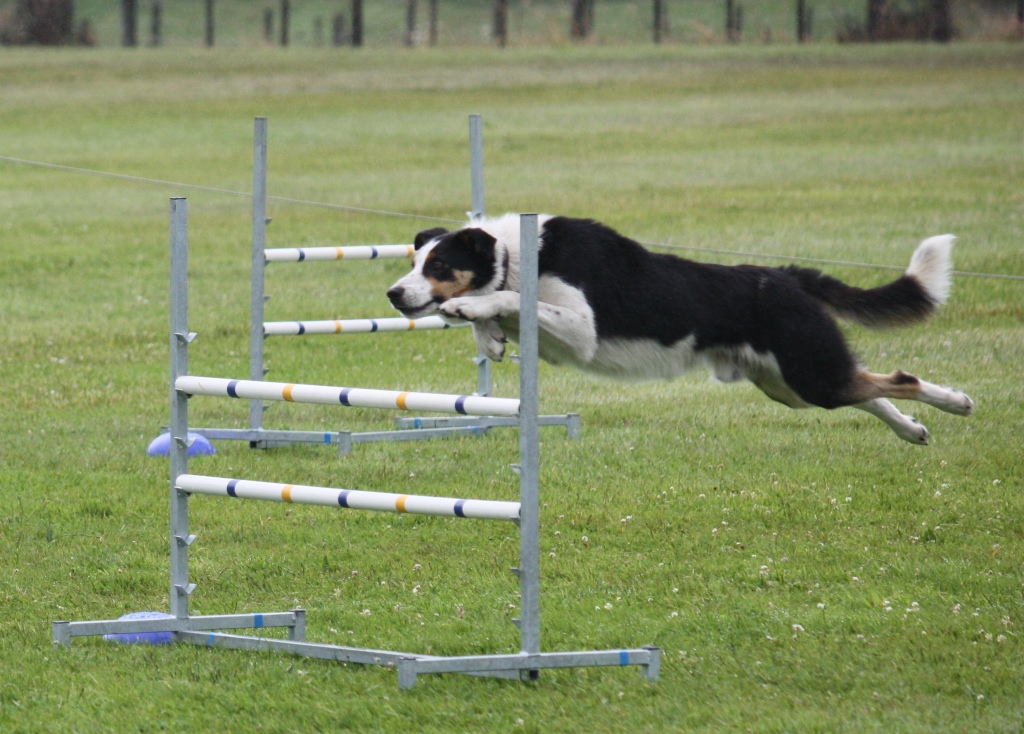 Bob agility 2012. Photo's by Emily O'Brien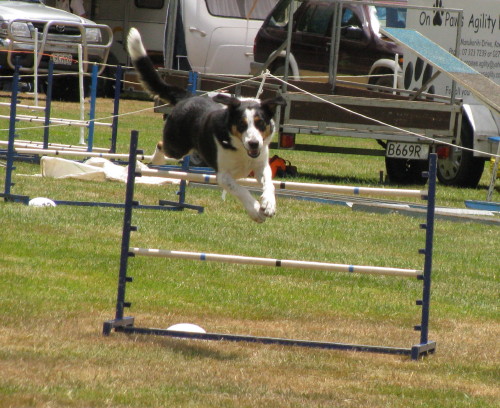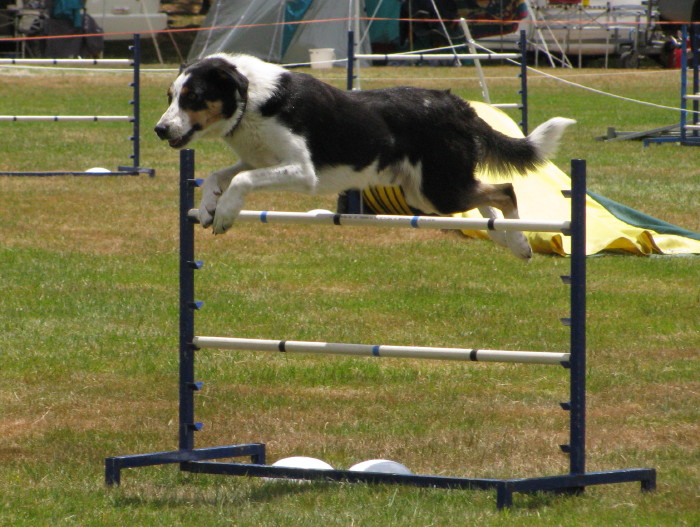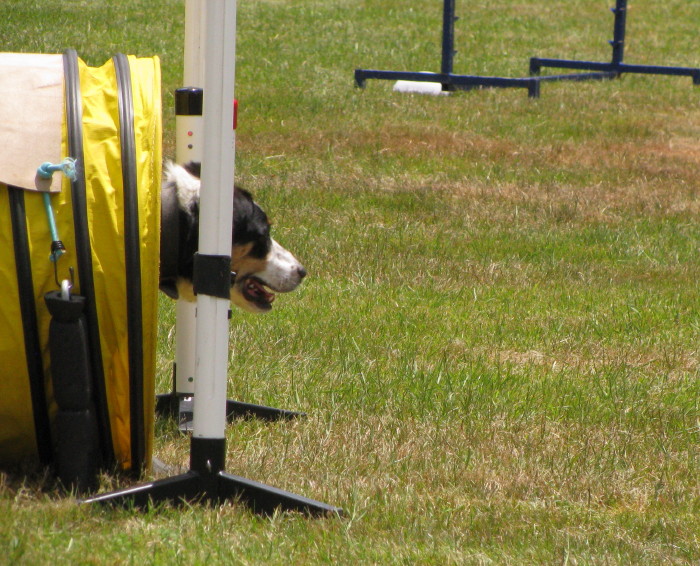 Bob at an agility show.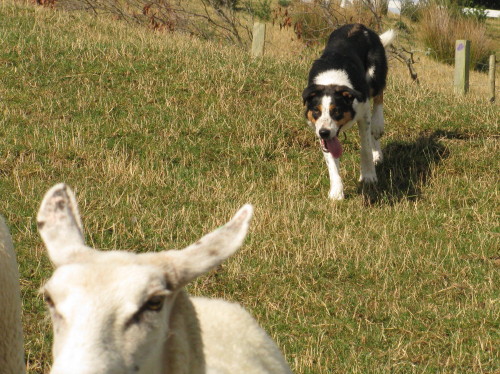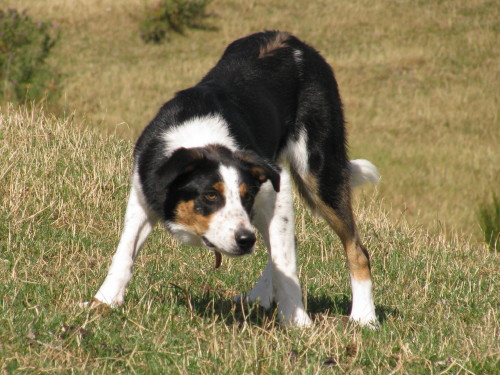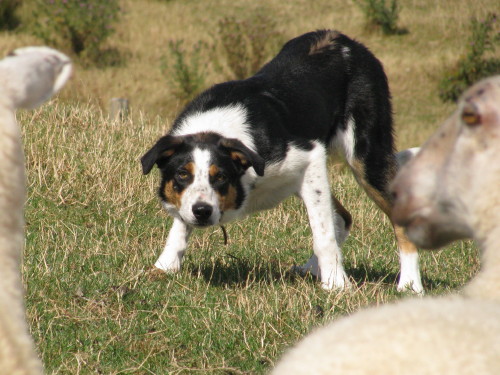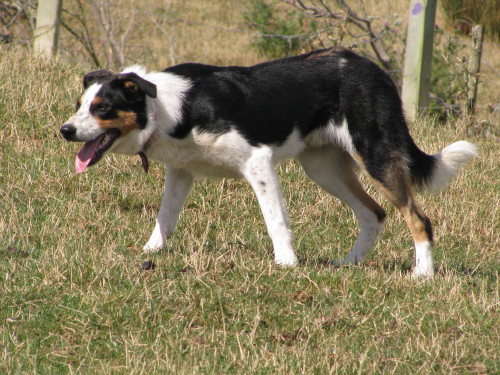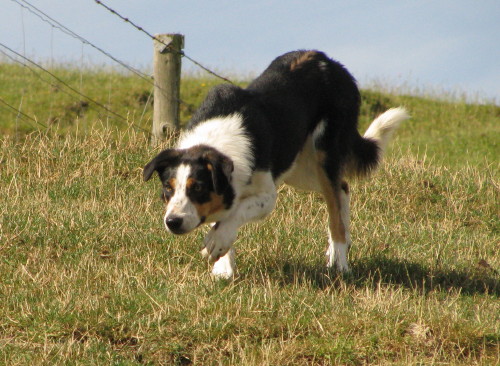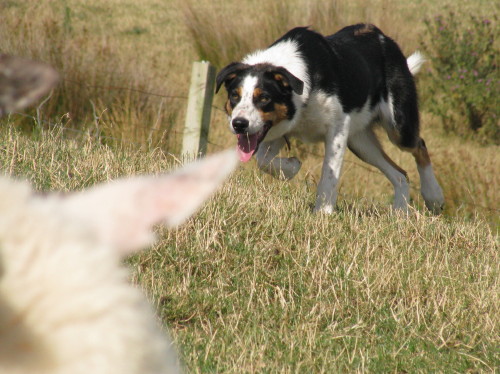 Bob 10 months old.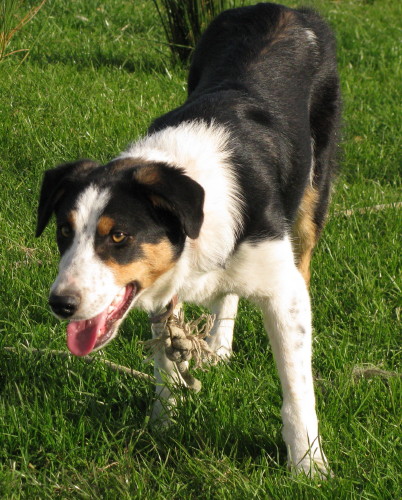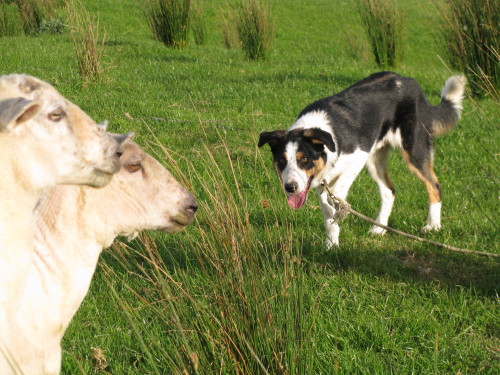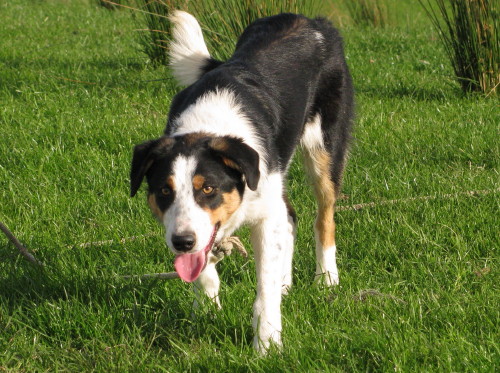 Bob on just 4 Hoggets.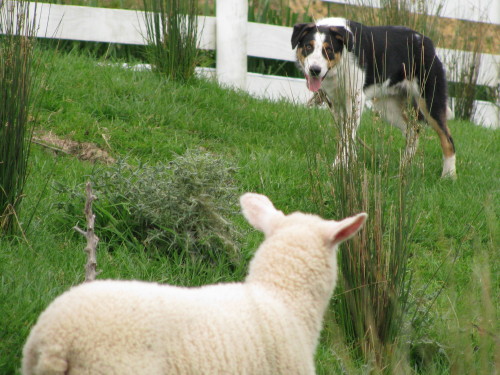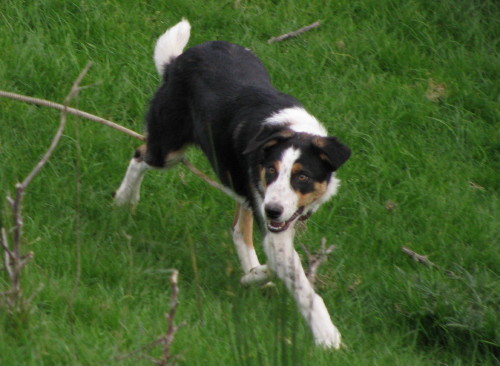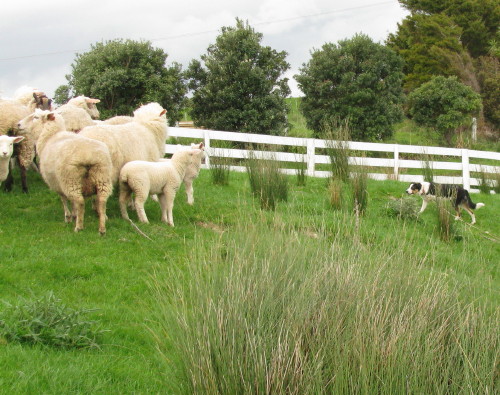 Bob 7 months old, nice dog, stayed off, worked a good distance from the ewes and lambs. This was his first play on sheep, hence the rope, he was so well behaved it wasn't needed at all as he come off when told.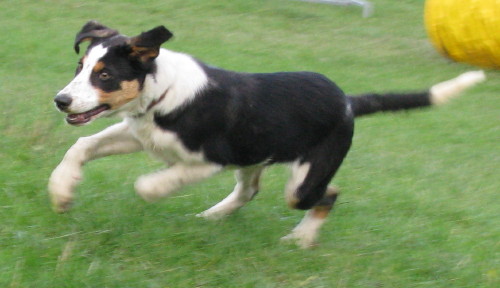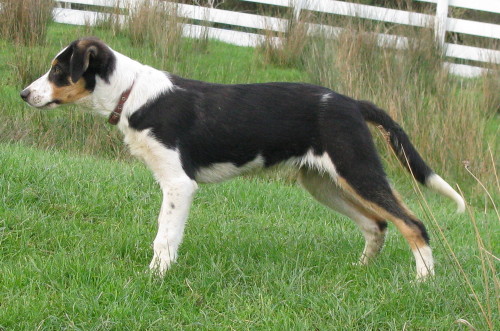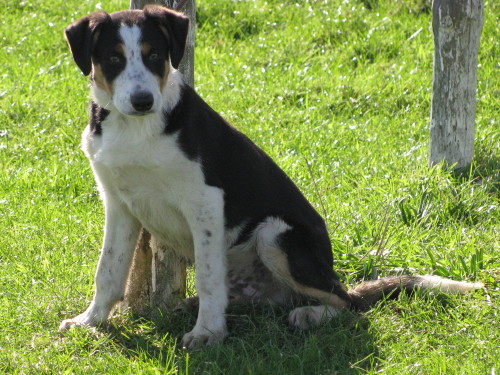 Photo's of Bob when he first arrived here at 4 months old.
ROY

ISDS NO. 266416

2007 Int Sup Ch. & 2008 WORLD CH.

SMOOTH BLACK & WHITE

BOB 224454

MEDIUM B&W A OWEN

2000 INT SUP CH & 2002 WORLD CH.

CARL ISDS NO. 188967

MOSS 133525

NORA 142296

NELL ISDS NO. 171678

DAVY 131049 ENGL & INT.SUPR.CHAMP

BWLCH NELL 126948

NELL

ISDS NO. 244346

SWEEP 201728

ROY 174816
BET 162724
GAIL 228920
BEN 213917
MEG 203614
ROZZ

ISDS NO. 281873

SMOOTH BLACK, WHITE & TAN

ASTRA TWEED

ISDS NO. 231276

SMOOTH BLACK, WHITE & TAN

ROY 169412
MOSS 127211
FLY 161061
ERYRI NAN 214305
ERYRI ROI 204258
BUTE 191203
JESS

ISDS NO.269258

ROUGH BLACK, WHITE & TAN

ASTRA TAFF 246308
DOLWEN CHIPS ISDS NO. 194883 1994/1996 International Driving Ch.
ASTRA MEG 222926
JESS 225301
JET 216812 T LAMBE
NELL 212261 T LAMBE