Ohutu Ace Scottish Pride
NZKC No: 04649-2011 DOB: 22/3/2011
Ohutu Ace ISDS NO: NZ/322027
DAM: ASTRA SKI NZKC NO: 18001-2010 ISDS NO: 00/296582 DOB: 2/3/2008
SIRE: CRUZ AIMIN FOR MARS OF OHUTU (CRUZ) NZKC NO: 01003-2007 ISDS NO: 288160 DOB: 10/1/2007
about 525mm at shoulder
Ace is a lovely tri boy with strong eye so I am looking forward to training him on sheep, at the moment he gets basic obedience training. Have started Ace on sheep now at 12 months old. Ace has been sold to Australia.
Litter Born 25th May 2012. Ace X Fly litter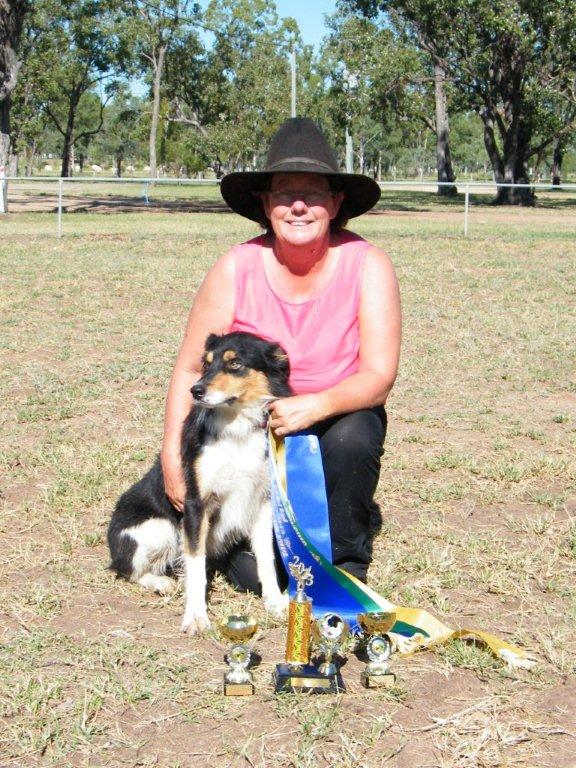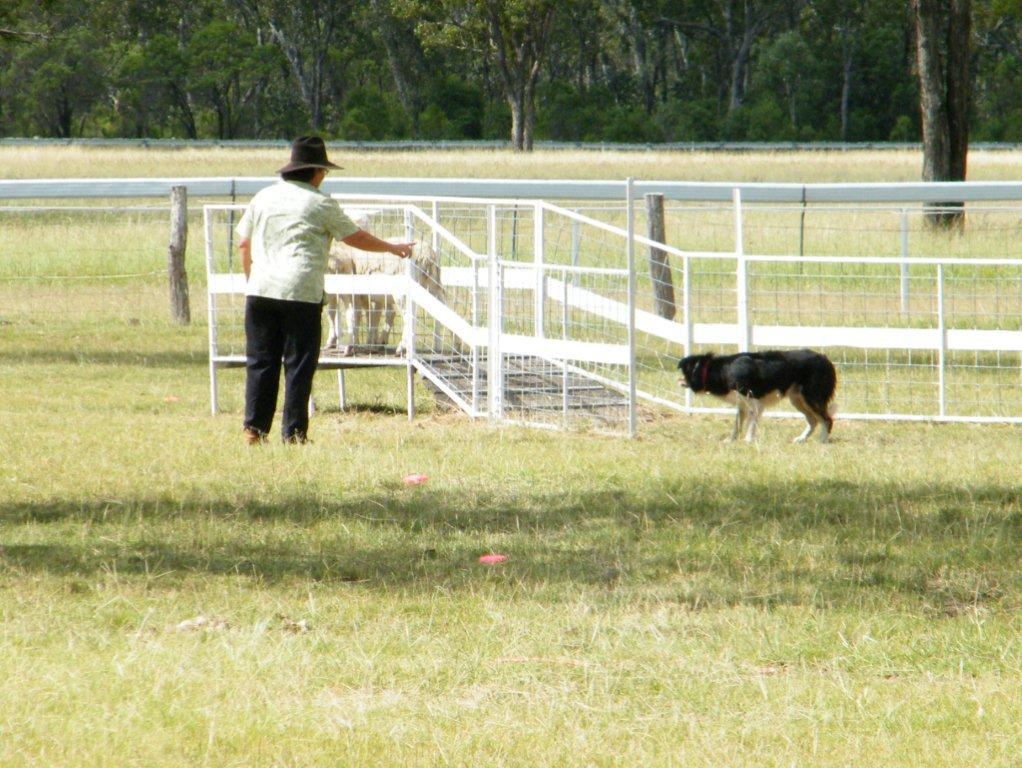 Ace with his owner Denise - www.kadenworkingbordercollies.com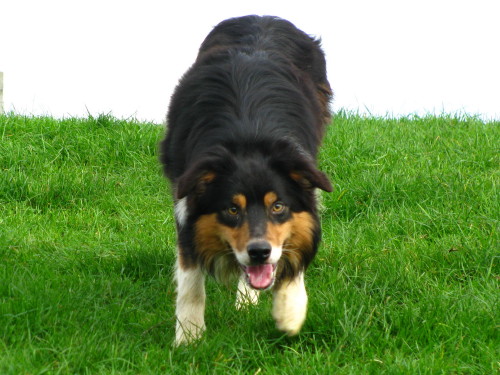 Ace just over 12 months old on sheep.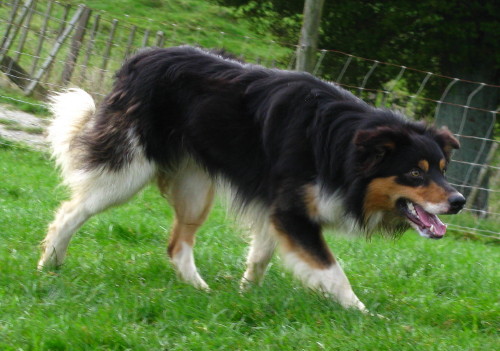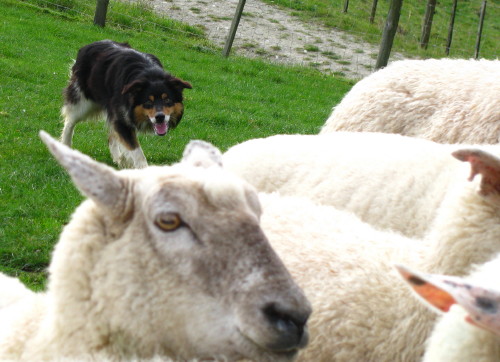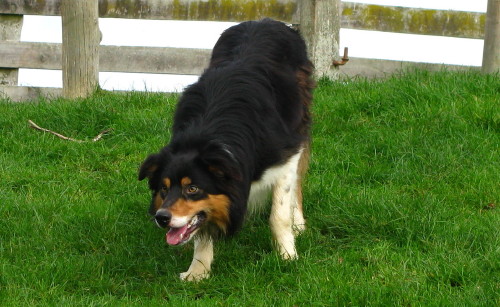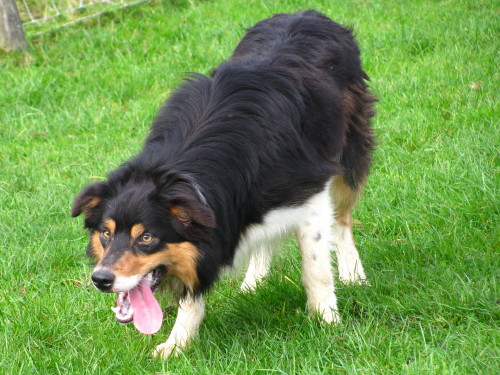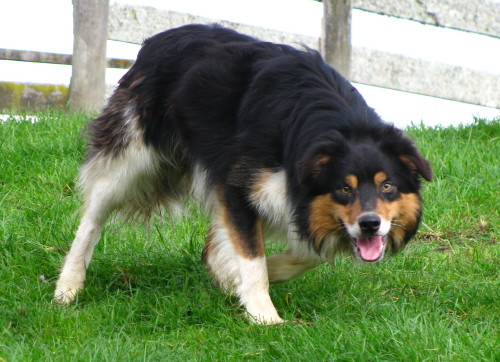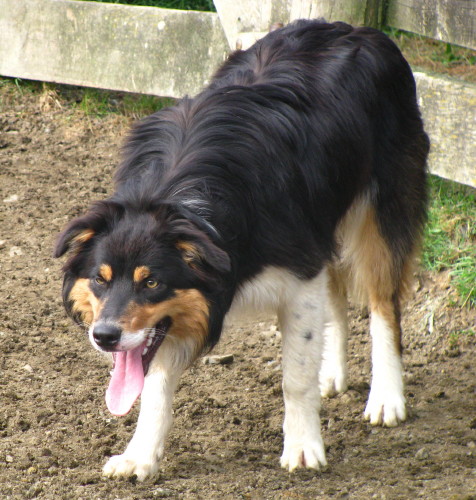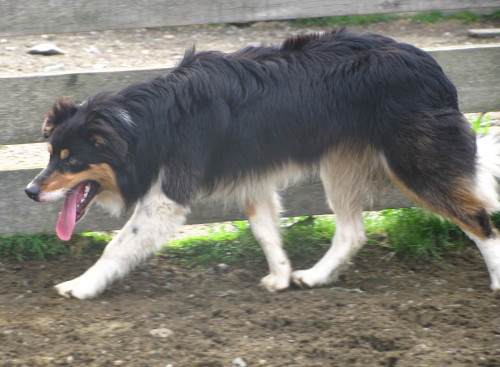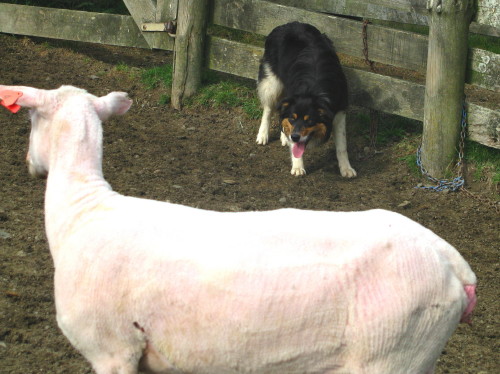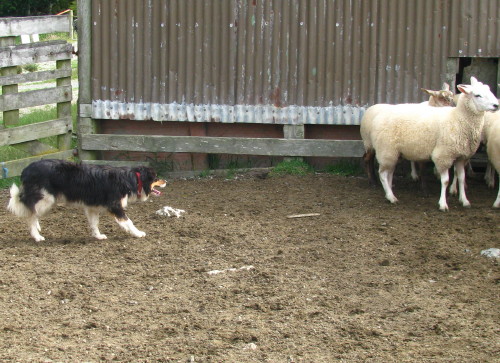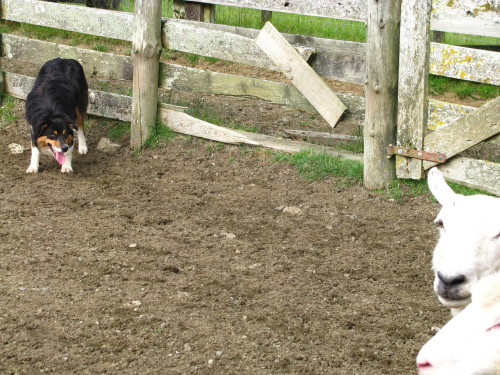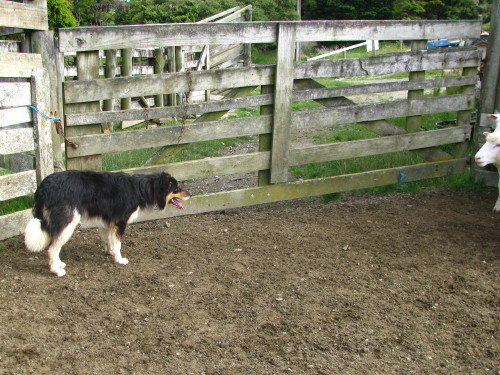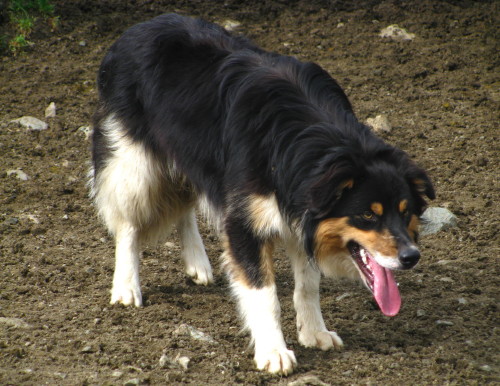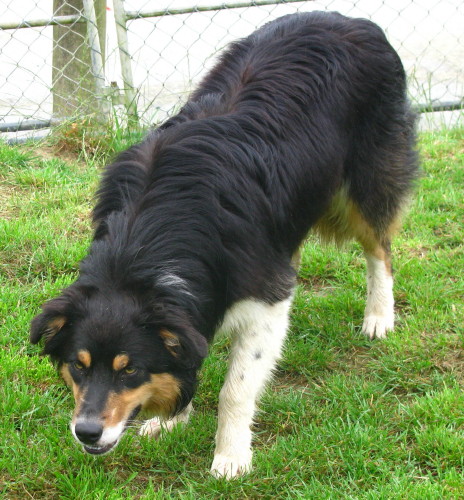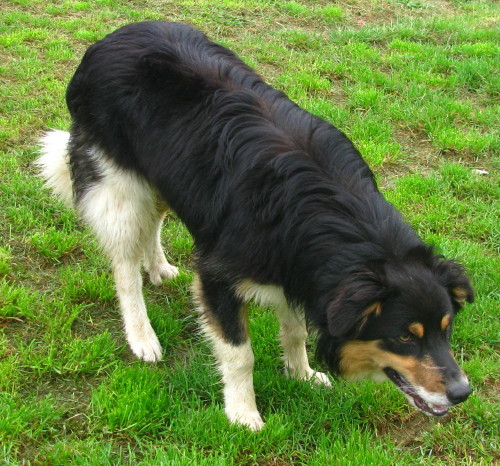 Ace at 9 months old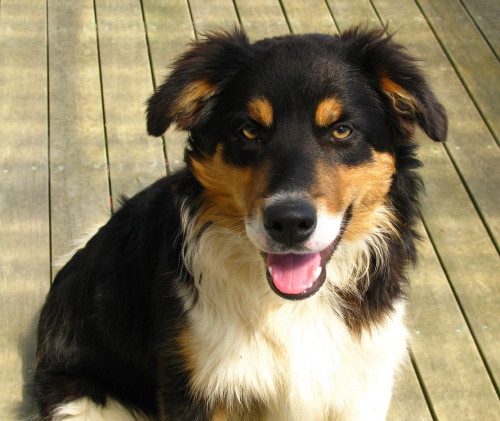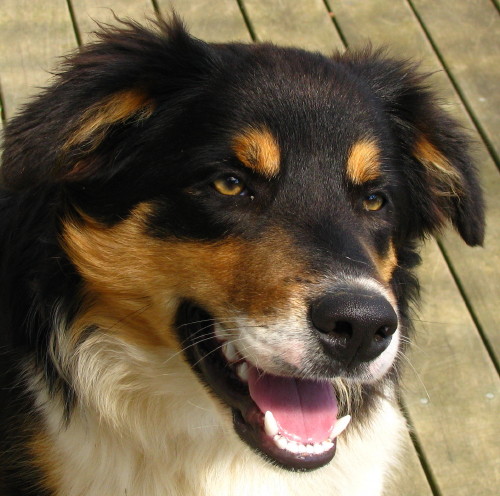 Ace 6 months old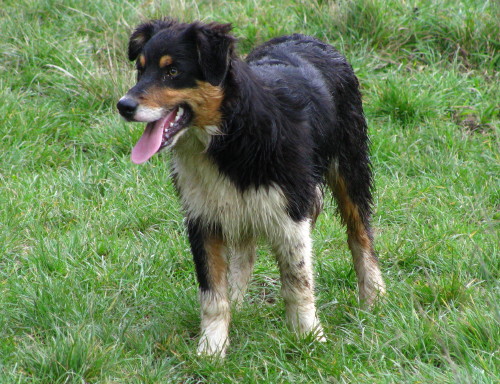 Ace 5 1/2 months old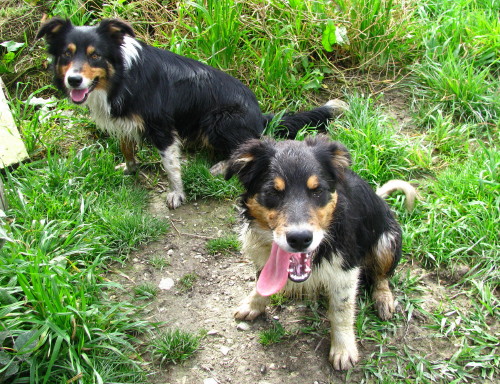 Skip & Ace 3/4 brothers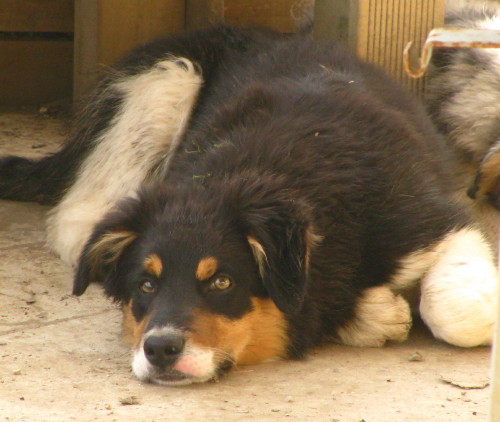 Ace 4 months old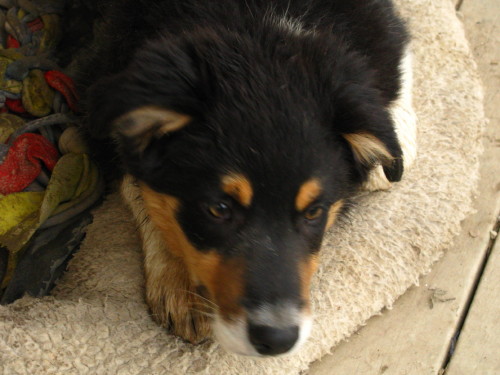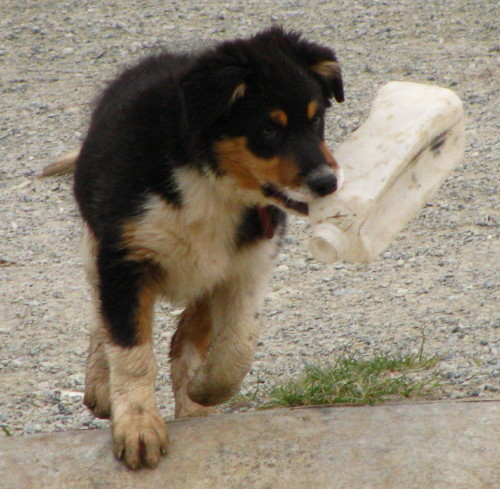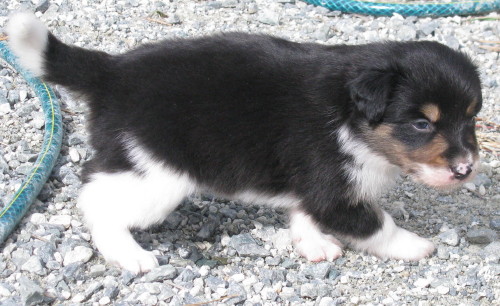 Ace 4 weeks old
CRUZ AIMIN FOR MARS OF OHUTU (CRUZ)

NZKC NO: 01003-2007

ISDS NAME:

OHUTU CRUZ ISDS NO: 288160

ASTRA CAP

ISDS NO: 277223

NZKC NO: 18004 - 2005

CAP

ISDS NO. 266571

DOLWEN CHIPS 1948831994/1996 INT. DRIVING CHAMP
JILL 245915
ASTRA BUTE

ISDS NO. 248719

SWEEP 180949 1998 INT. SUP. CHAMP
ERYRI NAN 214305
ASTRA CLOUD

ISDS NO. 277711

NZKC NO.18006-2005

ASTRA MARS

ISDS NO. 248493

SADGHYL PIP 193219
GEM 225547
CLOUD

ISDS NO. 260733

MIRK 218304
ASTRA NAN 248490
ASTRA SKI

ISDS NO. 00/296582

NZKC NO.18001-2010

ROY

ISDS NO: 266416

INT. SUP. CHAMP & WORLD CHAMP

BOB 224454

INT. SUP. CH & 2001 WORLD CHAMP

CARL 188967
NELL 171678
NELL 244346
SWEEP 201728
GAIL 228920
ROZZ

ISDS NO. 281873

ASTRA TWEED 231276
ROY 169412
ERYRI NAN 214305
JESS 269258
ASTRA TAFF 246308
JESS 225301